Art Basel Miami Beach | Booth C21
Dec. 5 - 8, 2019
For the 2019 Edition of Art Basel Miami Beach, Galleri Nicolai Wallner is pleased to present a group show with works by David Shrigley, Jeppe Hein, Jose Dávila and Marie Lund.
Running throughout our presentation is the idea of human form and presence, both implicitly and explicitly. With some works, like Jeppe Hein's Rotating Mirror series, our bodies and reflections are shown quite literally, albeit in a way that is constantly shifting. Similarly, Marie Lund's works are scaled to match parts of the human body, creating an intimate connection between the work and the viewer. With Jose Dávila and David Shrigley, this connection is more abstract, turning itself towards our role in the interpretation of art and our perception of the world, as well as our shared realities and the common, everyday events of our lives.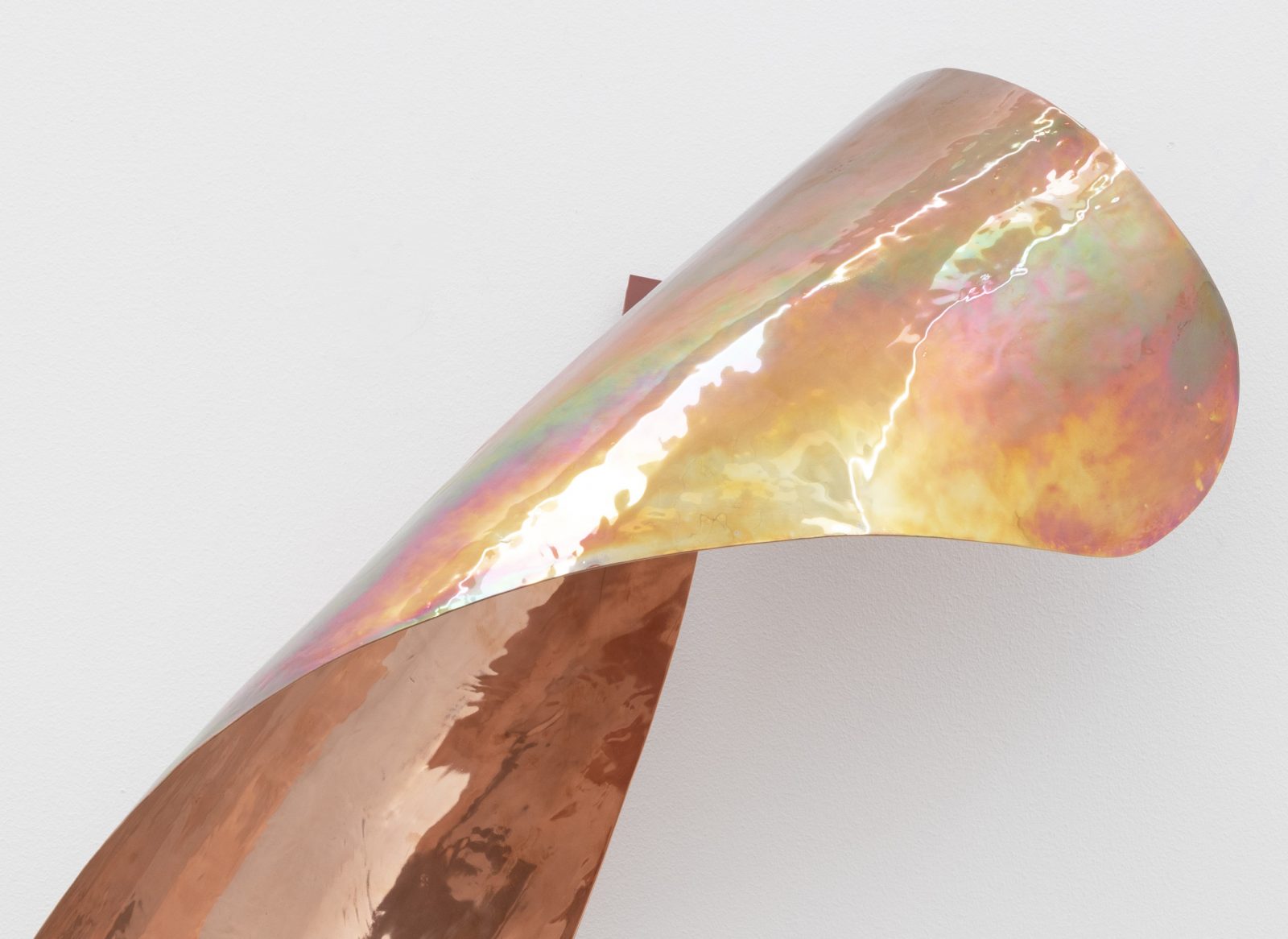 Marie Lund (b. 1976, Denmark)'s practice poetically exposes imprints and reactionary forces as she explores the place and moment of intersection where different objects meet the external world. Working between sculpture, installation and painting, she uses a variety of materials such as textiles, found objects, cement, wood, copper and other natural materials. Lund thoughtfully manipulates these elements, as the physical traces of her process are left visible for us to find in the forms she creates. Leading us down a path of new experiences and new perceptions, she draws out the sublime from the ordinary.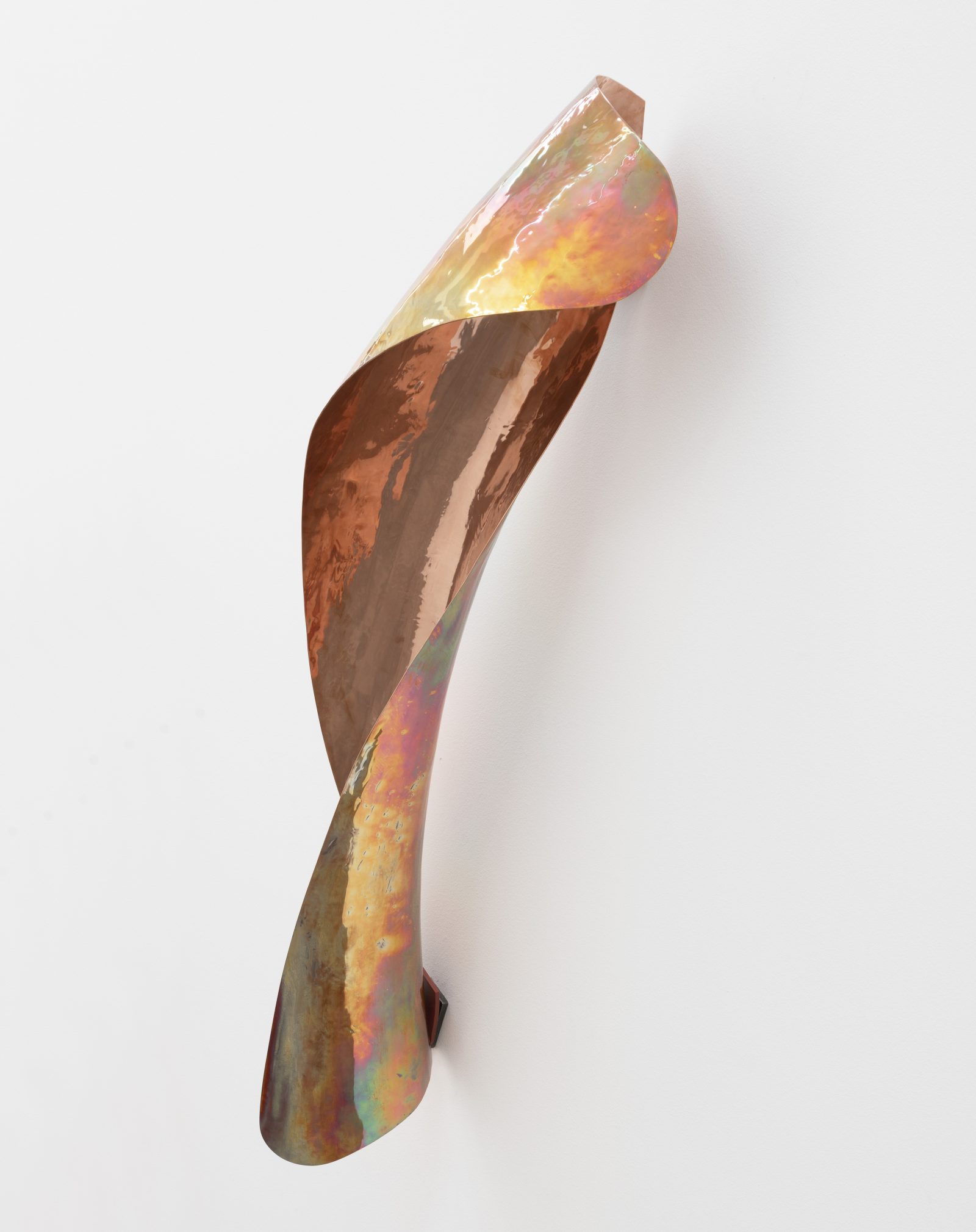 Marie Lund
Pace (2019)
Copper, rubber and iron
130 x 83 x 28 cm
51.2 x 32.7 x 11 in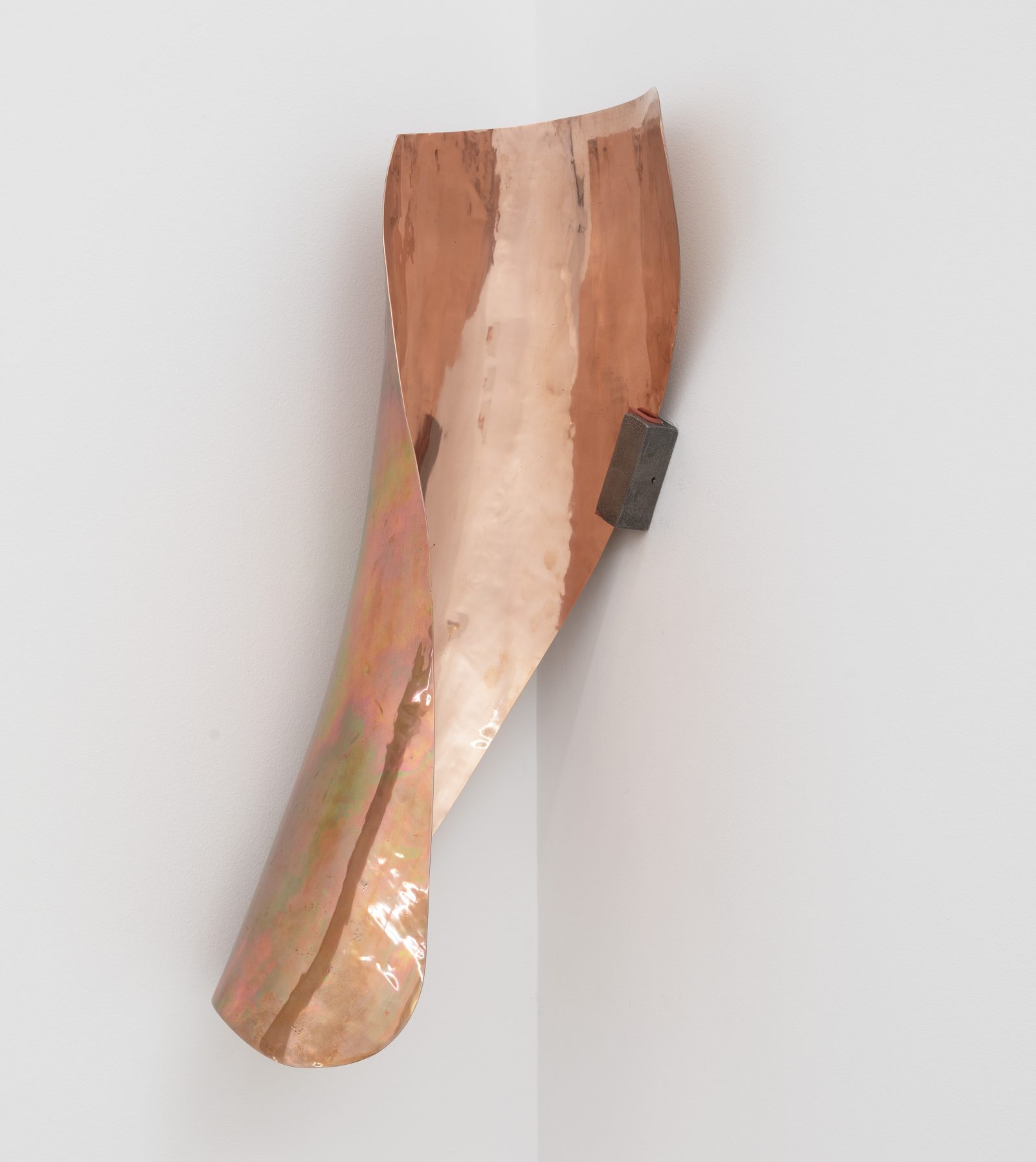 Marie Lund
In Waves (2019)
Copper, rubber and iron
92 x 36 x 47 cm
36.2 x 14.2 x 18.5 in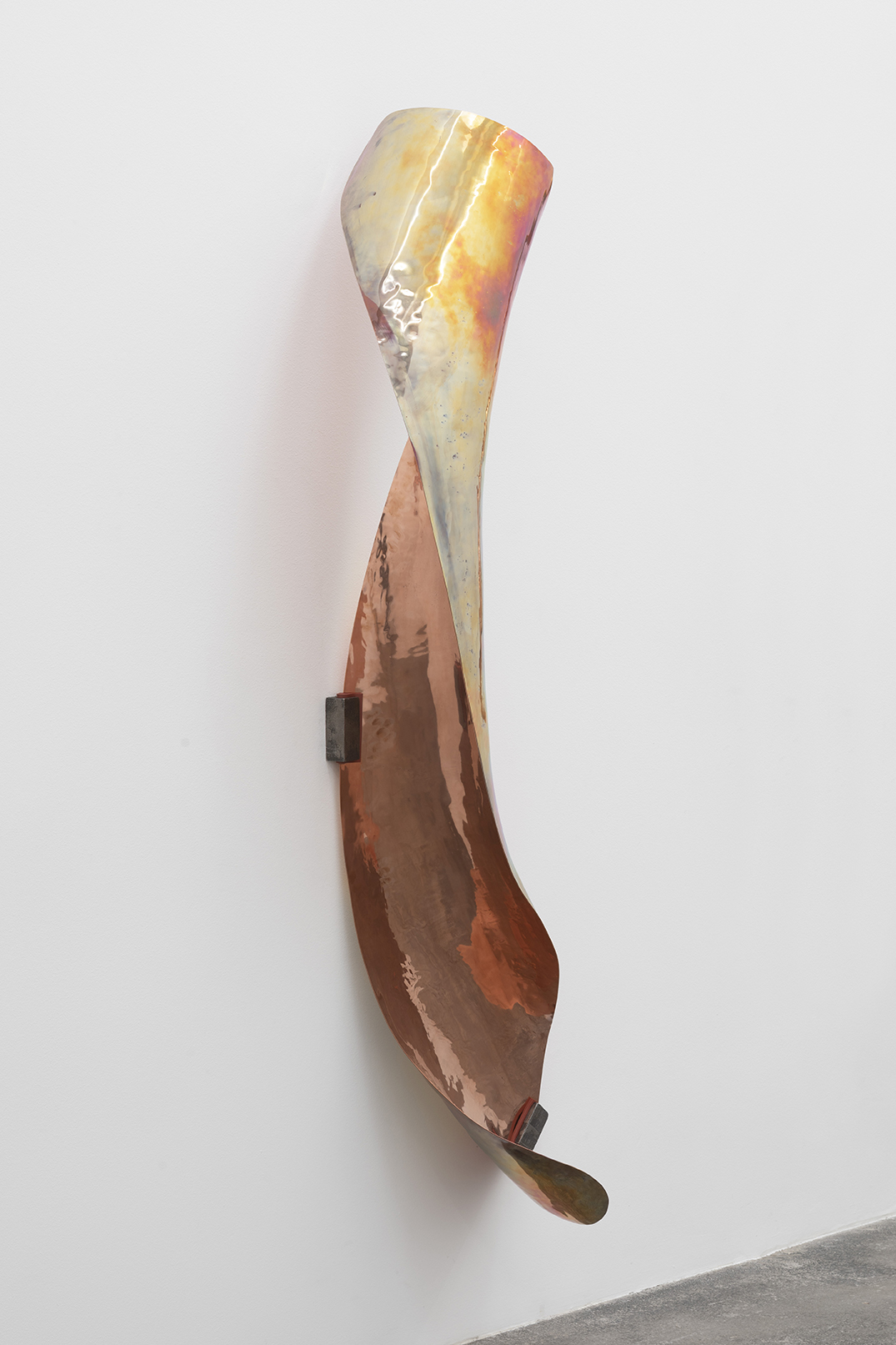 Marie Lund
Night (2019)
Copper, rubber and iron
192 x 58 x 31 cm
75.6 x 22.8 x 12.2 in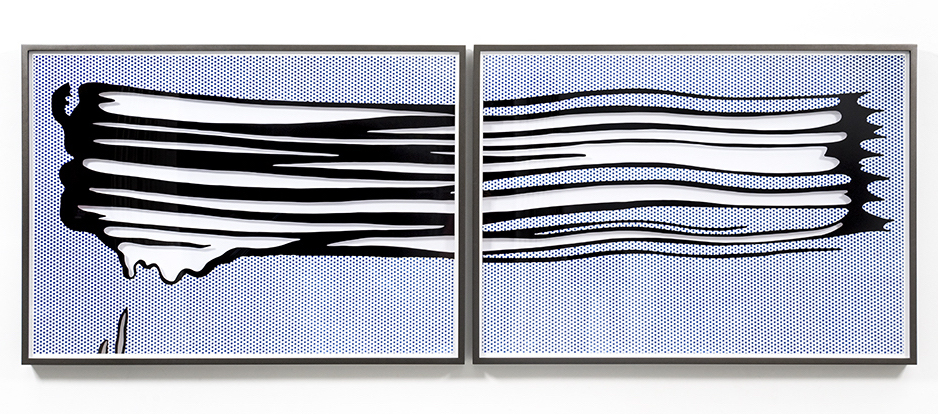 Contradictory feelings of weight, tension and levity run throughout Jose Dávila (b. 1974, Mexico)'s works. Making use of materials in a way that pushes the limits of our perception, he pairs incongruent elements that cause us to re-examine the ways in which we understand what is at hand. Taking inspiration from the ideals put in place by the 20th century avant-garde, Jose Dávila re-appropriates and re-contextualises artists, iconic artworks and raw materials.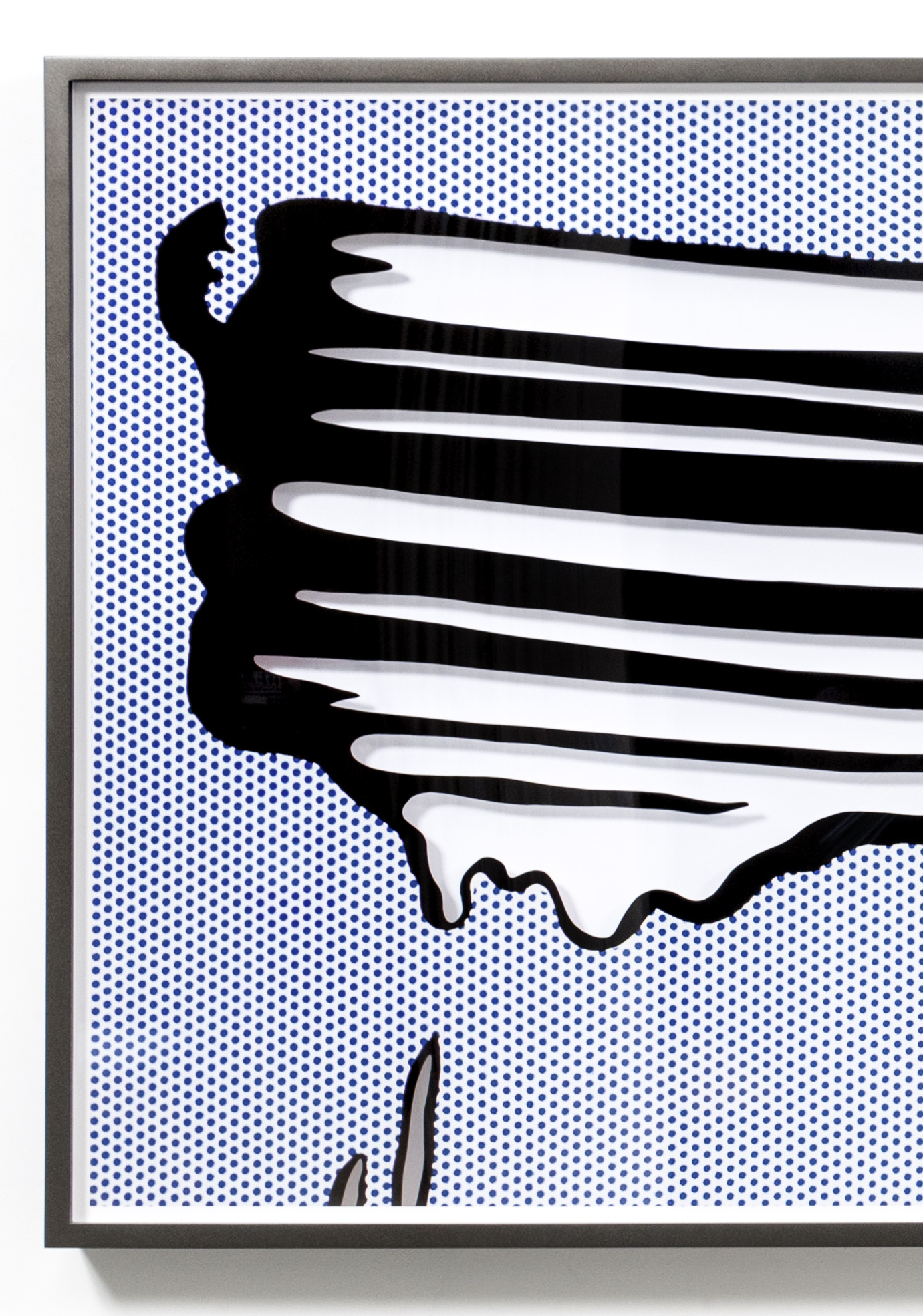 Jose Dávila
Untitled (Yellow Brushstroke II) (2017)
Archival pigment print, cut-out
104 x 288.5 x 8 cm
41 x 113.7 x 3.3 in
Edition of 4 (+1 AP)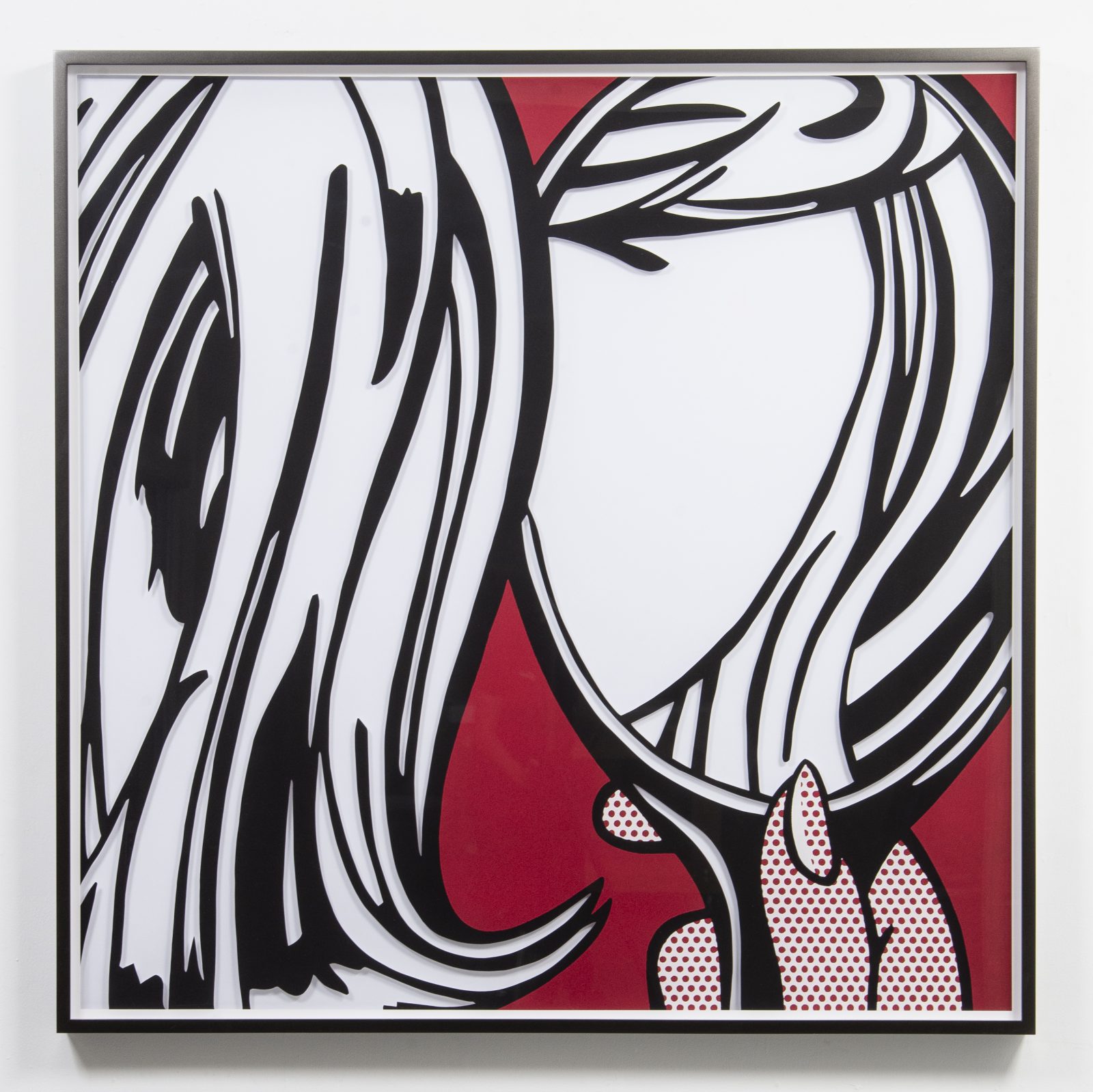 Jose Dávila
Untitled (Girl in Mirror) (2018)
Archival pigment print, cut-out
152.6 x 152.6 x 6.6 cm
60 x 60 x 2.6 in
Edition of 4 (+1 AP)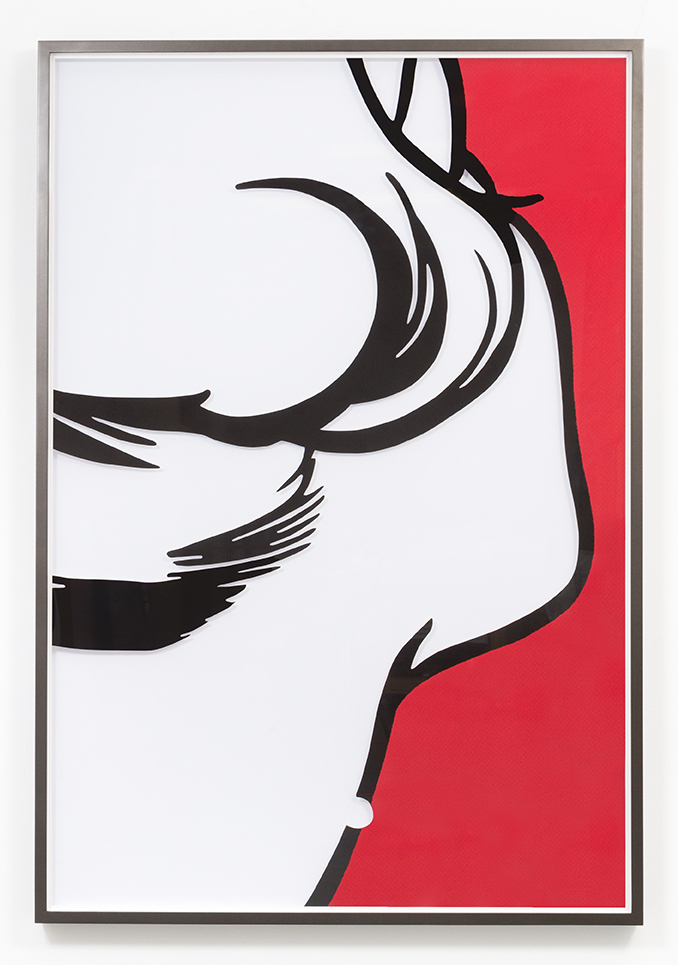 Jose Dávila
Untitled (Cold Shoulder IV) (2019)
Archival pigment print, cut-out
225 x 155 x 8 cm
88.7 x 61 x 3.3 in
Edition of 4 (+1 AP)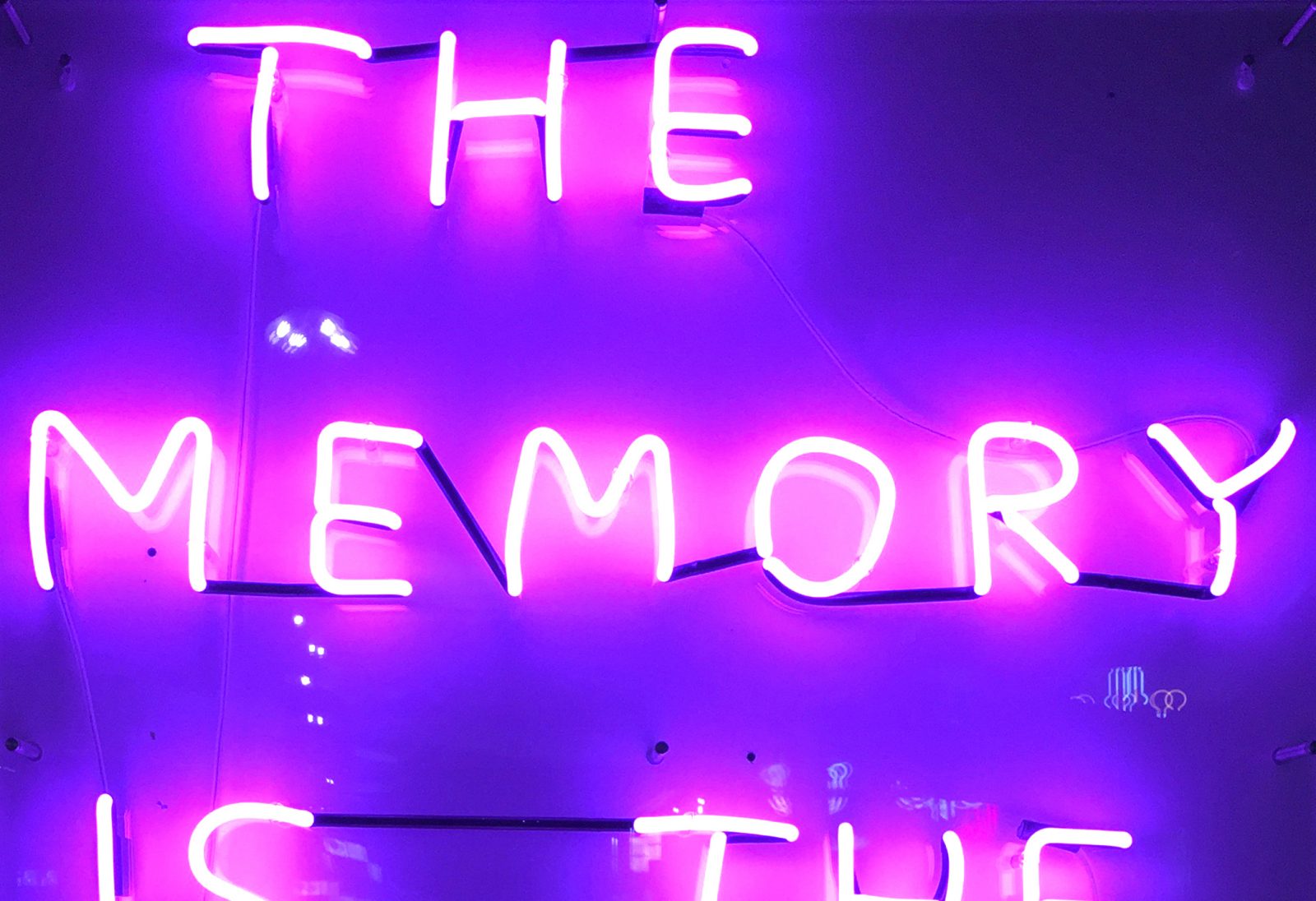 David Shrigley (b. 1968, UK) plays with humour and honesty, working primarily with drawing, as well as sculpture, installation and animation. Through his now iconic style which combines text and figurative imagery, the works are chaotic and colourful. Their appearance reveals a rigorous practice through which the banality of everyday life is explored, as David Shrigley looks at our fears and hopes, our insecurities, emotional traumas, ups and downs, and the other things that make up our mundane realities. Both poignant and sarcastic, his works succinctly remind us of what brings us all together and what makes us all human.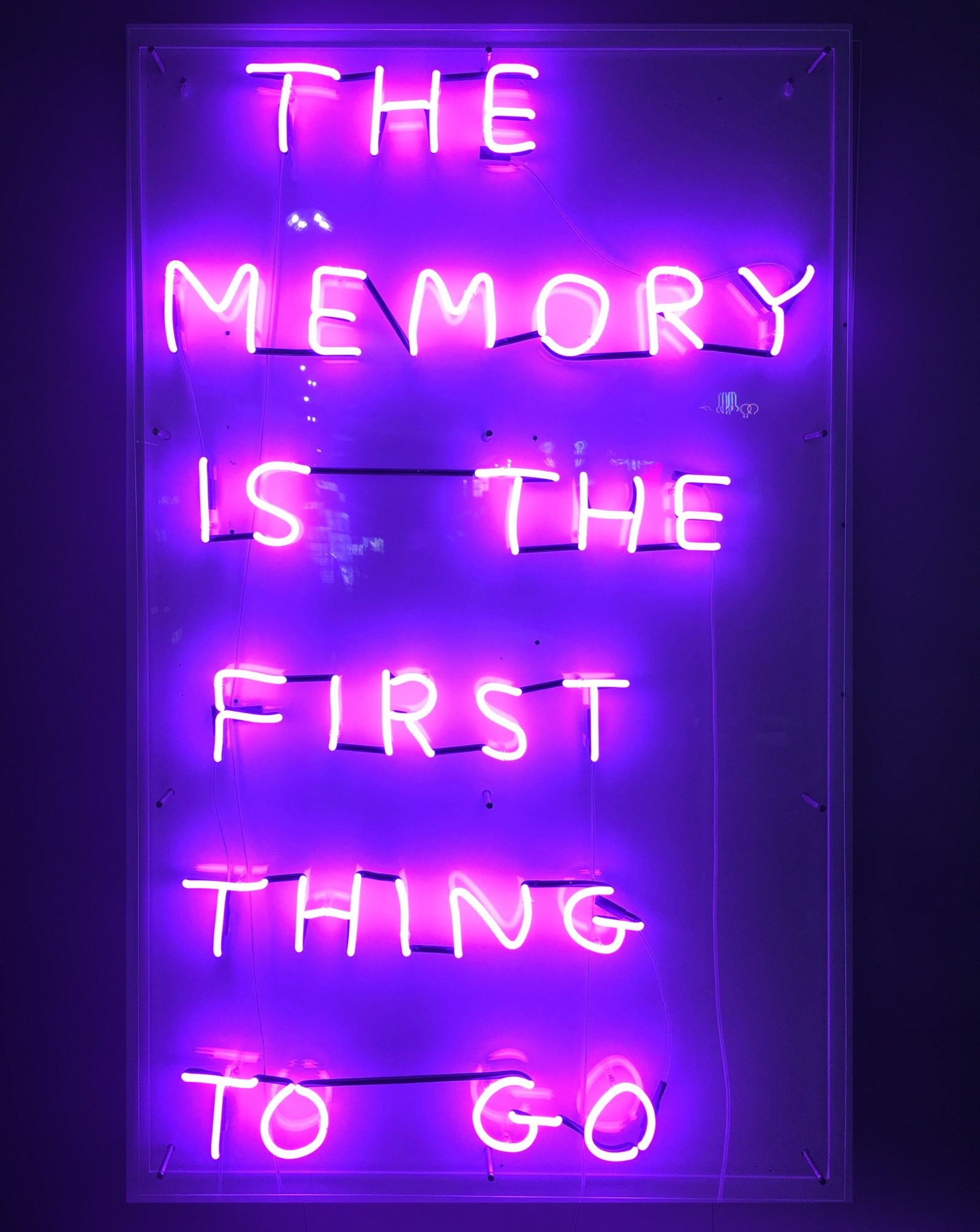 David Shrigley
The Memory (2019)
Neon, mounted on acrylic
200.66 x 121.92 x 10.16 cm
79 x 48 x 4 in
Edition of 3 (+2 AP)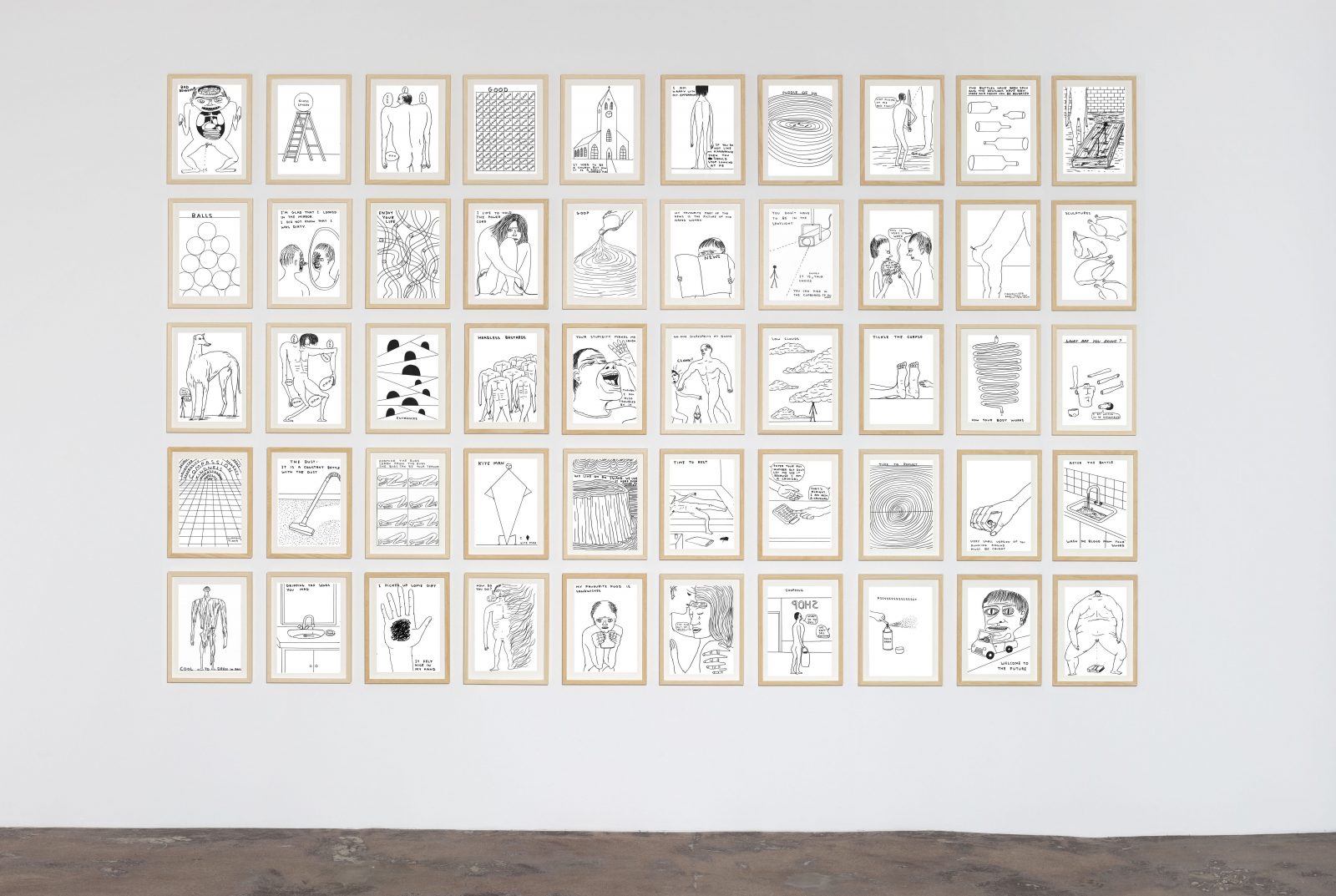 David Shrigley
Untitled (2018)
Ink and marker on paper
Grid of 50 drawings
29.6 x 21 cm, 39 x 30 cm framed
11.7 x 8.3 in, 15.4 x 11.8 in framed
Unique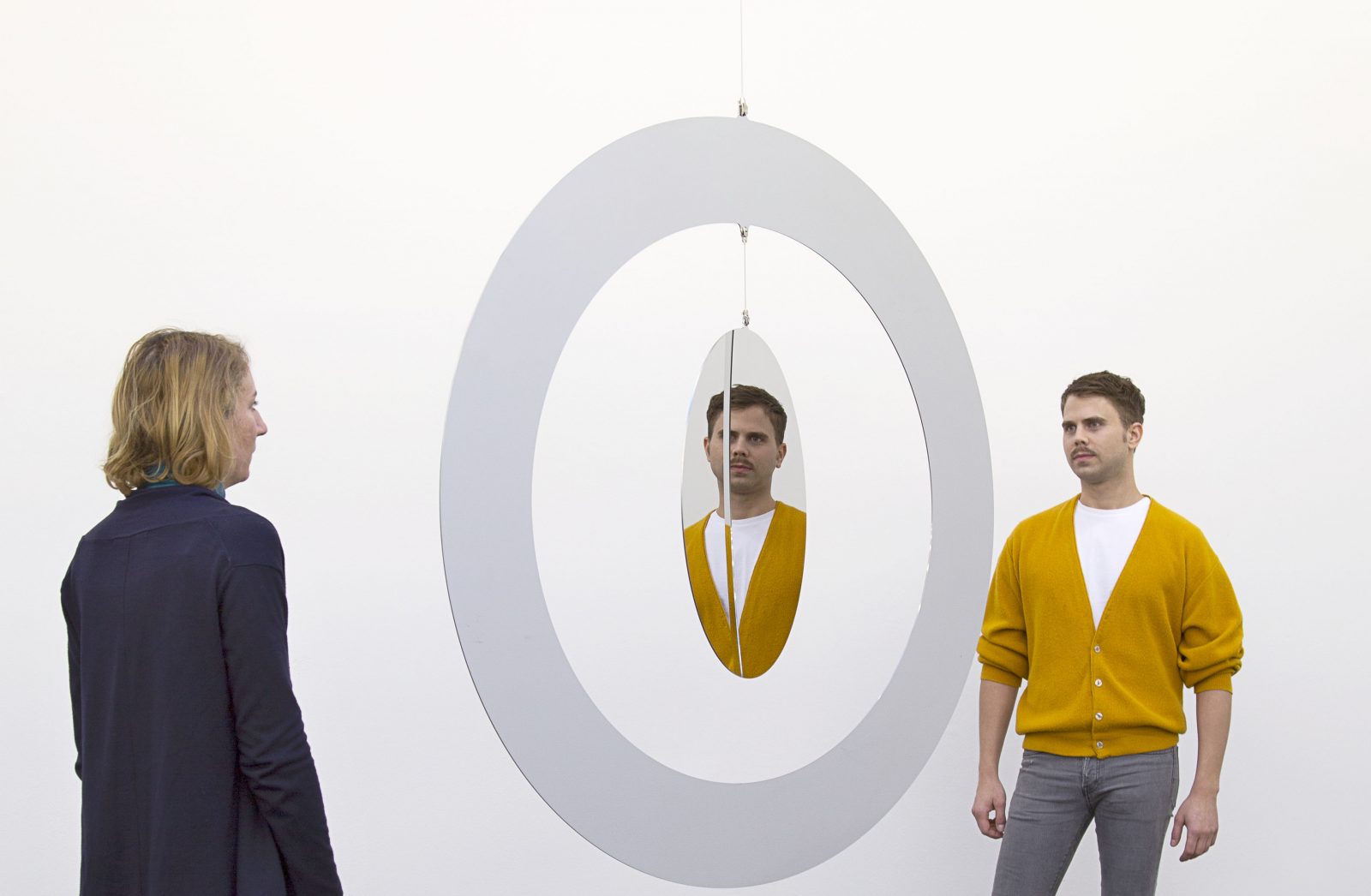 Jeppe Hein (b. 1974, Denmark) bases much of his practice on the relationships that exist between our internal consciousness and more physical elements. Using minimal yet elegant materials that often reflect our own image, as well as forms that playfully encourage us to move our bodies and to change positions, Jeppe Hein creates an interactive and constantly changing dialogue between the spectator, the work, and the exhibition space that surrounds it.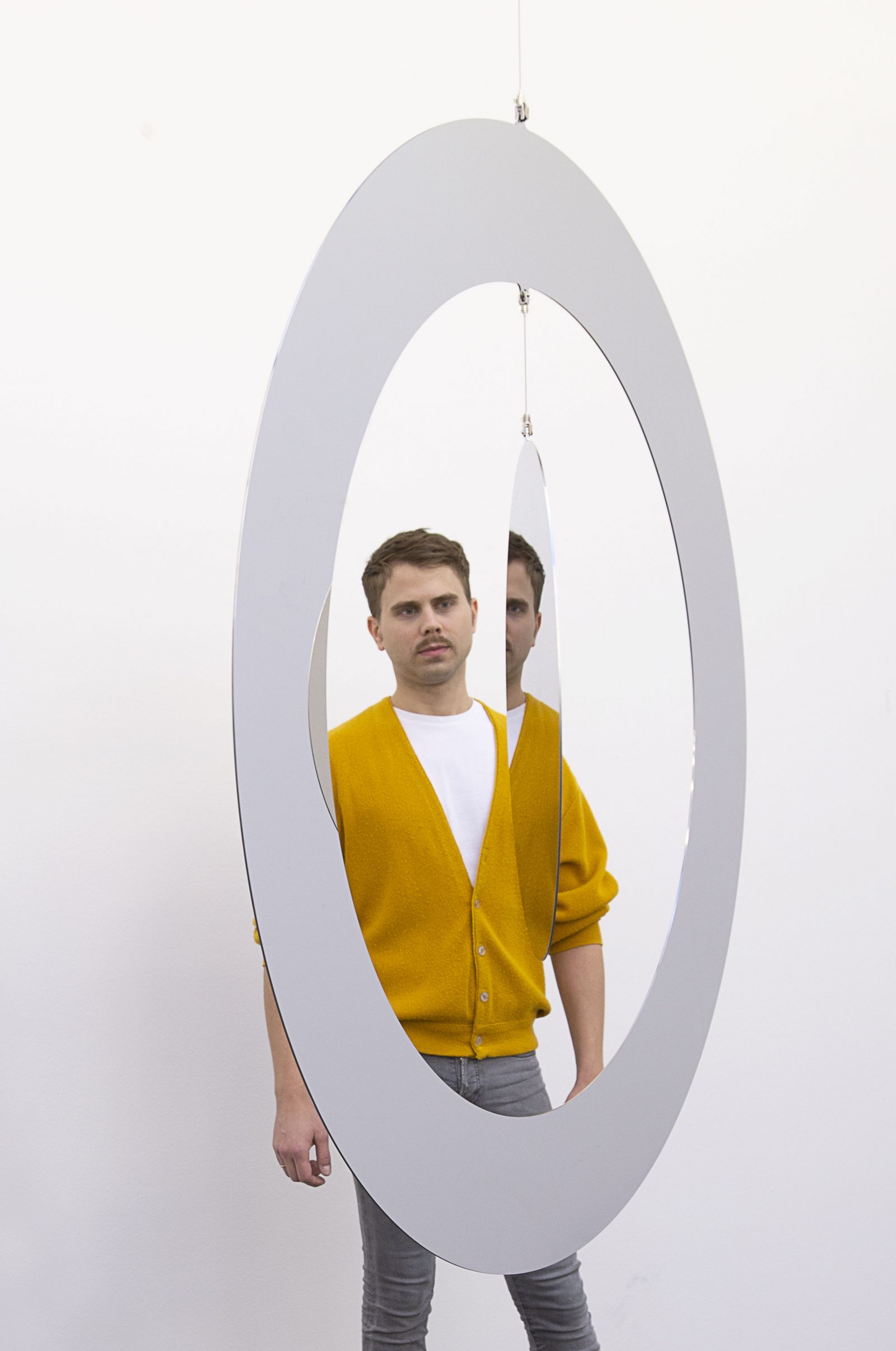 Jeppe Hein
Rotating Mirror VI (2018)
High polished stainless steel, motor unit, stainless steel rope
Ø 147 cm
Ø 57.8 in
Edition of 3 (+2 AP)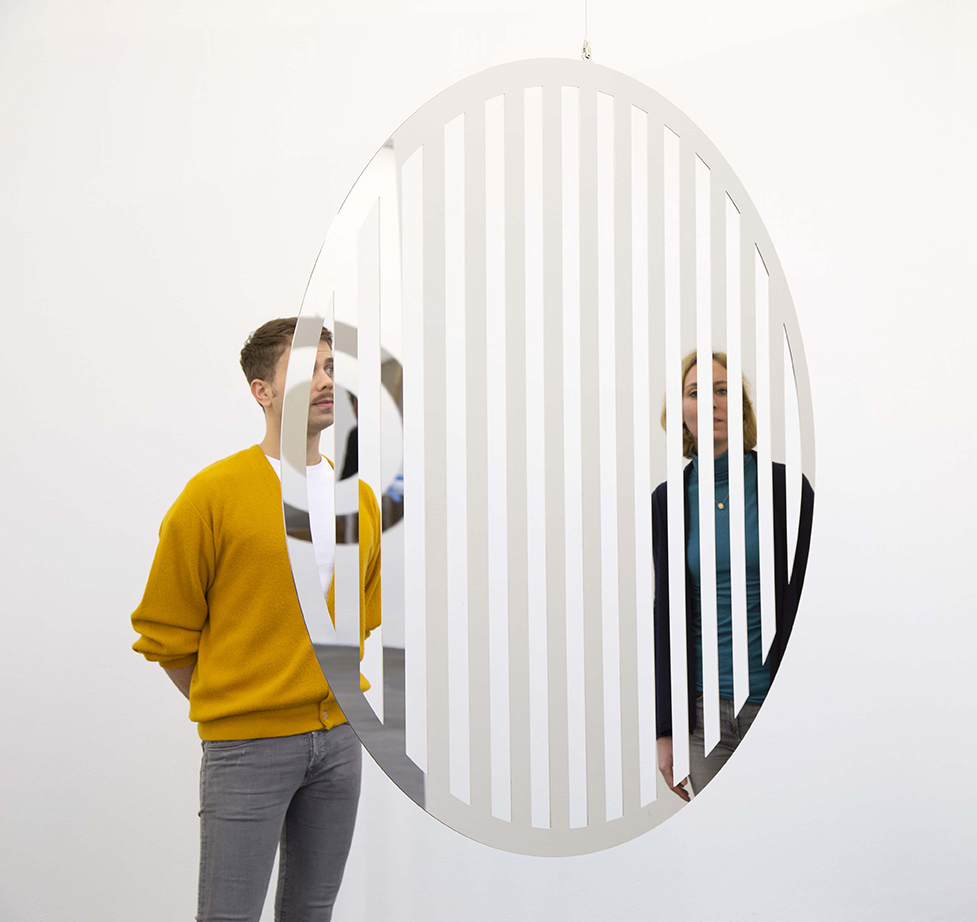 Jeppe Hein
Rotating Mirror II (2018)
High polished stainless steel, motor unit, stainless steel rope
Ø 147 cm
Ø 57.8 in
Edition of 3 (+2 AP)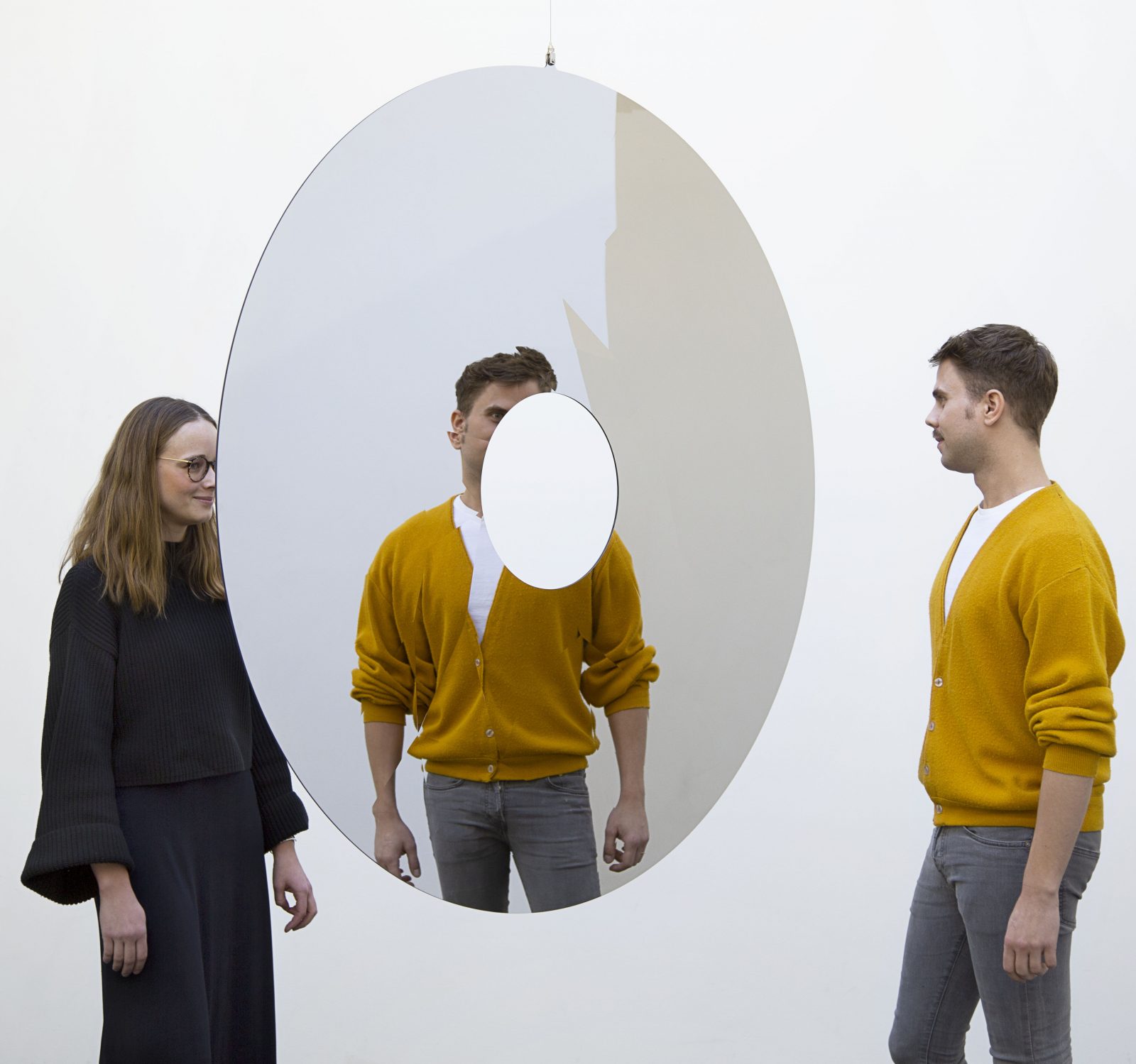 Jeppe Hein
Rotating Mirror IX (2018)
High polished stainless steel, motor unit, stainless steel rope
Ø 147 cm
Ø 57.8 in
Edition of 3 (+2 AP)
Jeppe Hein
All I Need Is Less (Handwritten) (2019)
Powder-coated aluminium, neon tubes, two-way mirror, powder-coated steel, transformers
100 x 100 x 10 cm
39.3 x 39.3 x 4 in
Edition of 3 (+2 AP)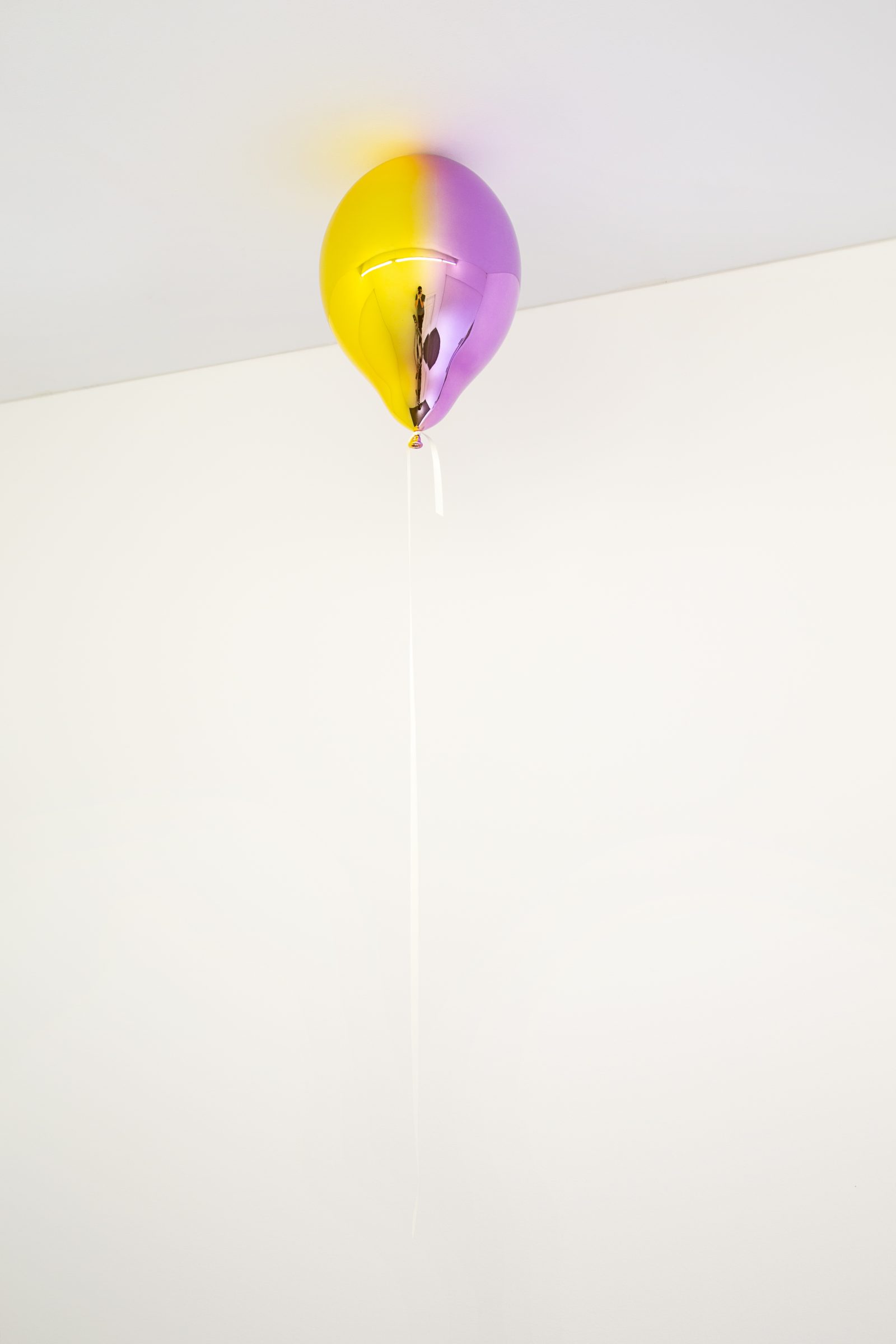 Jeppe Hein
Medium Yellow and Medium Purple Mirror Balloon (vertical) (2019)
Glass fiber reinforced plastic, chrome lacquer (medium yellow, medium purple), magnet, string (white smoke)
40 x 26 x 26 cm
15.8 x 10.3 x 10.3 in
Unique