On Roy Lichtenstein | Online presentation
Launching April 2020
Galleri Nicolai Wallner is pleased to present an Online presentation of Jose Dávila's ongoing work with cut outs, focusing on his interest in the artist Roy Lichtenstein. Each takes its starting point from an iconic work by the 20th century master, as a to-scale photographic copy of a Lichtenstein work sees its main figure removed, cut out, leaving its surroundings intact.
In a nod to the subjective nature of how we view and perceive art, the idea of cutting out transfers the role of creation back on to the spectator. In asking them to imagine how they see the "complete" work, they become part of the process, acknowledging their own role not only with this work, but with art in general.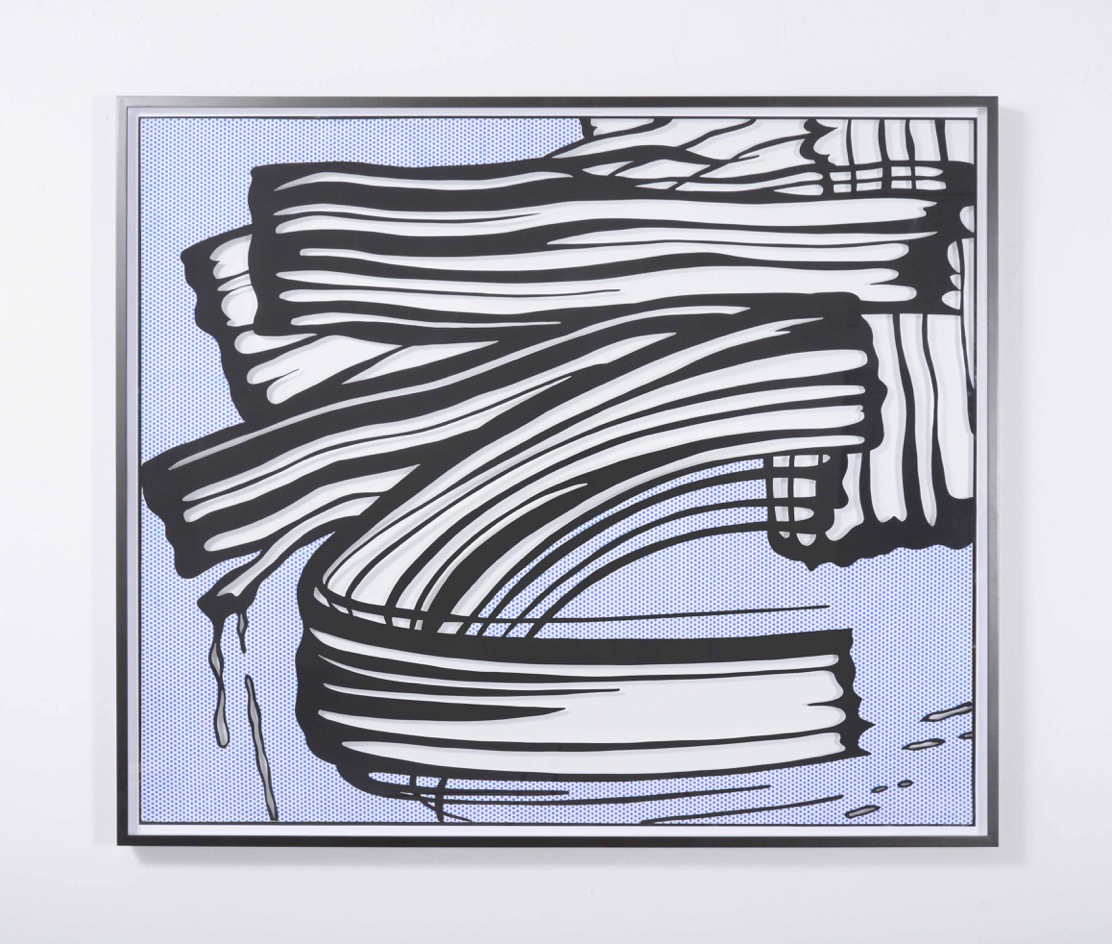 Jose Dávila
Untitled (Little Big Painting) (2016)
Cutout, archival pigment print
150 x 175 cm
59 x 69 in
Edition of 4 (+1 AP)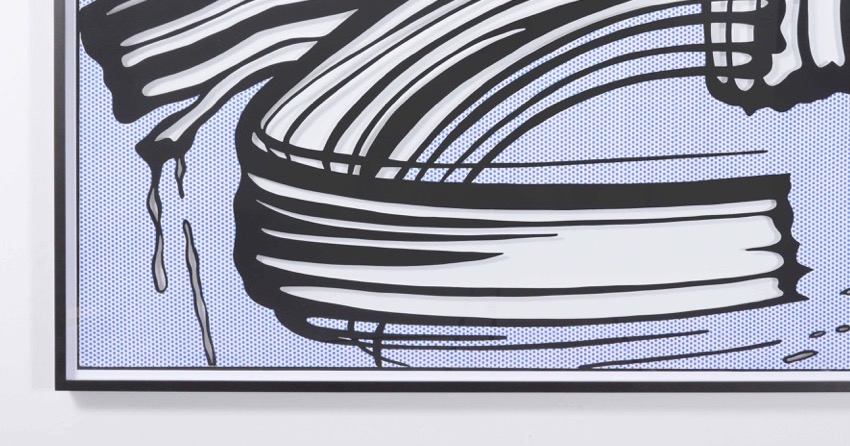 With artists such as Roy Lichtenstein, the idea of appropriation and recontextualisation adds another layer. Lichtenstein is known for having used comic strips and materials already in circulation, giving them his own twist and presenting it in an unforeseen and, at the time, radical context.
Dávila's work "Untitled (I Can See the Whole Room…and There's Nobody in it!)" which is based on Lichtenstein's 1961 work by the same name, removes a man, leaving only his hand and a speech bubble. Lichtenstein's own version was based on an existing Steve Roper cartoon drawn by William Overgard with nearly identical imagery and text.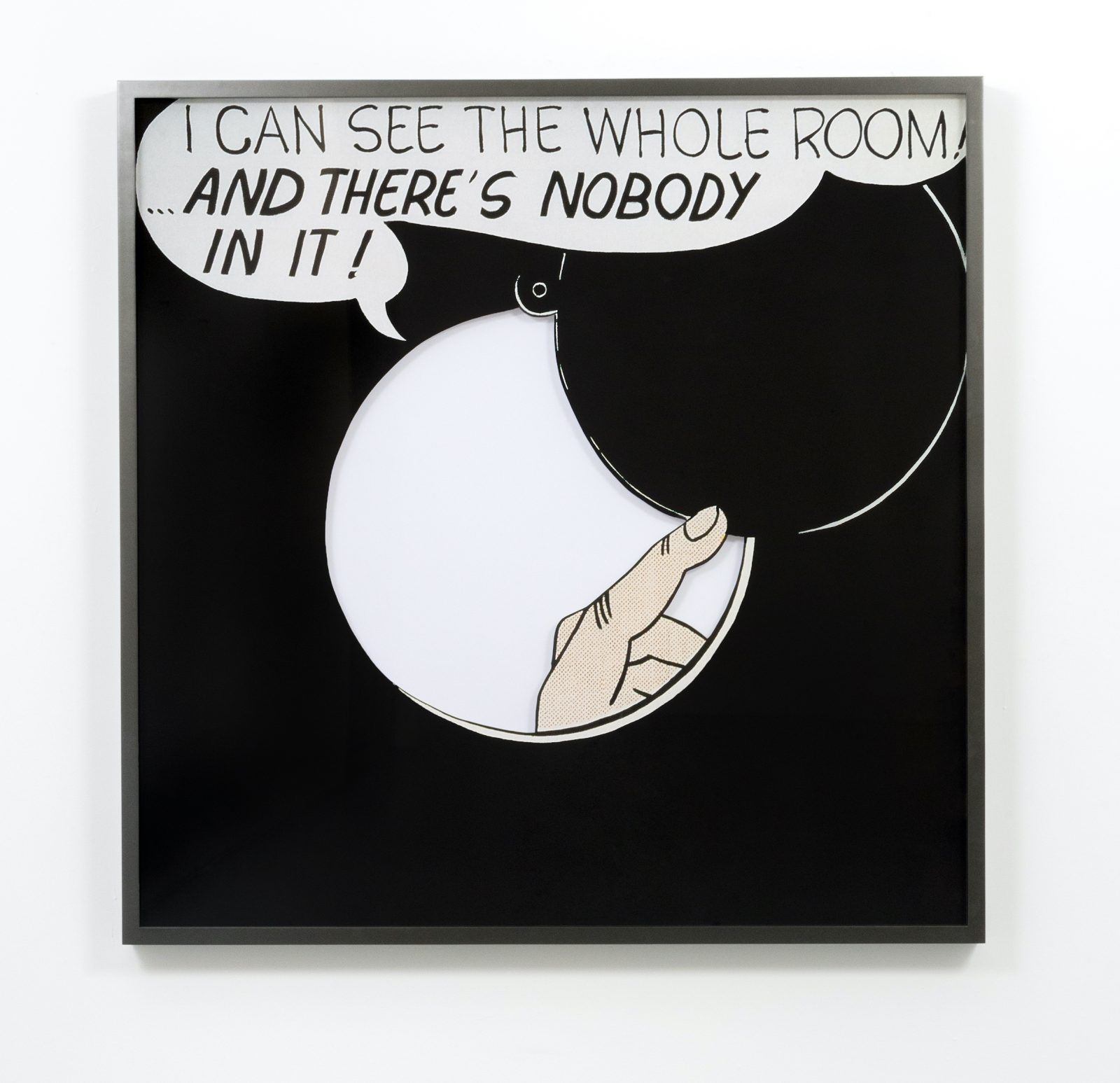 Jose Dávila
Untitled (I Can See the Whole Room… and There's Nobody in It!) (2018)
Cutout, archival pigment print
150 x 150 cm
59 x 59 in
Edition of 4 (+1 AP)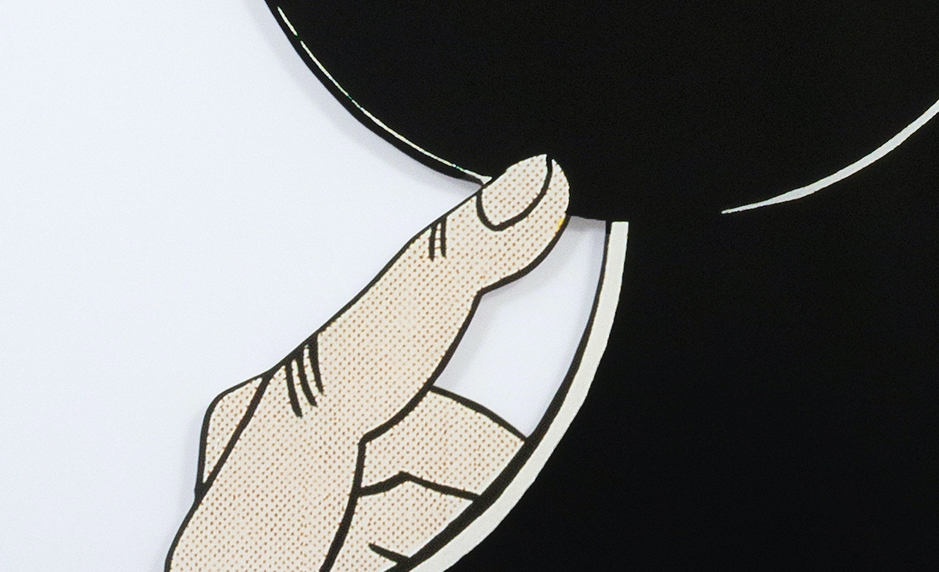 In many ways, we can interpret Dávila's work as a continuation of those who have come before him, as he builds on the ideals put in place by the 20th century avant-garde, as unexpected elements are brought into focus.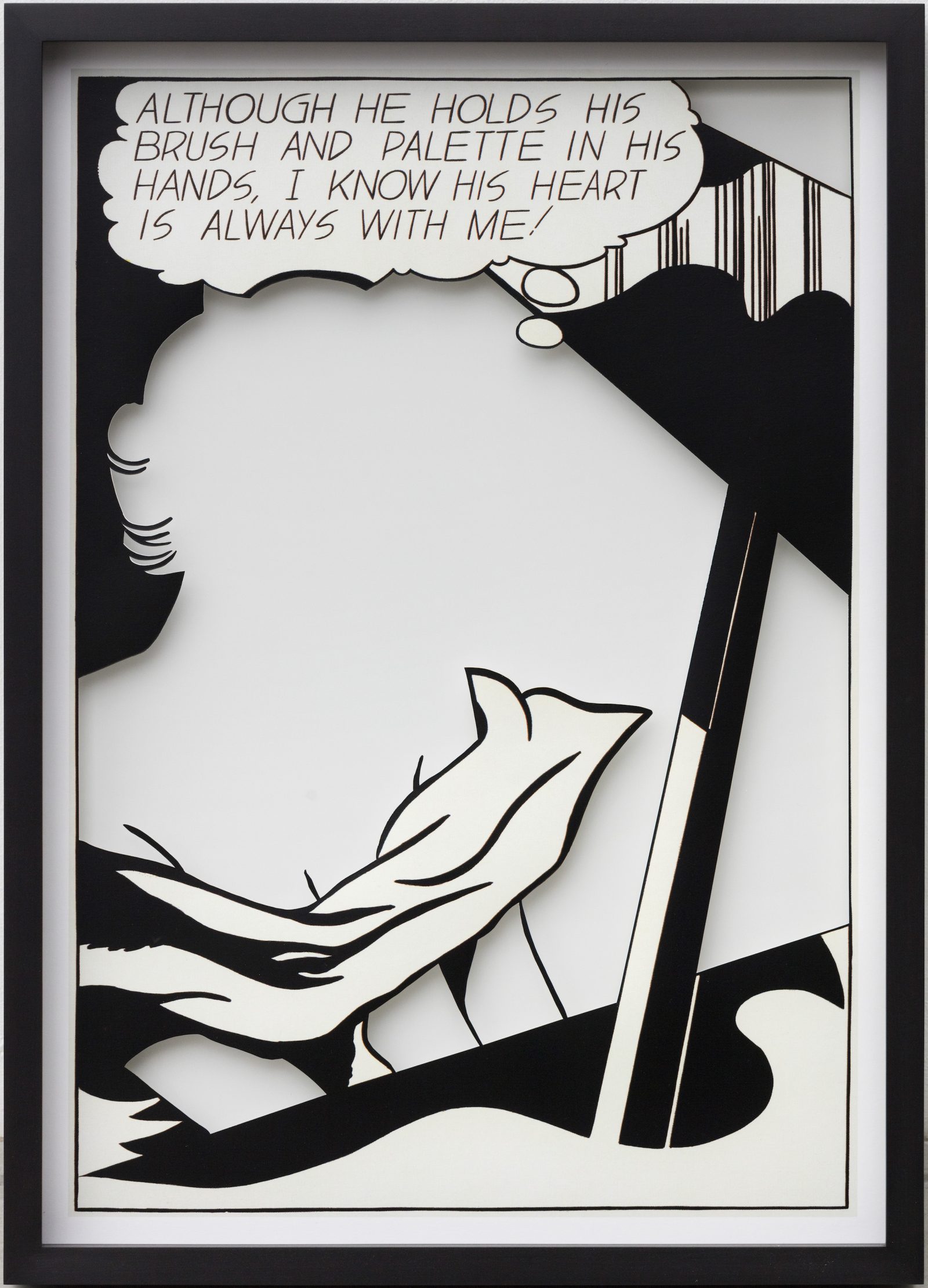 Jose Dávila
Untitled (Girl at Piano) (2016)
Cutout, archival pigment print
70 x 50 cm
27.5 x 19.7 in
Edition of 4 (+1 AP)
Jose Dávila
Untitled (Girl in Mirror) (2018)
Cutout, archival pigment print
152.6 x 152.6 cm
60 x 60 in
Edition of 4 (+1 AP)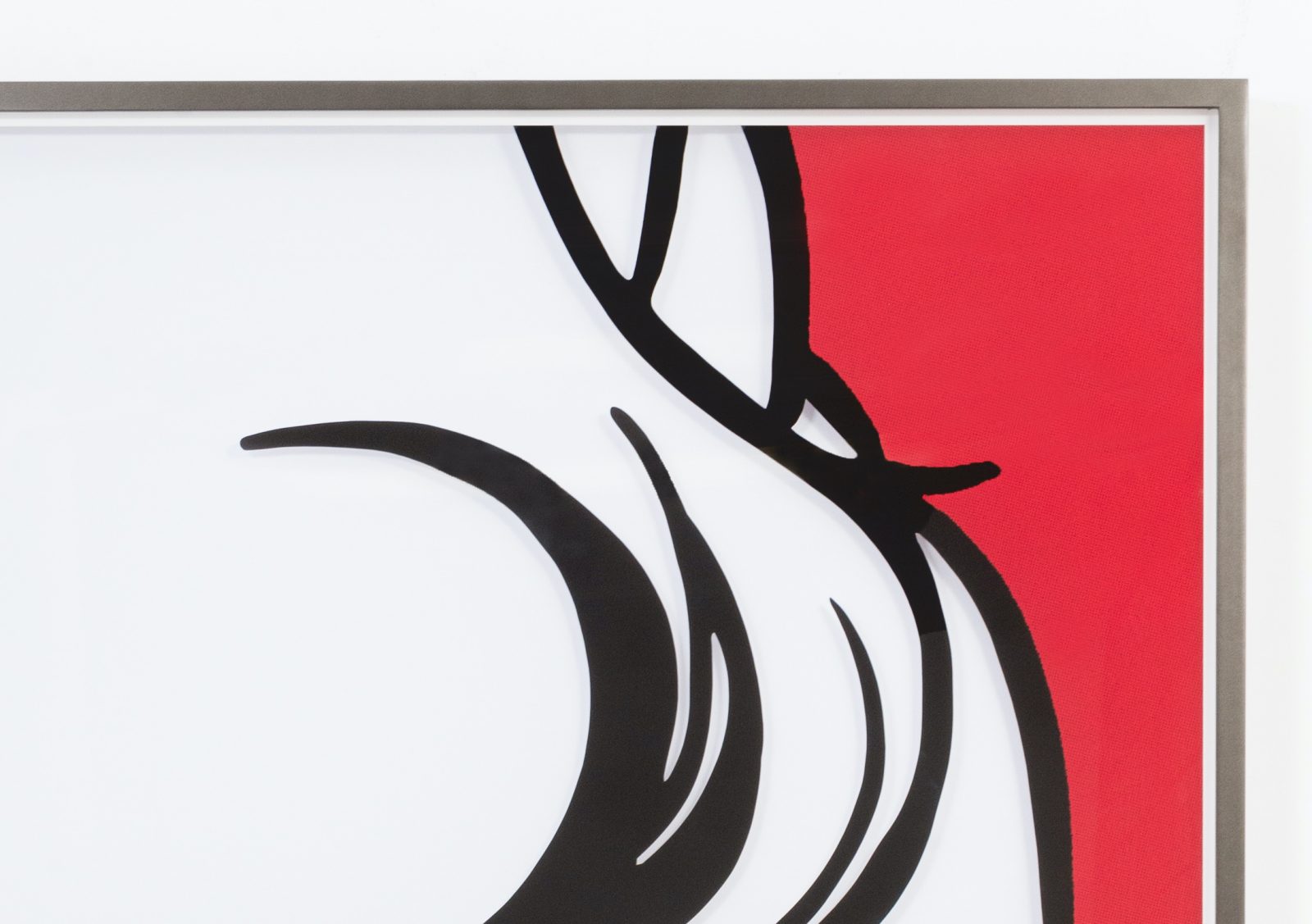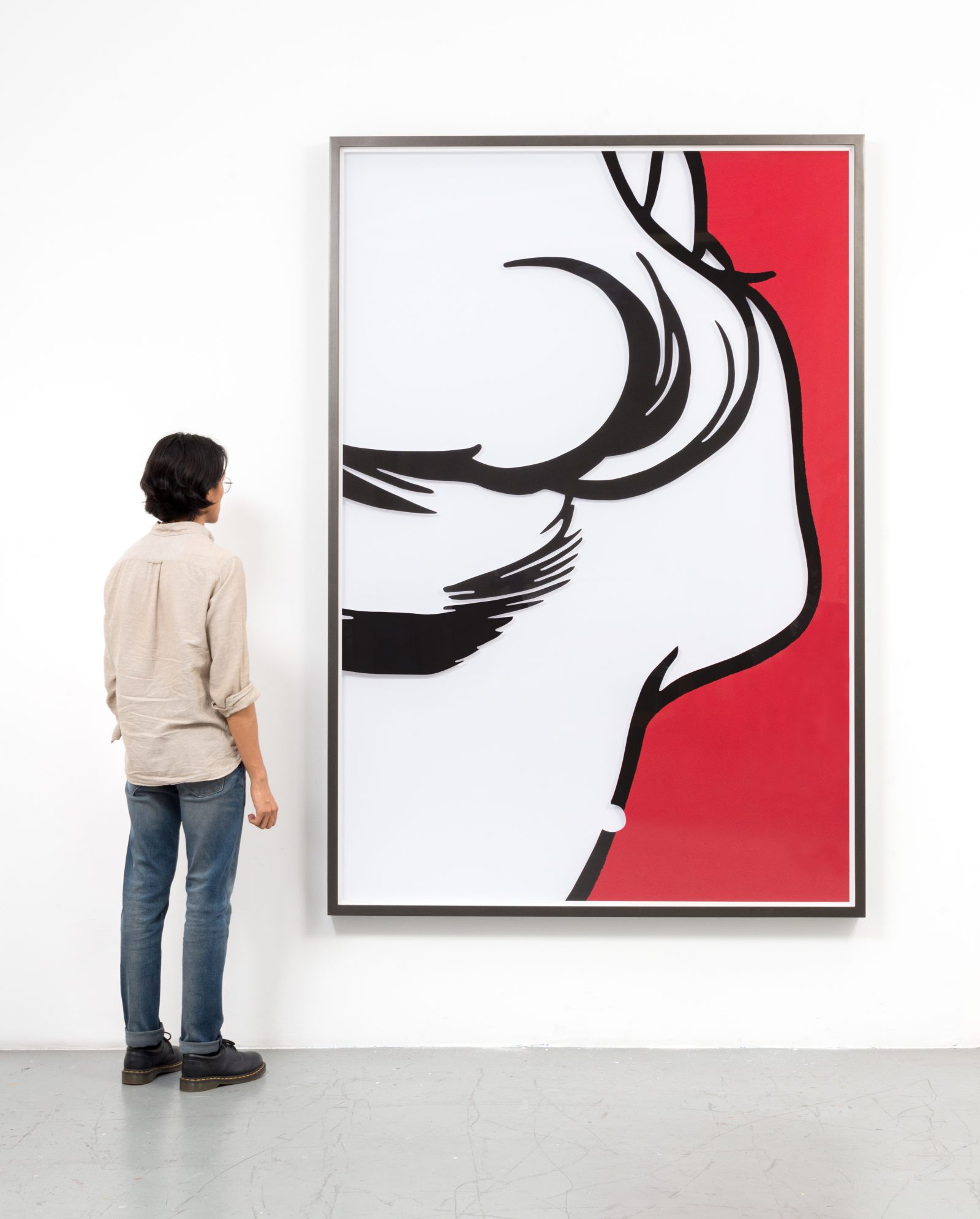 Jose Dávila
Untitled (Cold Shoulder IV) (2019)
Cutout, archival pigment print
225 x 155 cm
88.5 x 61 in
Edition of 4 (+1 AP)
Jose Dávila
Untitled (Yellow Brushstroke II) (2016)
Cutout, archival pigment print
104 x 288.5 cm
40.9 x 113.5 in
Edition of 4 (+1 AP)