David Shrigley | Grid of 10 drawings
David Shrigley plays with humour and honesty, working primarily with drawing, as well as sculpture, installation and animation. Through his now iconic style which combines text and figurative imagery, the works are chaotic and colourful. 
Their appearance reveals a rigorous practice through which the banality of everyday life is explored, as David Shrigley looks at our fears and hopes, our insecurities, emotional traumas, ups and downs, and the other things that make up our mundane realities. Both poignant and sarcastic, his works succinctly remind us of what brings us all together and what makes us all human.
In grid format, Shrigley's works on paper create a kind of stream of consciousness, echoing the often chaotic-feeling inside of our minds.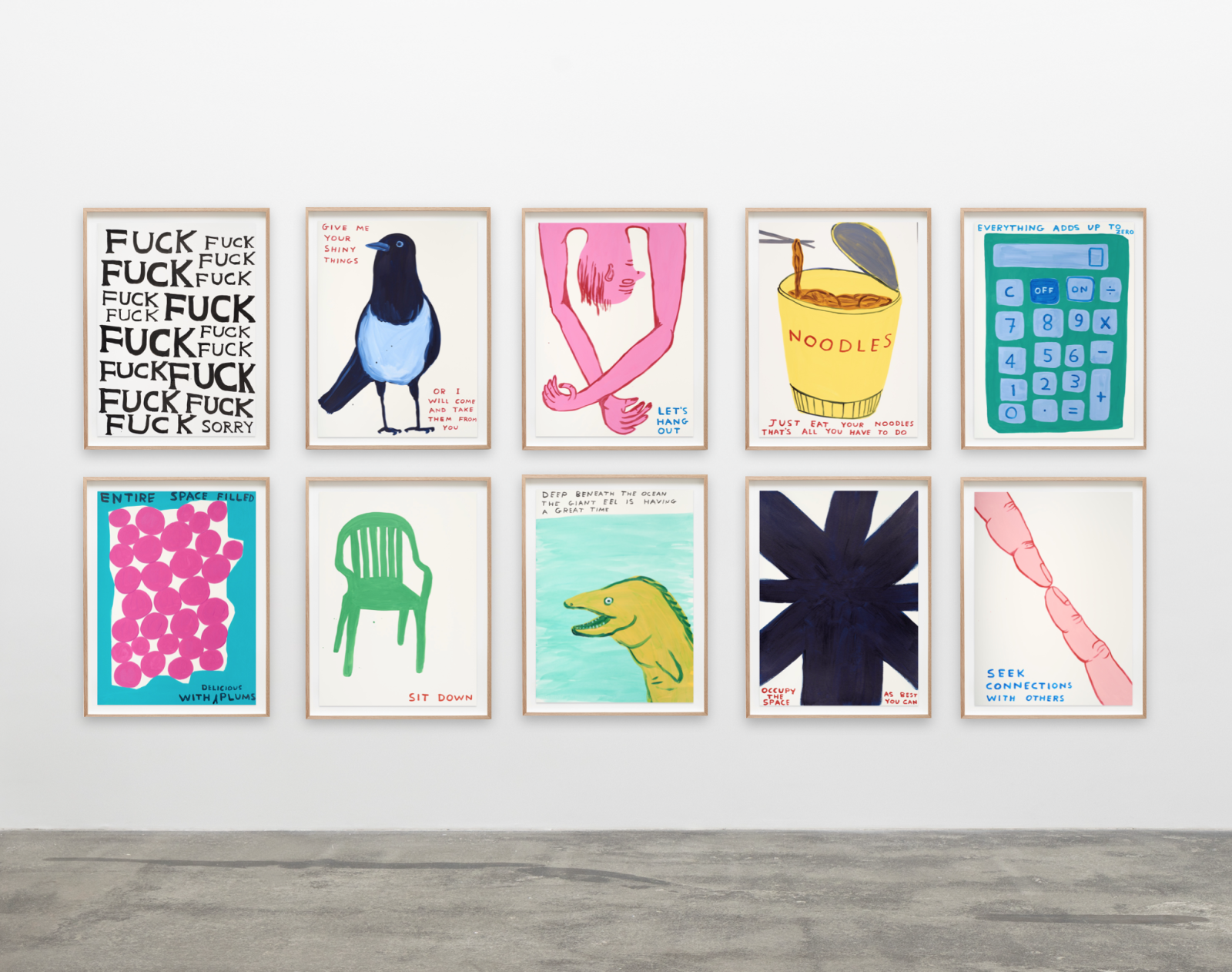 David Shrigley
Untitled (2022)
Acrylic on paper, grid of 10
88.5 x 68 x 5 cm each, framed
Unique
Price upon request