Elmgreen & Dragset | Han
Elmgreen & Dragset (collaborating since 1995) often take as their start point the blurred line that divides our public and private personas. Investigating how we shift, perform and build our identities depending on these varying contexts, the duo cleverly unpack intimate subjects such as gender, sexuality, relationships, the balance of power and the hierarchy of social constructs and administrative systems.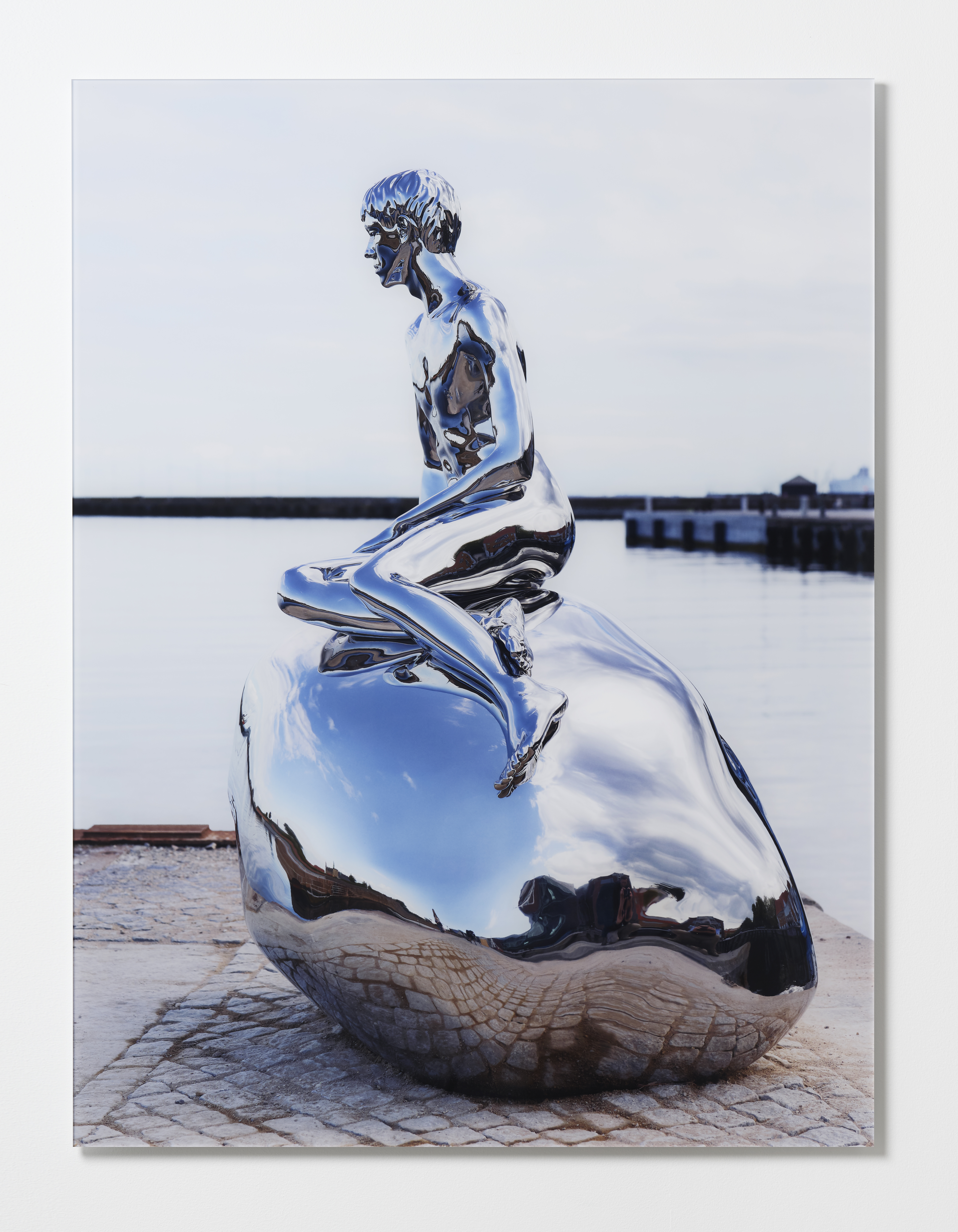 Elmgreen & Dragset
Han (2021)
Laserchrome color print mounted on 4 mm aluminium with 8 mm plexiglass
150 x 112 cm | 59 x 44 in
Edition of 10 (+2 AP)
In the work han, a picture of Elmgreen & Dragset's iconic statue of the same name is shown standing by the harbour of Elsinore—a town and castle made famous as the location for Shakespeare's Hamlet.
A young man sits elegantly alone on the top of a rock. In this deliberate gendered twist on the fairytale by Hans Christian Andersen and the statue of the Little Mermaid, Elmgreen & Dragset open up new narratives and questions. The young man's gaze is fixated outwards, looking away from us and everything in the here and now, longingly towards the unknown. These sentiments are echoed in the materials used, as the stainless steel almost looks as if it is water.
Elmgreen & Dragset's work han (2012)
Permanent installation at Kulturværftet, Helsingør, Denmark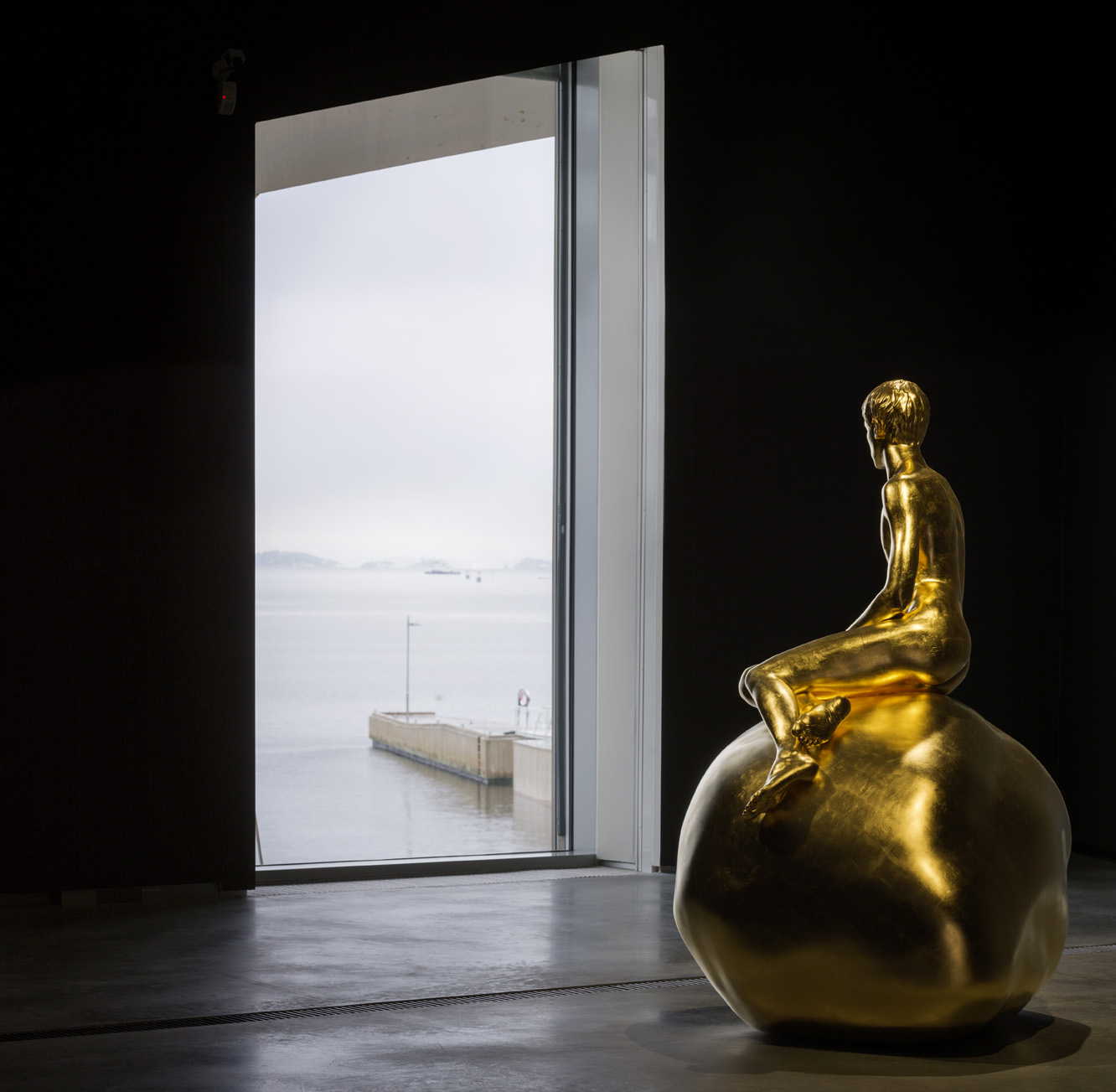 Elmgreen & Dragset
He (Gold) (2012)
Epoxy, leaf gold, lacquer
Installation view from Biography, a solo exhibition at Astrup Fearnley Museum (Oslo)
The transition between boyhood and manhood and related themes of anticipation and desire, a developing sense of self and identity, all come together to create a layered and complex work that evokes not only Hans Christian Andersen's epic story, but other works such as Caravaggio's Narcissus among others.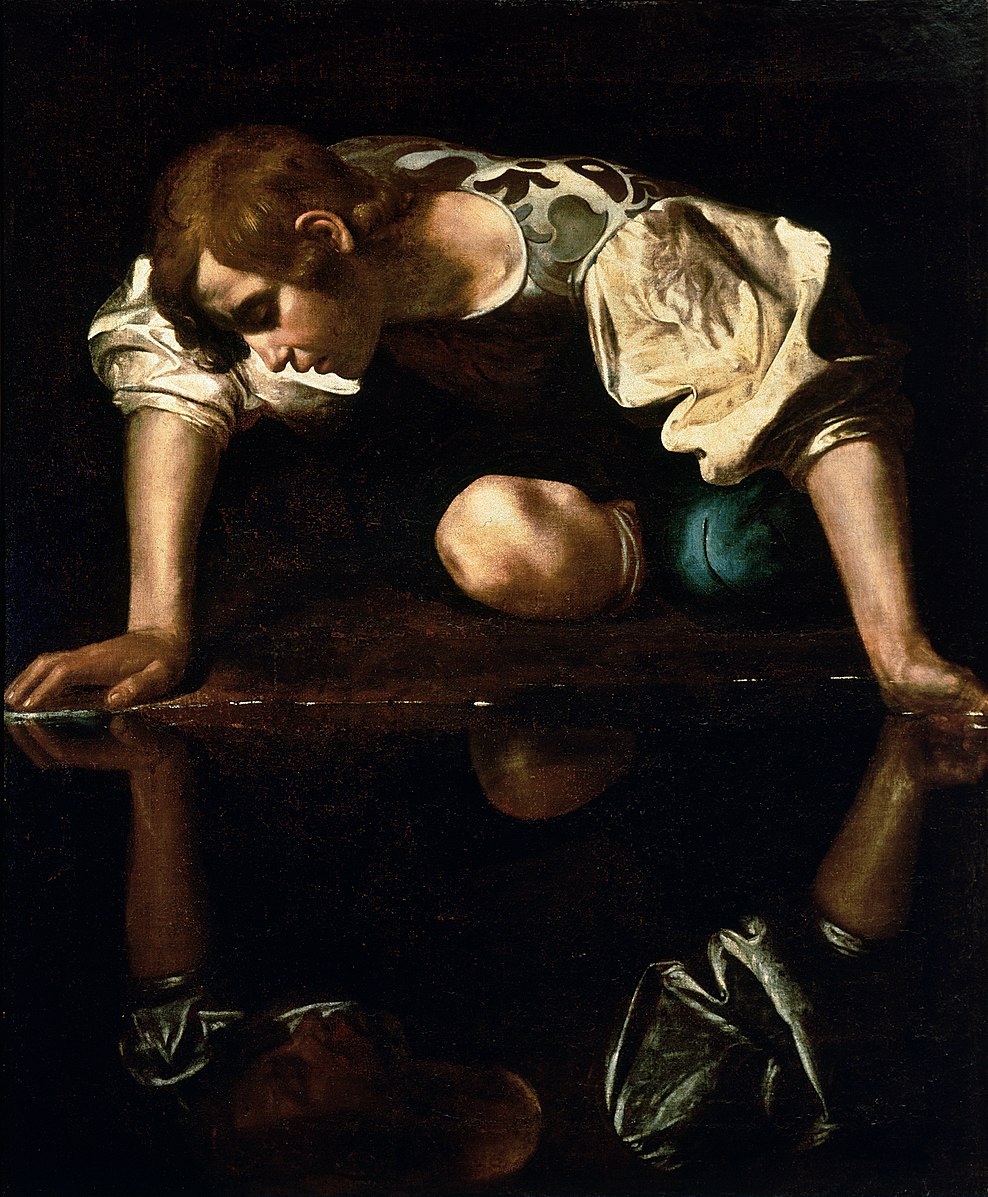 Caravaggio
Narcissus (ca.1597-1599)
Oil on canvas
Collection of the
Galleria Nazionale d'Arte Antica (Rome)