Enter Art Fair
August 25 - 28 | 2022
The gallery is pleased to participate in the 2022 edition of Enter Art Fair.
For this edition, the gallery will focus on works by A Kassen, Alexander Tovborg, David Shrigley, Jakob Kolding, Jeppe Hein, J.G.Arvidsson, Joachim Koester, Jose Dávila, Julie Lænkholm, Kinga Bartis, Marie Lund and Rasmus Myrup.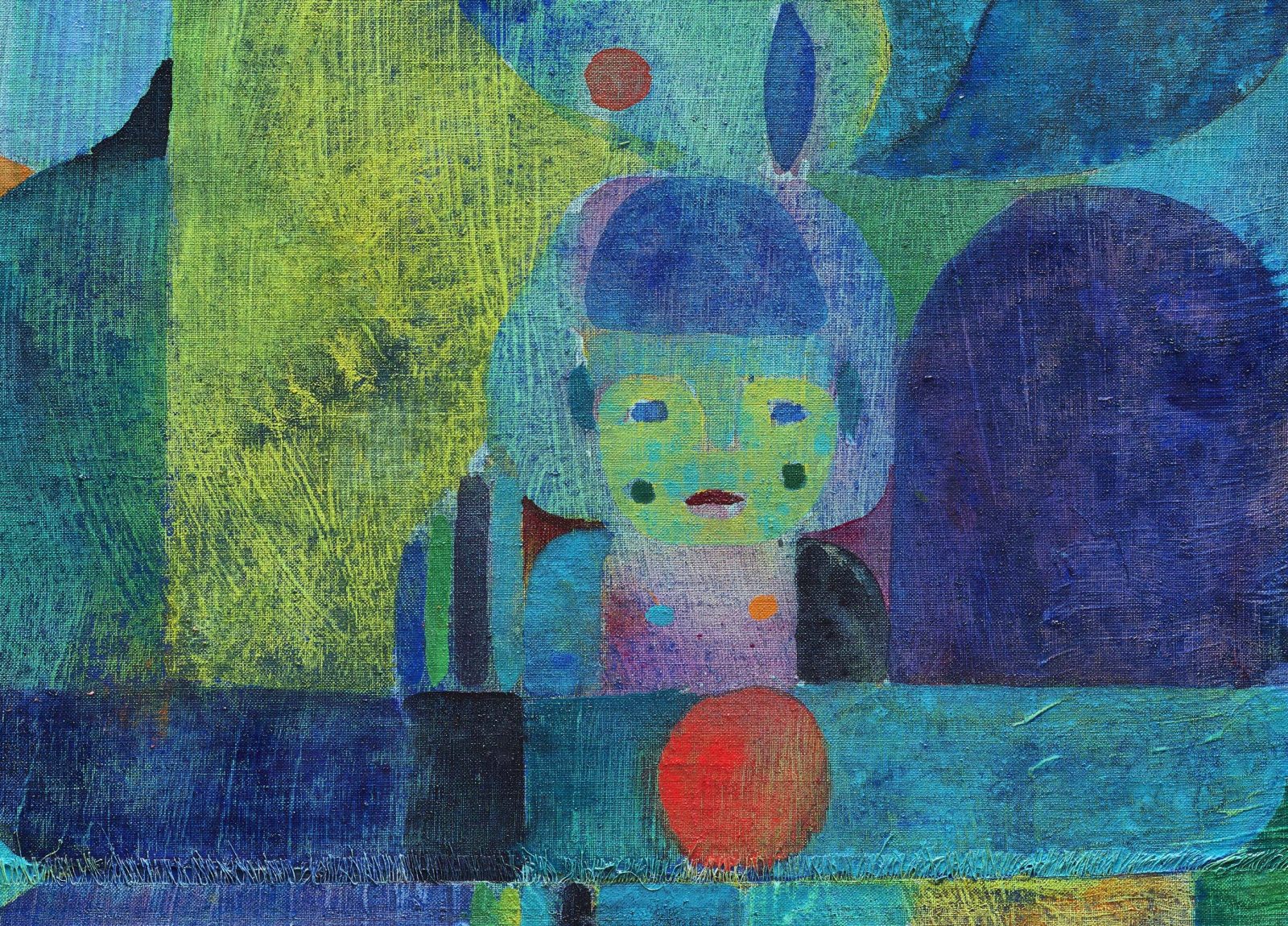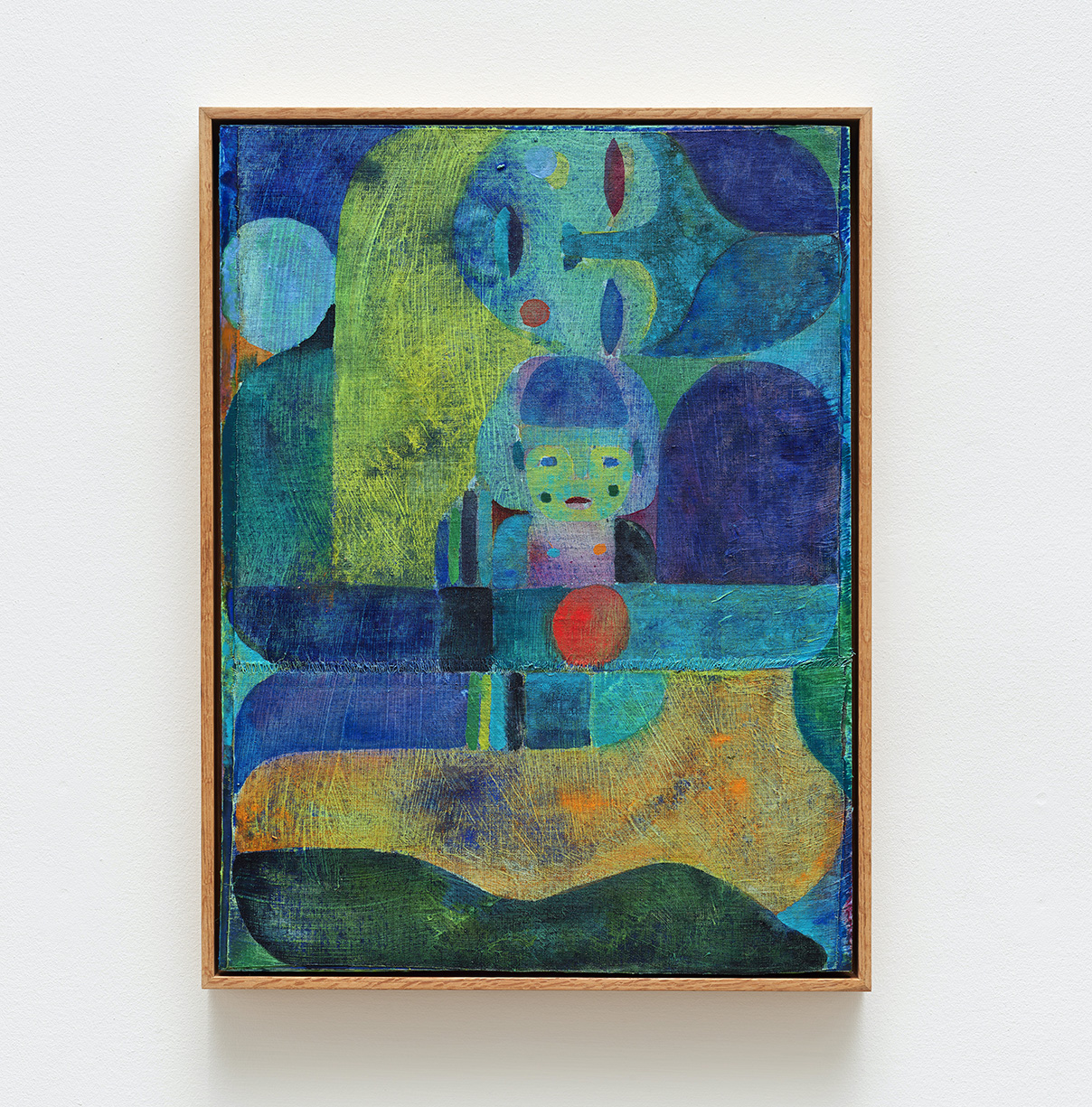 Alexander Tovborg
cæcilie med dante (I) (2021)
Acrylic and canvas on cardboard
74 x 55 cm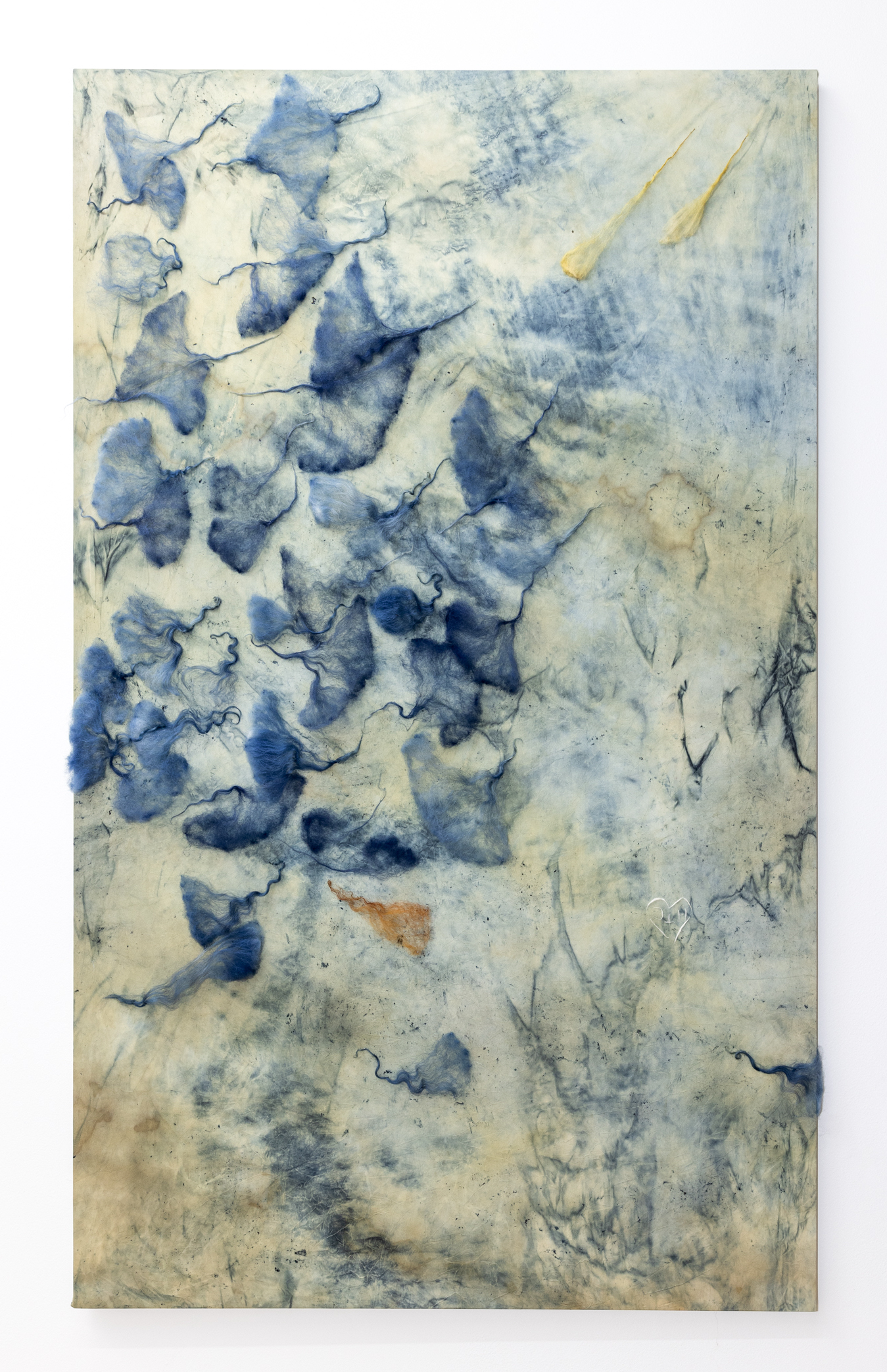 Julie Lænkholm
Untitled (tree II) (2022)
Natural dyed wool on silk
203 x 122 cm
Julie Lænkholm's practice has its roots in the ideas and the methods centred around collective learning. Exploring techniques and practices which have been traditionally been passed down orally from generation to generation, Lænkholm activates a predominantly female-driven history which has been forgotten or otherwise actively ignored. As such, she brings these narratives directly back into focus and places them within a contemporary discourse.
Lænkholm's works are often textile in nature. Using materials such as wool, silk and denim, she treats them with natural, plant-based dyes using historic methods, each of which hold a certain significance and intentionality. The specificity and the technical backdrop of this process comes through to create a very tactile, three-dimensional feeling that emanates from the work, unlocking a kind of atmospheric presence that can be readily sensed. Julie Lænkholm's works bring us into a world where things feel as if they are in continual evolution, almost as if the works remain alive long after they seem to be finished or in a final state. We become participants of the work, and in a way we activate the work while the work simultaneously activates us as well.
There is a generosity inherent in Lænkholm practice. Each thread and textile is presented in a way that imparts its process onwards, and in so doing imparts the knowledge that is transmitted with it. The connections and interaction with the works adds to this consciousness, as we find ourselves becoming integrated into this collective learning process.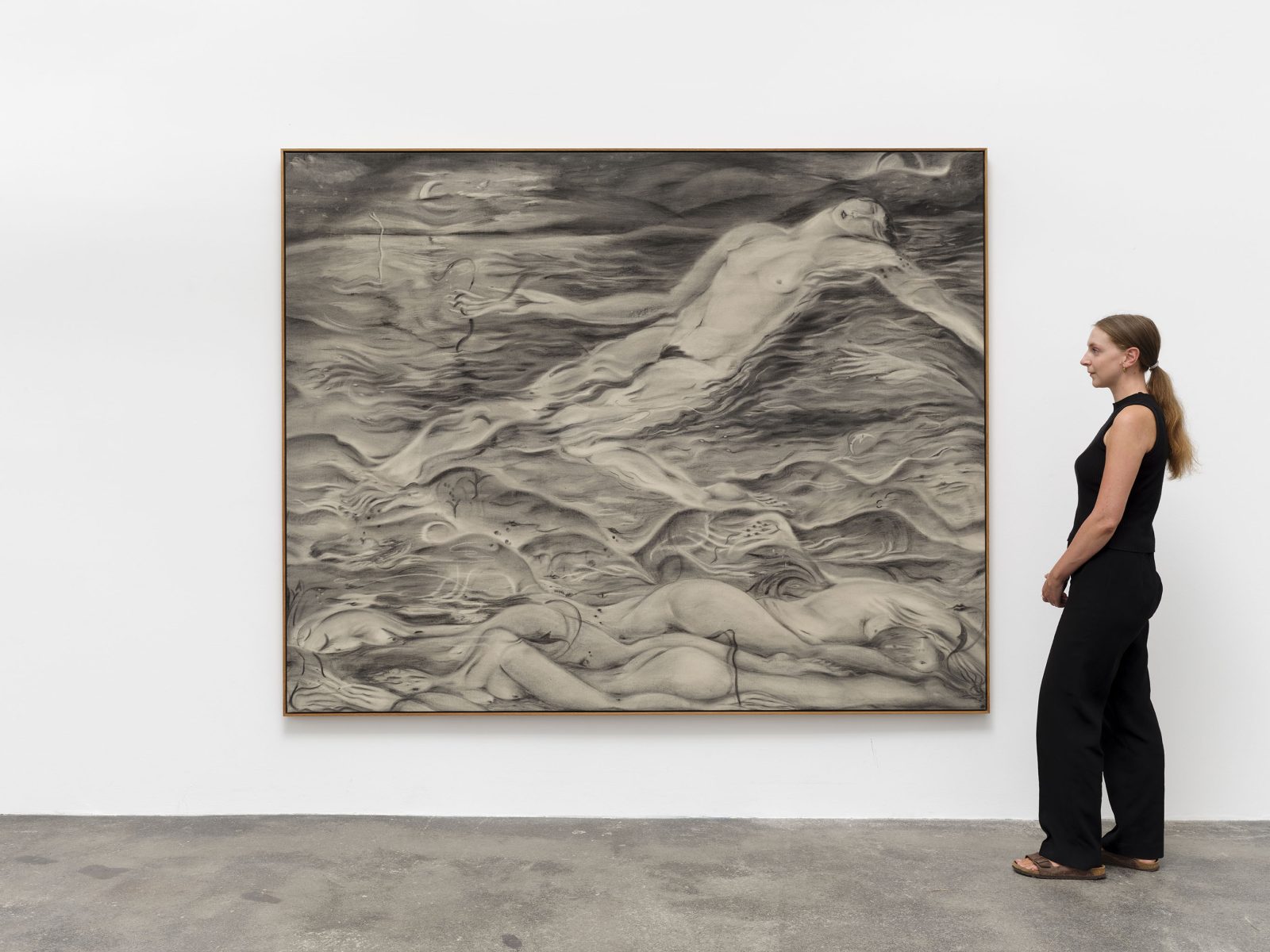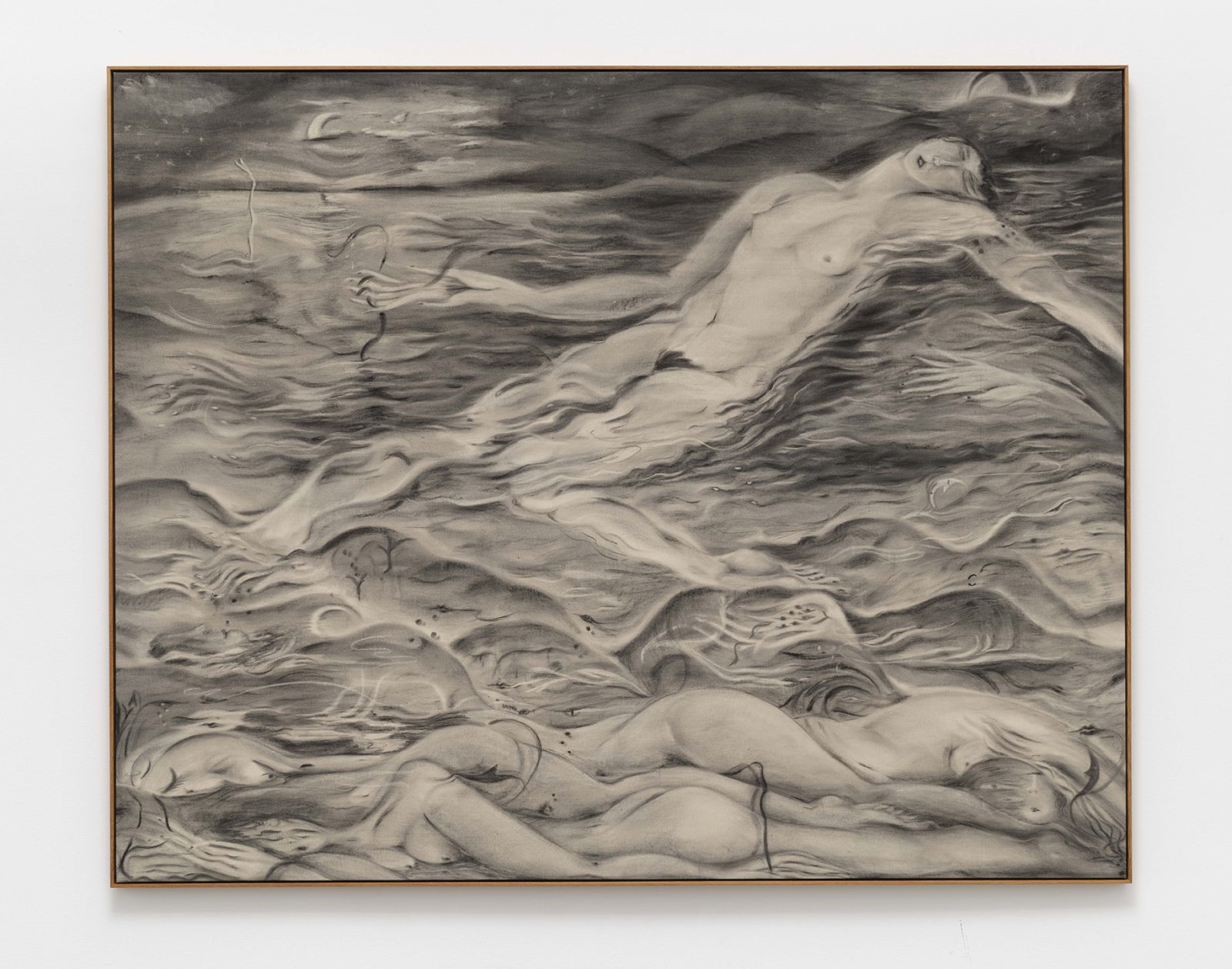 Kinga Bartis
Charming mirage, the nameless is still yet to tickle (2022)
Charcoal on canvas
200 x 250 cm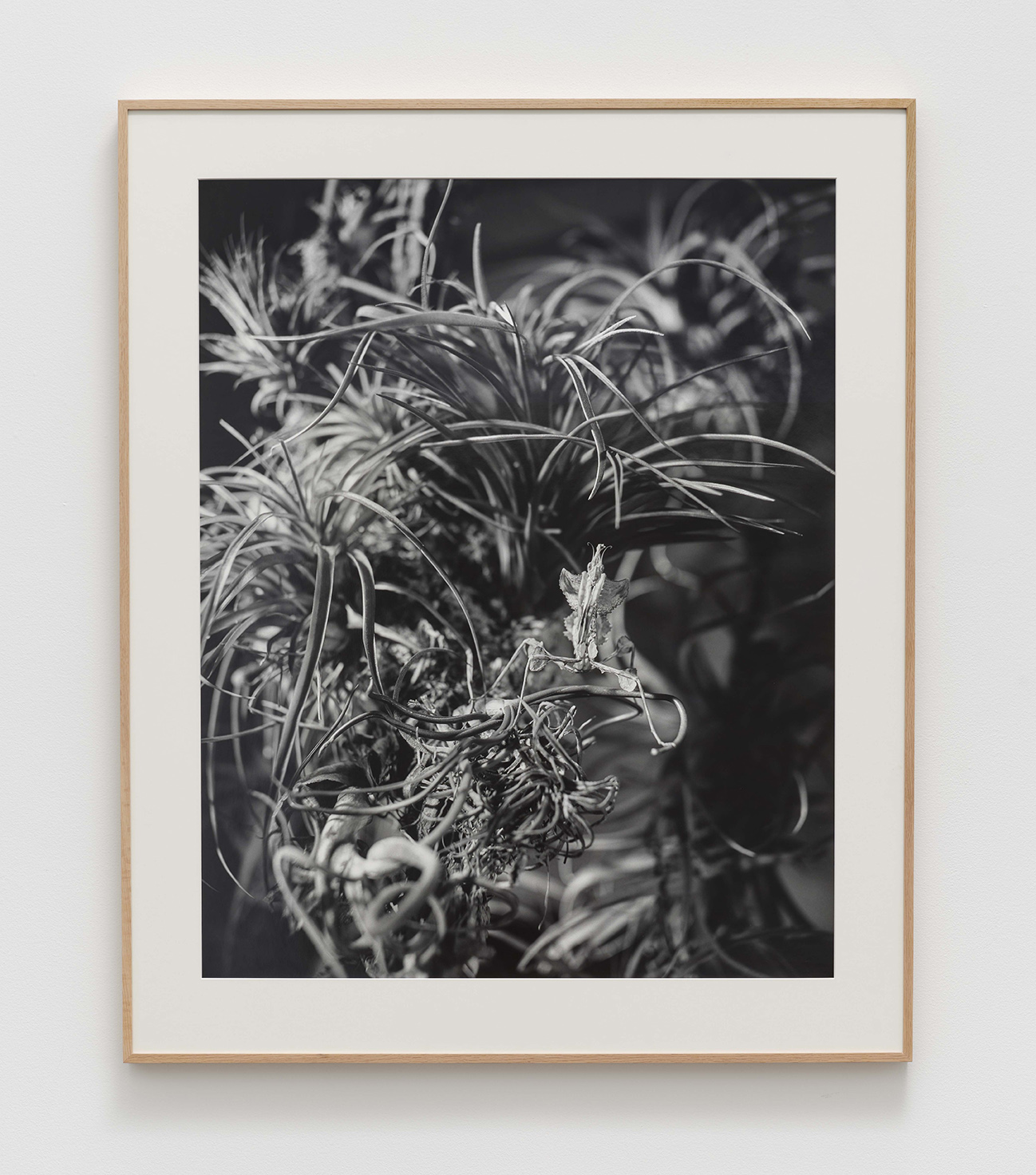 Joachim Koester
Diablo Mantis (2017)
Silver gelatin print
127 x 101.6 cm
149 x 123.9 cm, framed
Edition of 2 (+1 AP)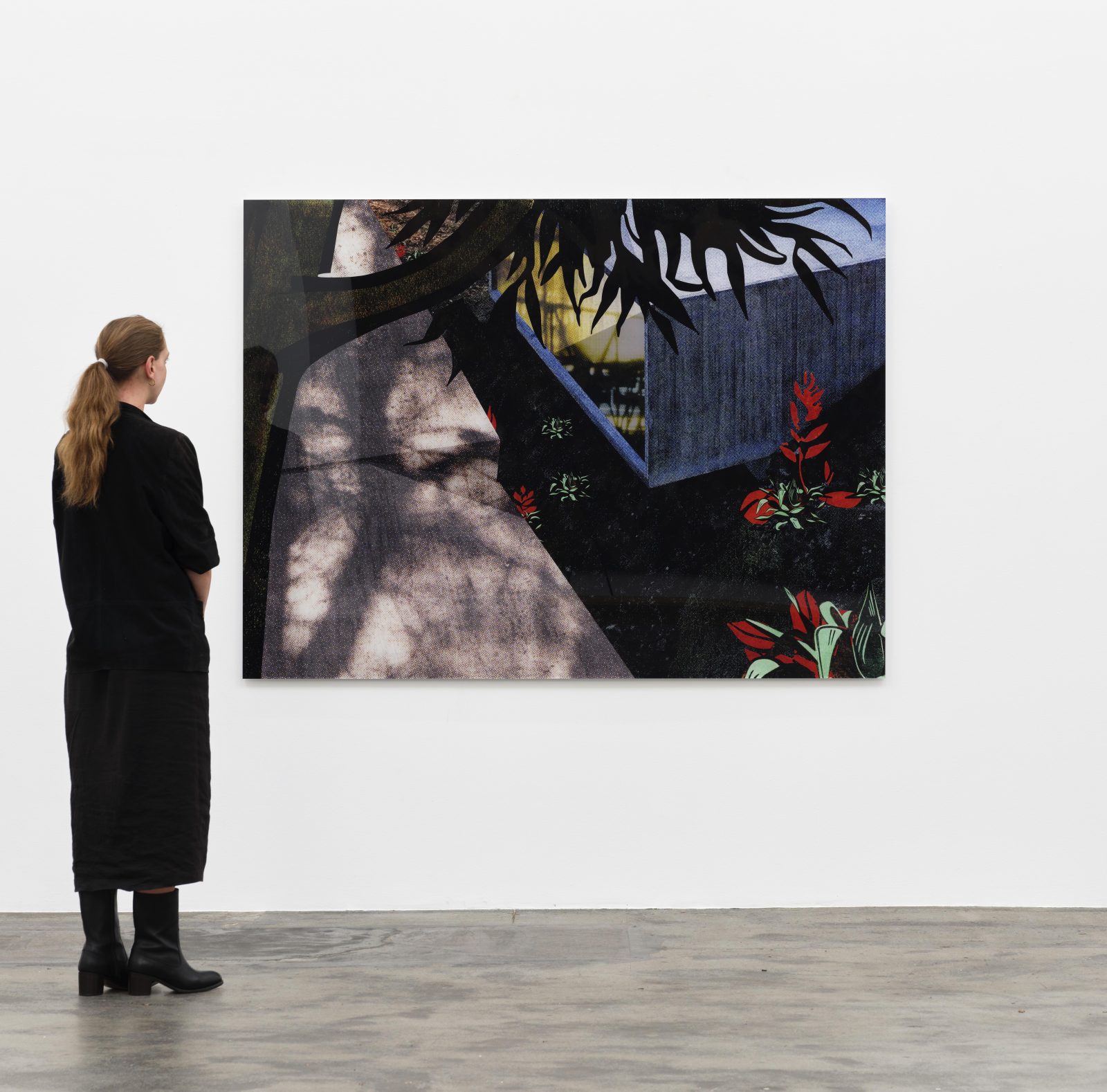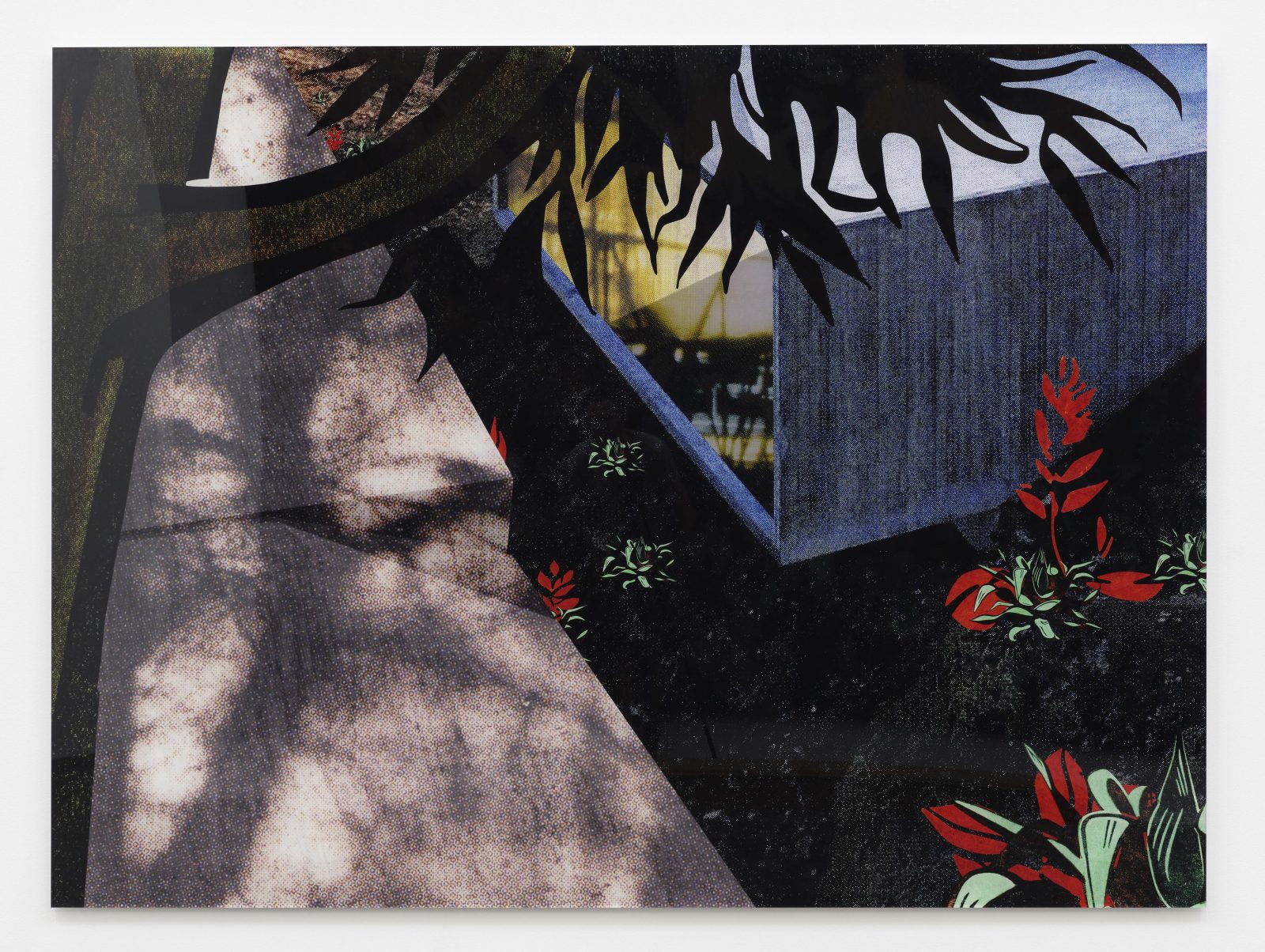 Jakob Kolding
Invasive Species (2022)
Laserchrome color print mounted on 4 mm aluminium with 8 mm plexiglass
149.5 x 200 cm
Edition of 1 (+1 AP)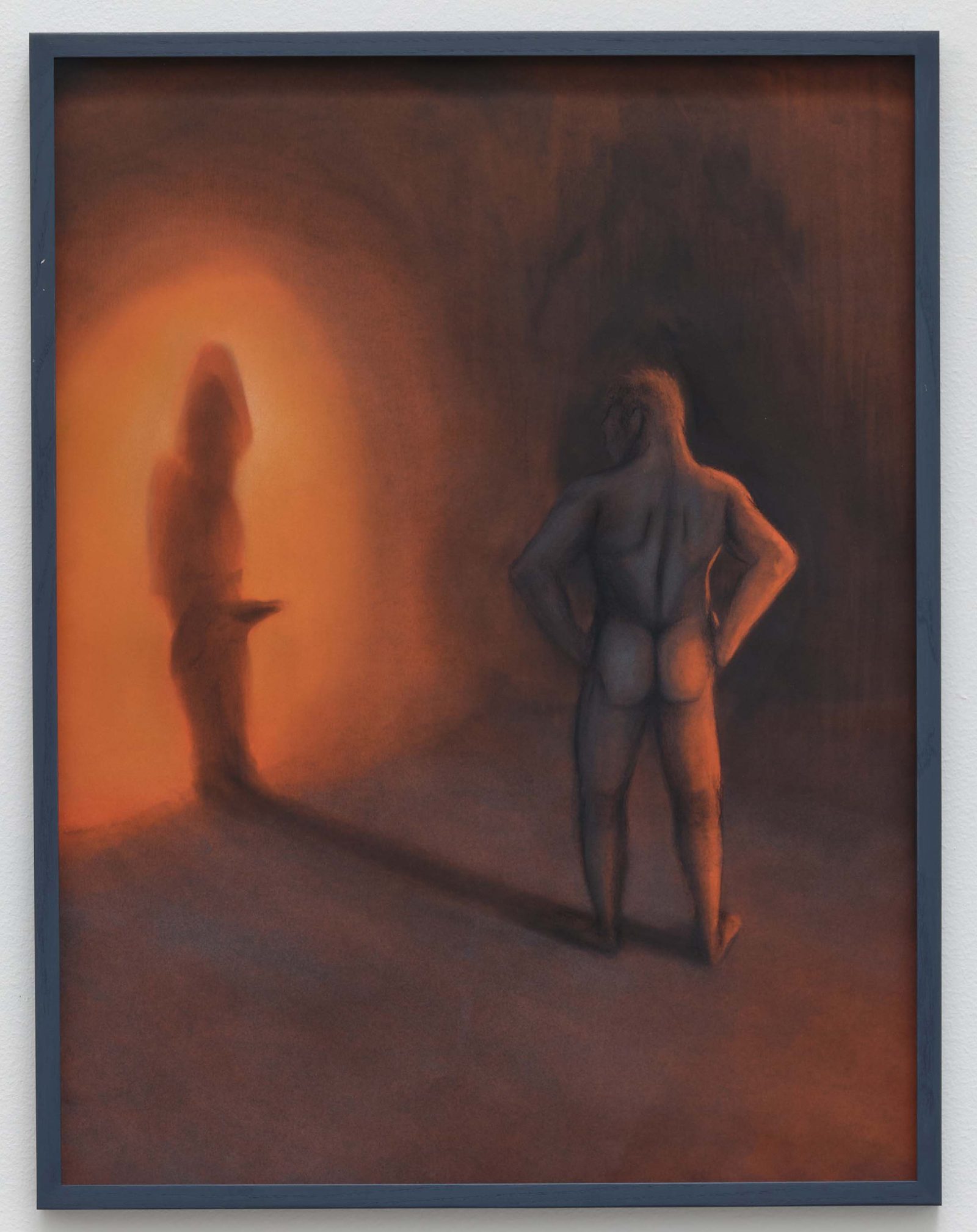 Rasmus Myrup
Homo Homo (Big Self-Awareness Energy) (2022)
Soft pastel and compressed charcoal on mi-teintes paper
67 x 52 x 2.5 cm, framed
Bringing together elements from our natural and social histories, Rasmus Myrup's rich practice puts forward parallel narratives of what once was and what continues to be. Dynamics of love, sex, family, relationships and power are brought into focus, extending through the worlds of flora, fauna, and people alike. With matter like the stone age, Nordic folklore and modern culture, Myrup's installations, sculptures and works on paper reintroduce us to a world which is subversively ours but can be overtly ours if we so choose.
This drive to bring other narratives to the forefront is echoed in Rasmus Myrup's technical prowess. Utilising both archaic practices and futuristic technique—including silver point drawings and eelgrass thatching among others—Myrup crates something which feels uniquely in the here and now. Rasmus Myrup takes on visual depictions of the history of painting in the continuation of his Homo Homo series, which explores the prehistory of homosexuality amongst hominins.
The motif of "invention of painting and drawing" came into vogue in the 17th century. Based in historic fact, these highly stylised paintings showed people admiring and exploring their shadows cast by a light source, as their hands trace each others' shadows on the wall, creating a visual narrative of early cave paintings and the people who made them. In these 17th century portrayals, the realities of cave life were wilfully ignored. The people and their surroundings are Neo-classical looking, almost exaggeratedly so, with little to no clothes on in very charged poses.
Challenging this art history trope, we return to the cave and its people in Rasmus Myrup's version. Focusing instead of the moments of discovery and themes of self-awareness and identity in this narrative, Myrup reminds us of the link between self-discovery and self-exploration, and the intrinsic role they play in our ability to depict ourselves. A hominin stands with his back to us, observing his own shadow thrown onto a cave wall. As he observes his body, its most intimate parts and its movement, he sees them echoed in the shadow—in this powerful moment, he understands that he is the shadow, and that what he is looking at is his own body.
Imagine the beauty and profound moment of knowing and clarity at being able to see your own image, your own body, your own sexual expression, for the first time—a coming out of sorts.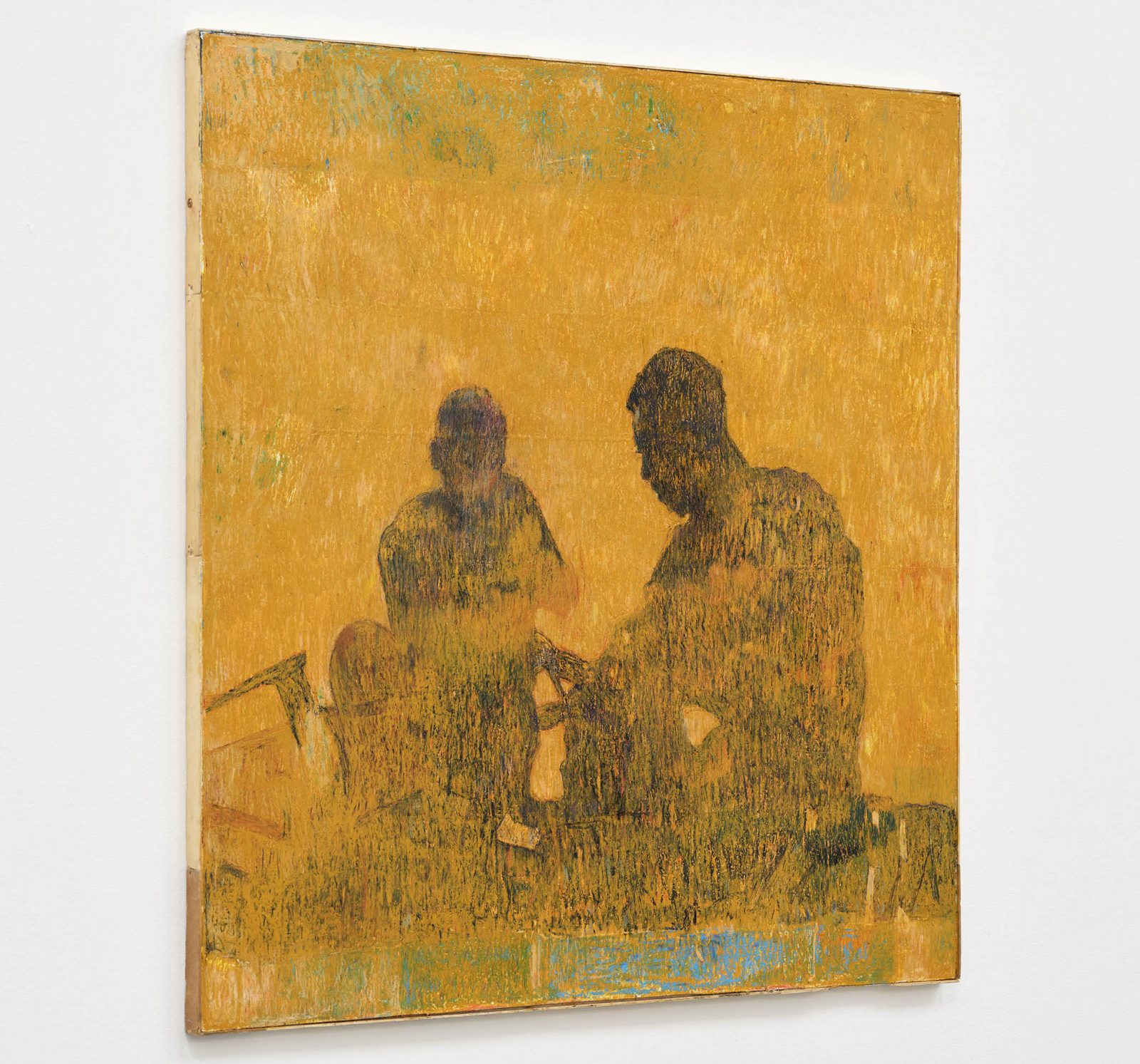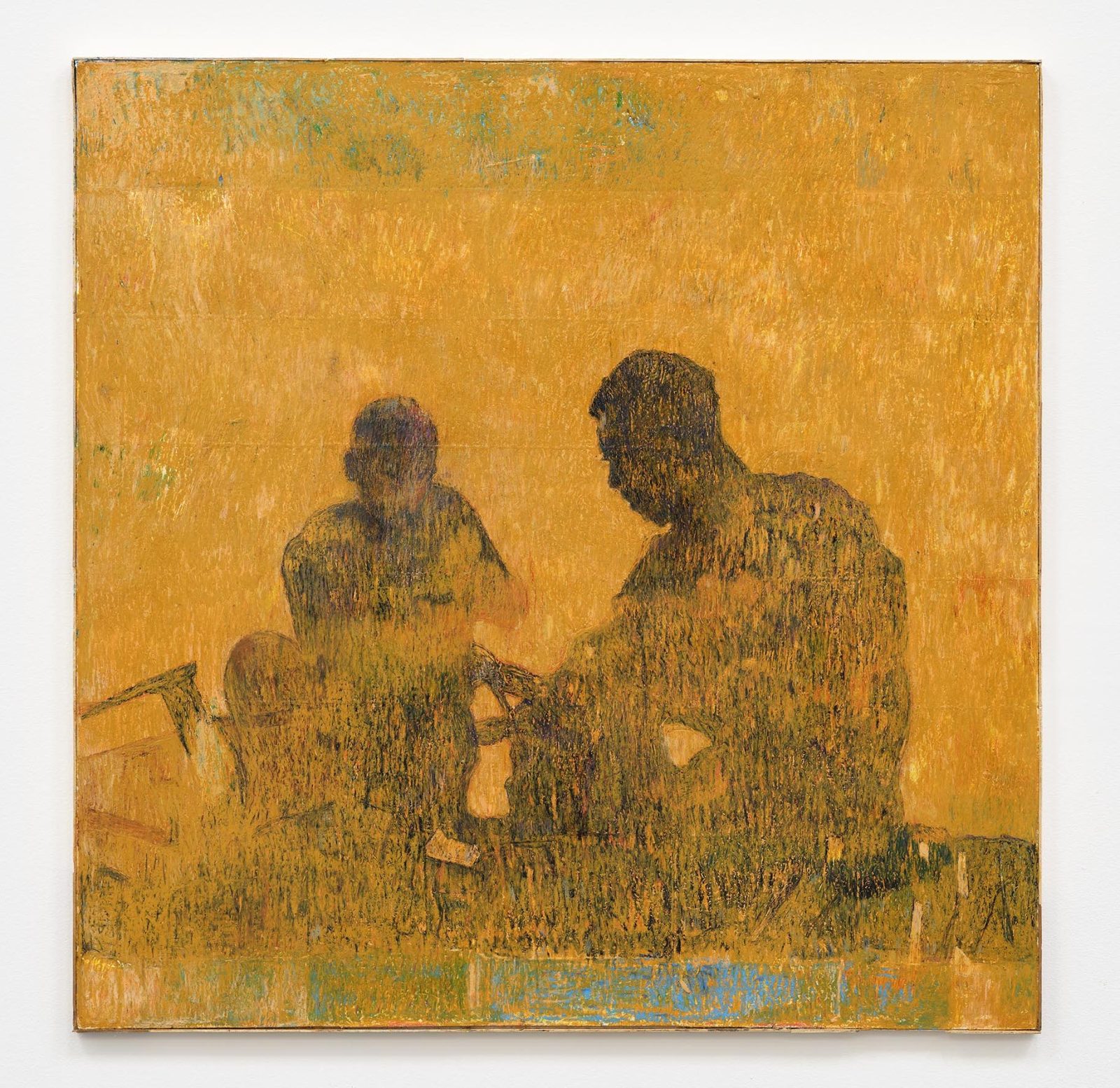 J.G. Arvidsson
Sunday (2022)
Mixed media
110 x 110 x 3 cm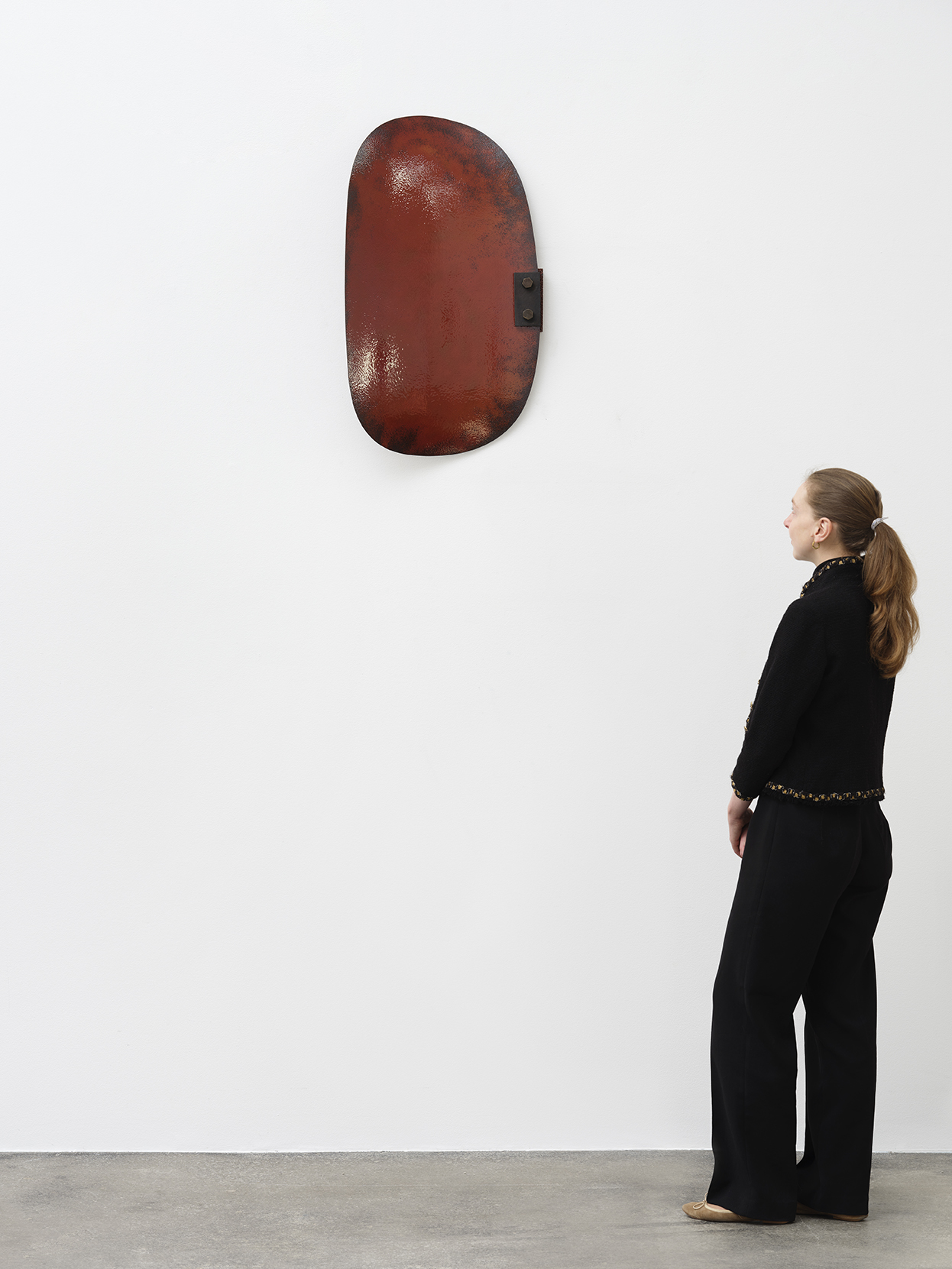 Marie Lund
Piles (2021)
Copper, glass enamel, bronze, rubber
87 x 51 x 11 cm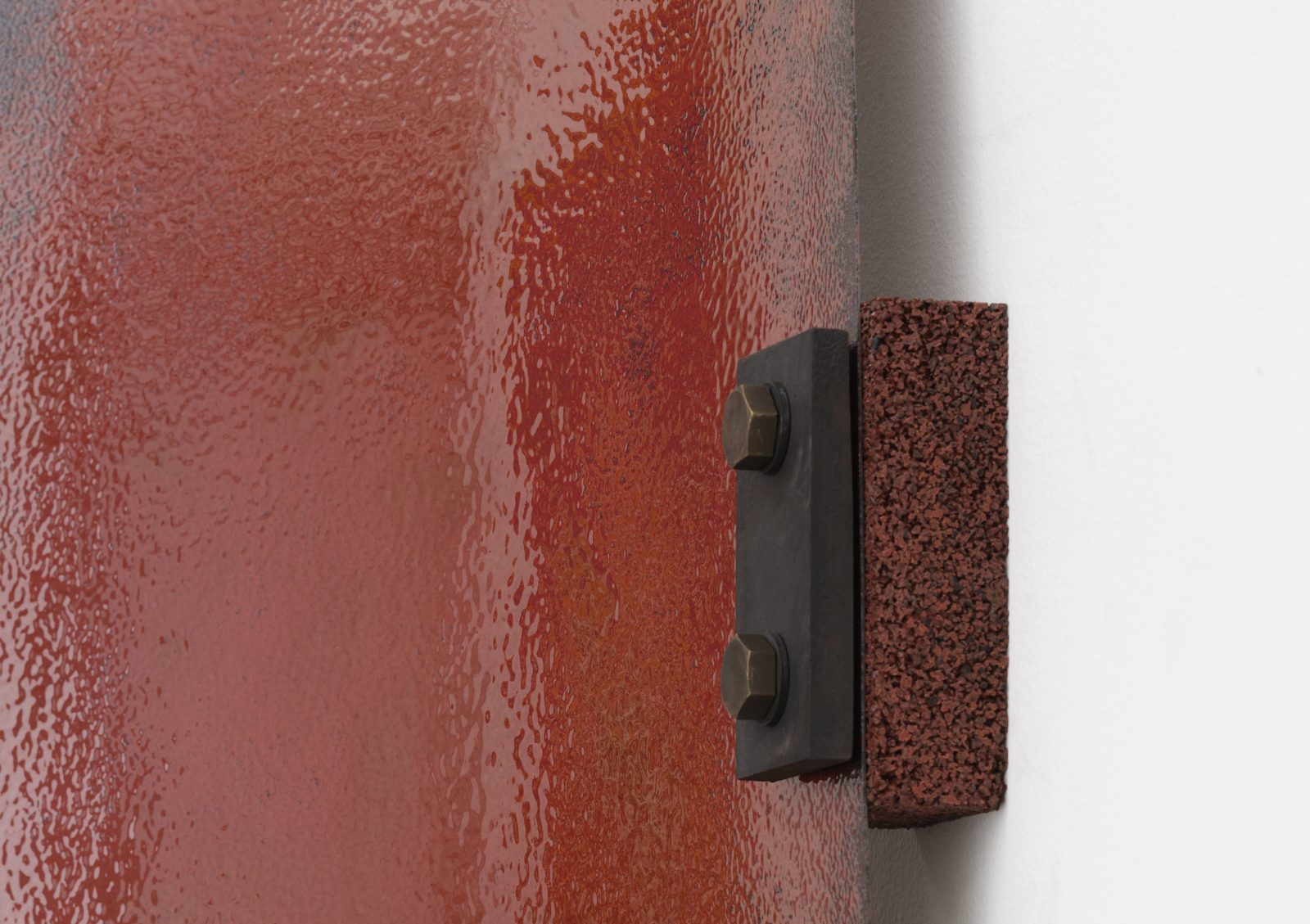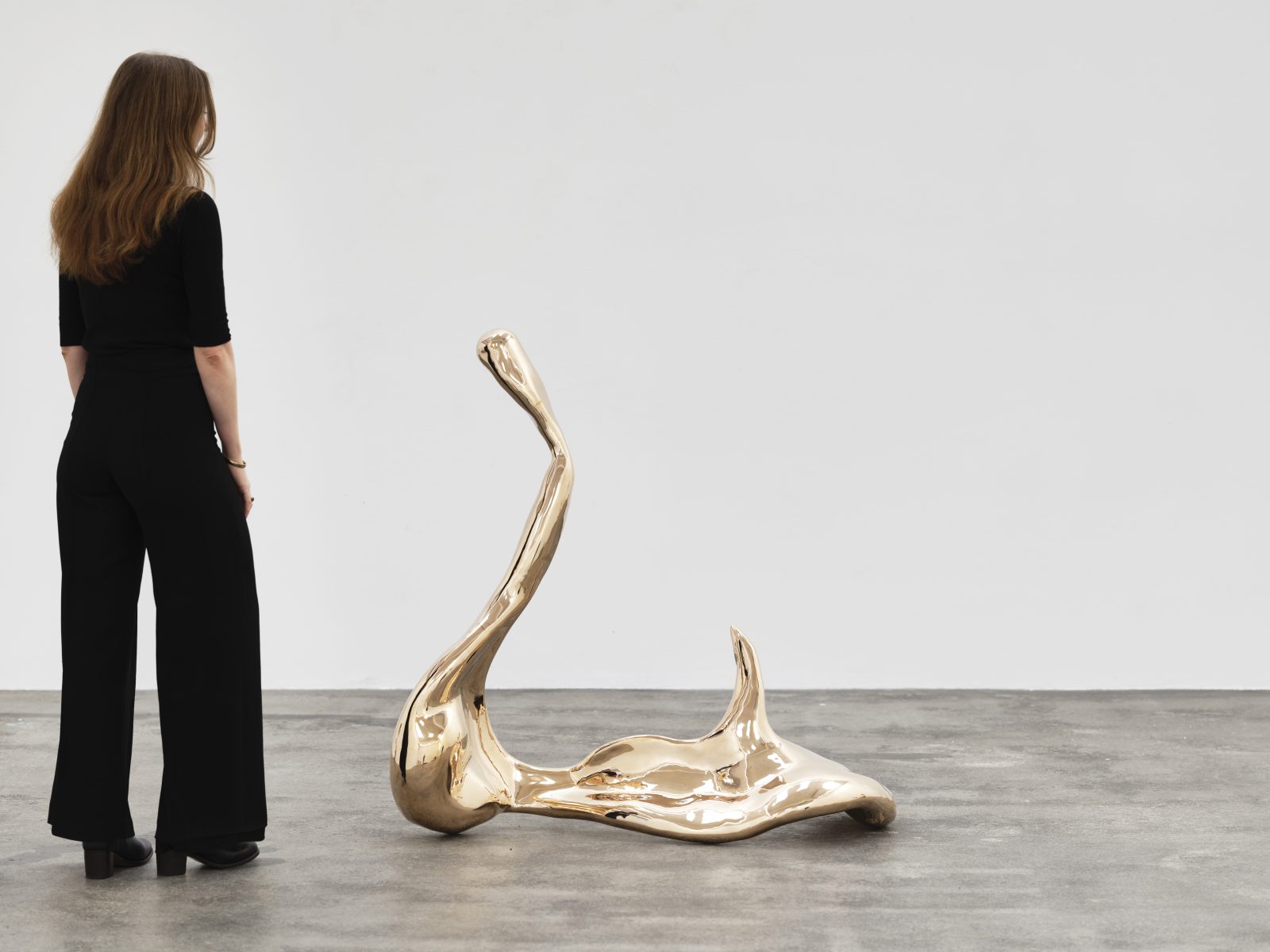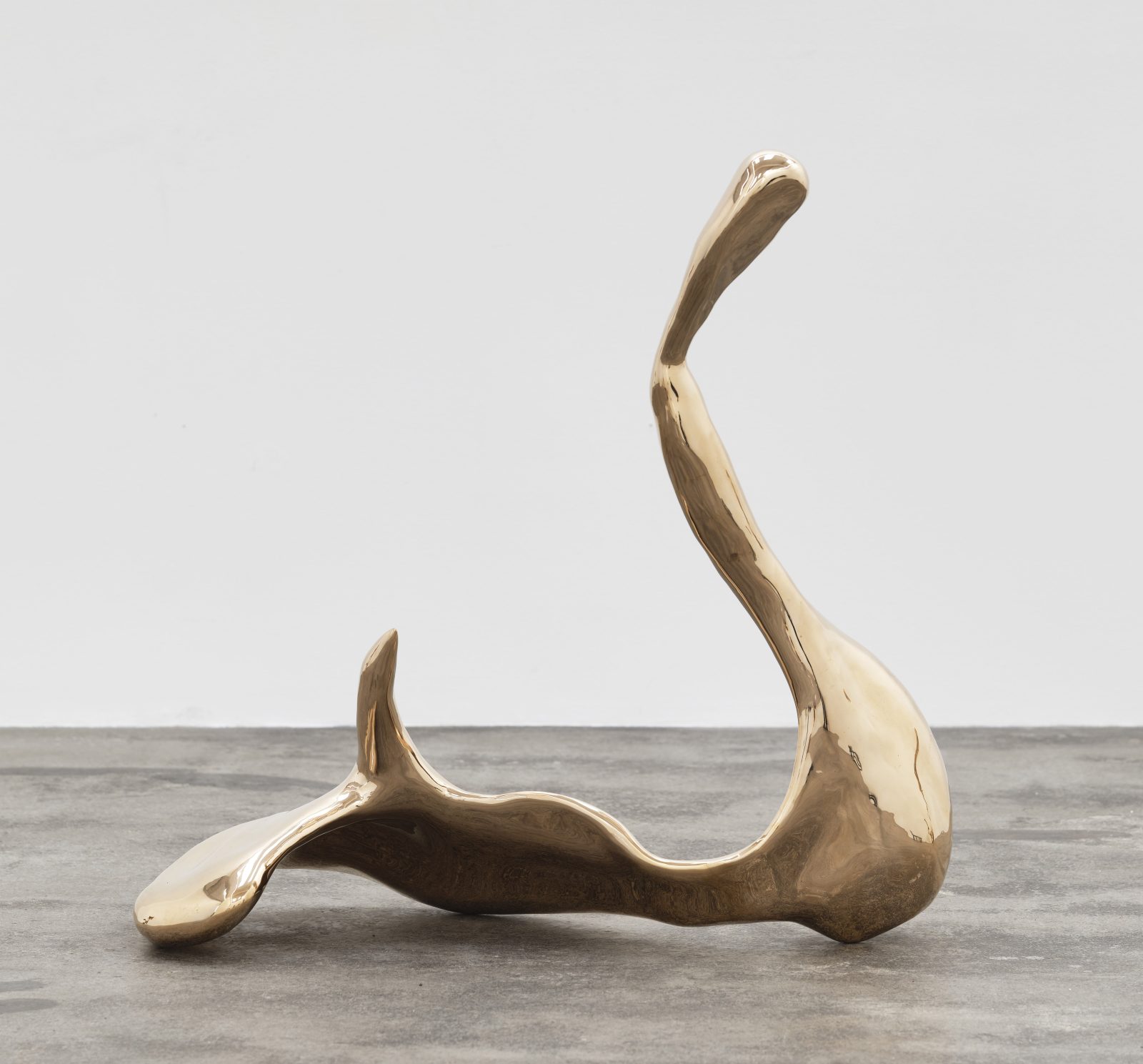 A Kassen
Bronze Pour LIX (2022)
Bronze
118 x 122 x 54 cm
Unique
Jeppe Hein bases much of his practice on the relationships that exist between our internal consciousness and more physical elements. Using minimal yet elegant materials that often reflect our own image, as well as forms that playfully encourage us to move our bodies and to change positions, Jeppe Hein creates an interactive and constantly changing dialogue between the spectator, the work, and the exhibition space that surrounds it. His sculptures, site-specific installations, watercolours and public works create environments in which we are encouraged to imagine new possibilities. In so doing, he challenges us to re-think the ways in which our mind and our bodies are connected, and to reflect on how we navigate through the metaphysical and physical worlds.
Creating a playful yet subtle take on the street lights we are all accustomed to, Jeppe Hein's Modified Street Light series consists of elongated, tilting, winding, rapidly rising or falling poles with wide arches, sharp bends or small loops, creating inviting and interactive forms. Moving beyond the assumed function of providing light, the works' modified forms open up a dialogue through which the work's environment and those who use and inhabit this environment become an integral part of the work.
By interacting with these works, we are encouraged to reevaluate themes of functionality and purposes, as the works' playfulness gives the idea of a "guiding light" another more metaphorical interpretation. As we shift our bodies to appreciate the works' unexpected shapes, we are given the space to shift our consciousness and emotional landscape.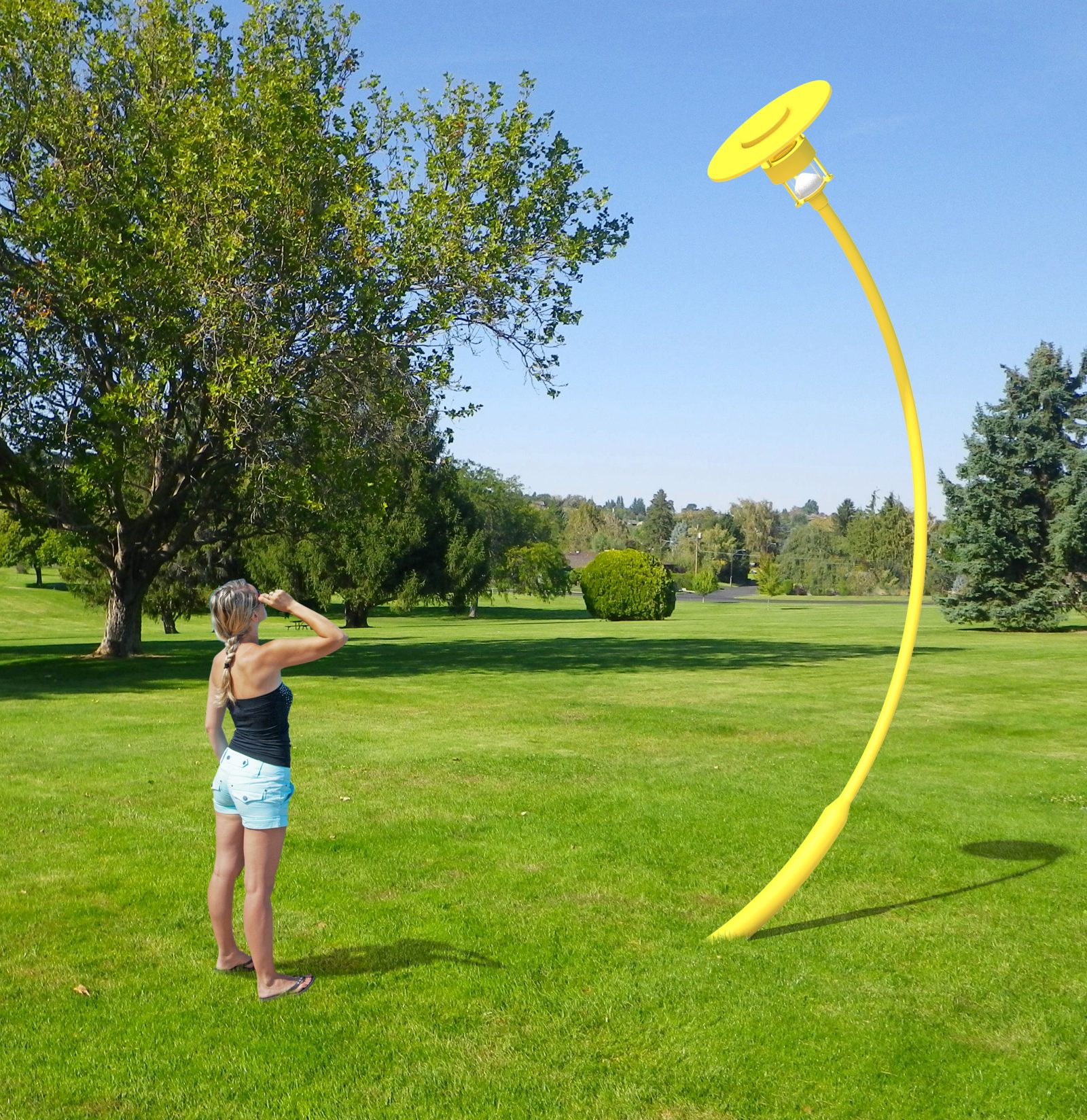 Jeppe Hein
Modified Street Light #04 (2021)
High grade steel, powder-coated lamp head, LED
398 x 125 x 54 cm
Edition of 3 (+2 AP)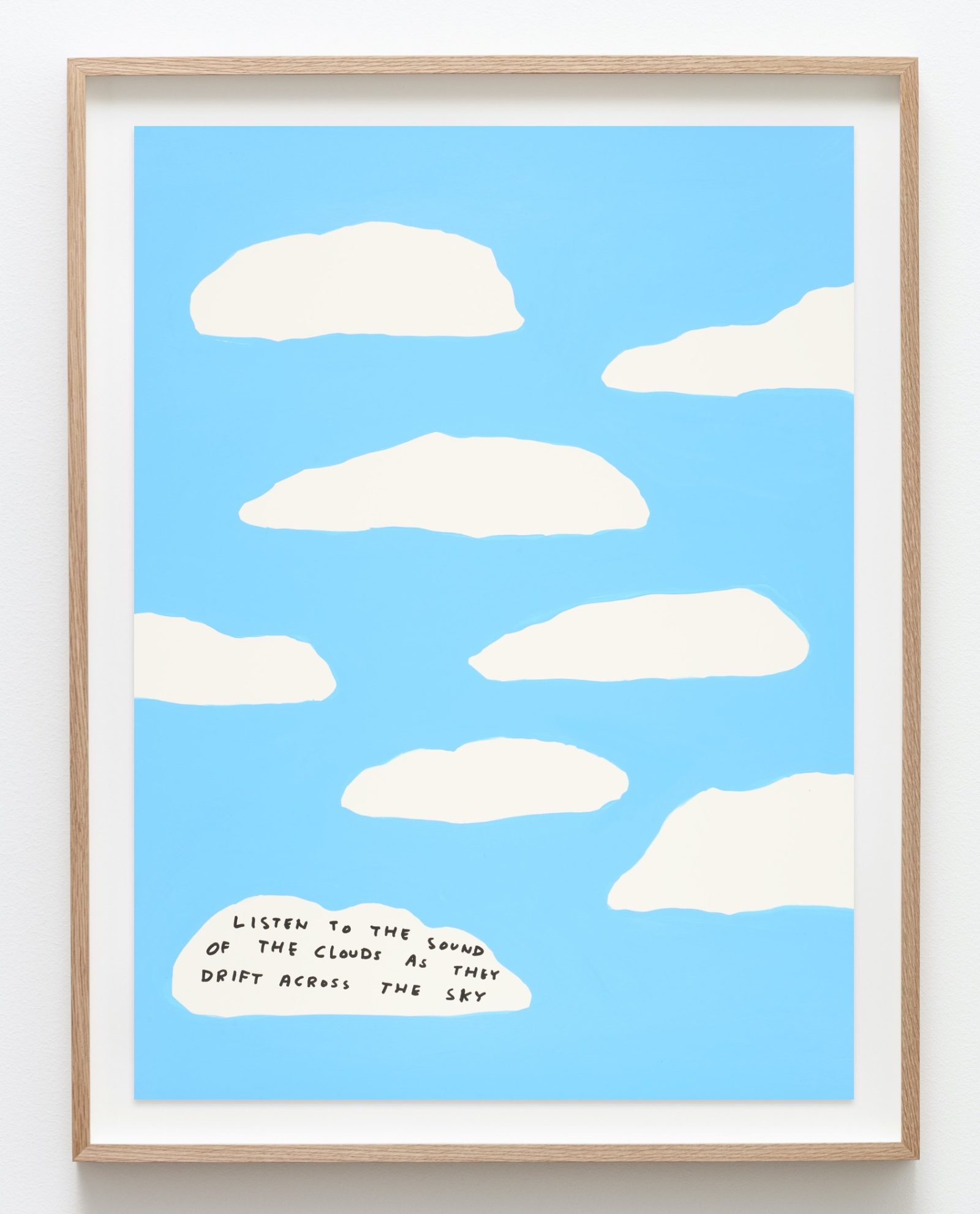 David Shrigley
Untitled (Listen to the sound) (2022)
Acrylic on paper
75 x 56 cm
88.5 x 68 x 5 cm, framed
Unique