Kinga Bartis | Bending Light
Kinga Bartis' approach to painting lies outside the boundaries of the classic school of painting. Eschewing labels, Bartis envisions painting as a means of breaking free from the habitual relationship of defining and redefining of our existence, looking towards a more multidisciplinary and open approach. Repeating imagery of bodies, figures, nature and landscapes combine to reflect the realties of a shifting world. Often blending one into the other, the resulting ambiguity provides a backdrop for elements to ebb and flow, almost moving subtly on the canvas, revealing themselves organically. Reoccurring themes of sexuality, power structures, the body and self-perception can be felt through these motions as they pulsate towards us. Their presence does not suggest a direction that Bartis' wishes us to go in, but rather a mood or a feeling, a platform through which discussions are encouraged.
Kinga Bartis (b. 1984, Transylvania) lives and works in Copenhagen. Graduating with an MFA from the Royal Danish Academy of Fine Arts in 2018. Bartis opened her first solo exhibition with the gallery in August 2021.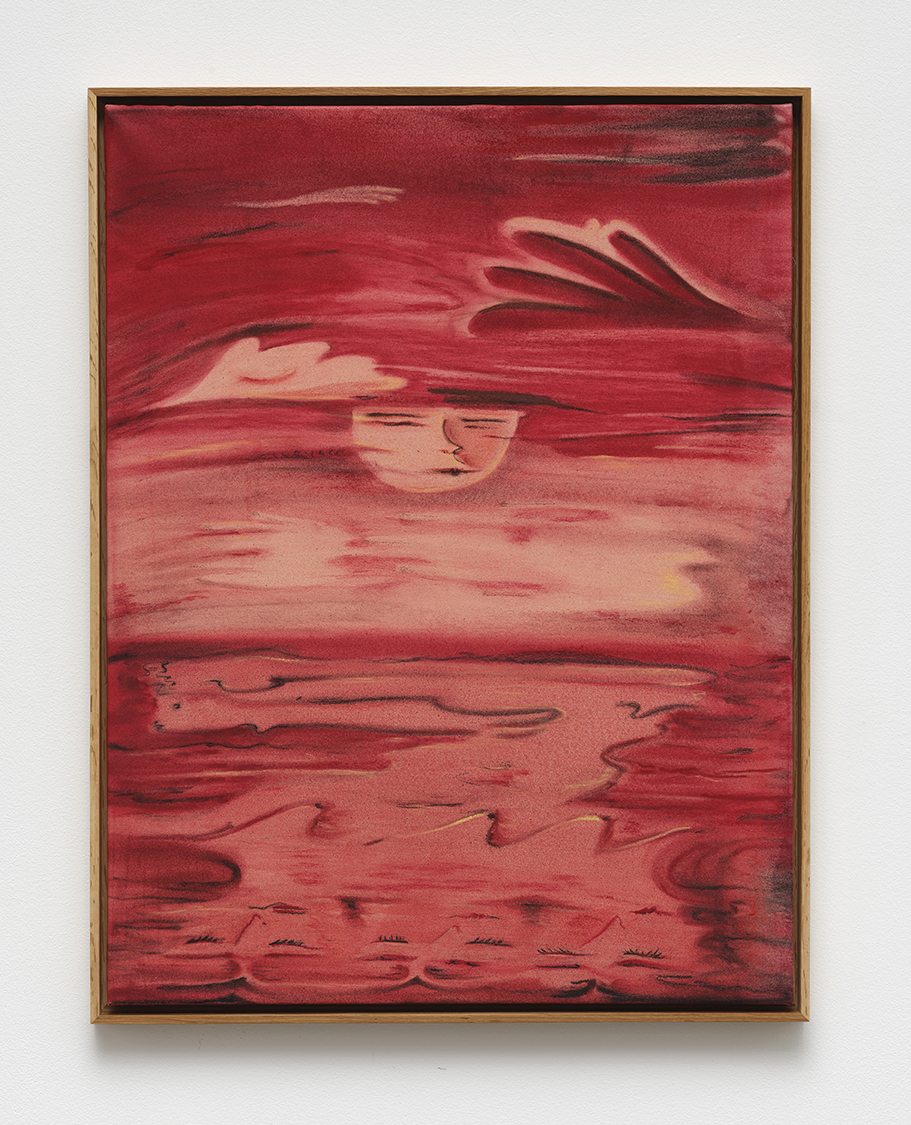 Kinga Bartis
Bending Light (2021)
Mixed media on canvas
84 x 71 cm | 33 x 28 in
Unique
EUR 7.150,- excl. VAT
EUR 7.500,- incl. VAT