Enter | Art Fair
August 27 - 30 | 2020
Galleri Nicolai Wallner is pleased to present a curated selection of works by A Kassen, Alexander Tovborg,
Cornelia Baltes, David Shrigley, E.B. Itso, Elmgreen & Dragset, Jakob Kolding, Jeppe Hein, Jose Dávila, Julie Lænkholm and Poul Gernes. This group of diverse artists and works are joined in their common interest in narratives and interwoven stories.
Jose Dávila
The Right to Be Forgotten, The Right to Be Remembered (2016)
Stainless steel metal frames and epoxy pain
220 x 426 x 215 cm
86.7 x 128.3 x 84.7 in
Unique
USD 70.000,- excl. VAT
USD 73.500,- incl. VAT
With some works, the balance between figurative and abstract is at the forefront, as with Cornelia Baltes' rich world of painting, A Kassen's biomorphic bronze sculpture and Jose Dávila's large scale sculpture in the centre of the booth which feels as if someone has drawn a doodle within the space. Both playful and full of tension, the works bring us in and ask us to explore.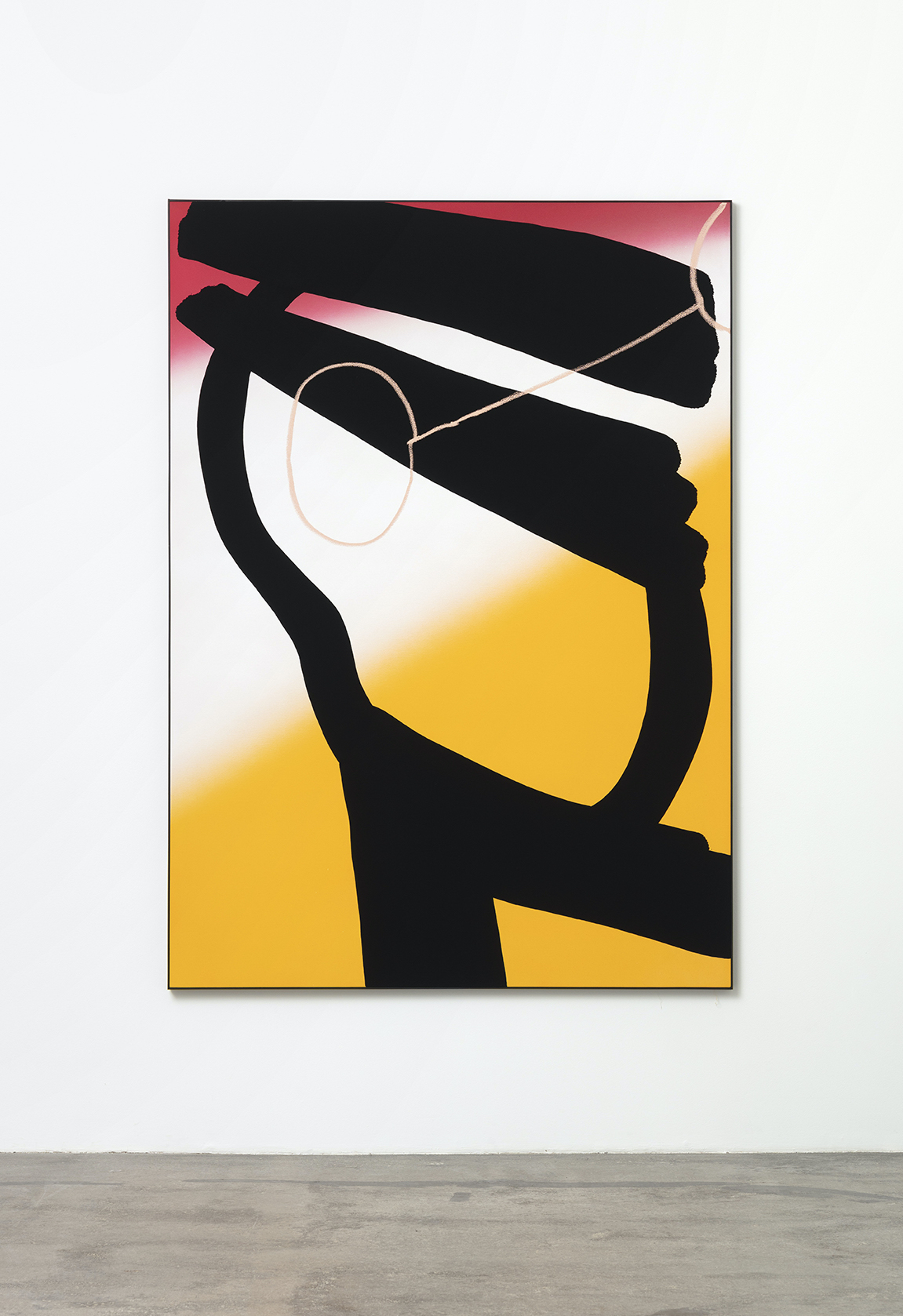 Cornelia Baltes
Remu (2019)
Acrylic and oil bar on canvas
210 x 150 cm
82.7 x 59 in
EUR 17.150,- excl. VAT
EUR 18.000,- incl. VAT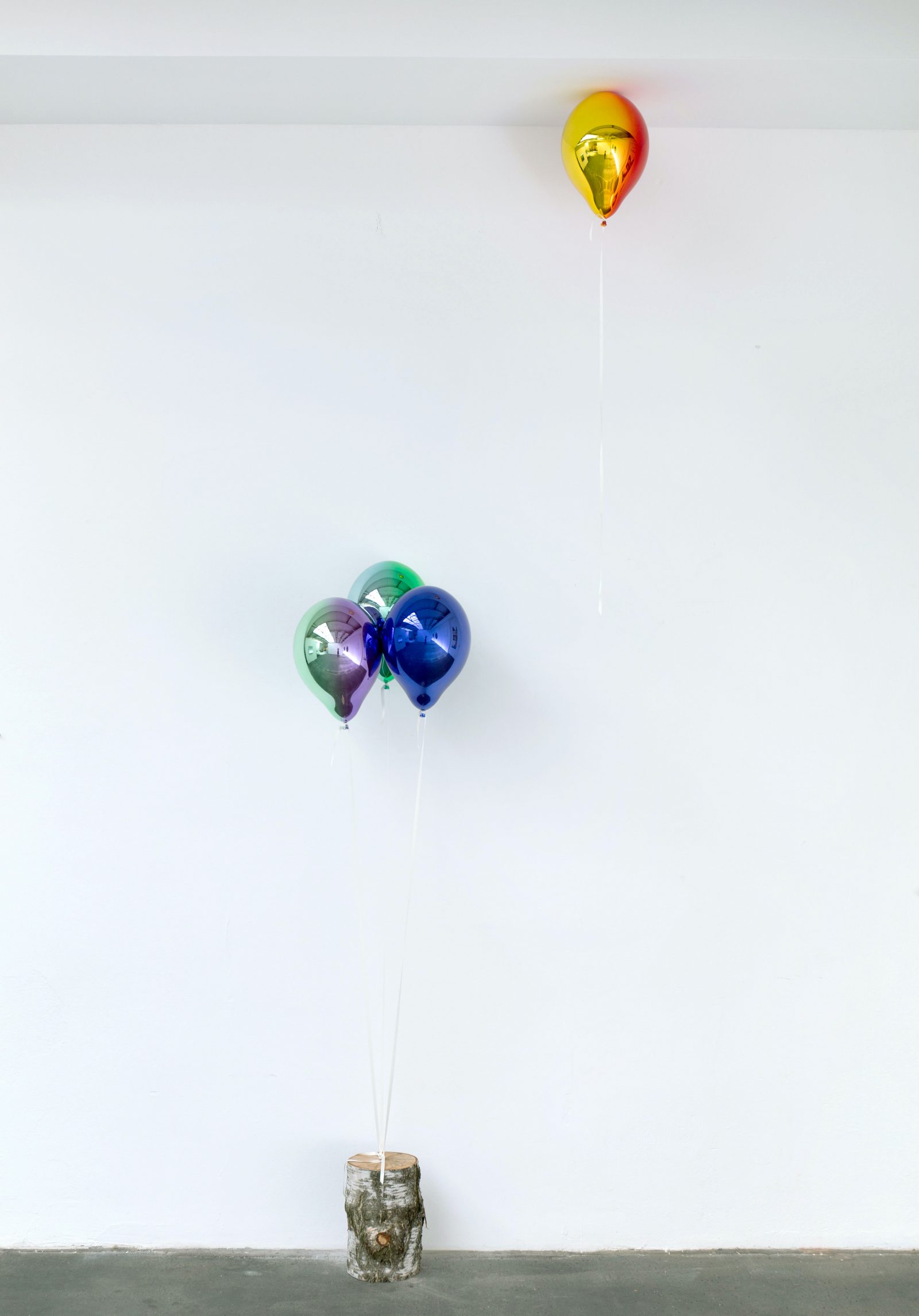 Jeppe Hein
Thoughts … #10 (2019)
Glass fibre reinforced plastic, chrome lacquer (light green and medium purple, light blue and medium green, dark blue and dark violet, medium yellow and dark red), magnet, string, birch stem
40 x 26 x 26 cm each
15.7 x 10.2 x 10.2 in each
Unique
EUR 65.000,- excl. VAT
EUR 68.250,- incl. VAT
Jeppe Hein's installations can be found worldwide. Most recently, Hein has unveiled a permanent project in LaGuardia airport. Both interactive and playful, the installation which includes balloon sculptures creates a unique atmosphere in which we are encouraged to think out of the box, and to take a moment to imagine what might be possible.
For more information on individual balloon works, please contact the gallery.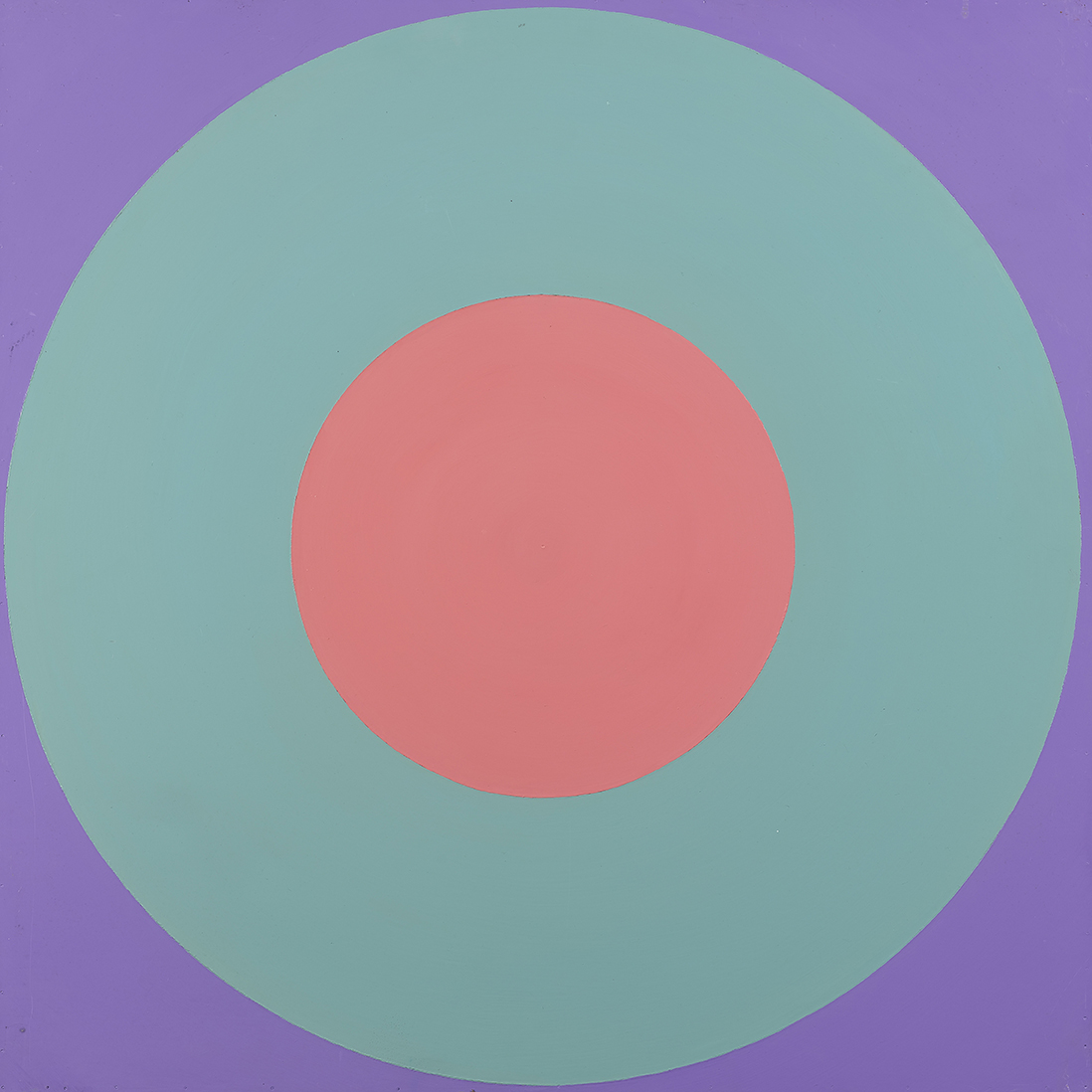 Poul Gernes
Untitled (Target painting) (1966)
Enamel paint on masonite
91 x 91 x 2.5 cm
EUR 21.500,- excl. VAT
EUR 22.500,- incl. VAT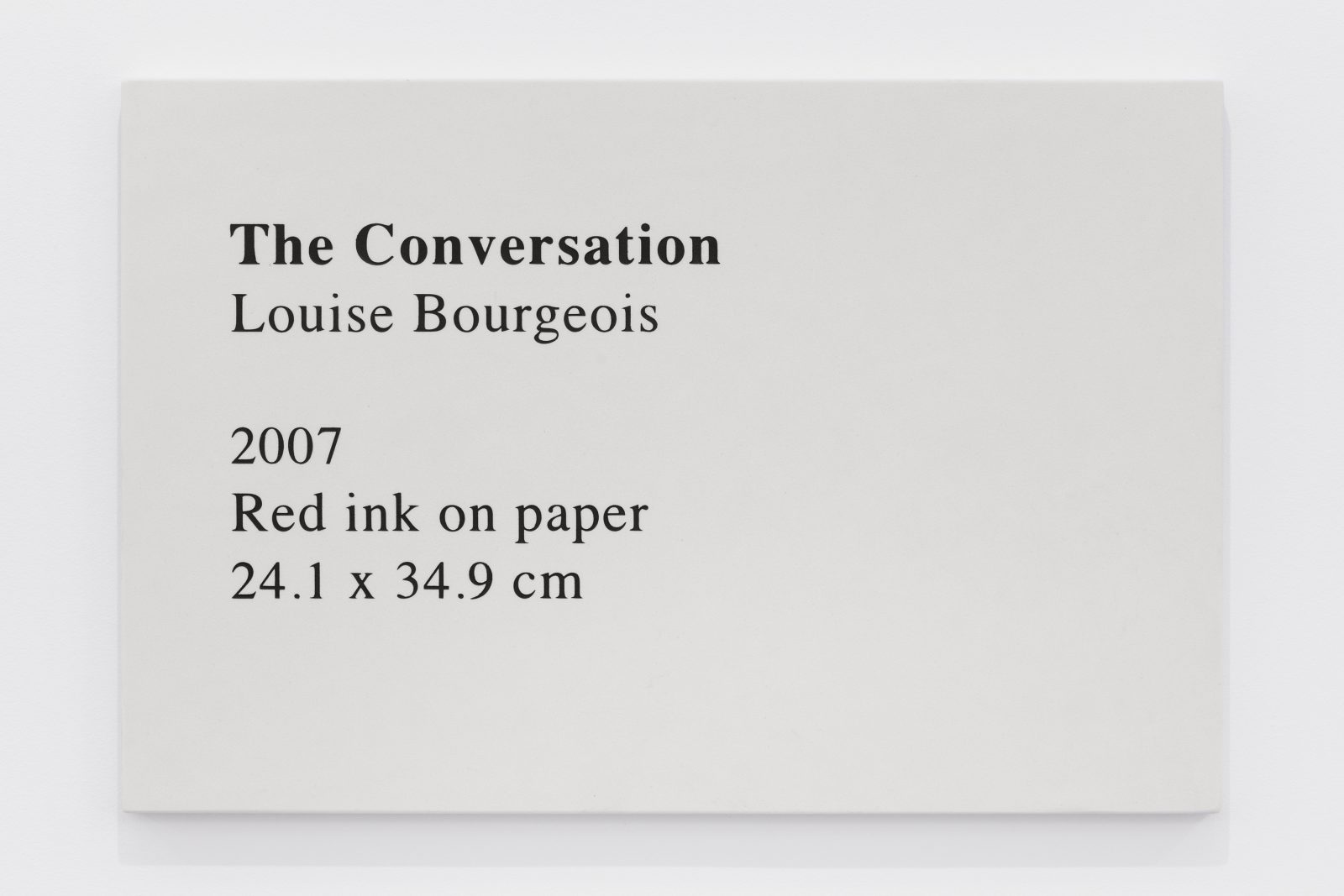 With others, direct elements of art history add additional layers and moment of discovery. Elmgreen & Dragset's poetically title Self-Portrait series recreates caption labels for iconic works of art that have influenced them throughout their career, Jose Dávila takes on the technique of Roy Lichtenstein and Jakob Kolding's collages incorporate elements from Vilhelm Hammershøi among others. This can also be seen in more subtle ways, as with Jeppe Hein's nod at the rich history of neon and text-based works, as well as Alexander Tovborg's paintings which contain references to generations of painters that have come before him.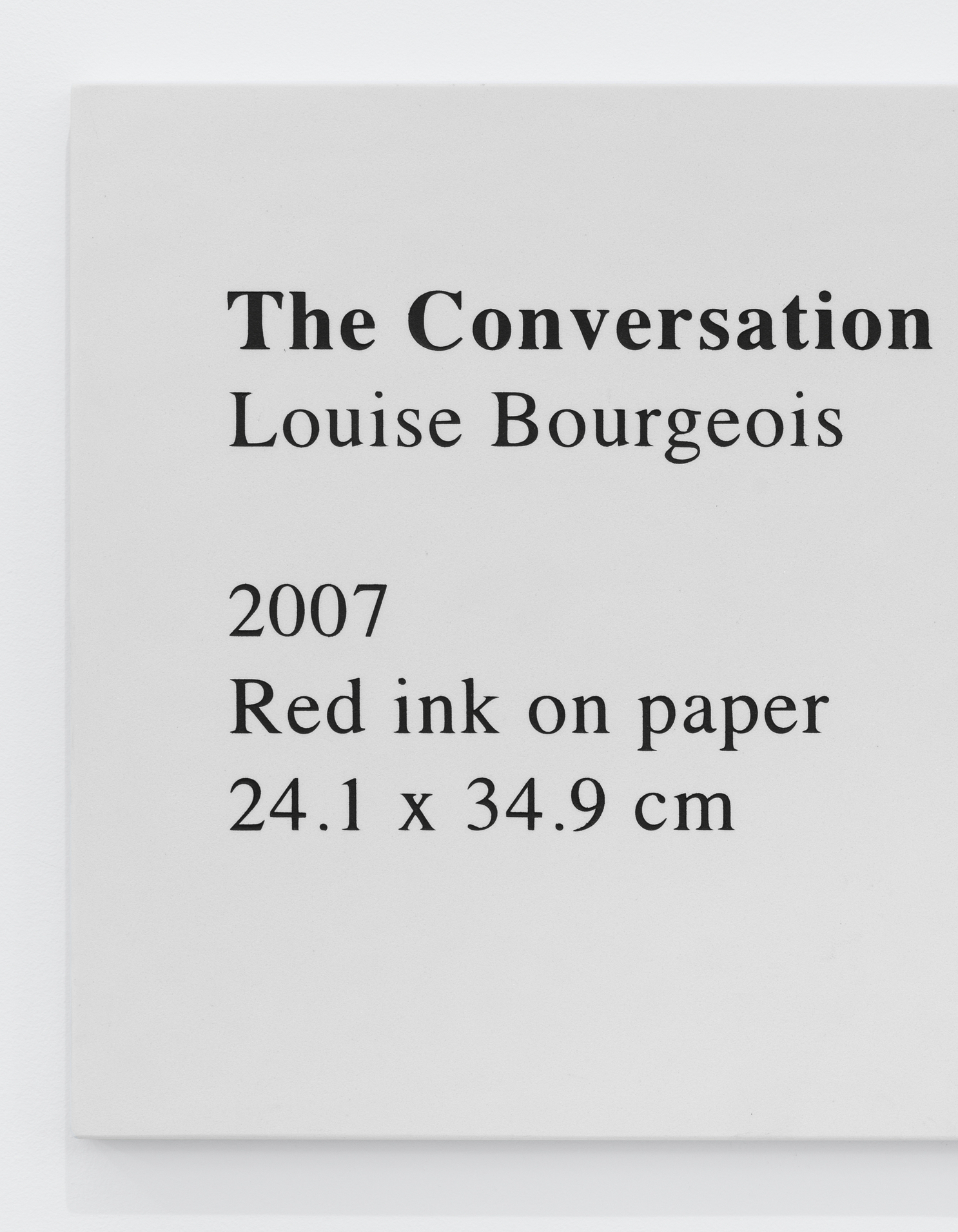 Elmgreen & Dragset
Self-Portrait, No. 49 (2018)
Engraved marble
50 x 75 cm
Unique
EUR 36.750,- excl. VAT
EUR 36.750,- incl. VAT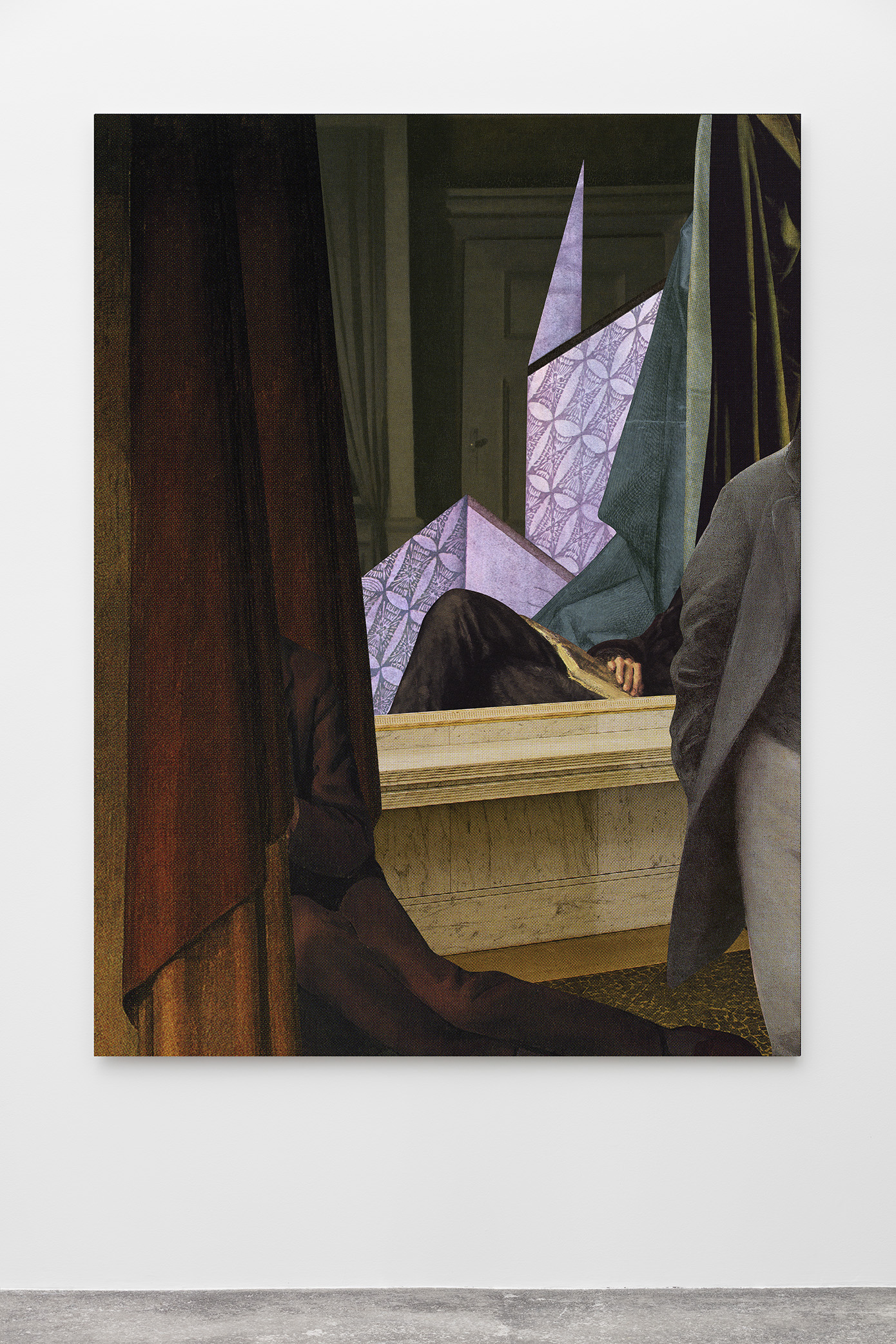 Jakob Kolding
Interiors (2017)
Laserchrome color print mounted on 4 mm aluminium with 8 mm plexiglass
200 x 149.5 cm
Edition of 1 (+1 AP)
EUR 14.300,- excl. VAT
EUR 15.000,- incl. VAT
Jakob Kolding's works include works on paper, sculpture, installation and digital works, however they begin with classic collage techniques of cut and paste. The library of references and imagery used by Kolding feels almost endless.
To learn more about Jakob Kolding's works, please contact the gallery.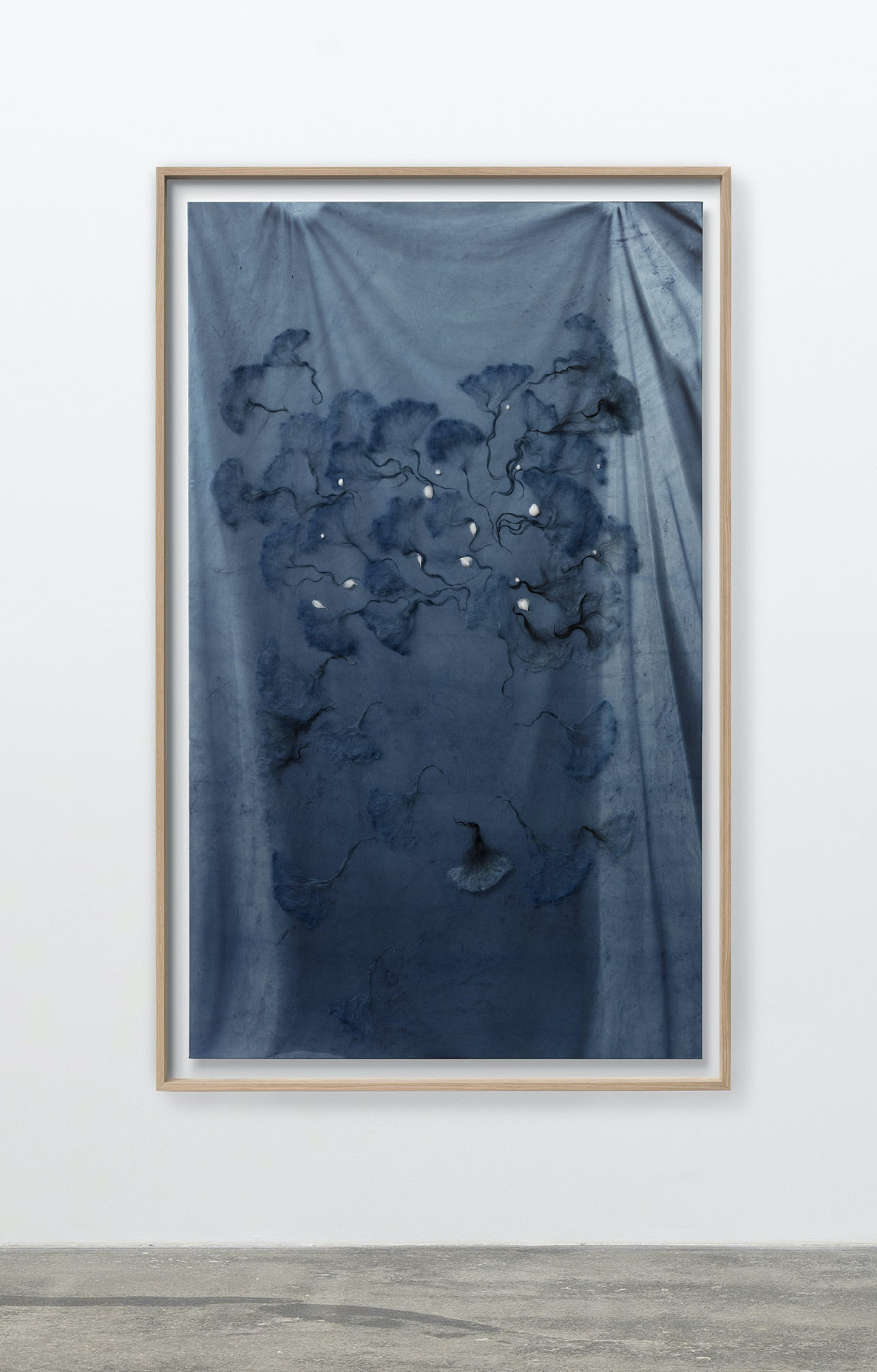 Julie Lænkholm
Untitled (5) (2020)
Cotton, wool and yamato dye on silk
200 x 120 cm
Unique
EUR 16.700,- excl. VAT
EUR 17.500,- incl. VAT
Finally, the works of Julie Lænkholm, E.B. Itso, David Shrigley and Poul Gernes—each in their own way—all play with the idea of a shared knowledge, a belief in an openness inherent in art, and an exploration of our everyday lives and human behaviour. For Poul Gernes, this was through his insistence that art was for everyone and should be integrated in the world, for Julie Lænkholm, this comes through her activation of female-driven ideas and practices which have been forgotten or ignored.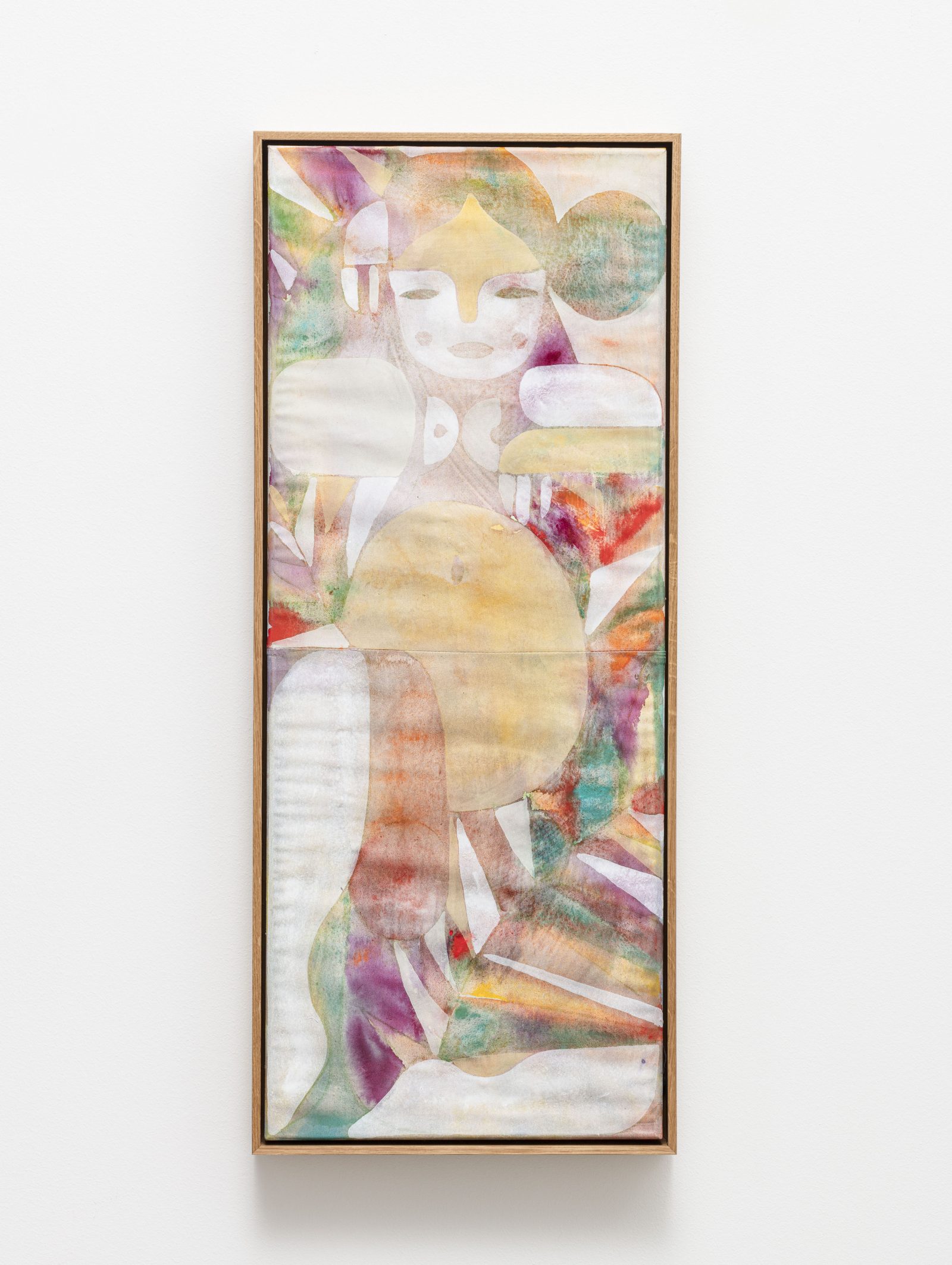 Alexander Tovborg
cæcilie trier gravid (IV) (2020)
Acrylic on bed linen
100 x 40 cm
39.3 x 15.8 in
EUR 10.500,- excl. VAT
EUR 11.000,- incl. VAT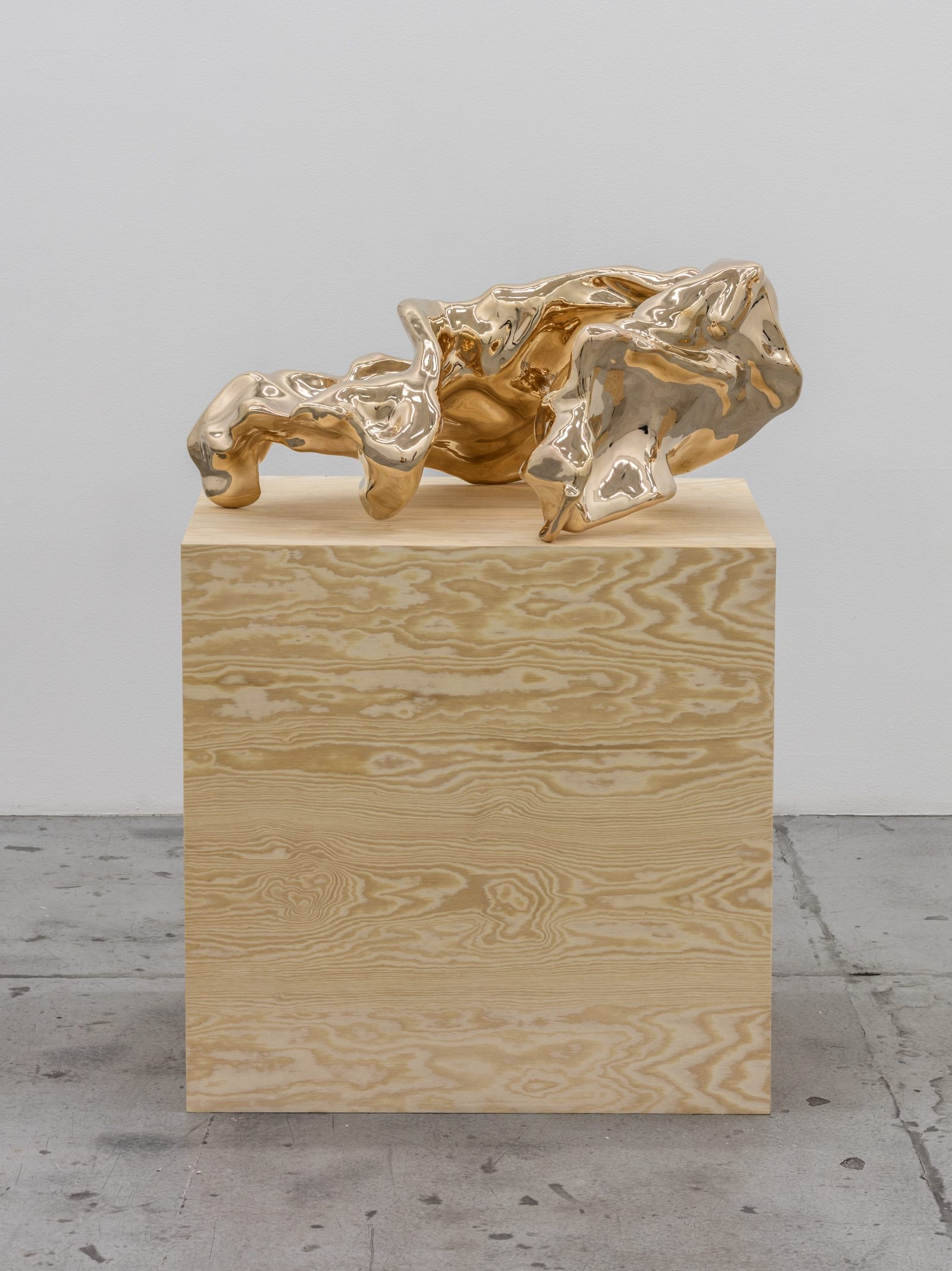 A Kassen
Bronze Pour XXV (2016)
Bronze
34 x 87 x 52 cm
Unique
EUR 23.800,- excl. VAT
EUR 25.000,- incl. VAT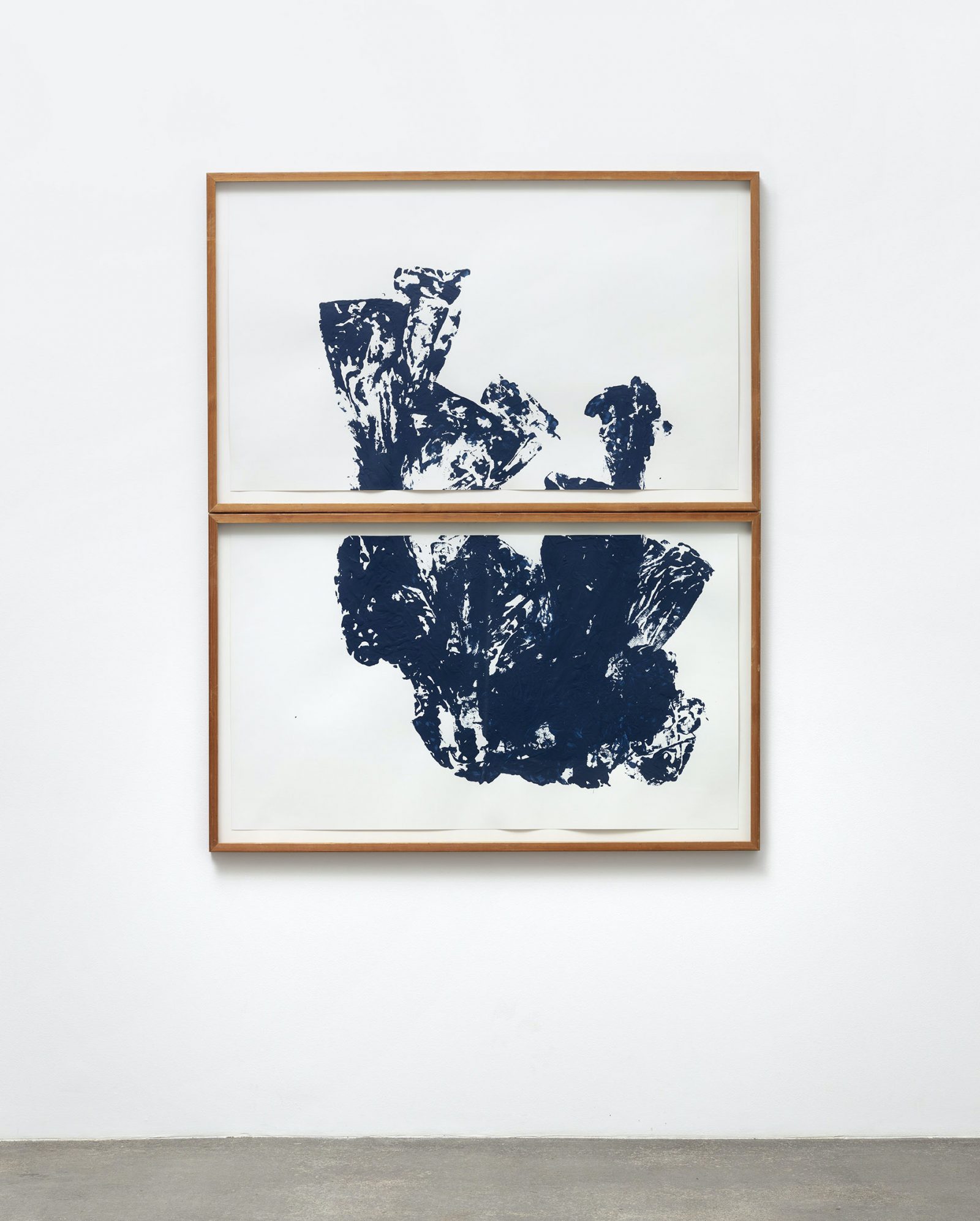 E.B. Itso
Sheddings (9) (2015)
Acrylic on paper, scavenged wood
160 x 130 cm
63 x 51.2 in
Unique
EUR 9.520,- excl. VAT
EUR 10.000,- incl. VAT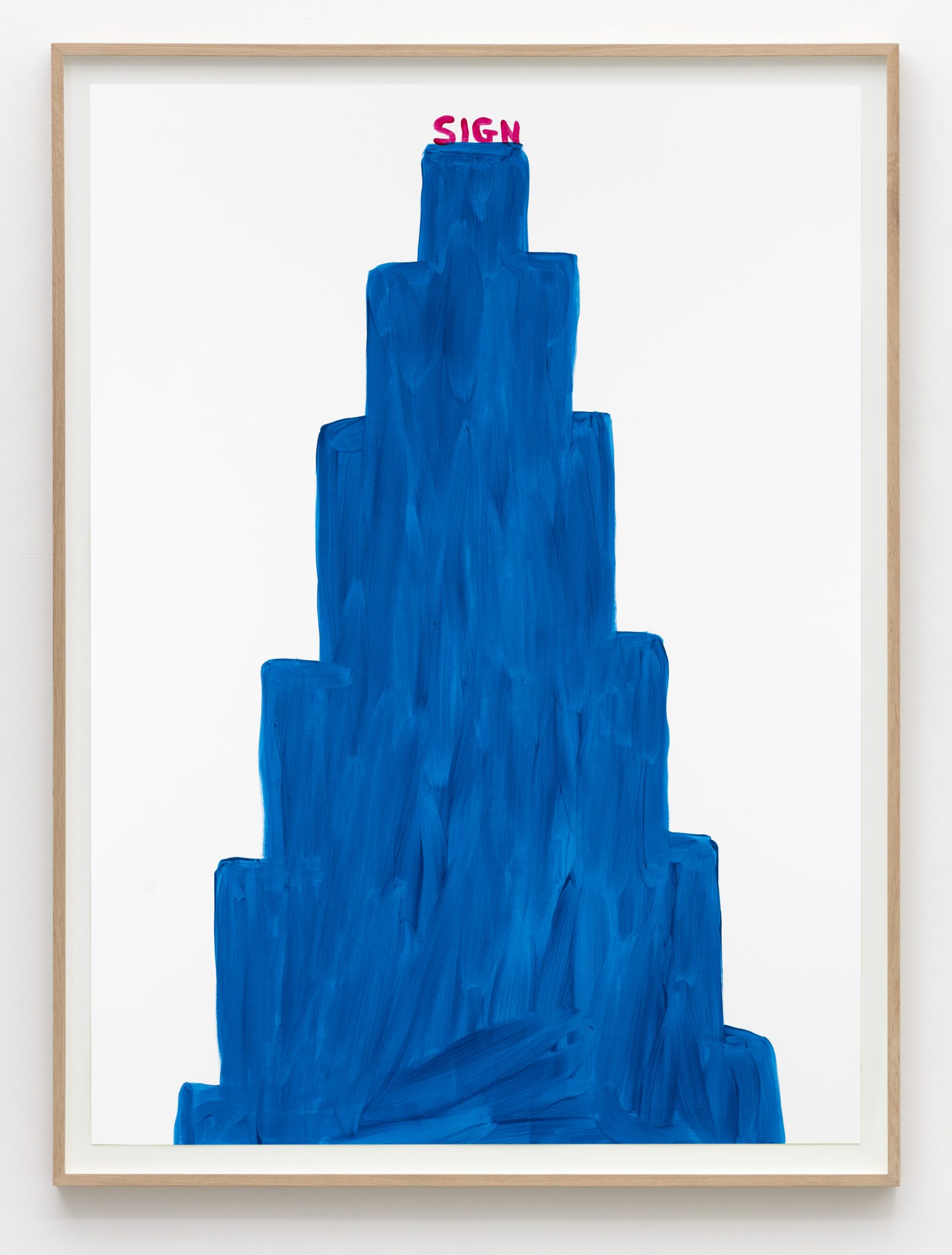 David Shrigley
Untitled (Sign blue) (2015)
Acrylic on paper
127.5 x 92.6 cm | 50.2 x 36.5 in
137 x 101.5 x 5 cm | 54 x 40 x 2 in framed
EUR 11.400,- excl. VAT
EUR 12.000,- incl. VAT
In June 2020, David Shrigley opened a large solo exhibition "Please Don't Touch the Worms" at Copenhagen Contemporary. In familiar Shrigley fashion, twenty pink earth worms, scaled to abnormal size inflate and de-inflate, transforming the space. The show will be on view through 30.12.20.
Prices available upon request.