hvem er dit sværd
August 24 - October 20 2018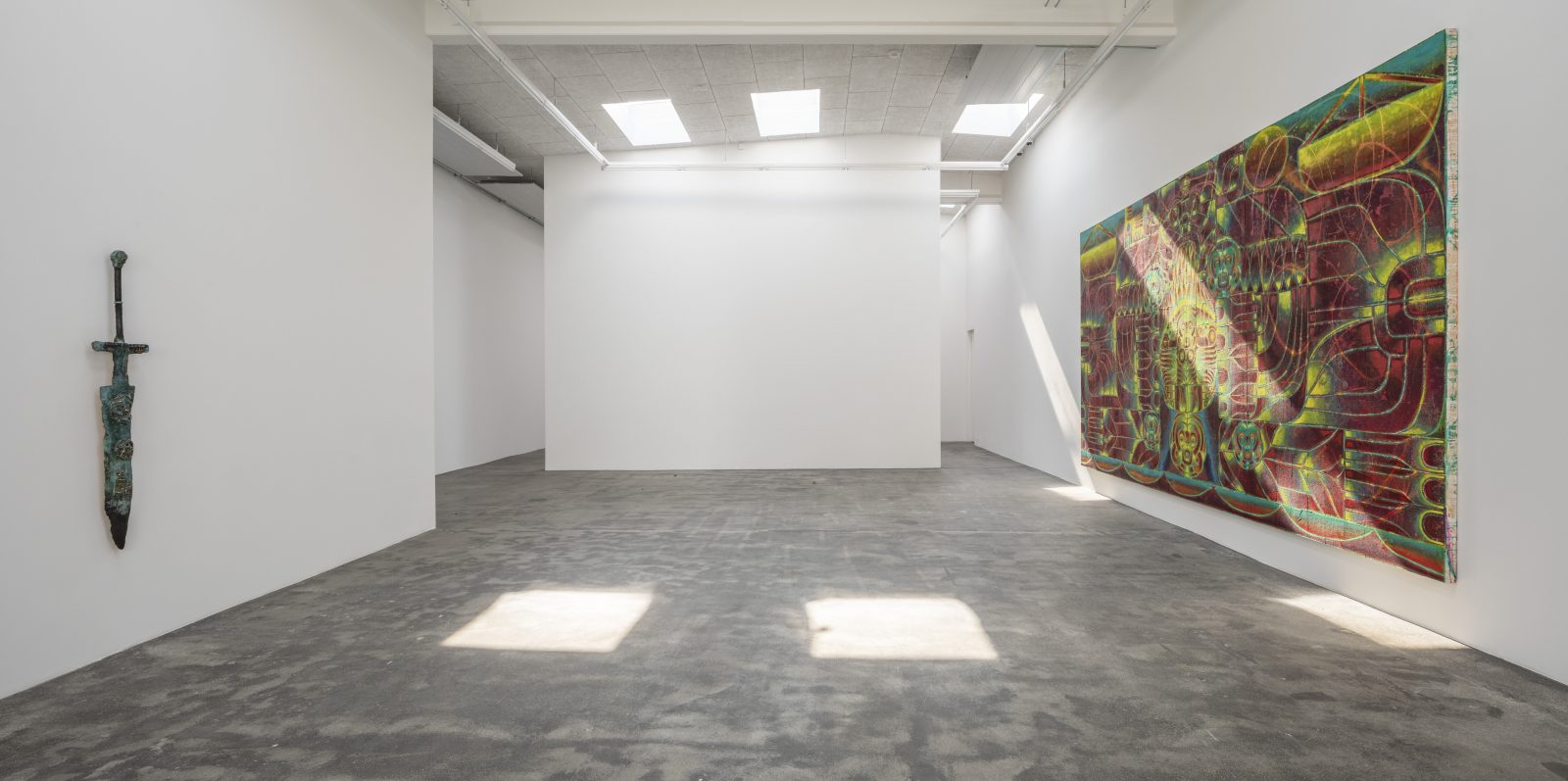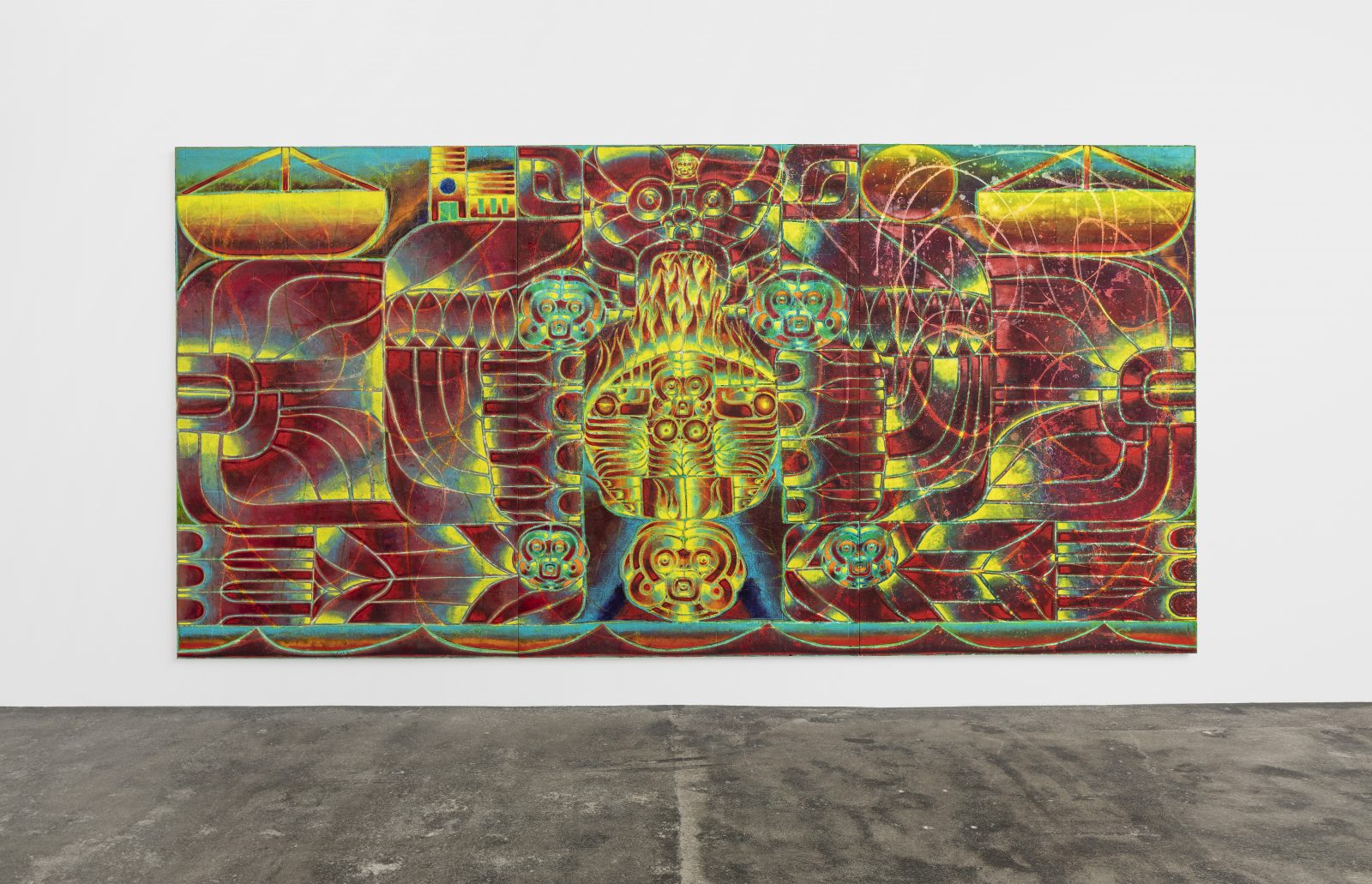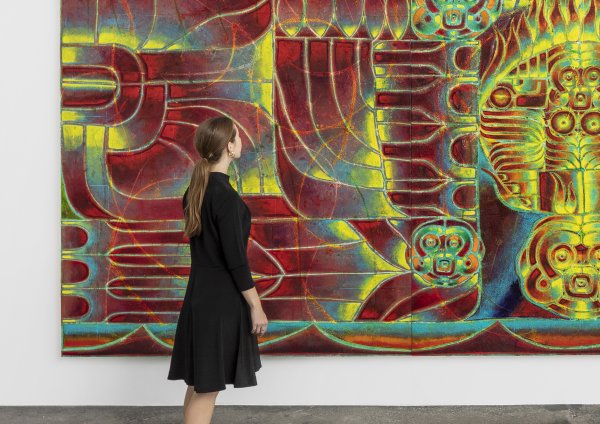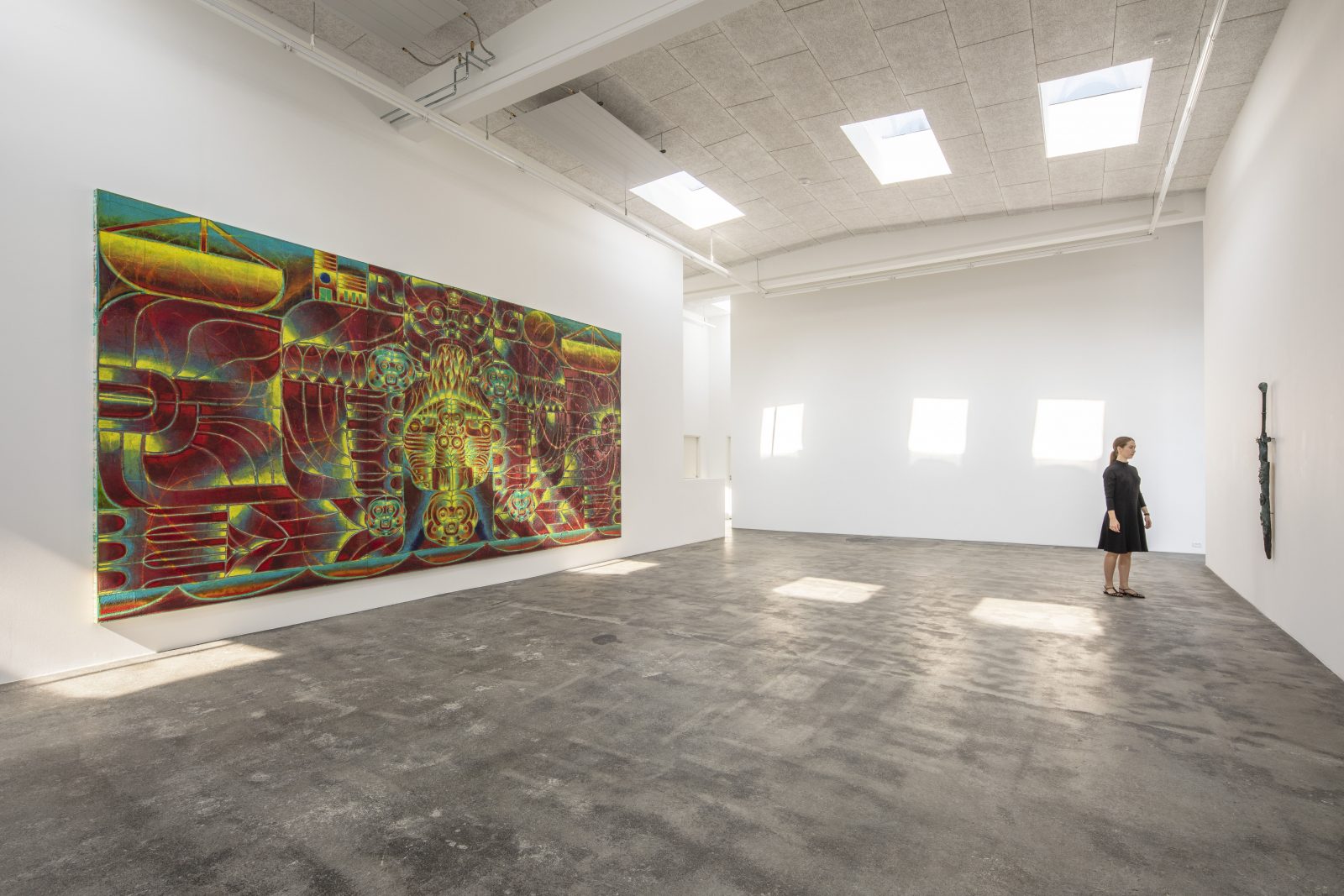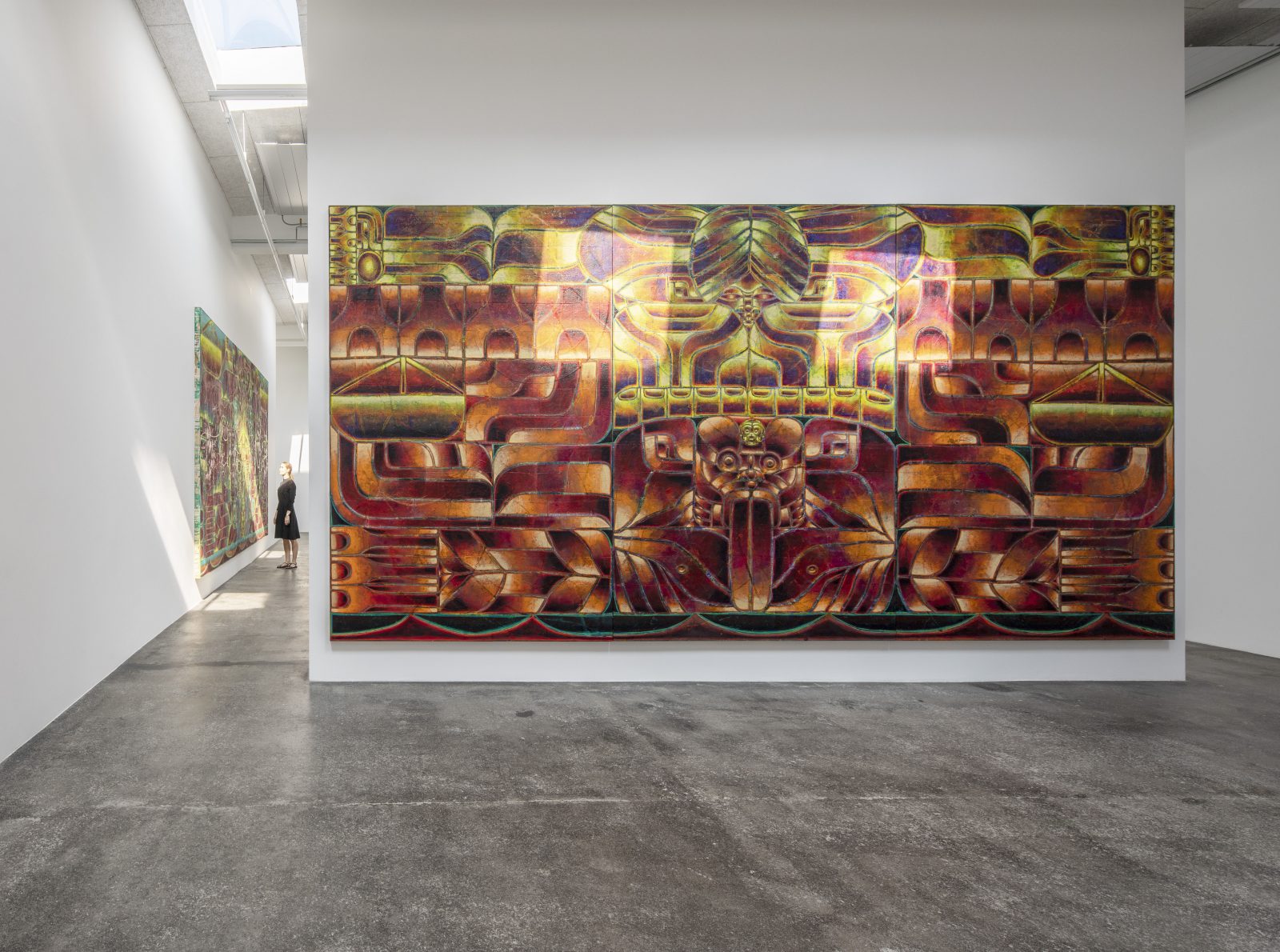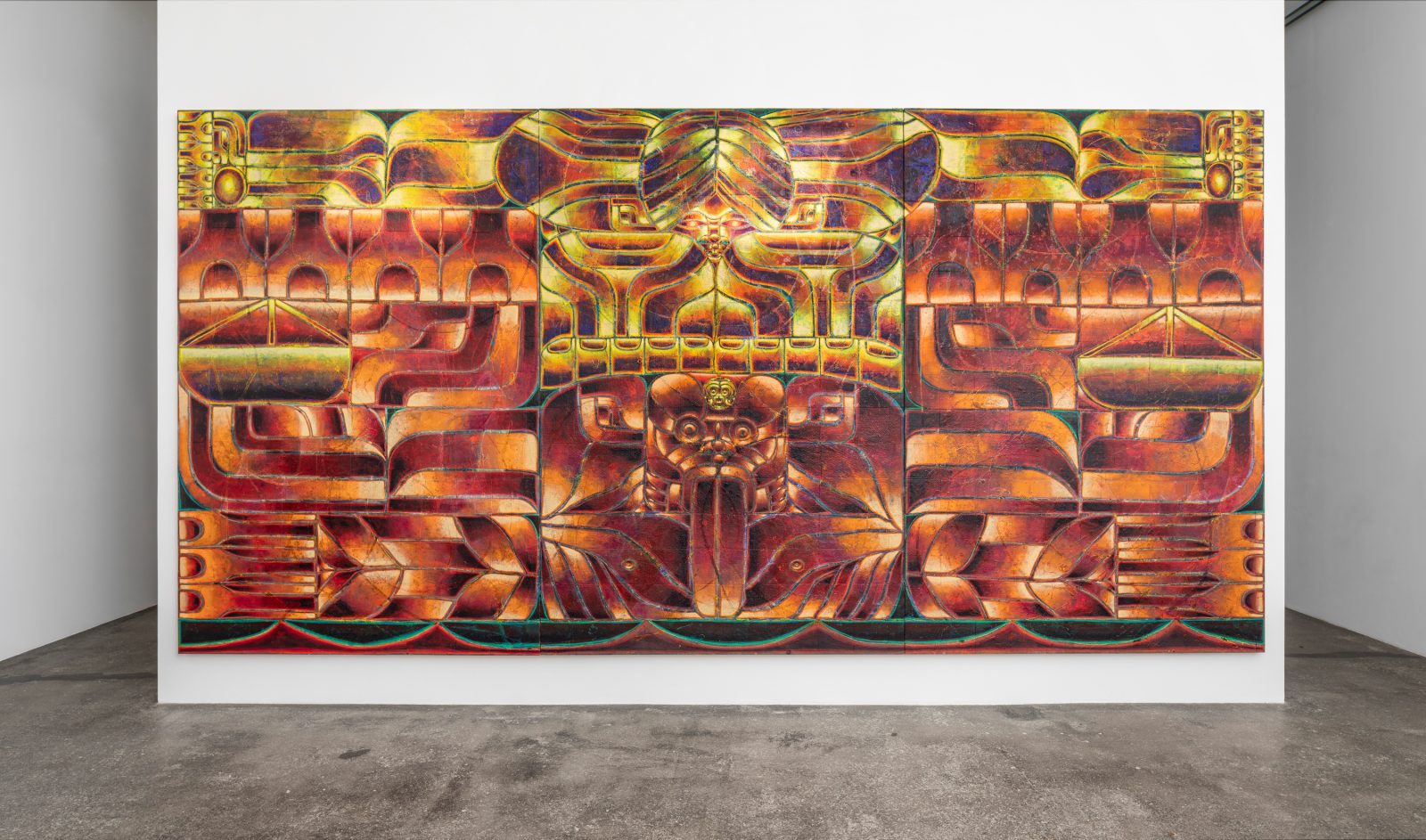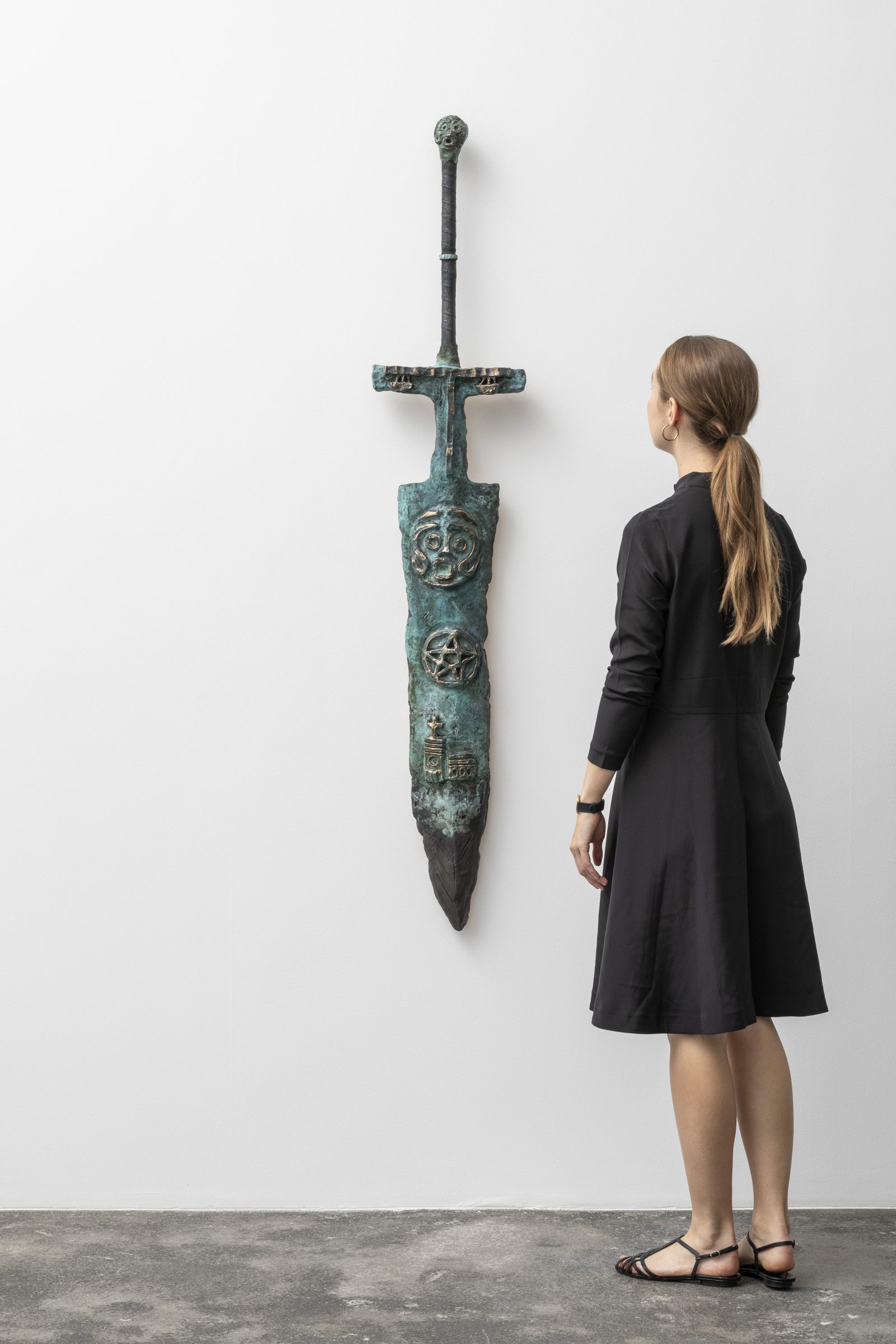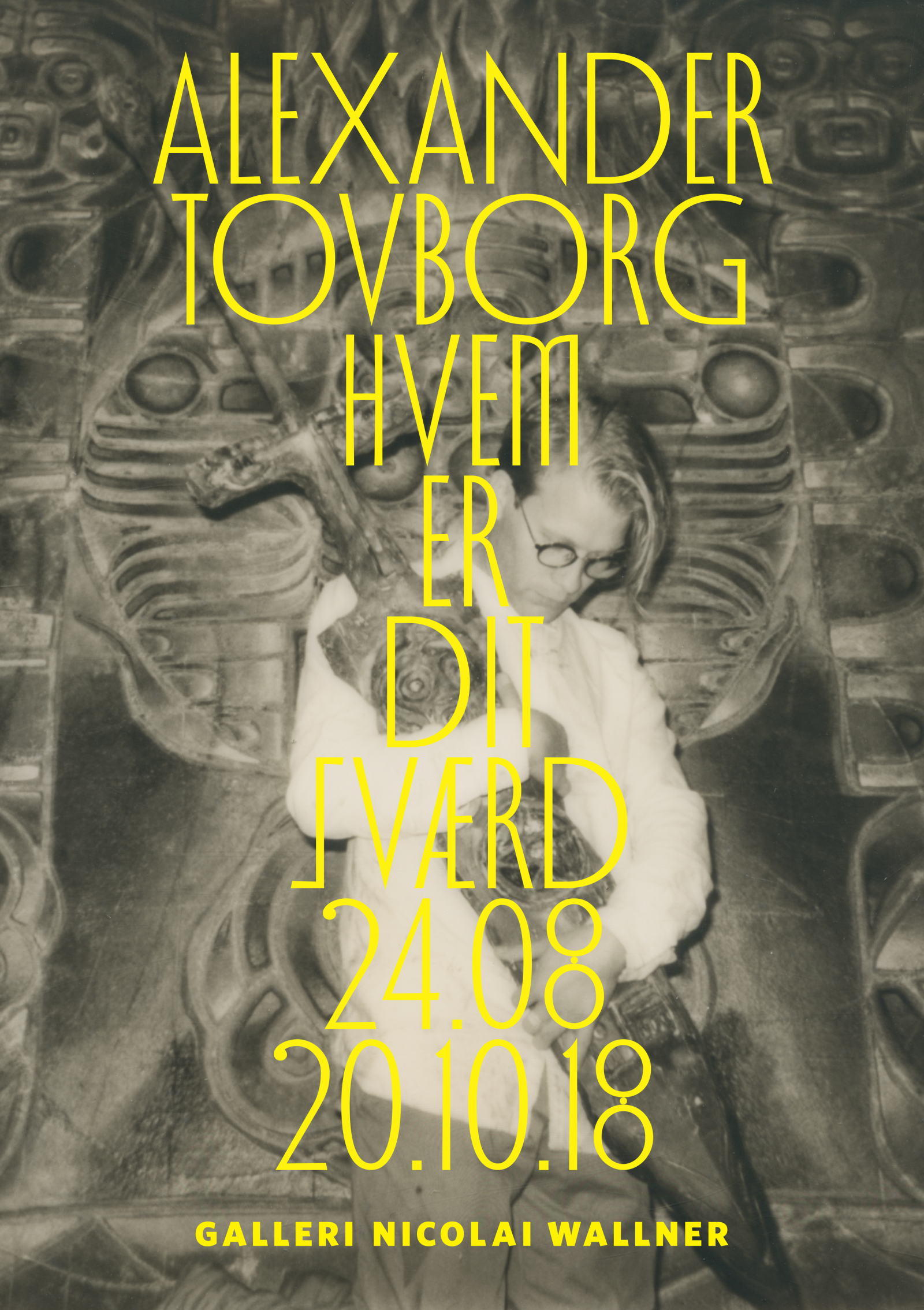 Galleri Nicolai Wallner is pleased to present hvem er dit sværd, a solo exhibition of new works by Alexander Tovborg.
A large-scale painting hangs in a room, a sword mounted on the wall across from it. Navigating the space, you move past them into another room where a second equally large painting spans almost an entire wall. The atmosphere is both sparse and intense, echoing the gravity of the work at hand. The title, written in Tovborg's mother tongue of Danish, reads "who is your sword", and it is this open- ended question that guides us through the exhibition.
Who is your sword. Where is your sword.
Rooted in history, written and oral narratives, religion and myth, Tovborg's practice explores the re- contextualisation and appropriation of archetypes and symbols. Investigating the fluid nature of much of our visual language, Tovborg positions himself as a safe-guard, arming himself in the fight to take back representational imagery.
Figures such as Jeanne d'Arc—who teeters on the seemingly contradictory edge of both feminism and the more radical extreme of nationalism—are reclaimed. In so doing, she is brought back to her origins, allowing for a more open reading of her symbolism. Reflecting this shift, the first painting depicts her being held by Tovborg himself. A representation of Mammon sits above one of his shoulders, a church above the other, echoing the balanced nature of both the work and also of the various tensions present.
The second painting shows these roles reversed, as Tovborg finds himself held by Jeanne d'Arc. Their embrace feels more forceful, with Jeanne d'Arc both pushing and protecting Tovborg, echoing a struggle that Tovborg feels within himself, as well as the struggle that exists between the varying ideologies that use Jeanne d'Arc to promote their own values.
Who is your dragon. Where is your dragon.
The idea of truth, of faith, and the claim to right and wrong are all at stake, and thus Tovborg asks us to return to who Jeanne d'Arc was.
These overarching works span not only the symbols which Tovborg has returned to throughout his oeuvre, but turn to Tovborg himself. He becomes a symbol in his own right, as he paints himself directly within his narrative, asking us to shift our gaze towards him and, as a consequence, towards our own self.
The human element, the idea of the person behind the symbol, the person within the representation, is often lost in the wake of political and social causes. We lose sight of the "who". We see only symbols.
hvem er dit sværd asks us to return to the who, to trace the symbols back to their origins, to remember.
Your head will fill with gods and monsters. Your fight will feel ceaseless, and yours alone. But still your heart—and her heart, and the heart you forged together—will always call you home.
– Tom Morton
Alexander Tovborg (b.1983, Denmark) graduated from the Royal Danish Academy of Fine Arts in 2010. With solos at Overgaden (Copenhagen) and GL Strand (Copenhagen), Tovborg has shown at ARKEN (Ishøj), ARoS (Aarhus), IMMA Museum of Modern Art (Dublin), Spiritmuseum (Stockholm), Holstebro Kunstmuseum (Holstebro), KØS (Køge) among others. His works are represented in the public collections of Hammer Museum (Los Angeles), ARKEN (Ishøj), ARoS (Aarhus), and Museet For Religious Kunst (Lemvig). In 2019 he will open an exhibition at Rudolph Tegner Museum (Dronningmølle).