Hamza Rejser, København
June 1 - July 16 2011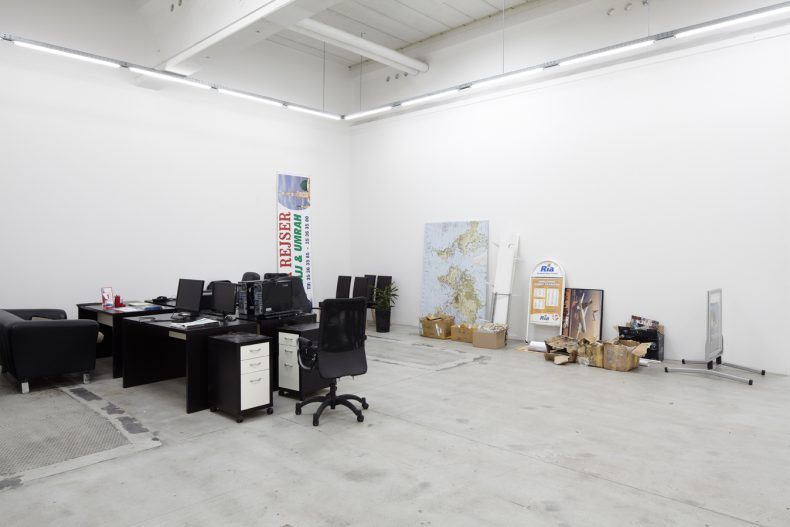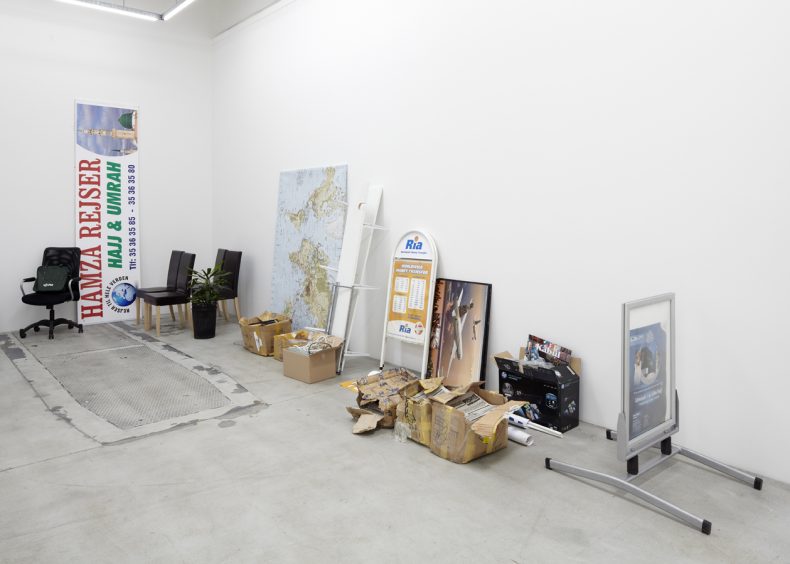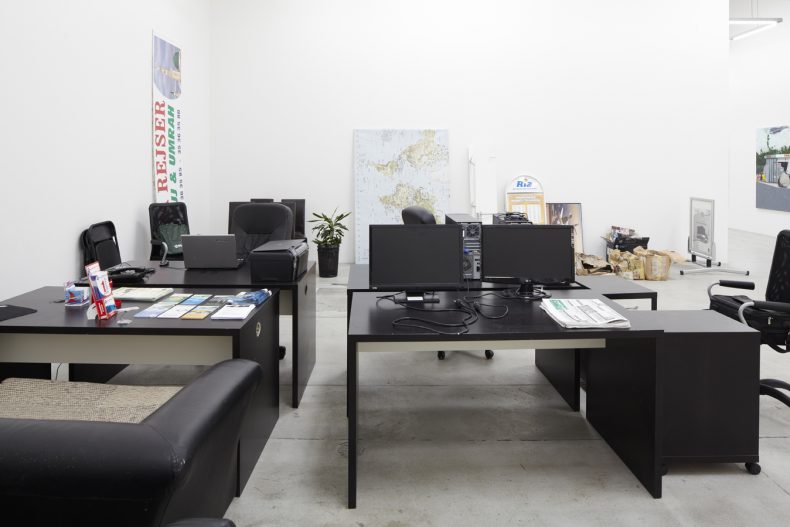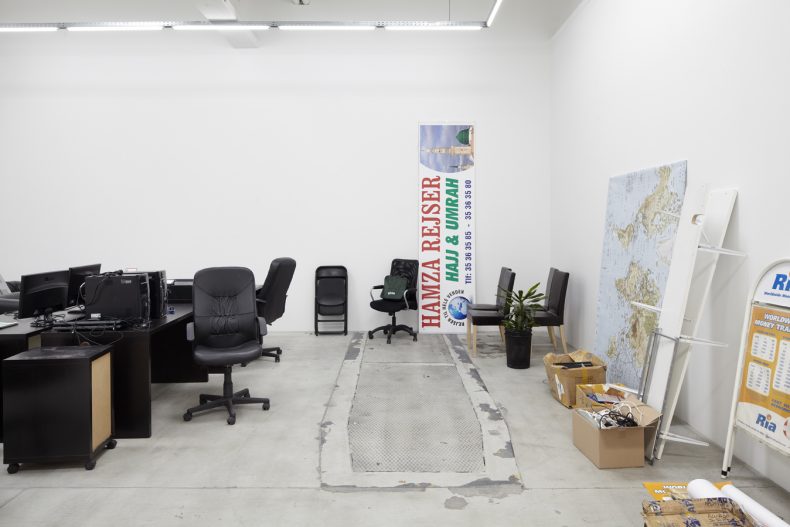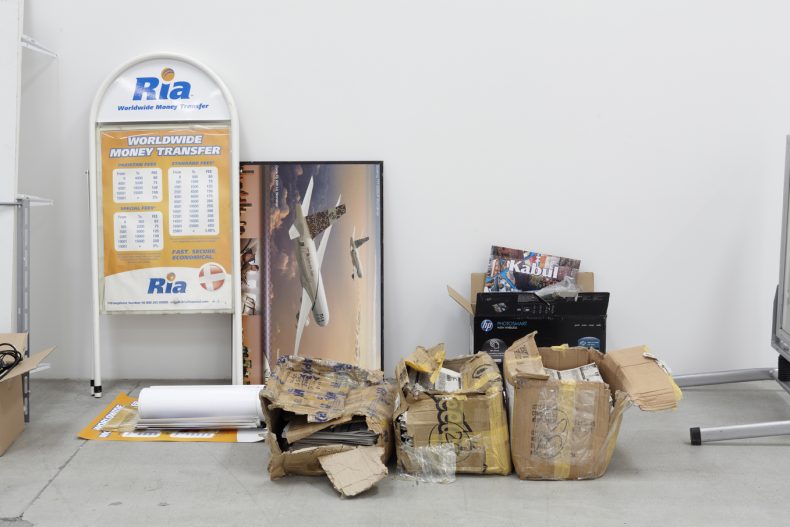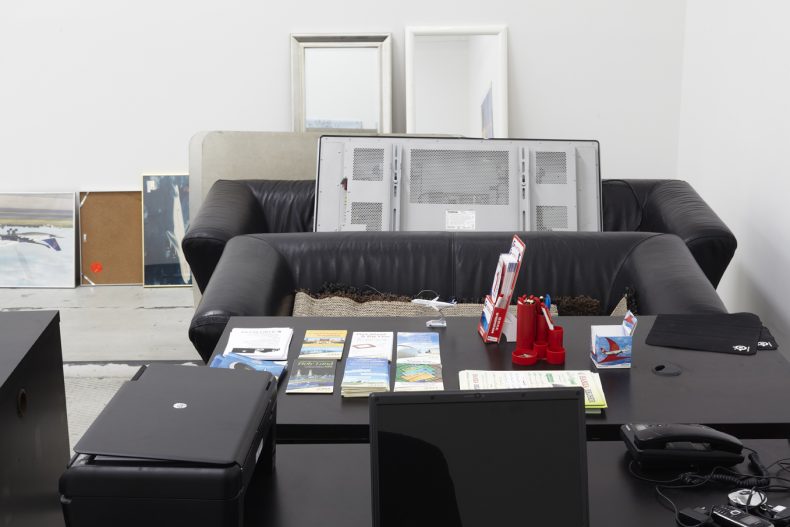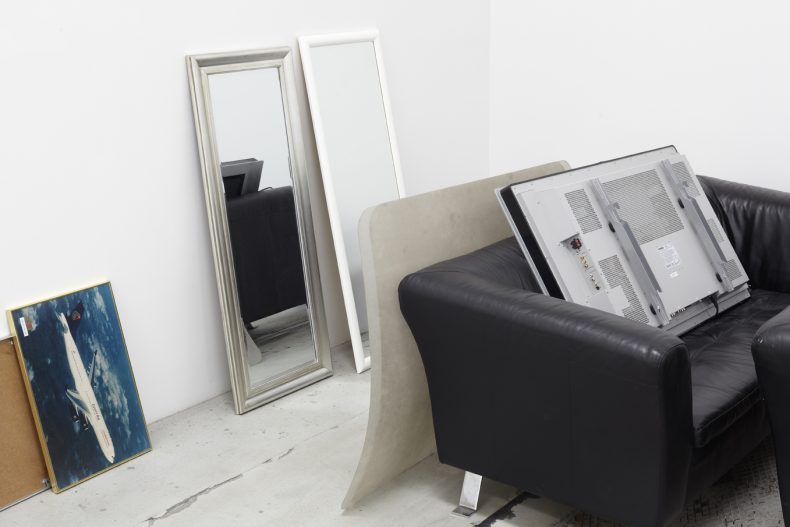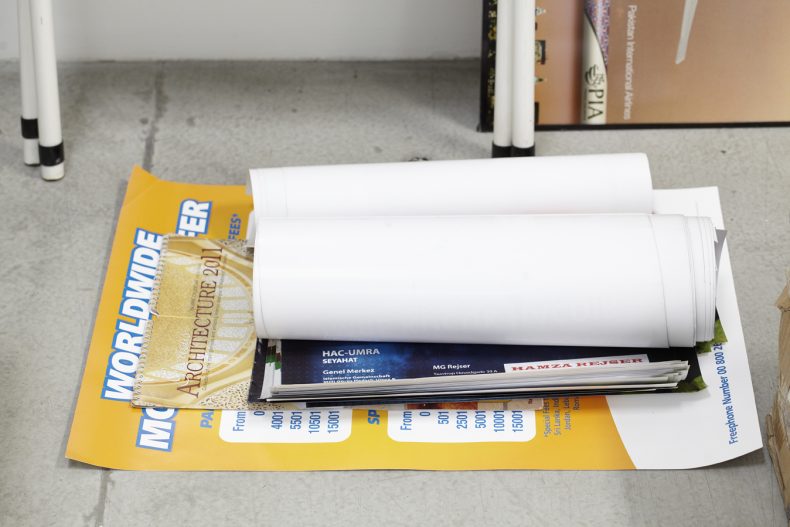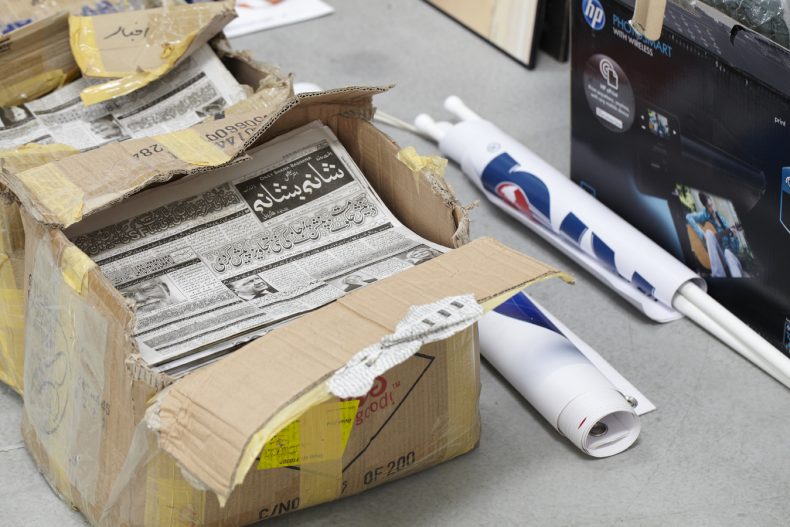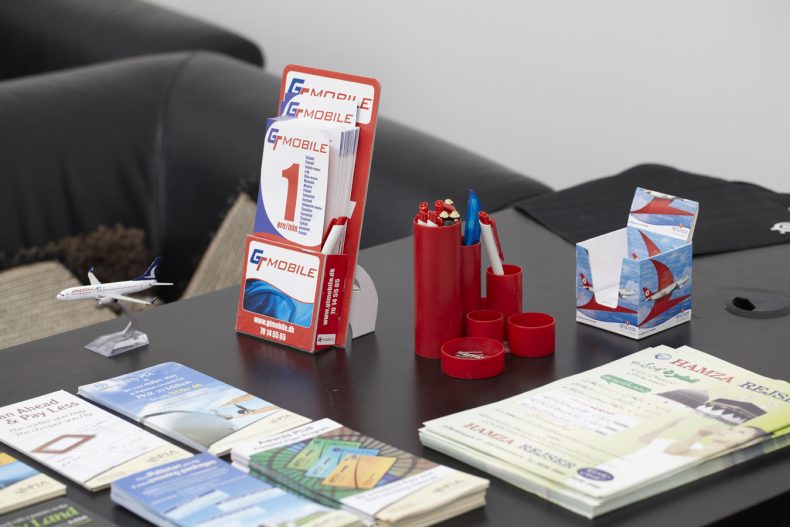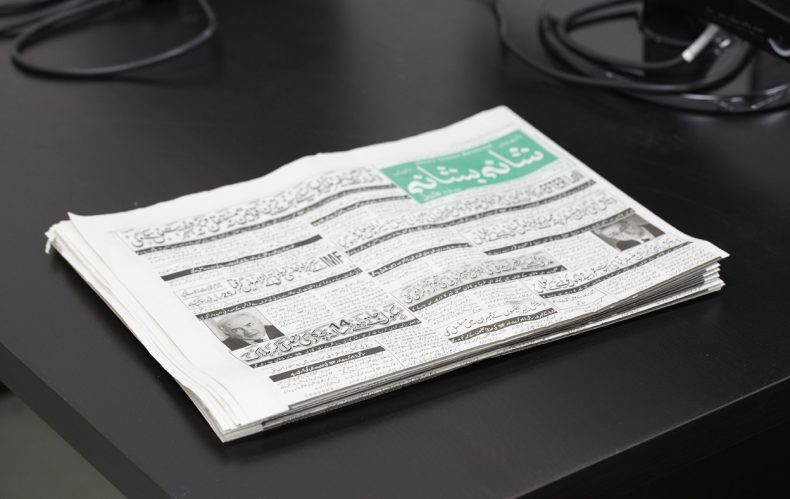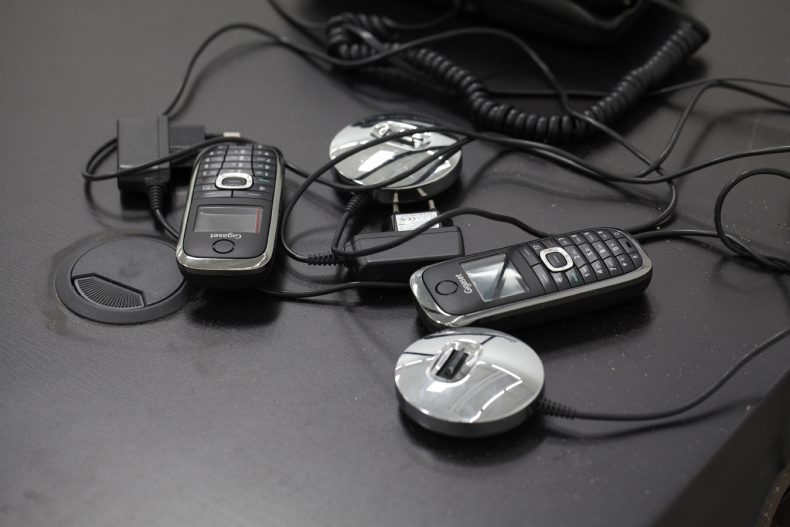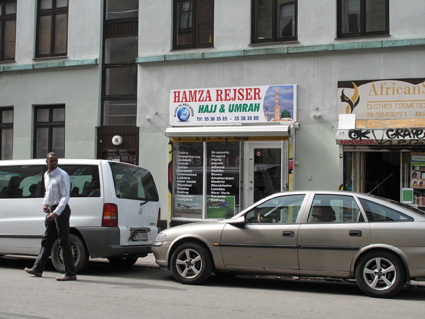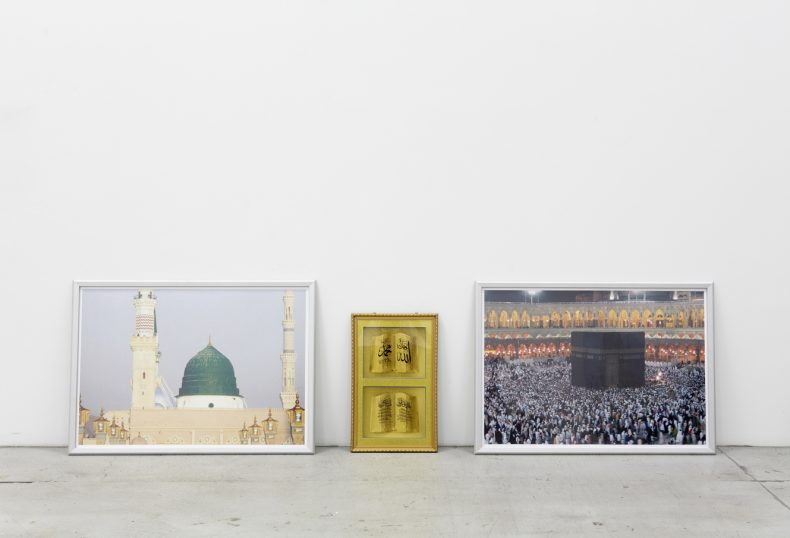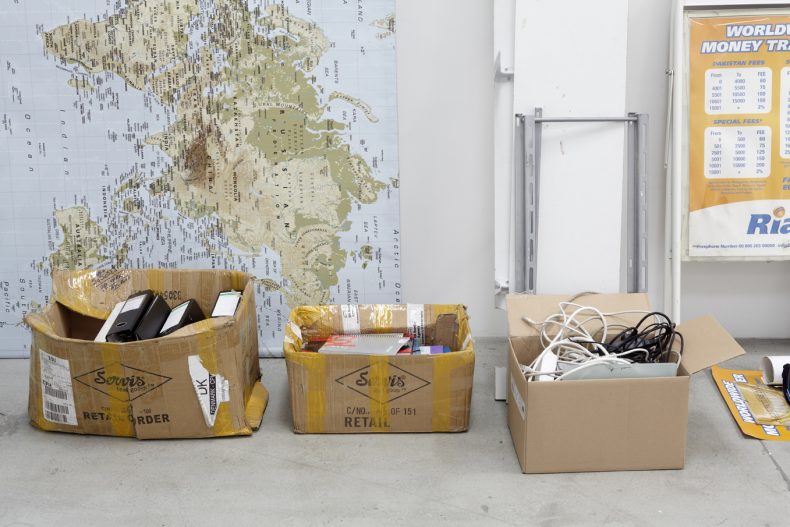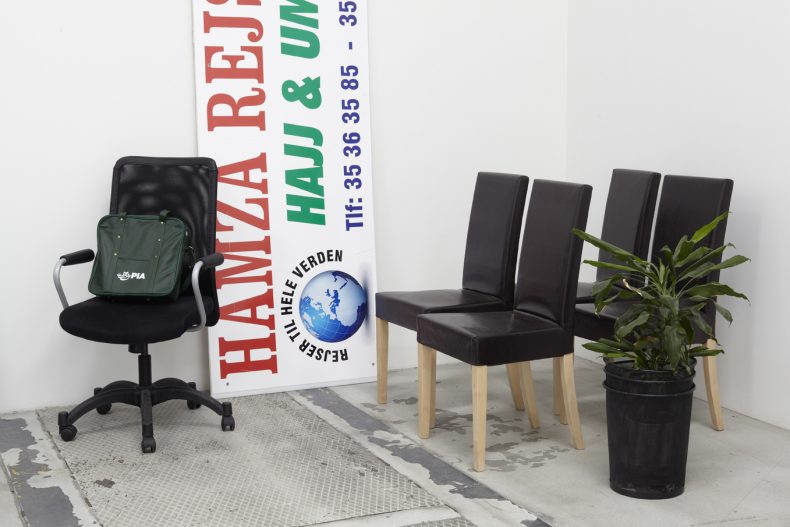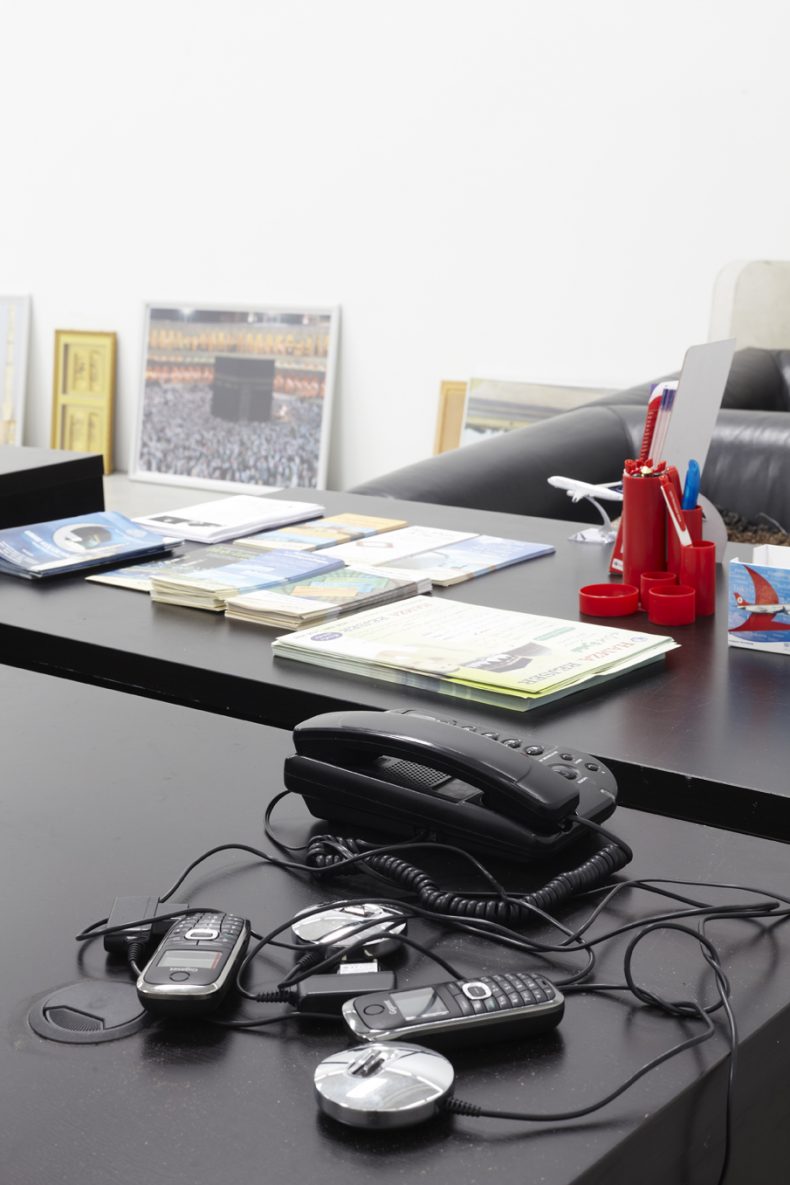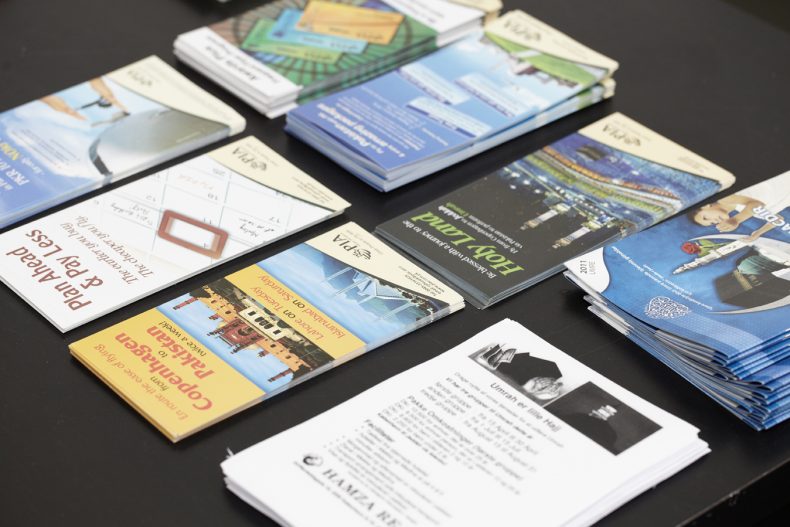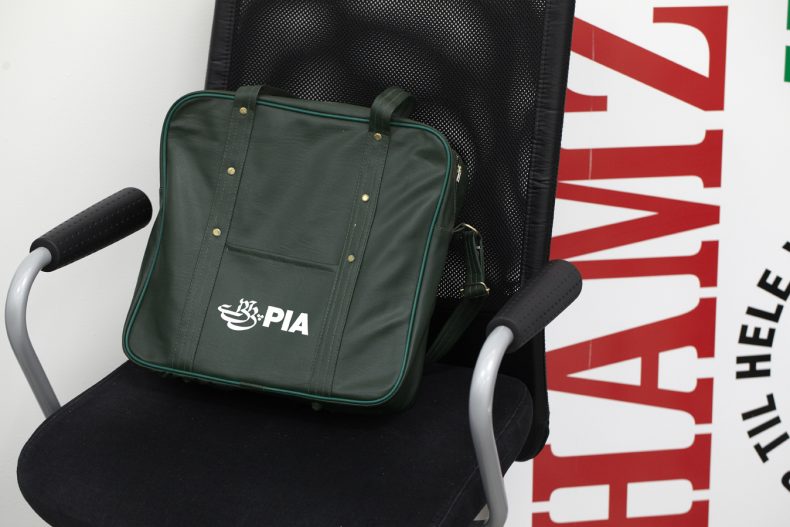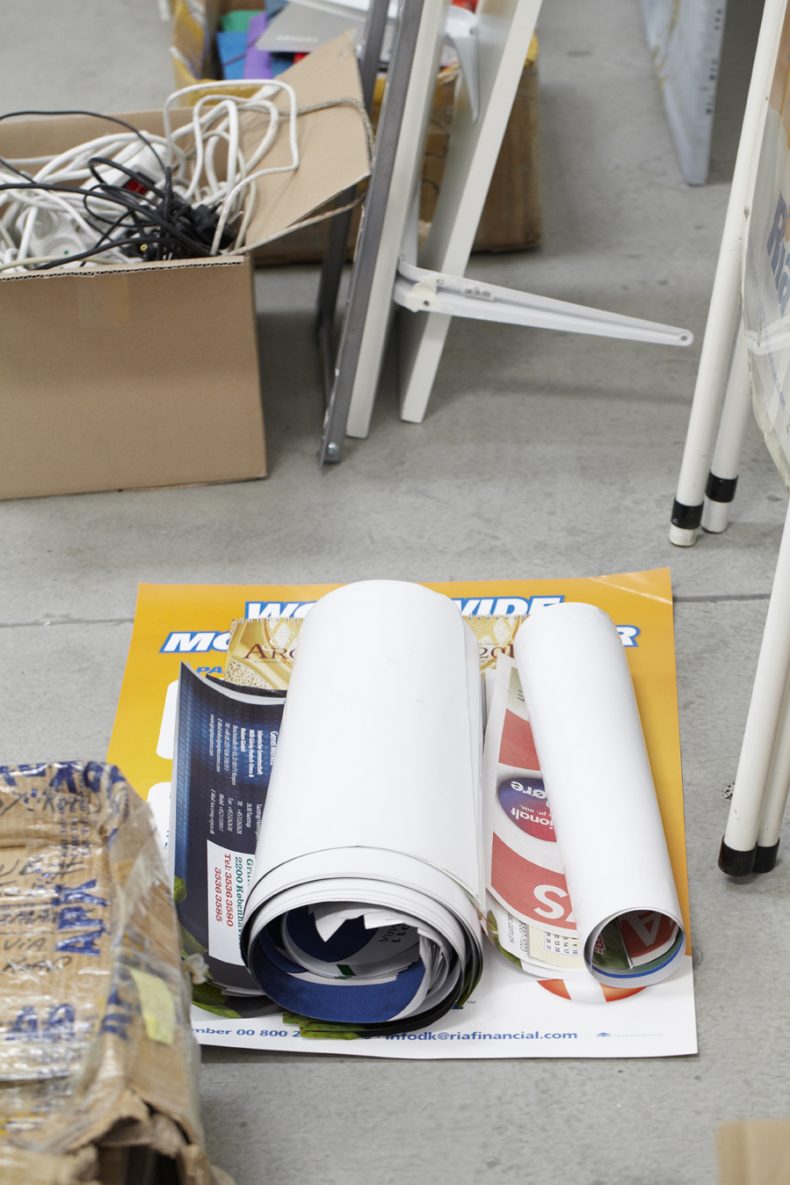 It is a great pleasure for Galleri Nicolai Wallner to present Hamza Rejser, København, an exhibition with a new installation by Jens Haaning.
Jens Haaning focuses on how society is composed and how power is expressed and communicated within it. He frequently invokes social borders in his art, depicting and emphasizing issues of co-existence and the exclusion of marginalized groups. His works stage clashes and transactions between different economies and systems with each part functioning a fully equal participant.
With his installation entitled Hamza Rejser, København Haaning prompts his audience to reflect on the social and economic structures tied to immigration as well as the resulting implications between them and our cohabitation within the urban setting.
The installation consists of the complete interior of the Pakistani owned travel agency Hamza Rejser – taken from its original context and placed in the white cube of the exhibition space. Arranged as a moving pile in the middle of the room; the tables, chairs, shop signs, pictures and computers together with potted plants and stationary form an intangible portrait of the original owners.
The items have been gathered in an exchange organized by the artist where the travel agency received furniture supplied by Danish design brand Montana. Located in Griffenfeldsgade – affectionately called Mogadishu Street by the East African immigrants of the city and a gathering place of African Danes – Hamza Rejser specializes in pilgrim travels to Mecca. The new interior of the travel agency includes alongside with Montana's shelving system Danish design classics of Arne Jacobsen and Verner Panton obviously challenging our expectations on how immigrants furnish space. As such Haaning's project encompass not only the actual exhibition in the gallery but also an intervention (of a permanent character) in the fabric of the city.
Jens Haaning (Denmark) has exhibited extensively, e.g. Documenta XI (Kassel), the 9th Istanbul Biennial (Istanbul), and Traffic at CAPC Museé d'art contemporain (Bordeaux). Previously Haaning has shown at Migros Museum (Zürich), Museum Ludwig (Cologne), ICA (London), Le Consortium (Dijon), Biennale des Arts (Dakar, Senegal), De Apple (Amsterdam), Moderna Museet (Stockholm), Gwangju Biennale (Gwangju) Apexart (New York) among other institutions. During the last couple of years Haaning has had solo exhibitions at San Francisco Art Institute (San Francisco), IAC Institut d'art Contemporain (Villeurbanne), and Wiener Secession (Vienna).