Left Foot
January 17 - March 1 2014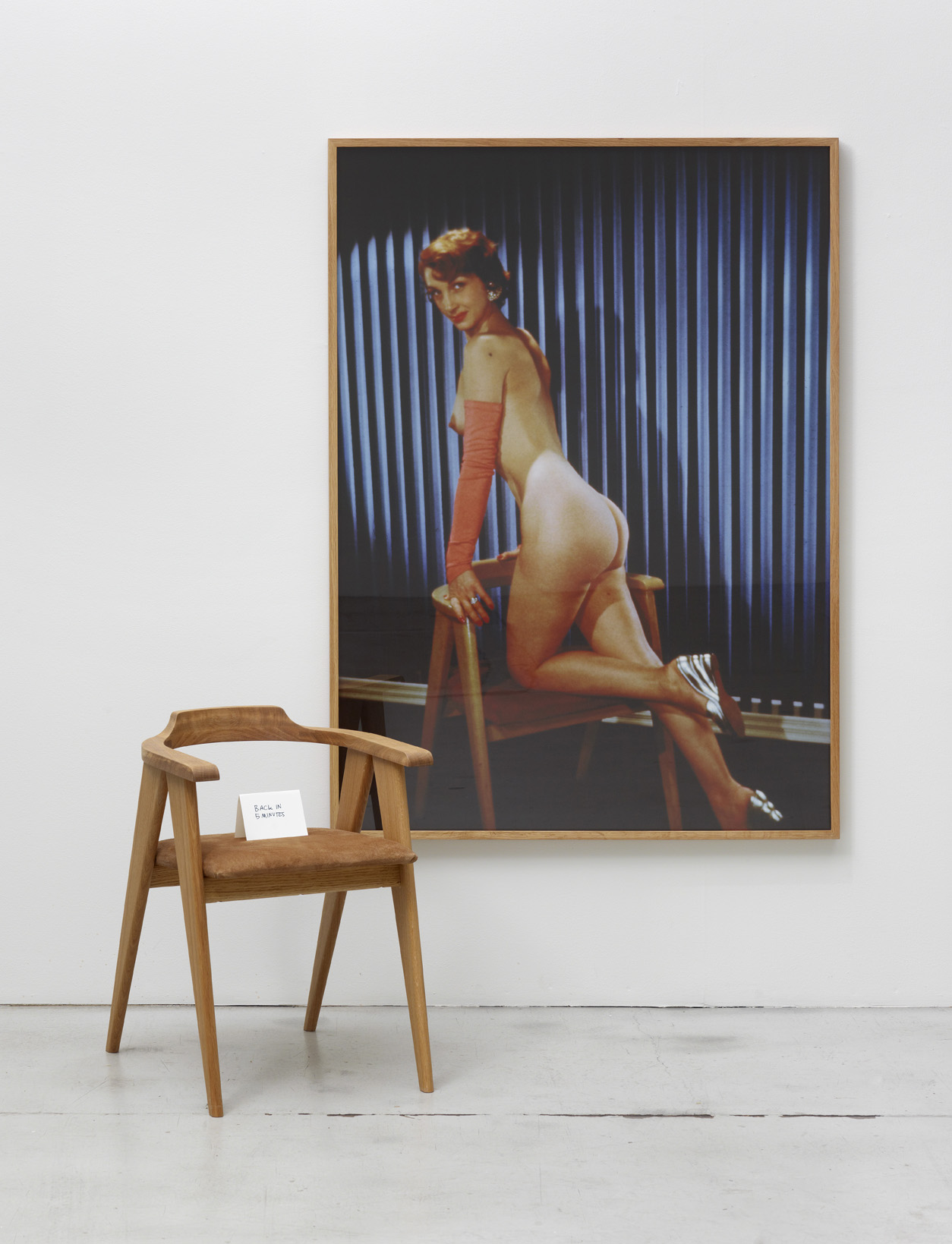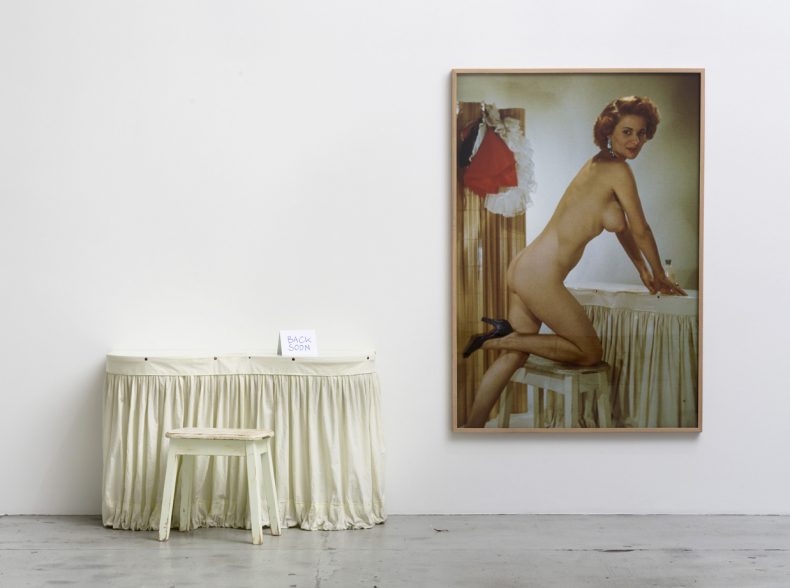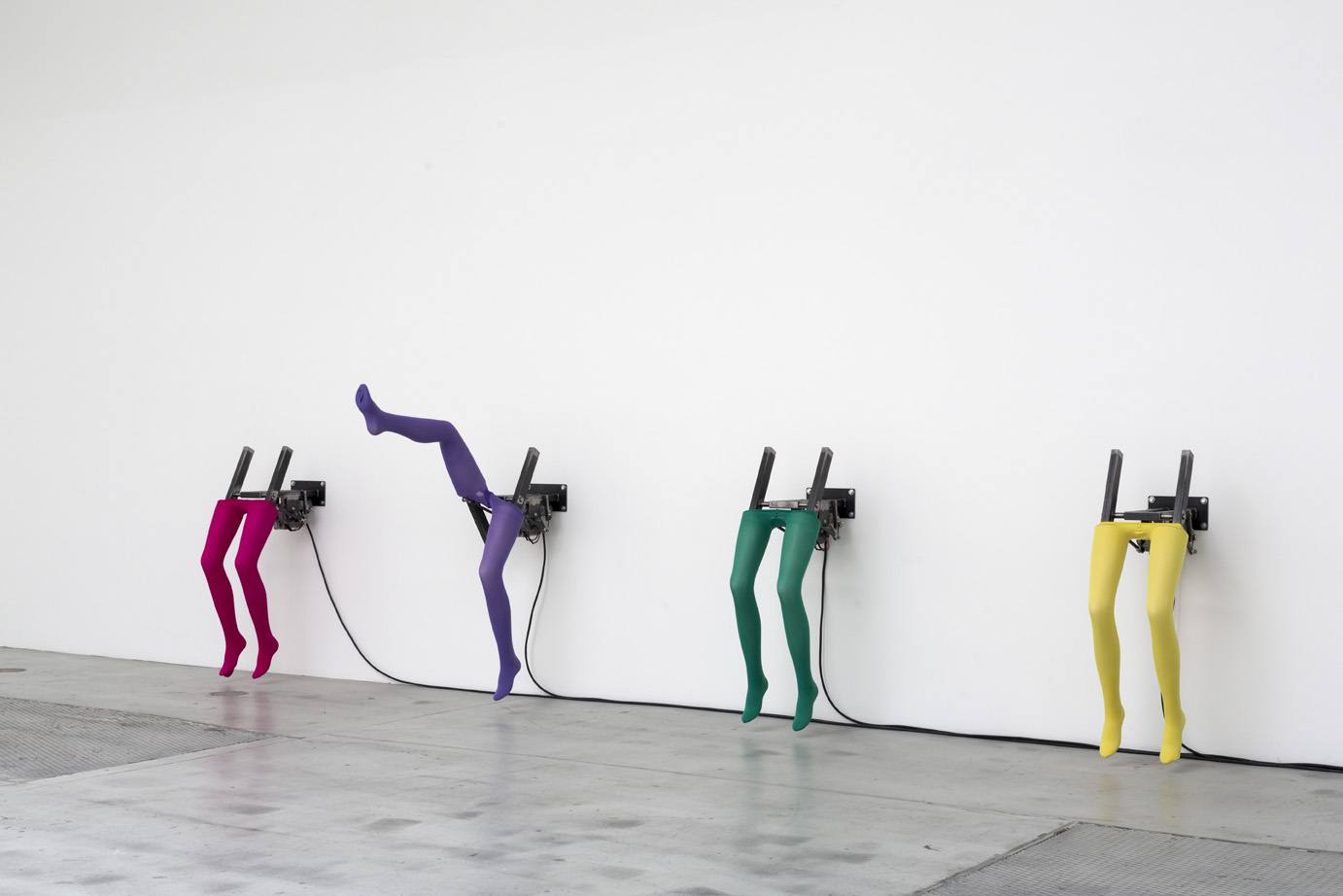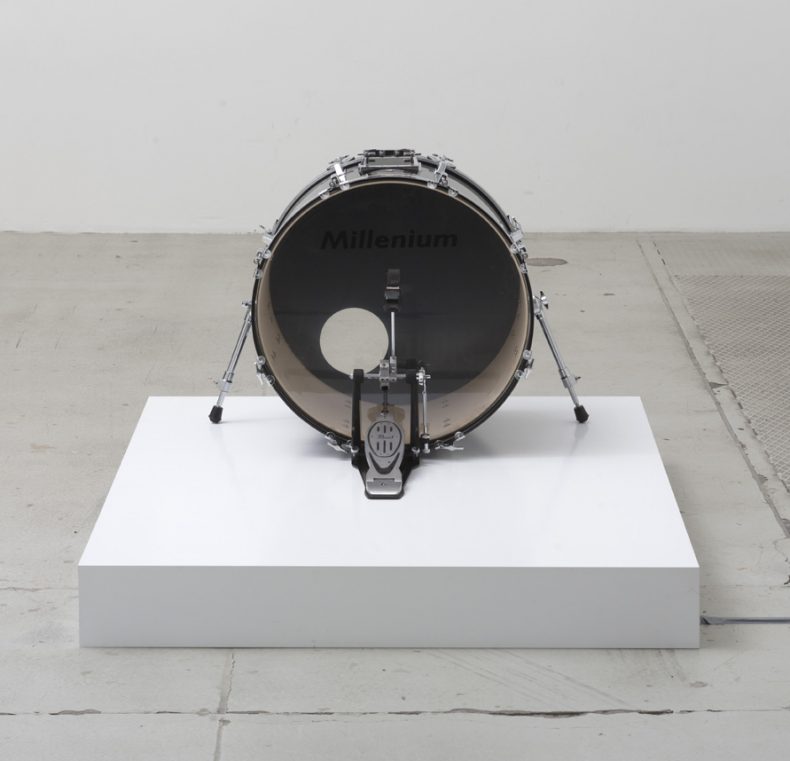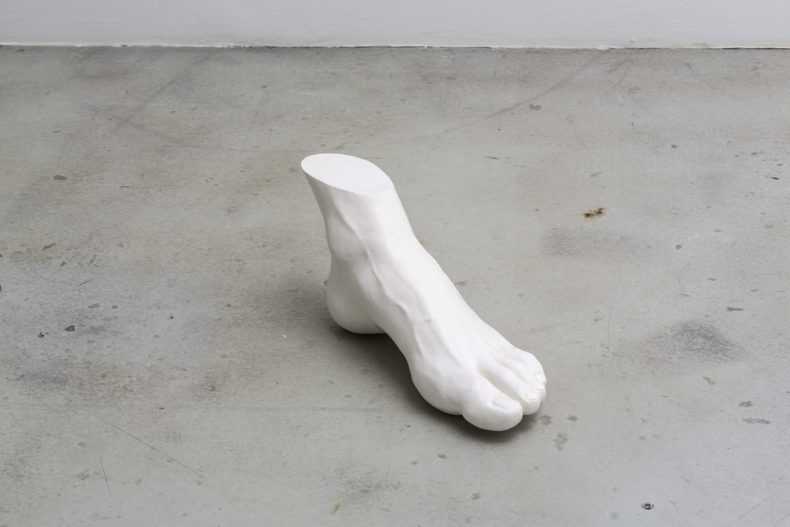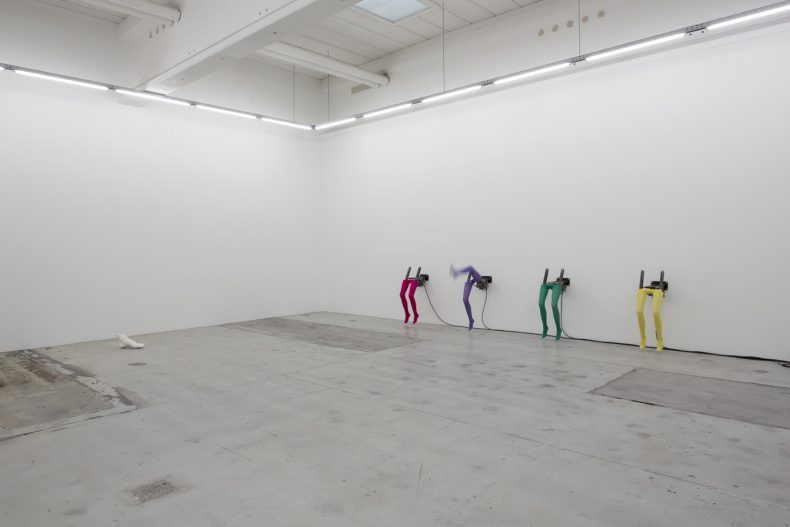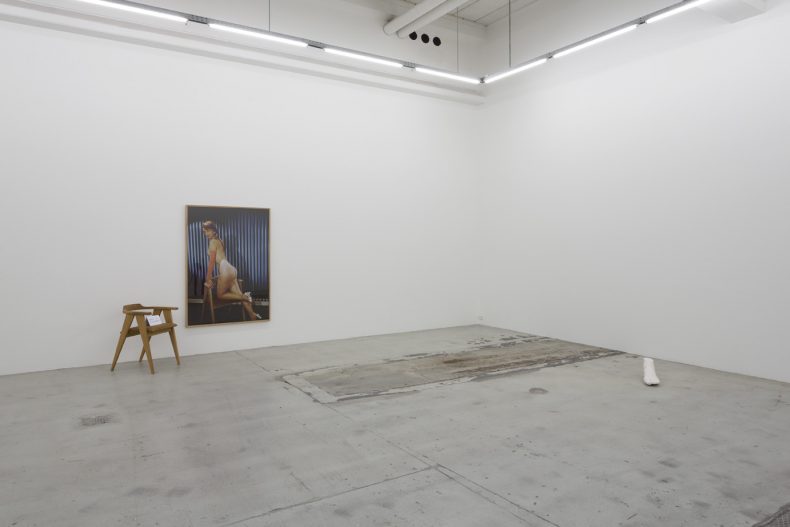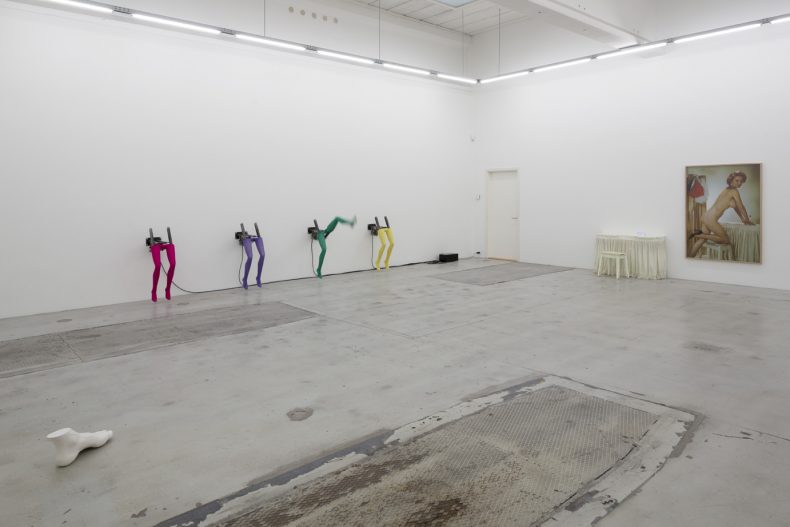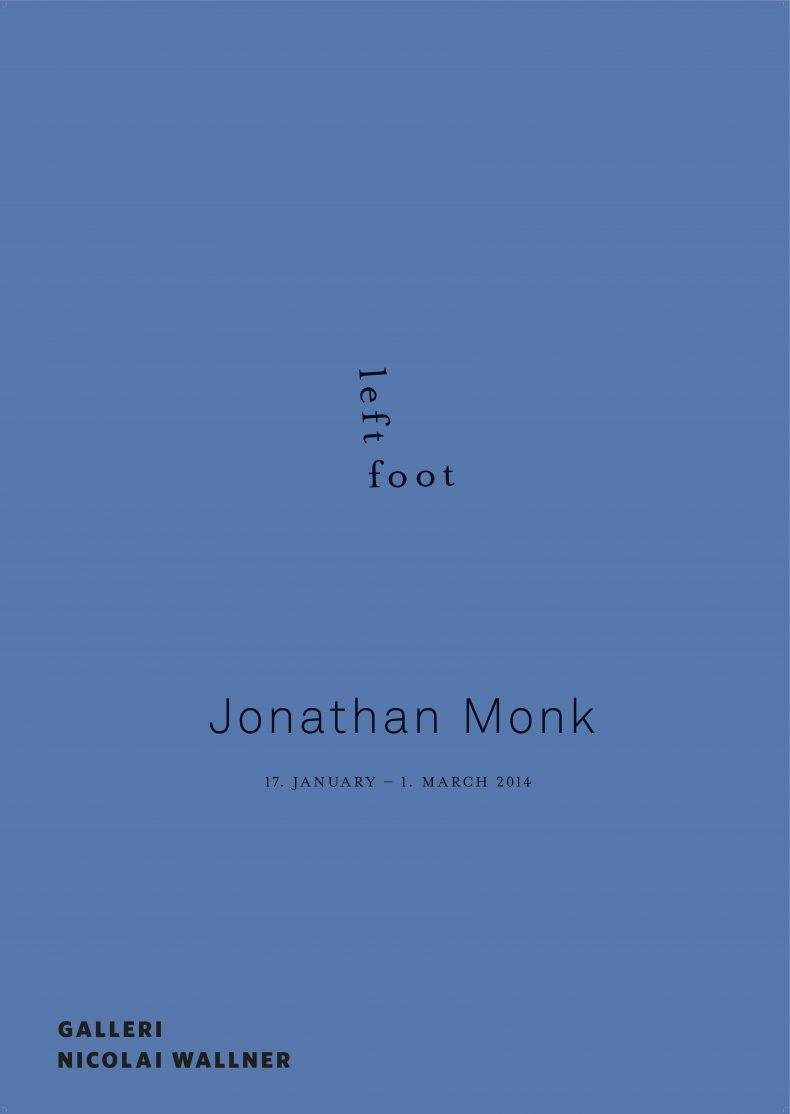 Galleri Nicolai Wallner is pleased to present a solo exhibition of works by Jonathan Monk entitled Left Foot. Interactive and brightly colored, Left Foot features the irreverent humor for which Monk is known.
Incorporating movement, performance and imagery, the exhibition explores the ideas behind time and sequence, as Monk subtly questions the spectator's understanding of the passage of time. With All The Possible Combinations Of Eight Legs Kicking (One At A Time) (2012-2013), Monk demonstrates the juxtaposition between the clinical reality of time, and our spontaneous reaction to it. The work is a literal representation of its title—as the legs have been programmed to kick in every sequence possible, a total of 40320 different sequences that take over 177 hours to complete. In contrast with this objective demonstration the gesture of kicking is quite explosive, imitating the movements of a cancan dancer, and it is this burst of emotion that makes evident the suspense that exist throughout the duration of the work. While the spectator is aware that the legs are specifically programmed to kick at a specific time, the precise time at which this event occurs is not given, creating a kind of guessing game where the spectator attempts to predict when each kick will happen, with each individual having their own idea of when it will happen.
This contradiction that arises from our subjective interpretation of time is equally evident in Back in 5 Minutes (2013) and Back Soon (2014), where a similar guessing game is created. In both works, the spectator is left to speculate as to what constitutes five minutes and what constitutes "soon", and furthermore what Monk might constitute them as—questions that the artist deliberately refuses to answer. While five minutes is a concept that can be very precisely qualified, the idea of soon is much more fluid and is strictly dependent on how the spectator understands their own preconceptions as well as how they feel within that specific context, revealing the individual nature of how we understand time. The spectator becomes part of the work, as their inclination to wait in front of the work is directly correlated with their idea of what these concepts constitute—as such, the work takes on a performative quality.
The concept of time is more abstract with the work Left Foot (2013). The work is composed of two plaster casts of Monk's own left foot that have been enlarged. One sits within the context of the exhibition space, while the other foot is deliberately forgotten, left somewhere else in the gallery. The symbol of the foot holds specific significance within religion, art, literature and superstition, often used to evoke virility, permanence and even the ability to ward off evil. Within the context of the exhibition, this mysticism can be interpreted as a kind of monument, a physical marker of Monk's existence in a set time that will persist through into the future.
What becomes apparent throughout the exhibition is Monk's allusion to the passage of time as not existing within a linear framework. While time itself might be constant, this does not imply that our personal experience be as regulated, nor does it imply that we cannot exert control over how we move through it.
Jonathan Monk (b. 1969) lives and works in Berlin and Glasgow, and has exhibited extensively throughout the world, notably with solo shows at Kunstraum Dornbirn (Dornbirn), CAC (Malaga) and Centre d'édition contemporaine (Geneva) as well as two parallel solo exhibitions at Palais de Tokyo (Paris) and Musée d'art modern de la Ville de Paris (Paris). His works exist in the permanent collections of MoMA (New York), Tate Modern (London), Guggenheim Museum (New York) and Moderna Museet (Stockholm) among others.