Continuity Escapes Me (My Selfishness in Los Angeles)
August 27 - October 25 2014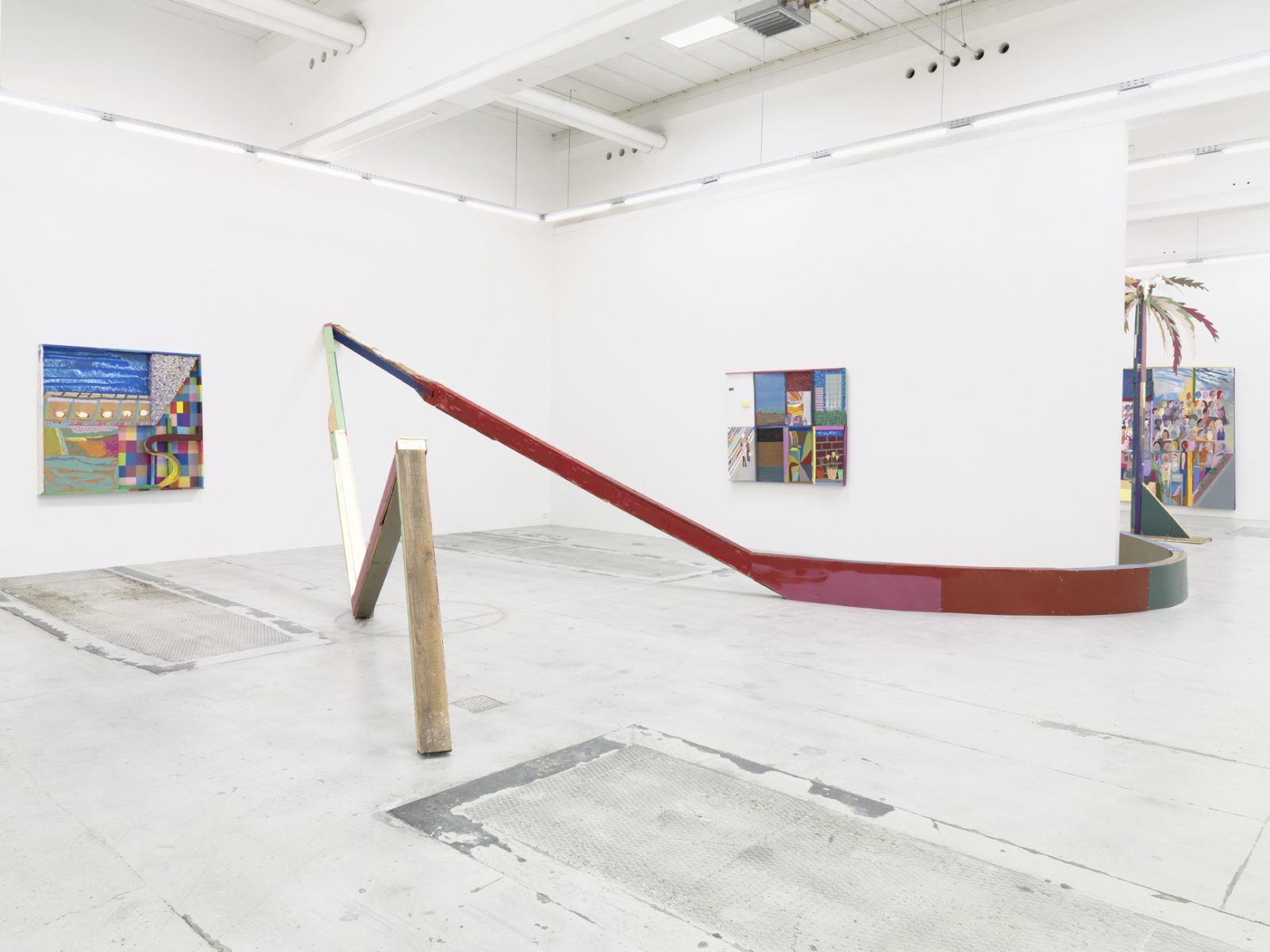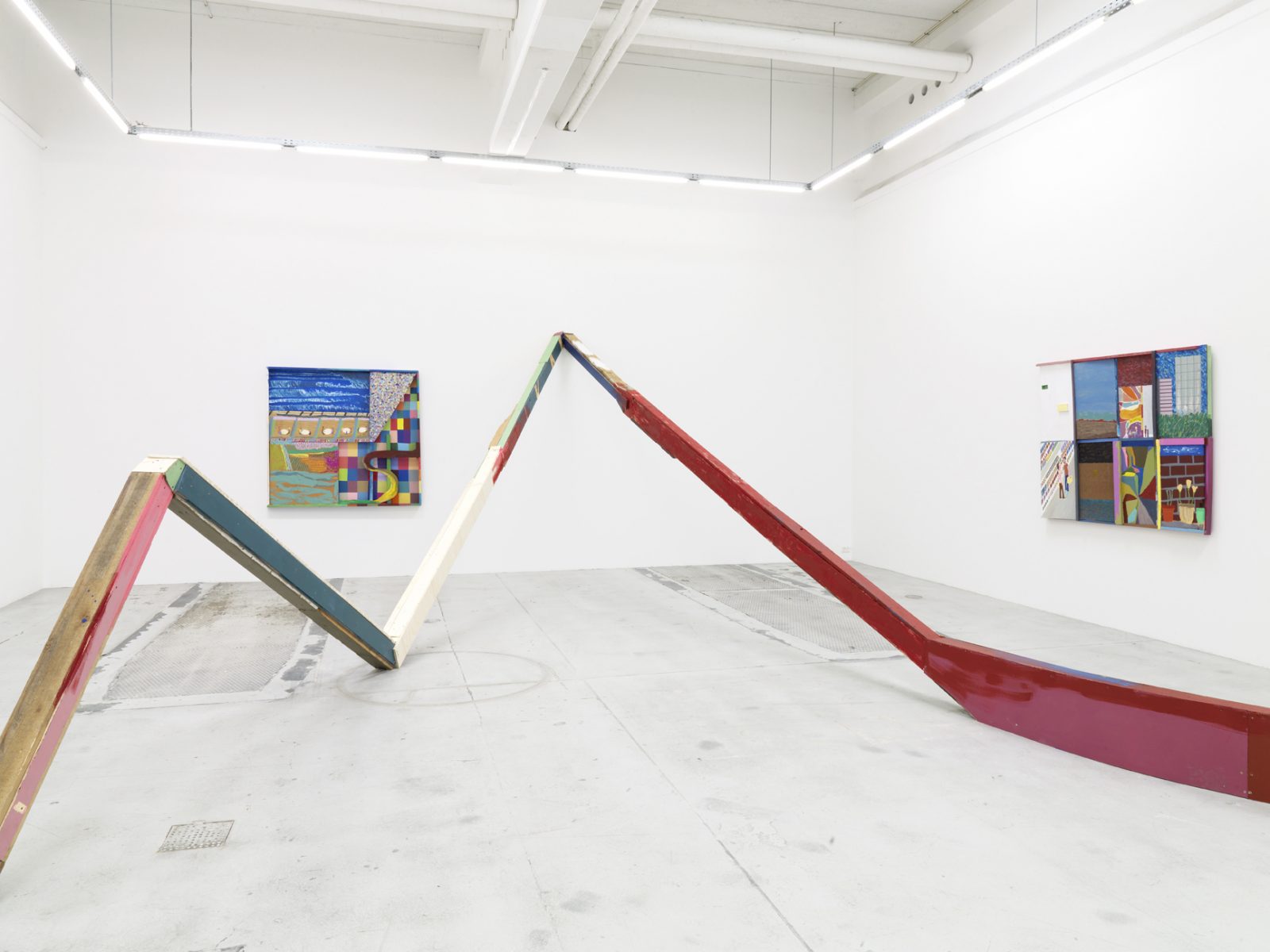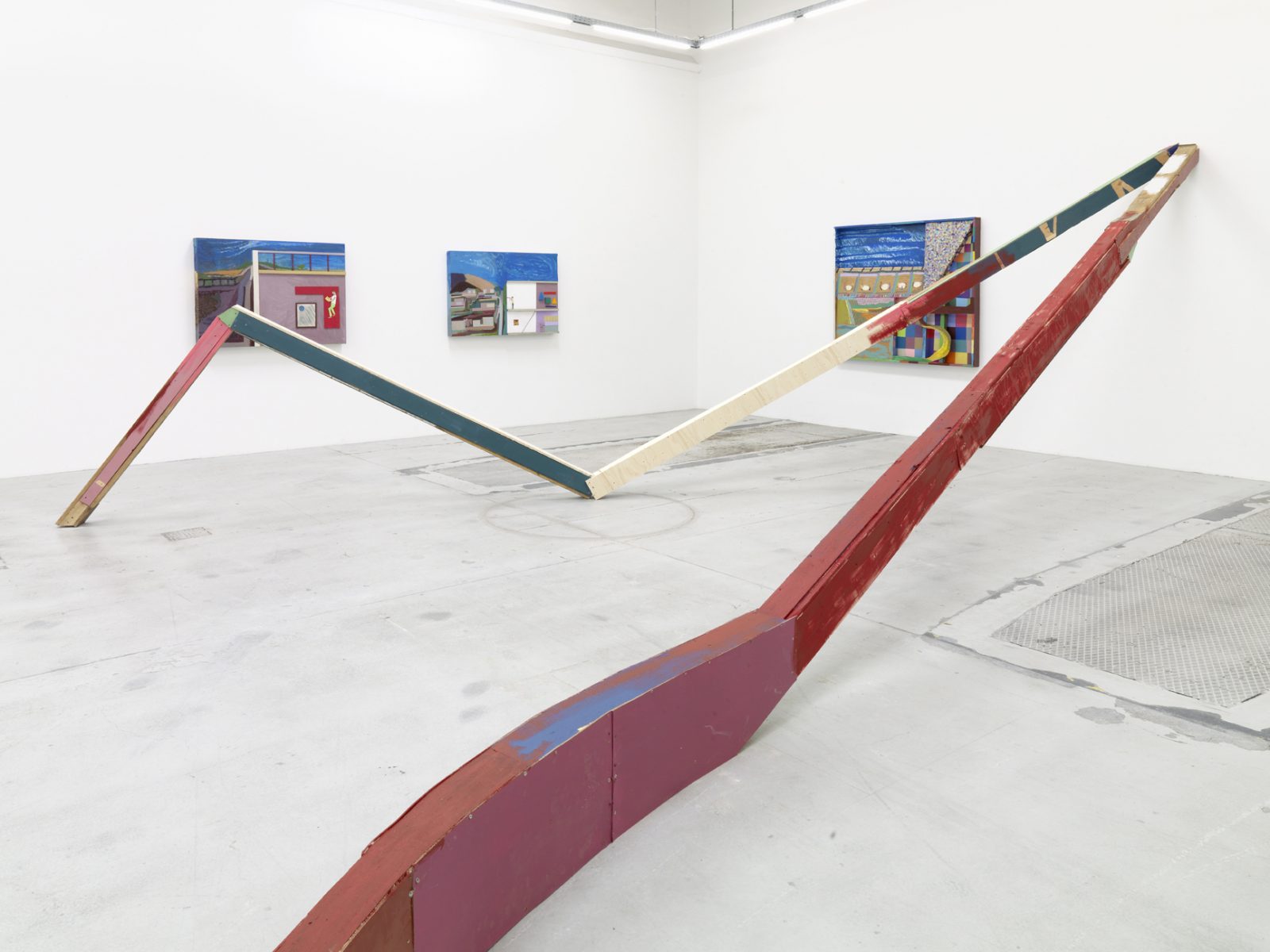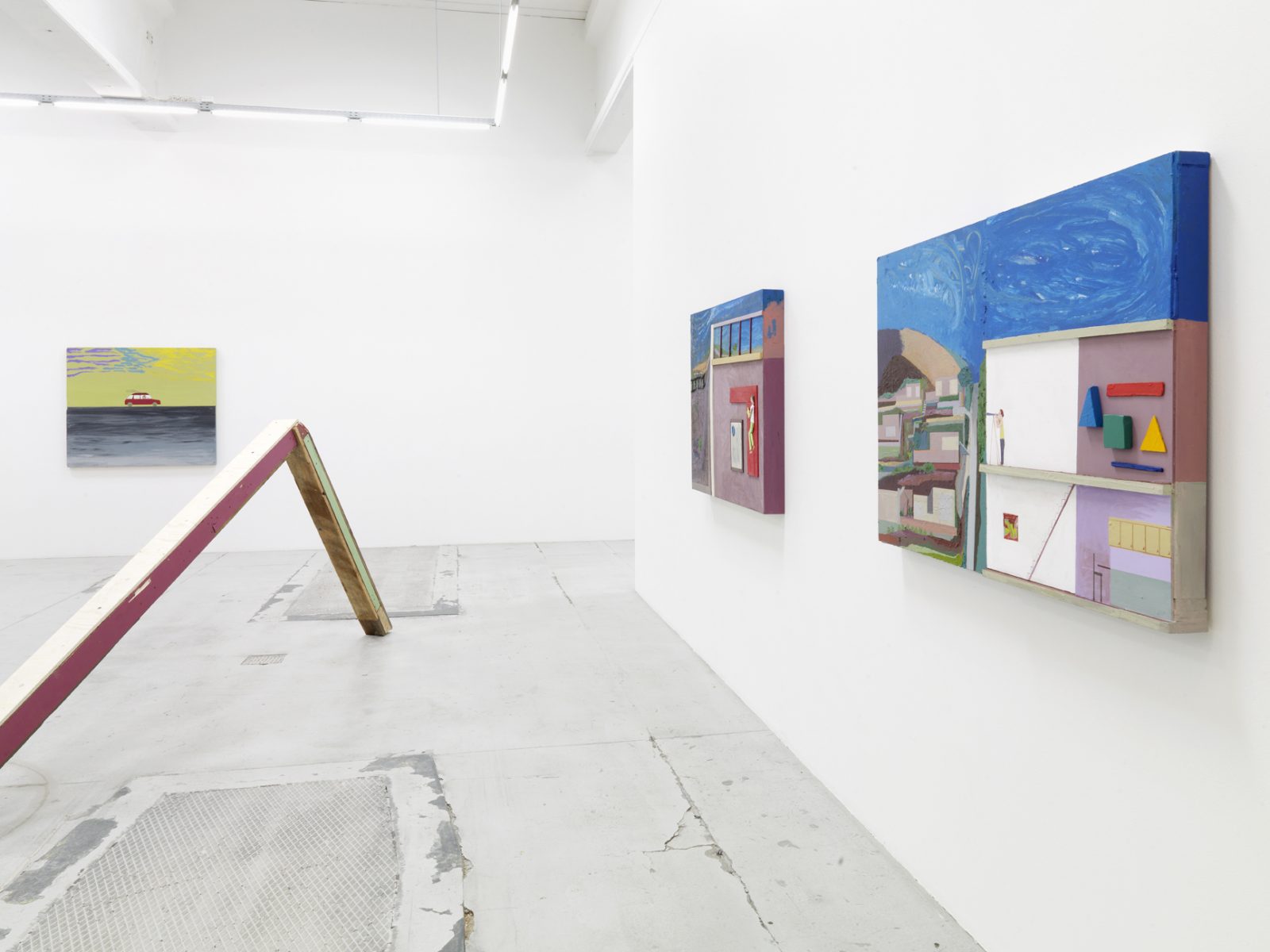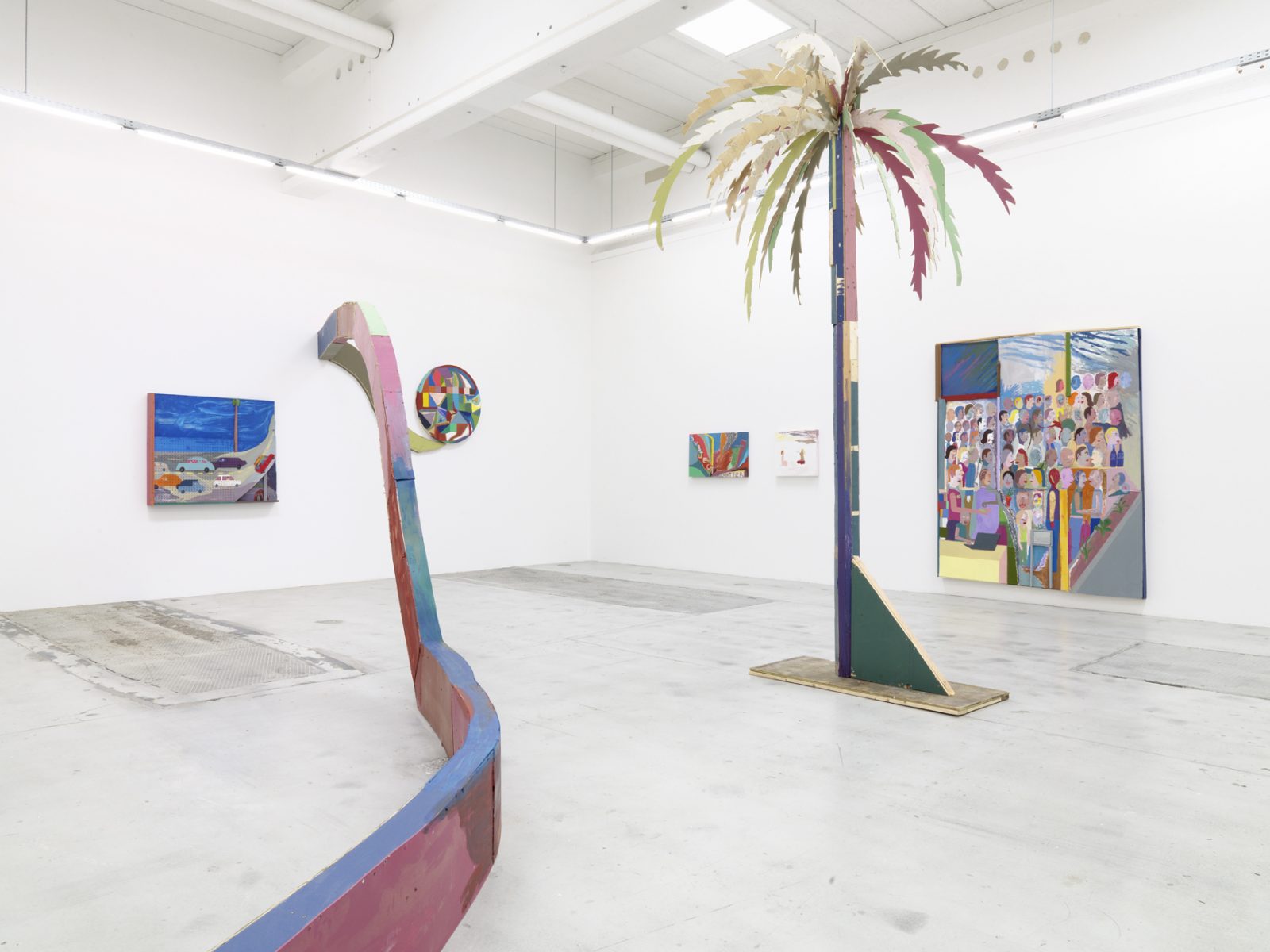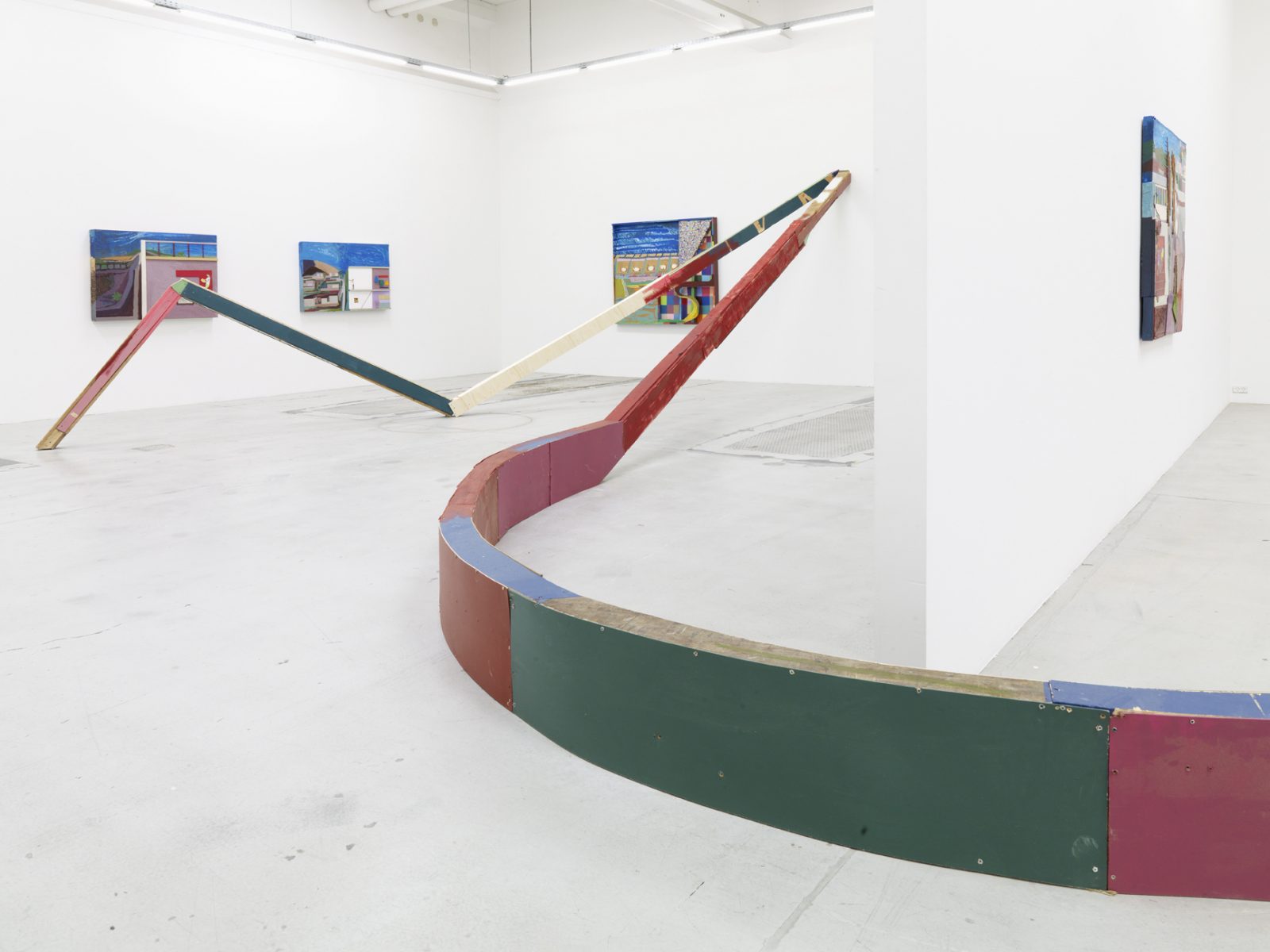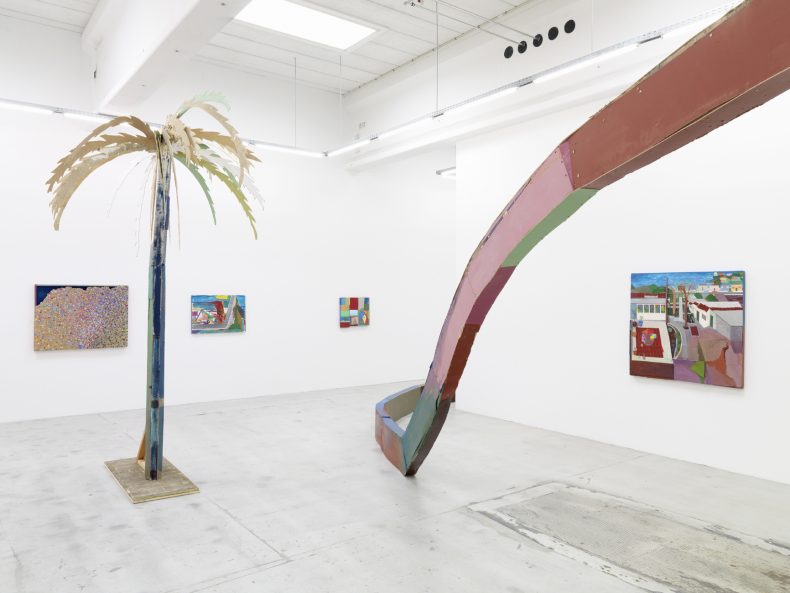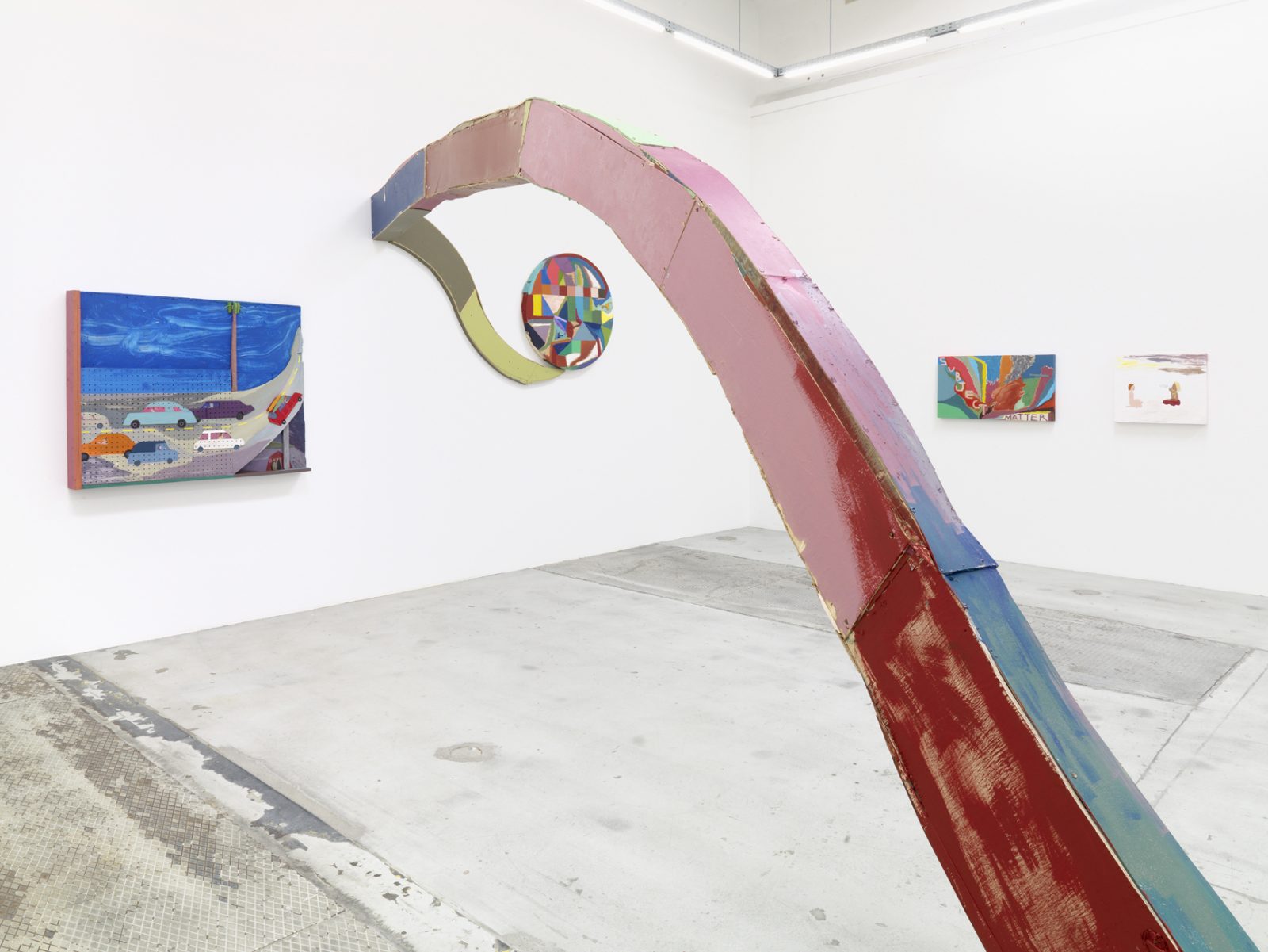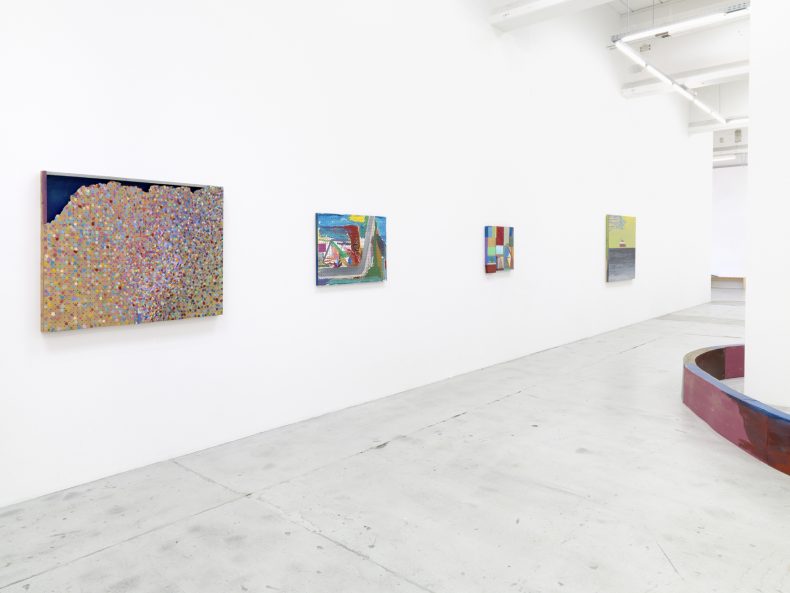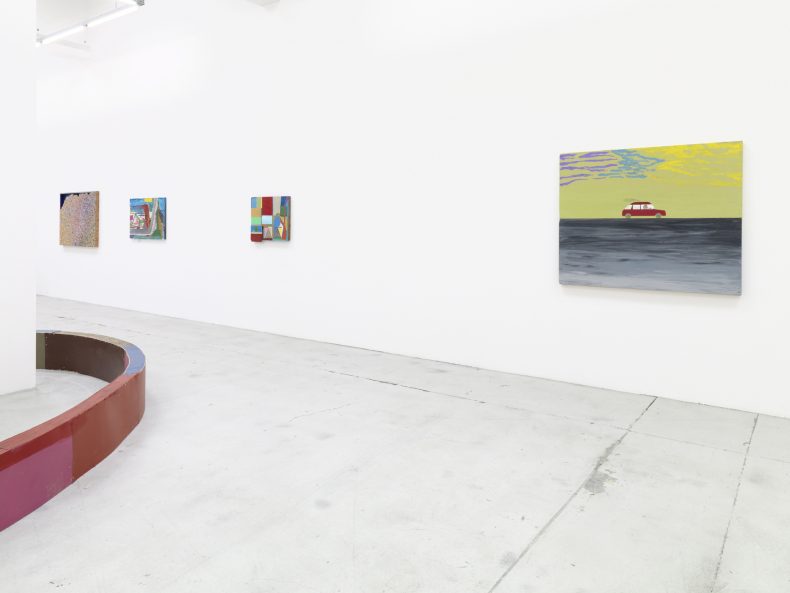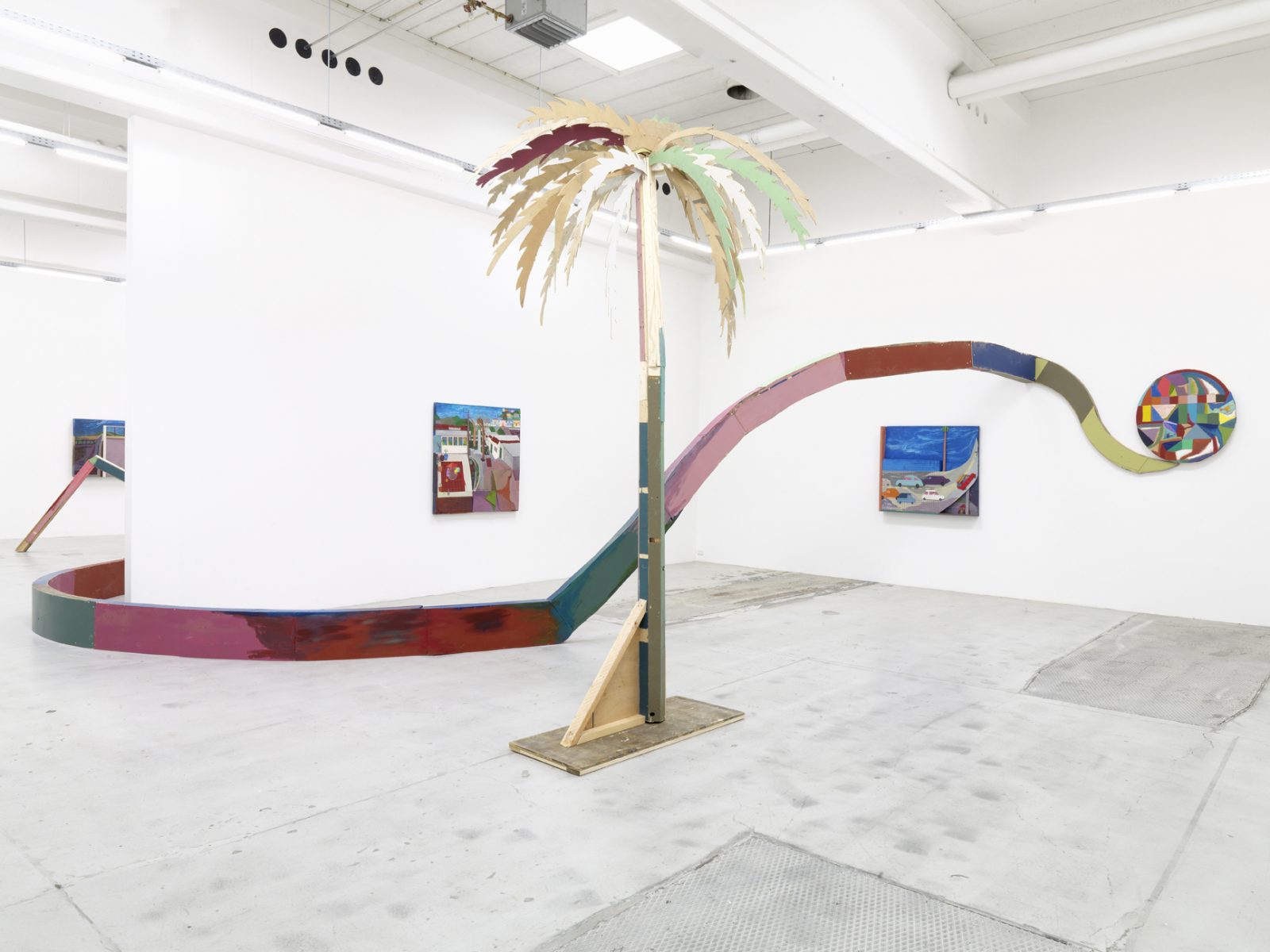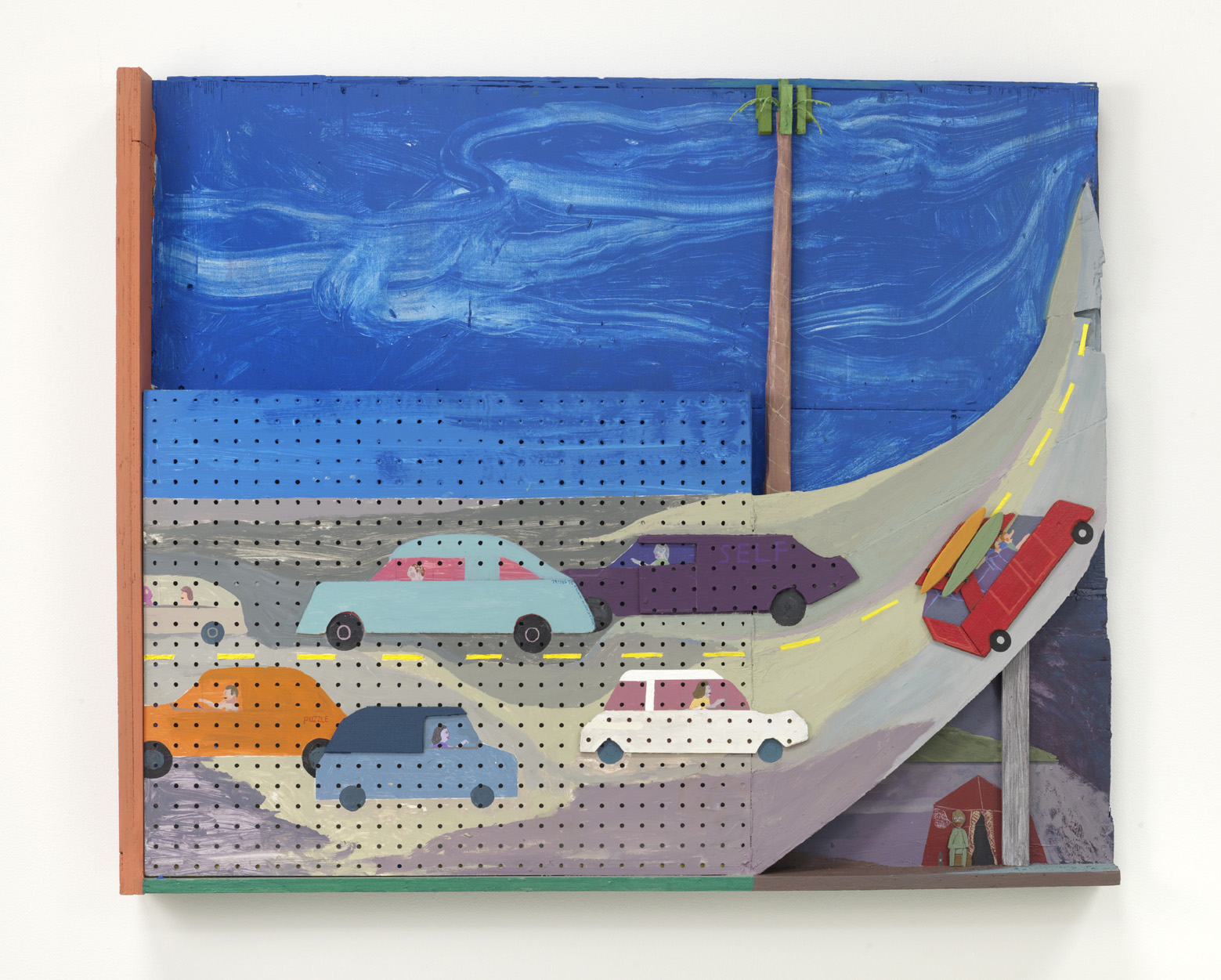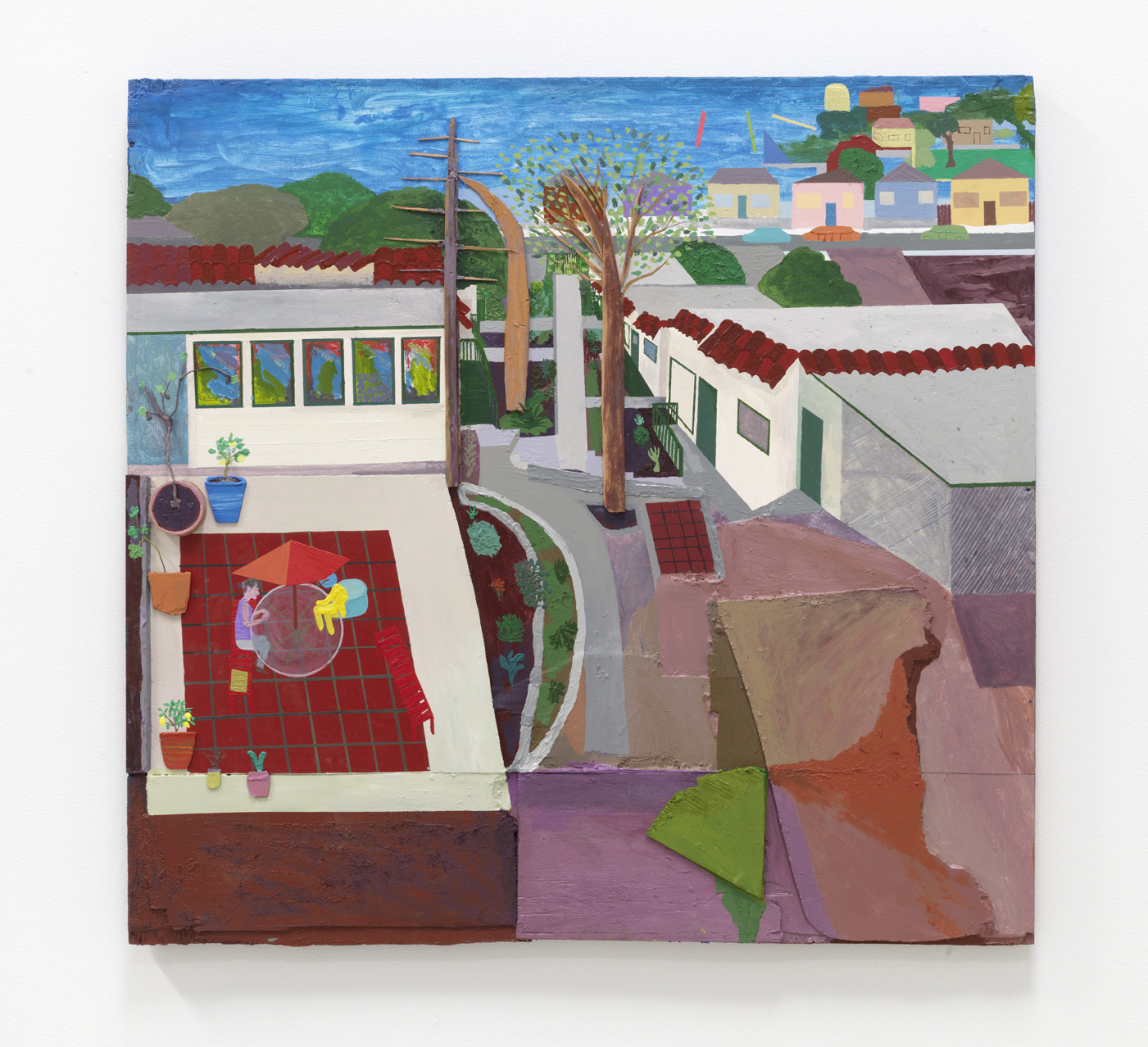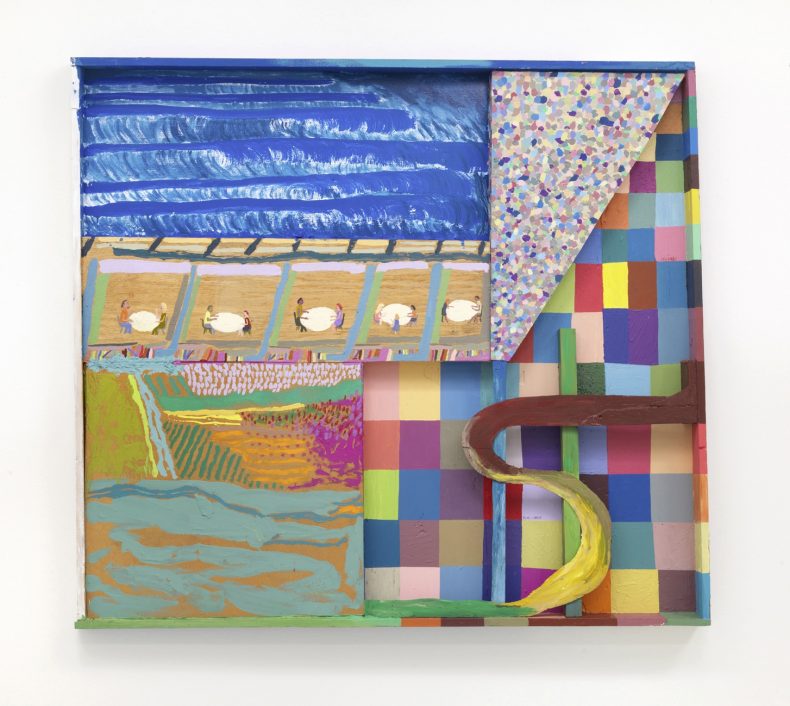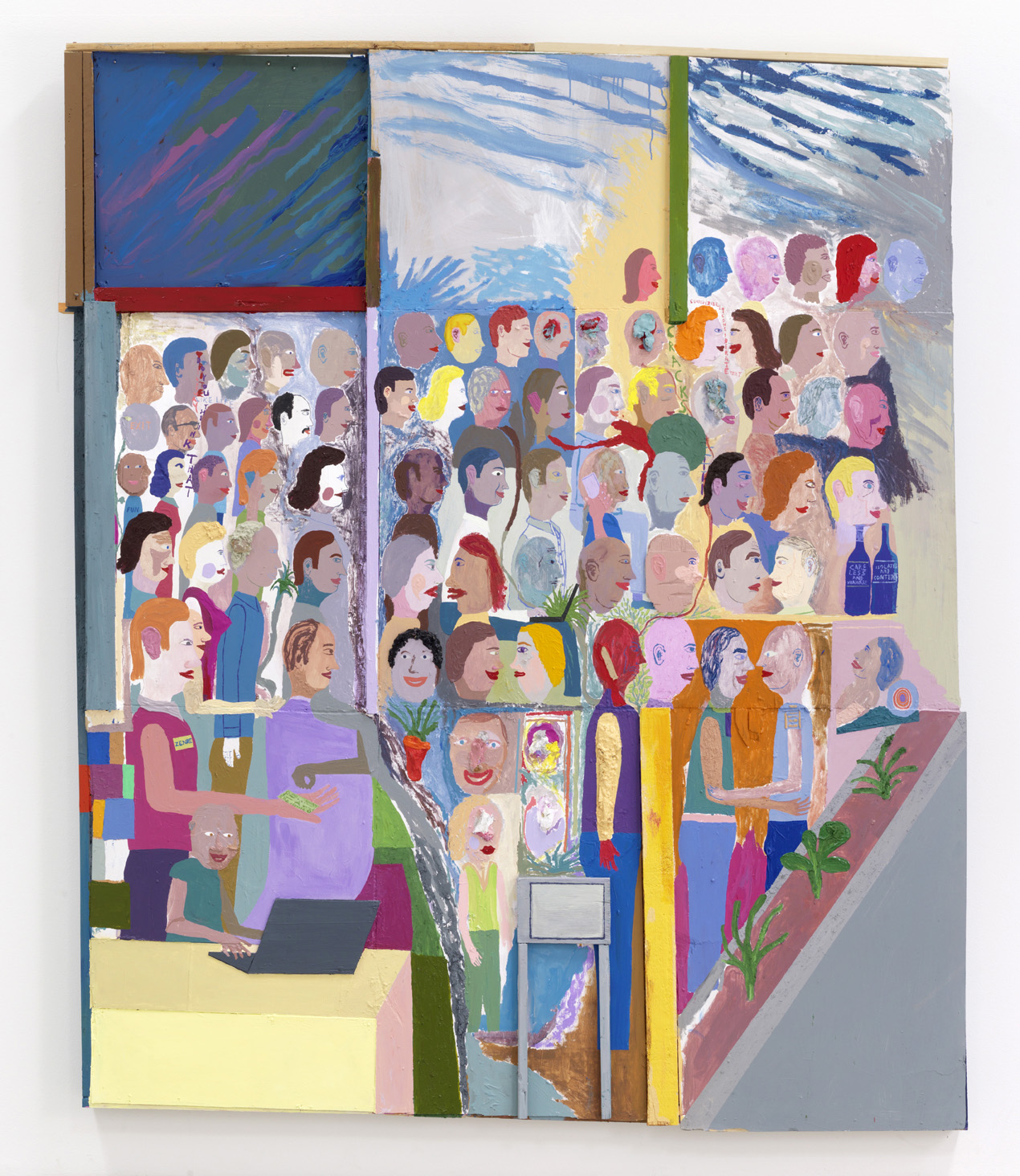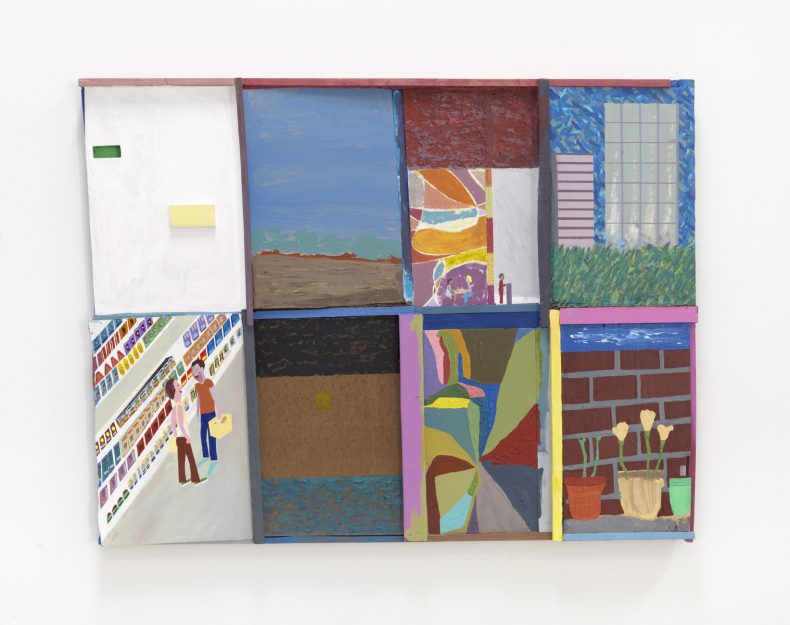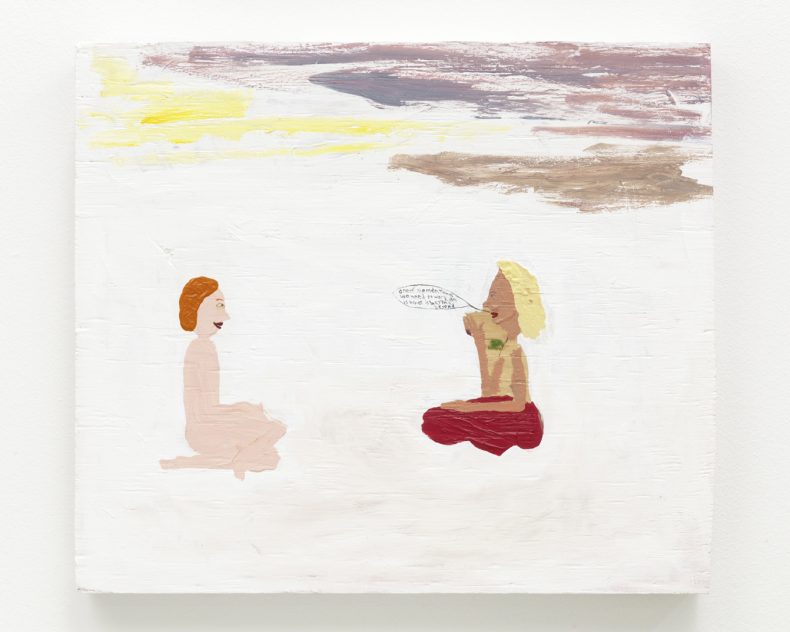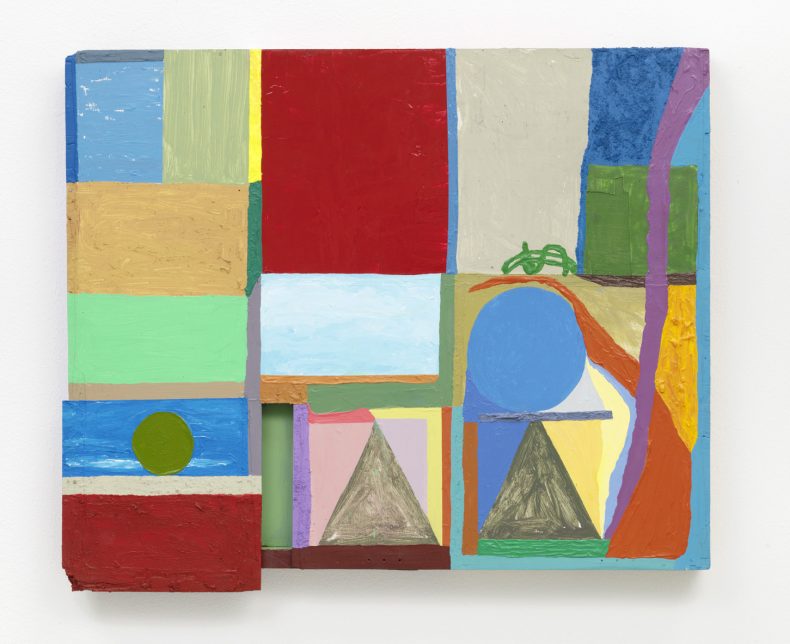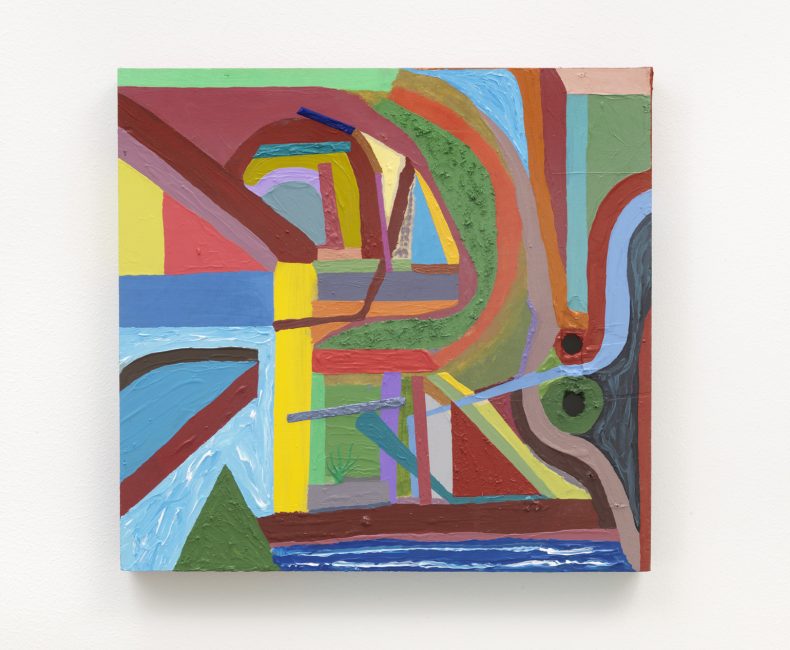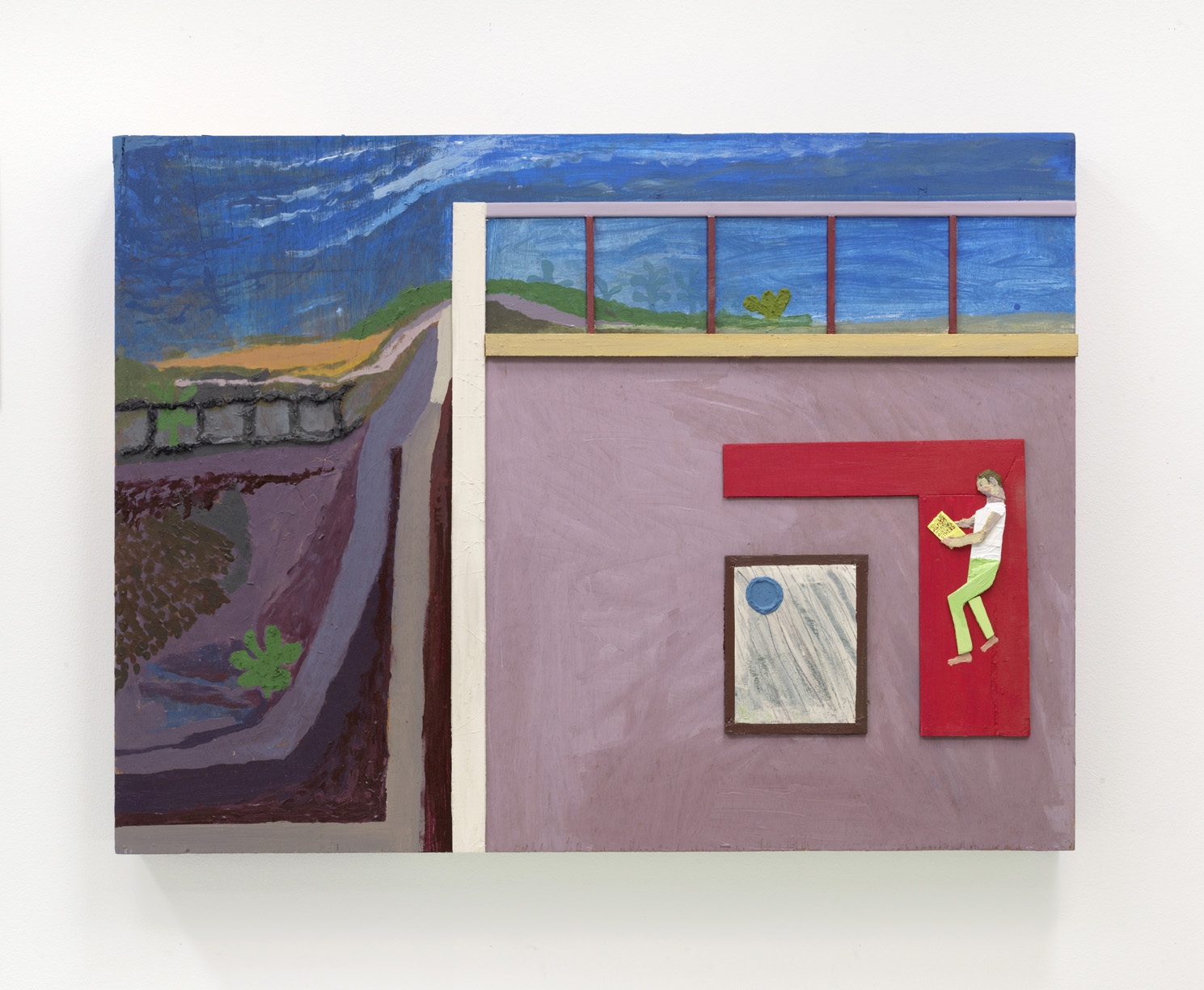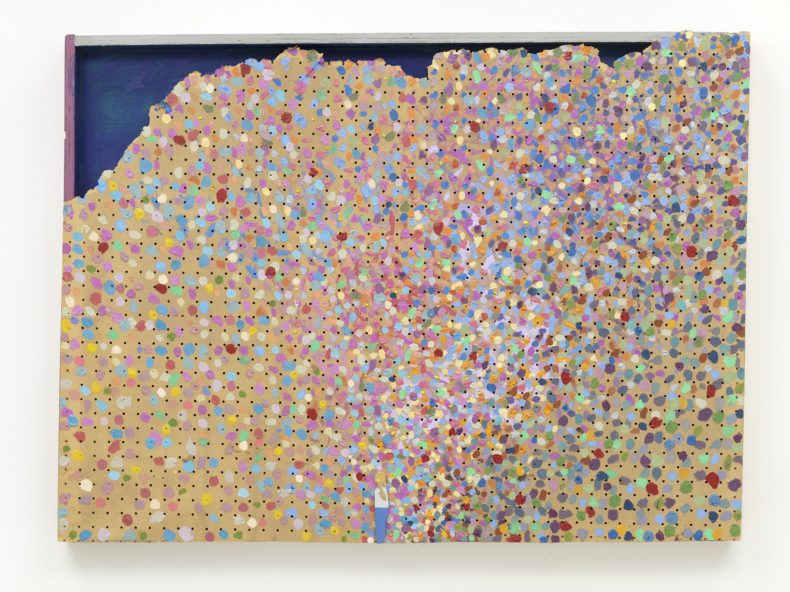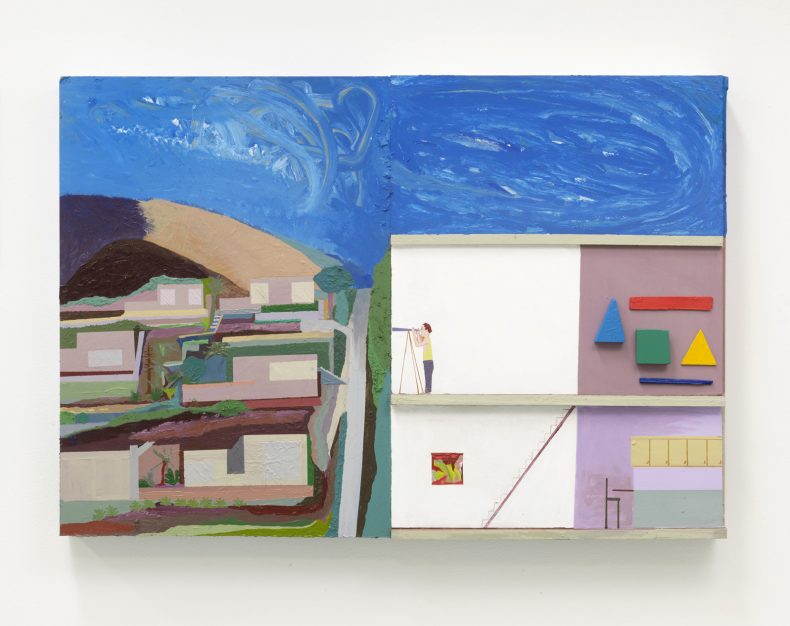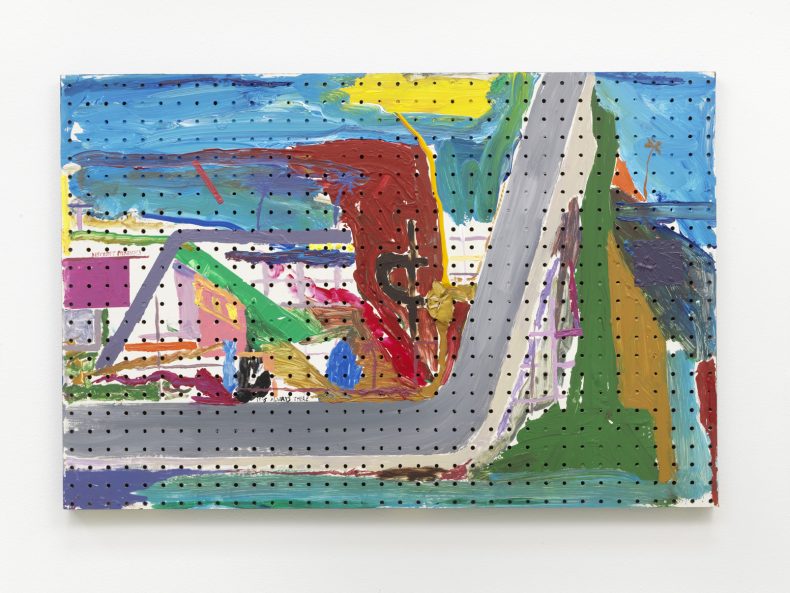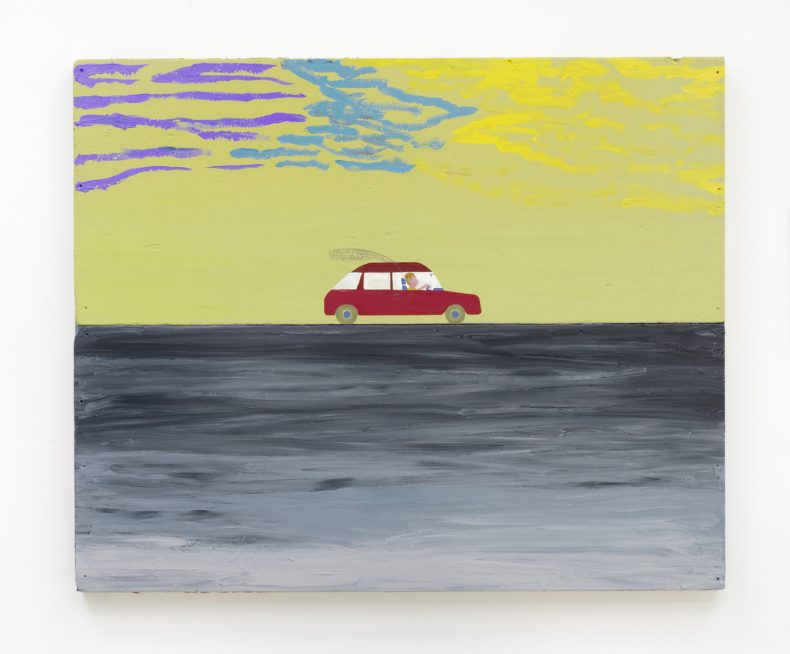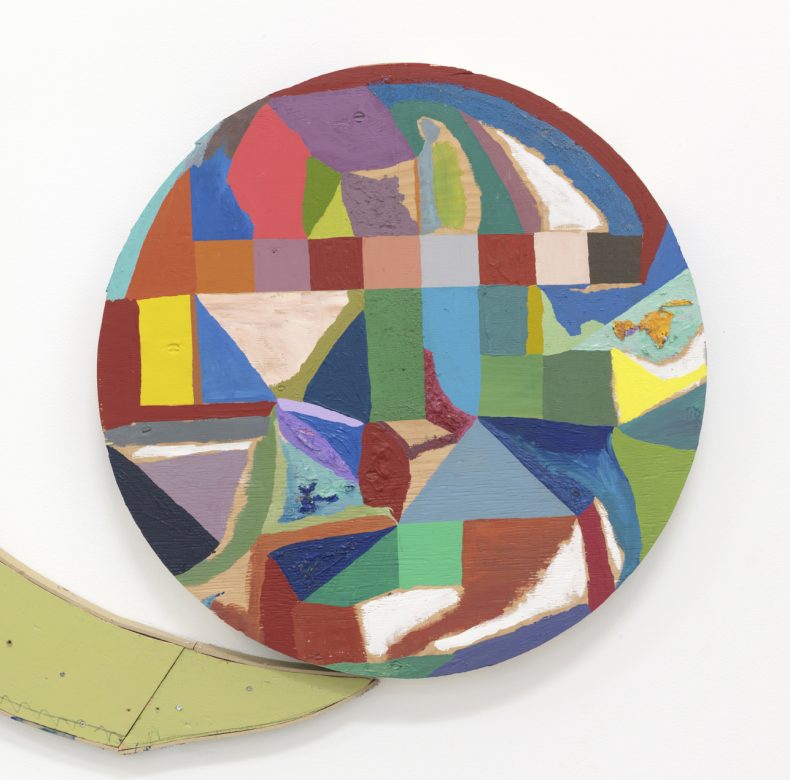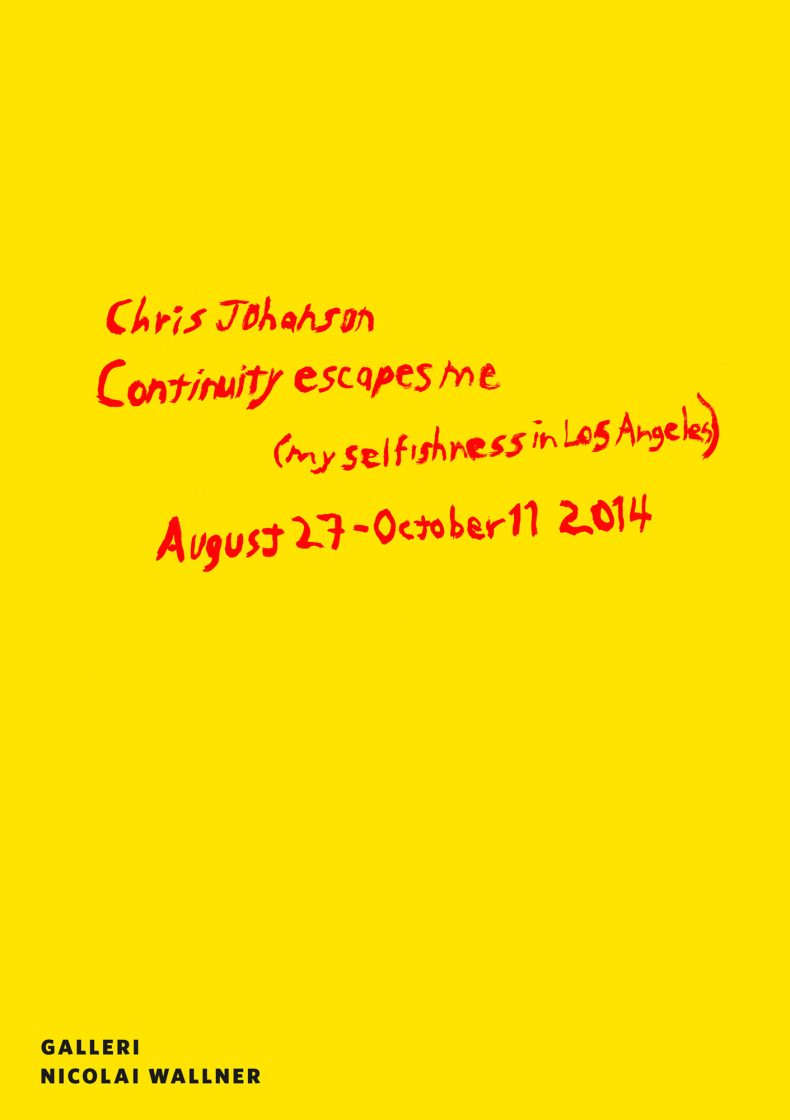 Galleri Nicolai Wallner is pleased to present a solo exhibition of new works by Chris Johanson. Focusing on the city of Los Angeles, Johanson explores the landscape from the point of view of his own personal life experiences. Taking his own self as the starting point, issues of his and others lives, problems and interactions are dealt with in a direct and honest manner. As such, the issues are seen selfishly through Johanson's own lens. Johanson does not necessarily play the critic, but rather explores these phenomena as he sees them playing out within the physical city of Los Angeles.
Creating a physically immersive portrayal of the city, an exciting use of materials, colors, abstract and figurative elements come together, ultimately underlining what makes the city diverse as well as what brings it together. Working with unexpected surfaces, Johanson seamlessly incorporates these elements through paintings on found wood and installations—painting directly onto these surfaces. Cut out and layered one on top of the other, the materials combine to create a three-dimensional experience. A large installation runs throughout the entirety of the exhibition—a representation of the energy that pulsates through the city throughout night and day—creating a flowing dynamic that also physically links the works together.
The eclectic nature of this work makes evident the chaotic nature of the city of Los Angeles and its inhabitants, but it equally demonstrates a more serious underpinning. Johanson's choice to use recycled materials is a decidedly political one, albeit with an aesthetic component. The commitment is one of conservation, and as such determines much of what Johanson does, further tying himself with his own immediate environment.
This direct manner through which Johanson addresses his subject matter is indicative of his practice. Coming from a group of artists to emerge out of San Francisco in the mid-1990s, Johanson has eschewed a more academic approach to painting, instead focusing on the feelings and experiences around him. Painting is understood a means of expression, and as such is an explosion of energy and excitement. As such, painting functions for Johanson as not only a means of communication, but equally an outlet.
Chris Johanson (b. 1968, San Jose) has become one of America's most important painters, with recent solo presentations at LA MOCA Pacific Design Center (Los Angeles), and Malmö Konsthall (Malmö), as well as group presentations at Louisiana Museum of Modern Art (Humlebæk), SFMOMA (San Francisco), Museum of Contemporary Art (Chicago), CCA Wattis Institute for Contemporary (San Francisco), MCA Chicago (Chicago), and the Whitney Biennial (New York), Istanbul Biennial (Istanbul) and the Berlin Biennale (Berlin).