INTERFEARS
April 14 - May 20 | 2023
Galleri Nicolai Wallner is pleased to present Interfears, a solo exhibition by Jesper Just.
Interfears features a singular film work of the same name. A large-scale projection encompasses an entire section of the gallery, the lights dimmed. Focusing on the emotional topography of an actor's brain, the film has two primary figures—an fMRI scanner and an actor, the recognisable Matt Dillon.
The fMRI machine scans the actor's brain, capturing and presenting his brain waves in two and three-dimensional representations. At the same time, the actor recites a monologue as the scanner monitors his brain. By combining enactments of feelings with fMRI technology, Just's film turns a clinical gaze at emotions as cultural artefacts and on emotional representations as artificial, whether played out by an actor or depicted by a machine.
Interfears proposes that our emotions and our emotional reactions are learned, a product of our social and cultural environments. As such, we can continue to learn how to enact them, to perfect them, to continually adapt them and make sure that the people who experience our emotions and emotional reactions perceive them and understand them as such.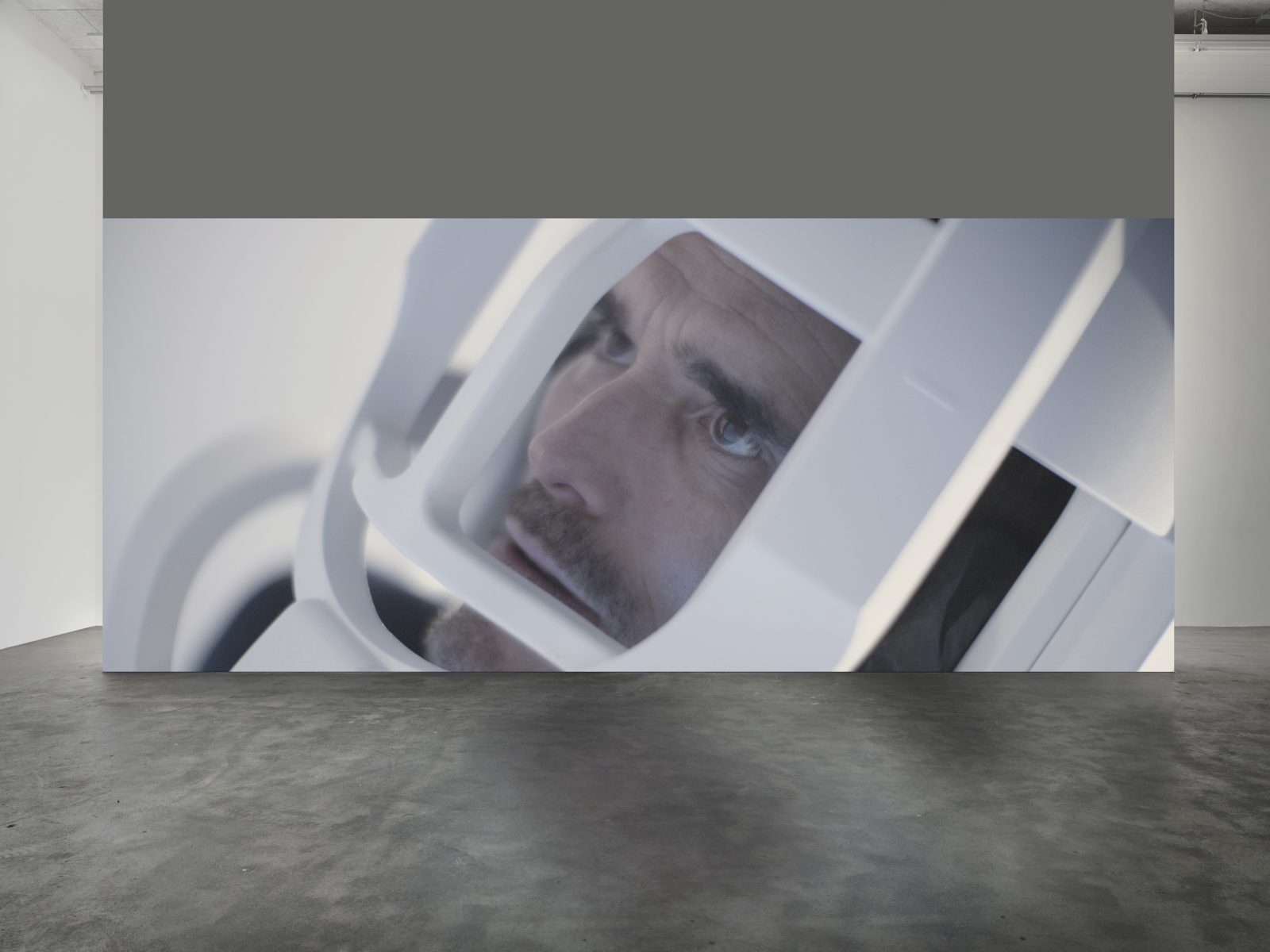 Jesper Just
Interfears (2022)
Single Channel Video, Duration: 16:00
Dimensions variable
Edition of 5 (+1 AP)
Jesper Just takes this concept a step further—the chosen monologue presents a character who has trouble feeling emotions. As the fMRI scanner monitors the actor's brain as it moves through his performance of these pretend emotions, the resulting imagery becomes a visual record of this double role-play. Furthermore, if feelings are cultural objects, they can be staged and exhibited. Here, with Jesper Just's Interfears, they come as moving pictures.
Interfears is concurrently on view at the Musée d'art contemporain de Lyon.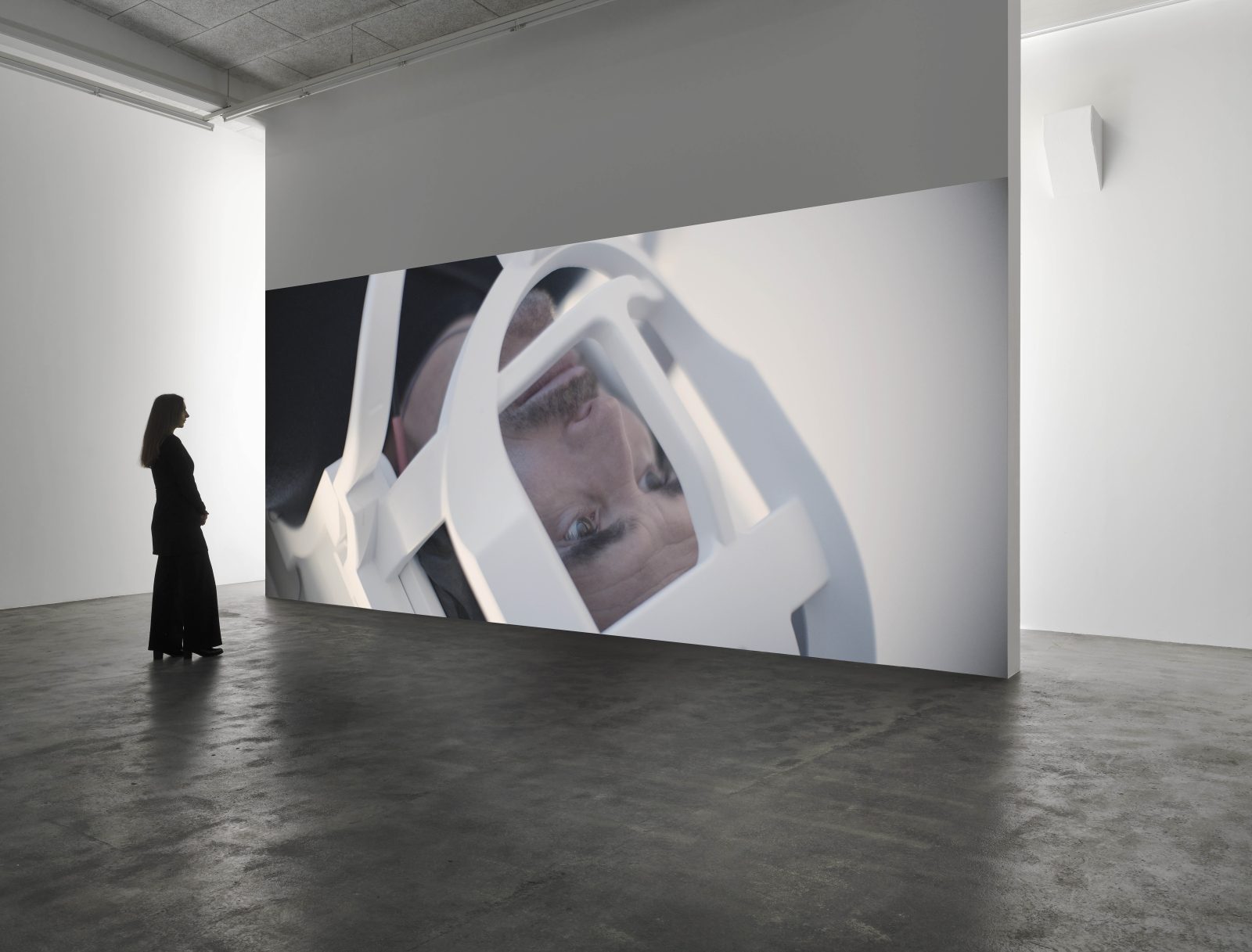 Much of Jesper Just's (b. 1974, Denmark) practice is concentrated on questions of imagery and representation—how do we create imagery, and inversely how does this imagery contribute to our understanding of our bodies, expectations, identities, social conventions, and even our sense of self. Working primarily between the mediums of film, photography and installation, Just incorporates movement, performance, sound, and elegant visual symbolism. These all come to create a deeply interactive and immersive environment.
Jesper Just has shown extensively around the world, representing Denmark at the 55th Venice Biennale in 2013, and with notable solo exhibitions at Palais de Tokyo (Paris), Den Haag (The Hague), Des Moines Art Centre (Des Moines), BALTIC Centre for Contemporary Art (Gateshead), ARoS (Aarhus), the National Museum of Modern and Contemporary Art (South Korea), as well as with the Perform15 performance biennial in Times Square (New York). His work can be found in the public collections of the Metropolitan Museum of Art (New York), the Guggenheim Museum (New York), Museum of Modern Art (New York), Tate Modern (London), Museum of Contemporary Art Kiasma (Helsinki), Musée d'Art Moderne (Luxembourg), Moderna Museet (Stockholm), the National Museum of Modern and Contemporary Art (Seoul), and the National Gallery of Denmark (Copenhagen) among many others.