Marie Lund
August 28 - October 24 | 2020
Galleri Nicolai Wallner is pleased to present a new body of works by Marie Lund.
Marie Lund's practice poetically exposes imprints and reactionary forces as she explores the place and moment of intersection where different objects meet the external world. Working between sculpture, installation and painting, she uses a variety of materials such as textiles, found objects, cement, wood, copper and other natural materials.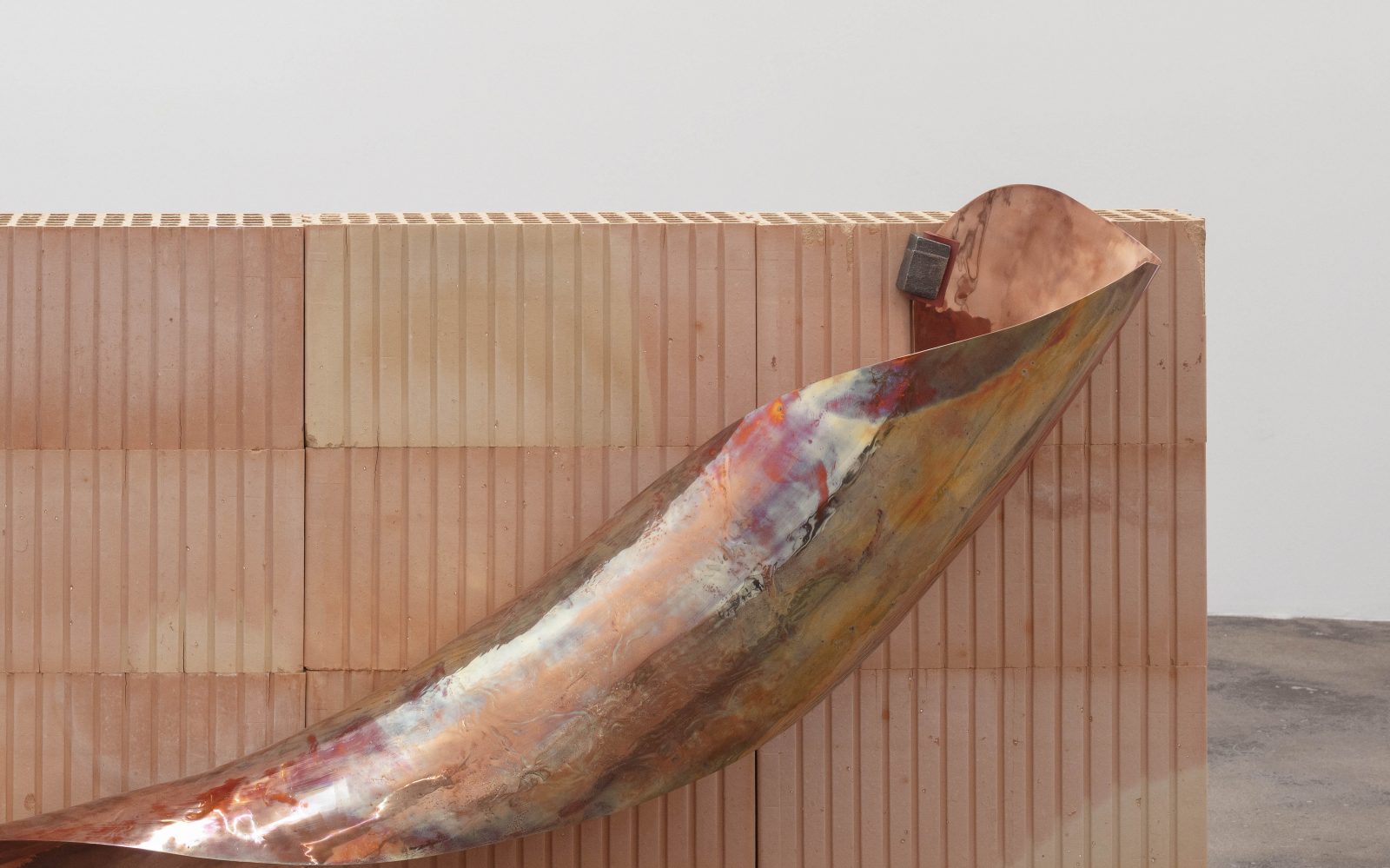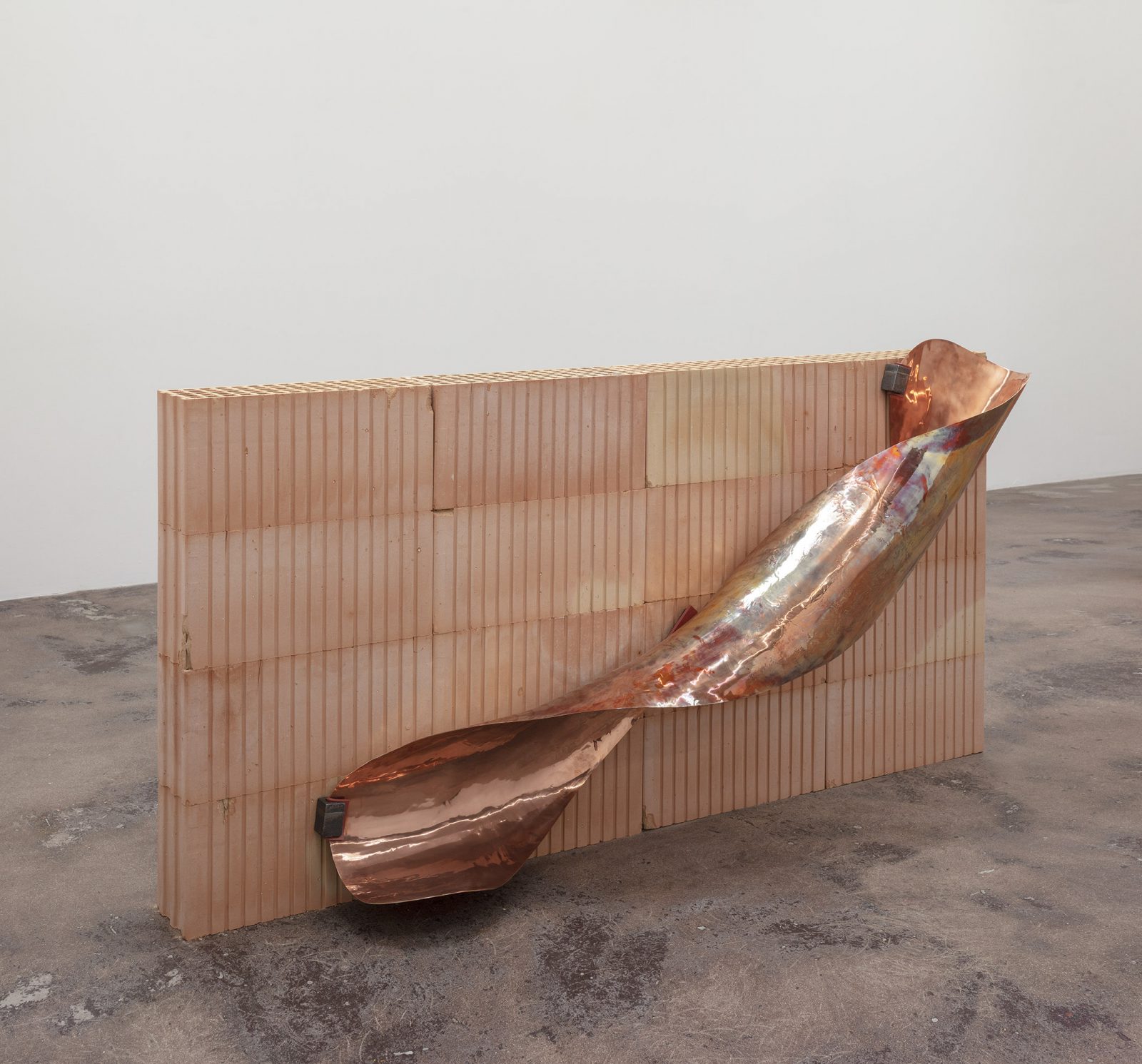 Marie Lund
care (2020)
Clay, copper, rubber and iron
105 x 200 x 50 cm
41.4 x 78.7 x 19.7 in
Lund thoughtfully manipulates these elements, as the physical traces of her process are left visible for us to find in the forms she creates. Leading us down a path of new experiences and new perceptions, she draws out the sublime from the ordinary. In so doing, Marie Lund's works have a distinctly atmospheric quality about them, as if the dichotomies between form and content, internal and external, the body and the material, which are explored in her work can be felt throughout the space. It is within this tangible feeling that Lund invites us to explore, showing us a world which has the sensation of being, at the same time, both familiar and unexpected.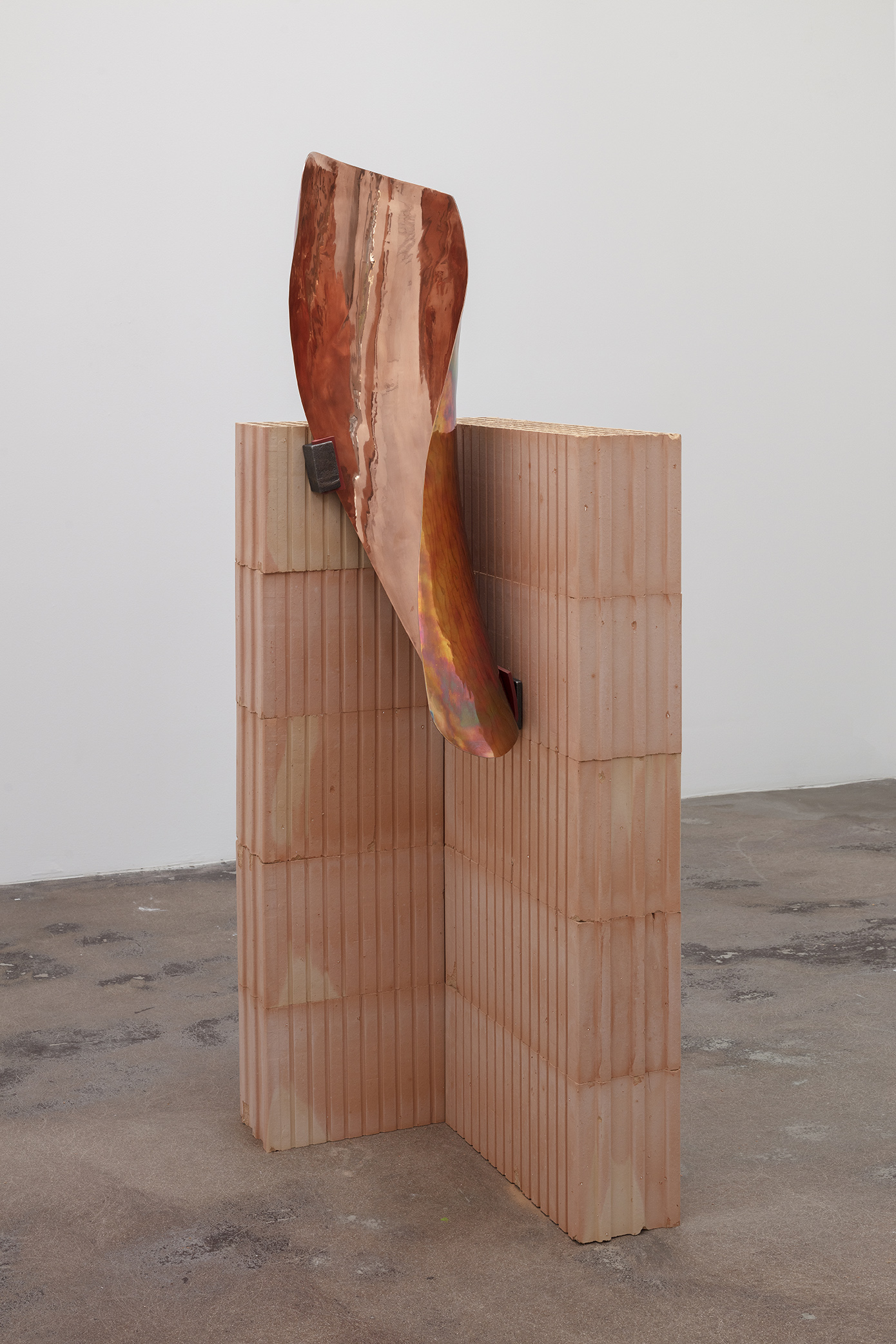 Marie Lund
heroes (2020)
Clay, copper, rubber and iron
171 x 53 x 70 cm
67.3 x 20.9 x 27.6 in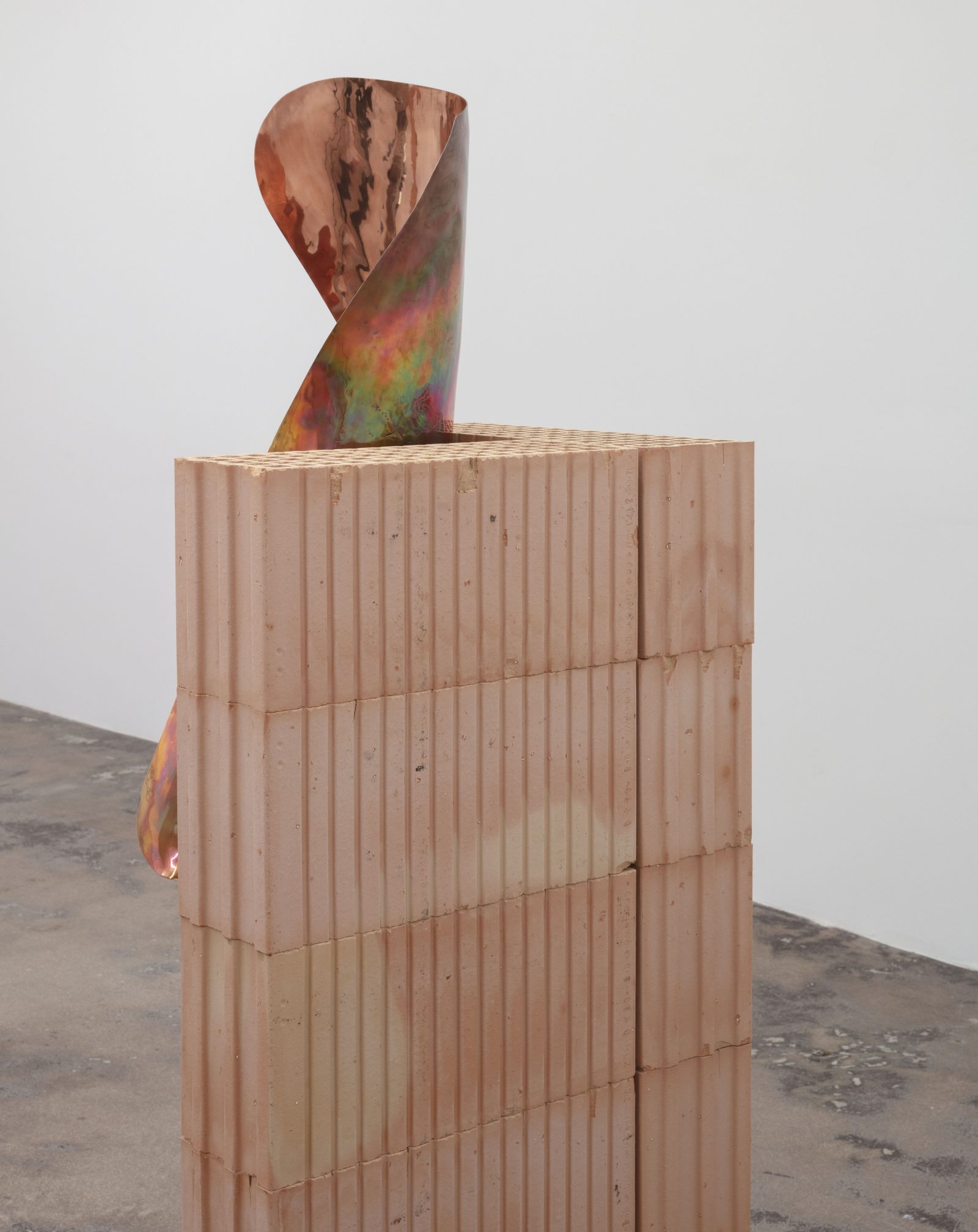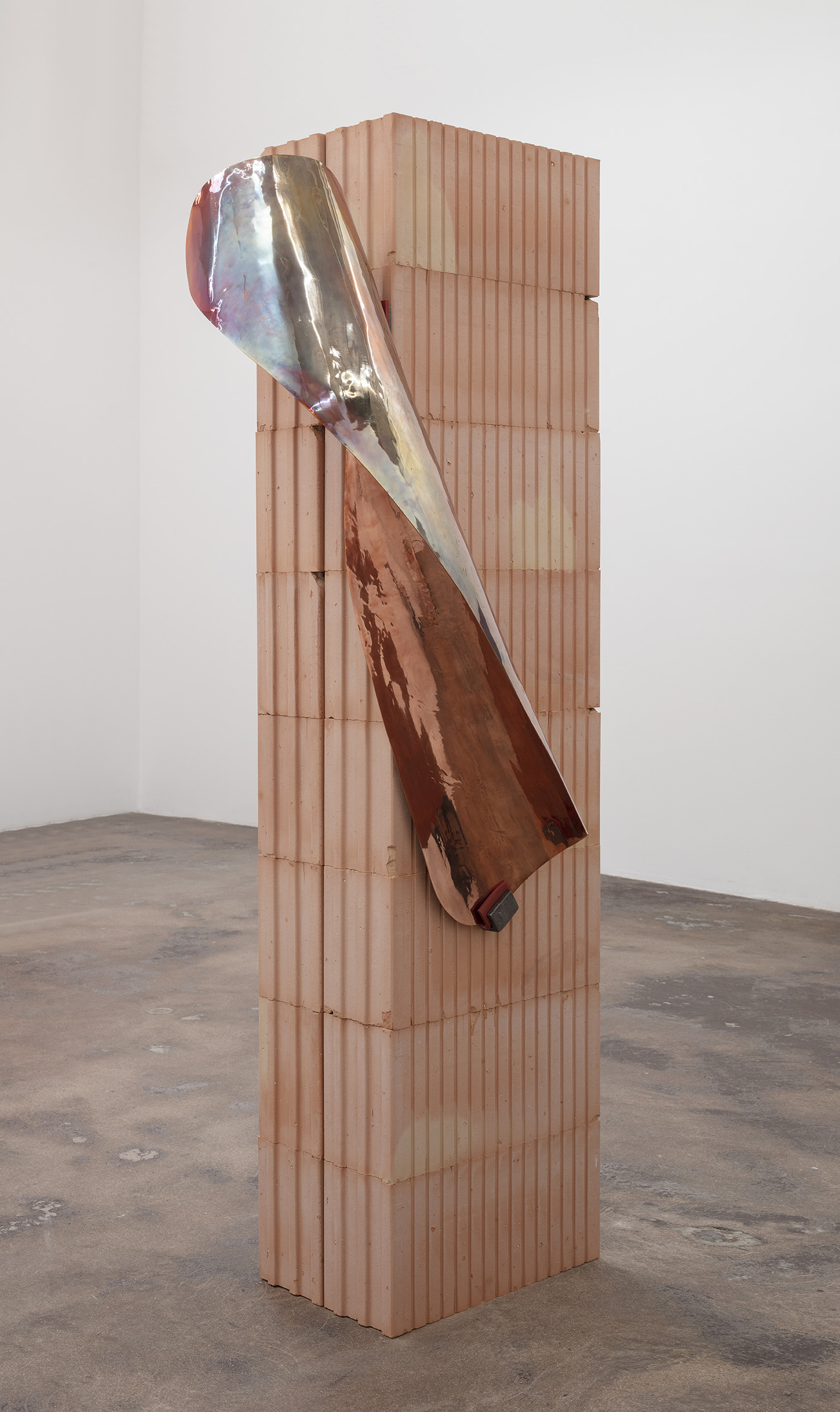 Marie Lund
drift (2020)
Clay, copper, rubber and iron
200 x 90 x 61 cm
78.7 x 35.4 x 24 in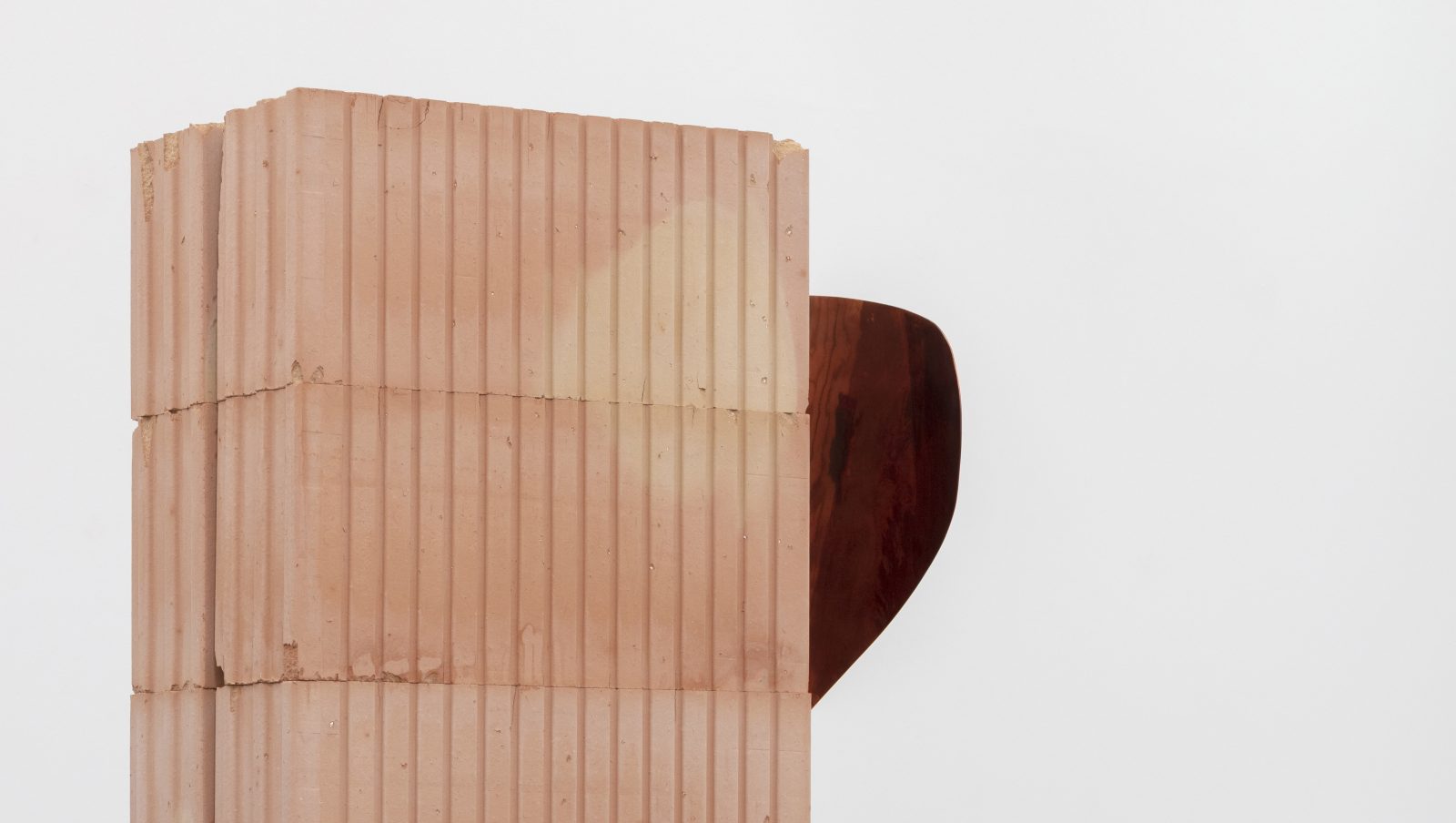 Marie Lund (b. 1976, Denmark) is a graduate of the Royal College of Art in London, where she is currently based. She has had recent solo exhibitions at Holsterbro Kunstmuseum (Holsterbro), Museo Marino Marini (Florence), and Badischer Kunstverein (Karlsruhe). In 2009 she was invited to be a part of Momentum: Nordic Biennial. Lund has also been included in exhibitions at Palais de Tokyo (Paris), Museum Kunstpalast (Dusseldorf), Tate Britain (London), Centre Pompidou (Paris), Galleria Nazionale d'Arte Moderna (Rome), ICA Institute for Contemporary Art (London), Fondazione Sandretto Re Rebaudengo (Turin), Galerie im Taxispalais (Innsbruck), Hayward Gallery (London), Yerba Buena Centre for the Arts (San Francisco), Kusntverein Bregenz (Bregenz), FRAC Franche-Comté (Besançon) Kunstmuseum Krefeld (Krefeld), Halle for Kunst & Medien (Graz), Sorø Kunstmuseum (Sorø), CCA Watts (San Francisco), and the Museum of Contemporary Art Detroit (Detroit) among many others.