Mythological Dinosaurs | Online Presentation
January 2020
Galleri Nicolai Wallner is pleased to present an Online presentation focusing on Alexander Tovborg's interest in the dinosaur as subject. Drawing a link between the subjective character of the female figure in Pre-Raphaelite painting and our cultural exploration of the pre-historic age, Tovborg's use of the dinosaur as a central figure in his work creates a discussion around emotion, empathy, and truly knowing another.
Often interpreted as symbols of wonderment and possibility, dinosaurs dominated and defined an era that is little understood. Our historic need to personify dinosaurs can therefore be interpreted as an illustration of an impulse to mythologize, to give meaning to that which cannot be otherwise understood.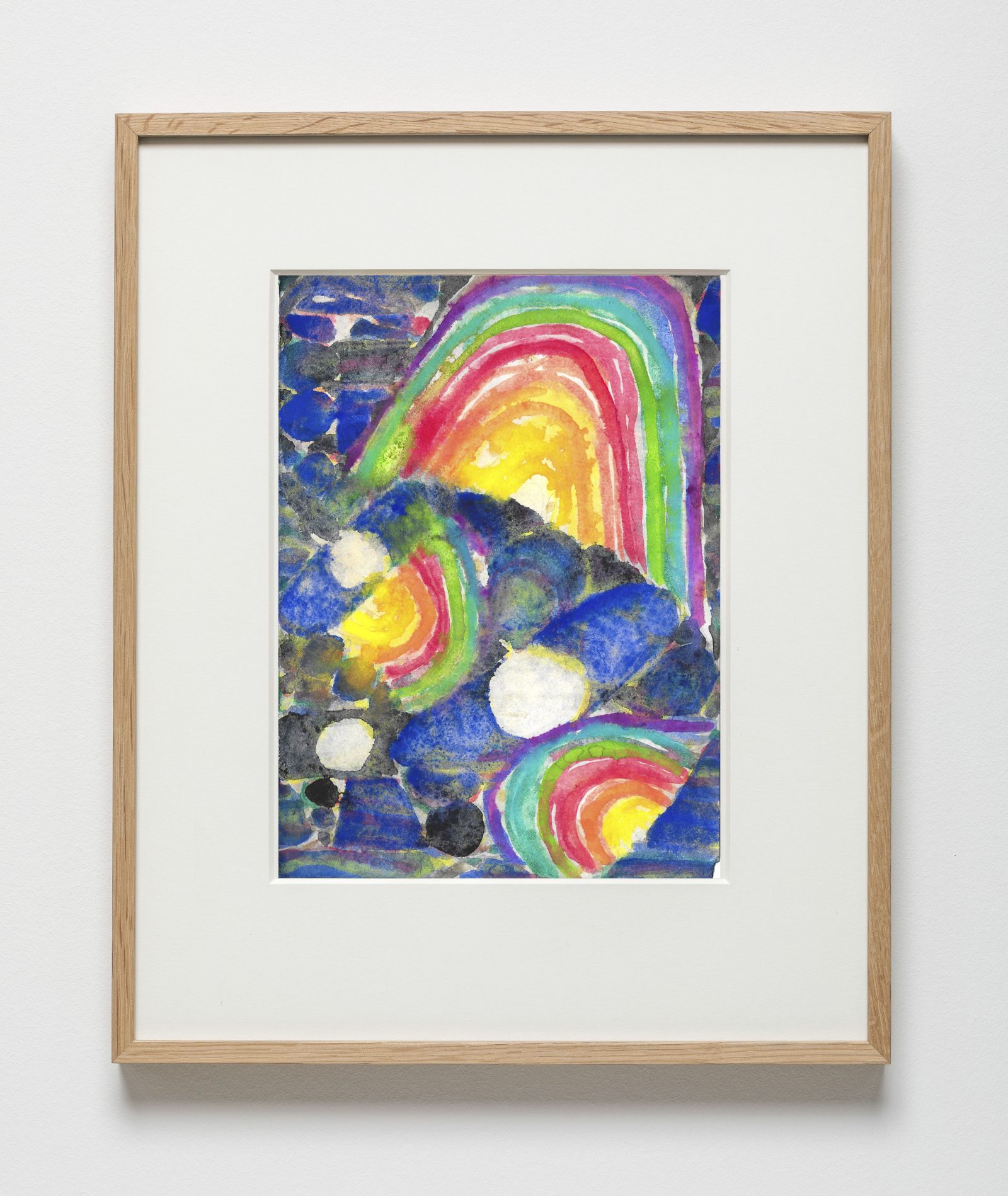 Alexander Tovborg
Eternal Feminine XXIV (2014)
Watercolour on paper
20.3 x 15.3 cm | 8 x 6 in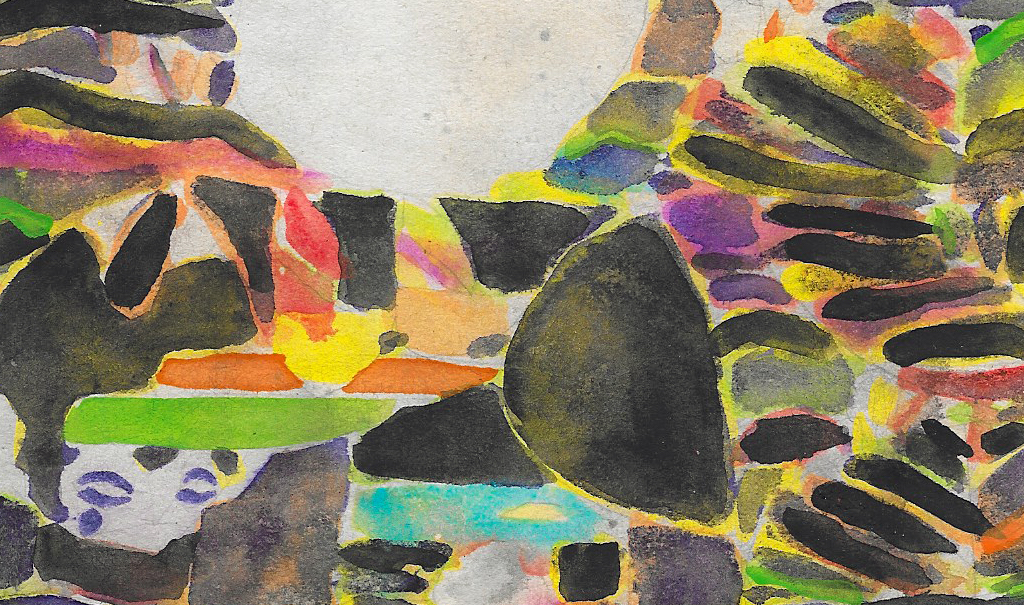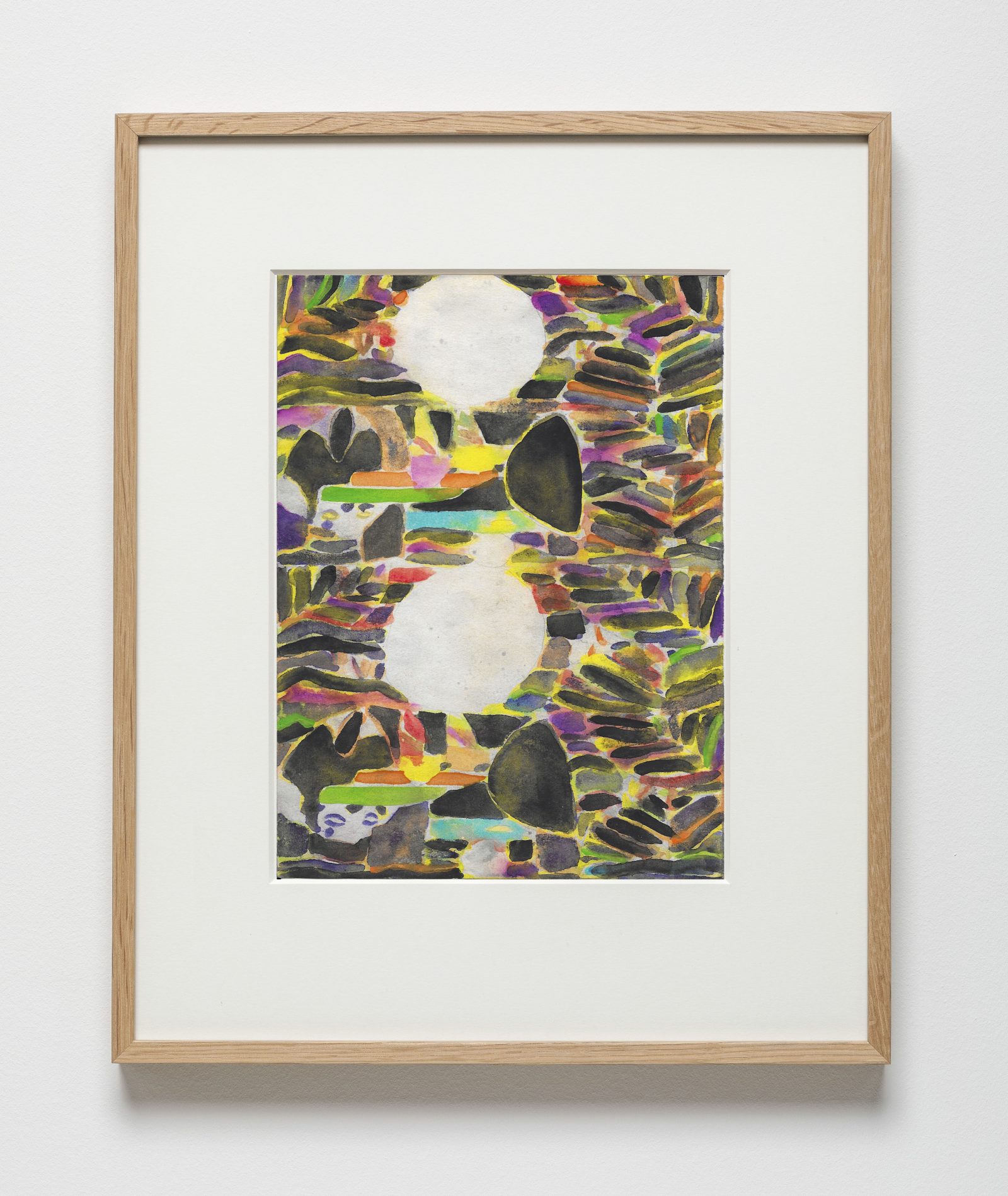 Alexander Tovborg
Eternal Feminine XXVI (2014)
Watercolour on paper
21 x 15.3 cm | 8.3 x 6 in
In Tovborg's practice, this comes through the image of an eye crying, which is repeated often throughout his works, creating a kind of emotional language. An emotive gesture, it serves not only as a symbol of the idealized and romanticized fashion which dinosaurs have habitually been depicted, but also a symbol of self-awareness—an acknowledgement that their time has ended.
Ultimately, the dinosaurs become emblematic of how we imagine the mind and experience of the other, highlighting the discord between their reality and how we imagine it to be and questioning the veridical nature of their relationship.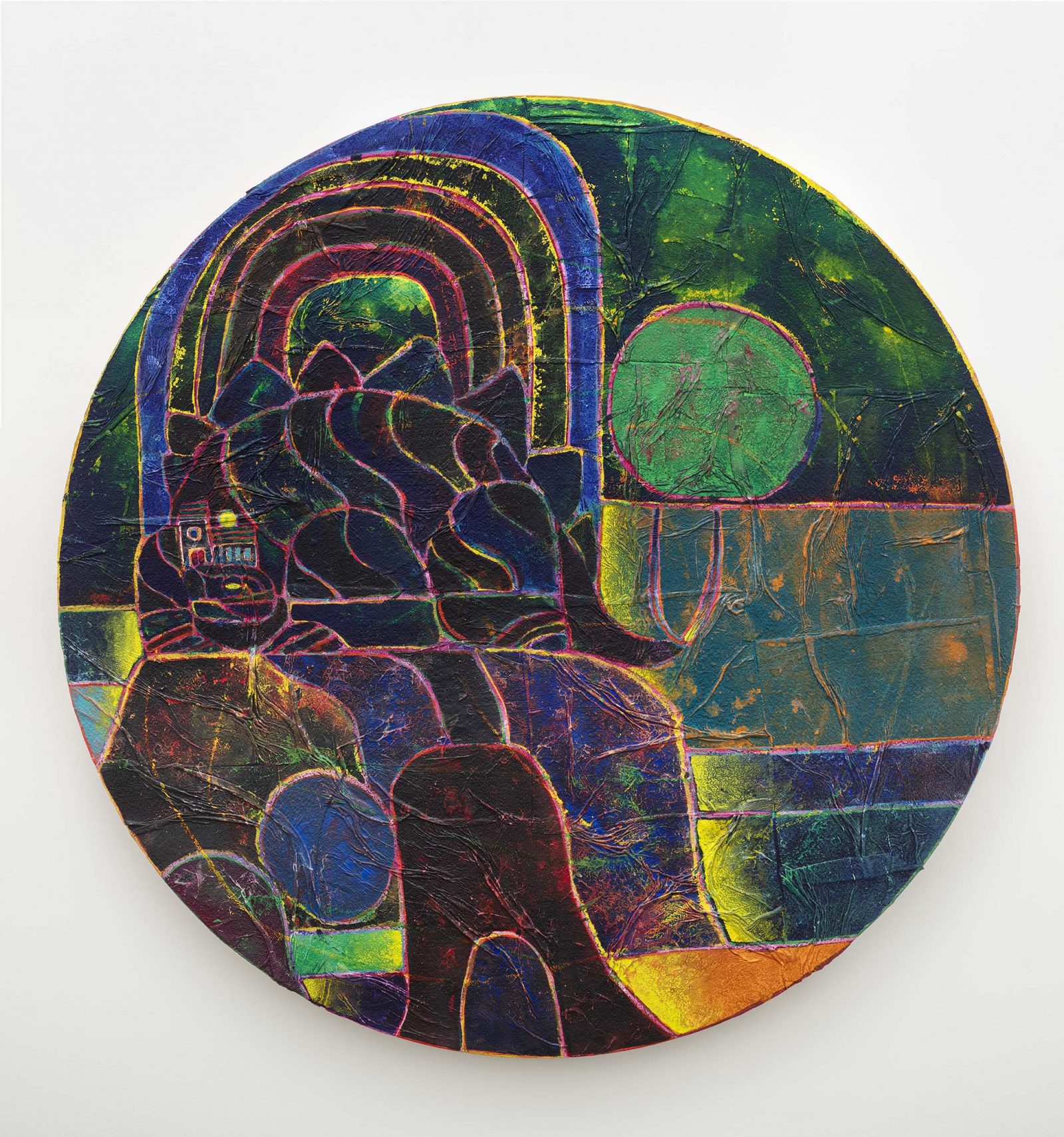 Alexander Tovborg
Untitled (2019)
Acrylic, pastel and felt on wood
Ø 148.5 cm, D 6 cm | 58.5 x 2.4 in