Layers | Online spring presentation
Spring 2019

Galleri Nicolai Wallner is pleased to present our Online Spring Presentation, Layers, with works by Elmgreen & Dragset, Jakob Kolding, and Marie Lund.
Taking as its starting point the idea of layering, this online presentation looks at the ways in which our artists and their works use the concept of layers both physically and metaphorically.

With some artists, this act of layering is a physical process, in a way that is intended to make connections and new ways of understanding.
This is notably the case with the juxtaposing collaged elements in Jakob Kolding's lambda which create new narratives, as well as with Marie Lund's work Stills, where the presence of the sun has simultaneously taken something away while creating something in its absence.
With others, the idea of layering is more abstract, leading to a kind of an openness. Elmgreen & Dragset's Historical Detail, Fig. 5 references shifting aesthetics and the need to simultaneously show different (often clashing) interests and tastes to prove what individuals we are.
Layer upon layer, work next to work, each opens up new possibilities within itself, and within us.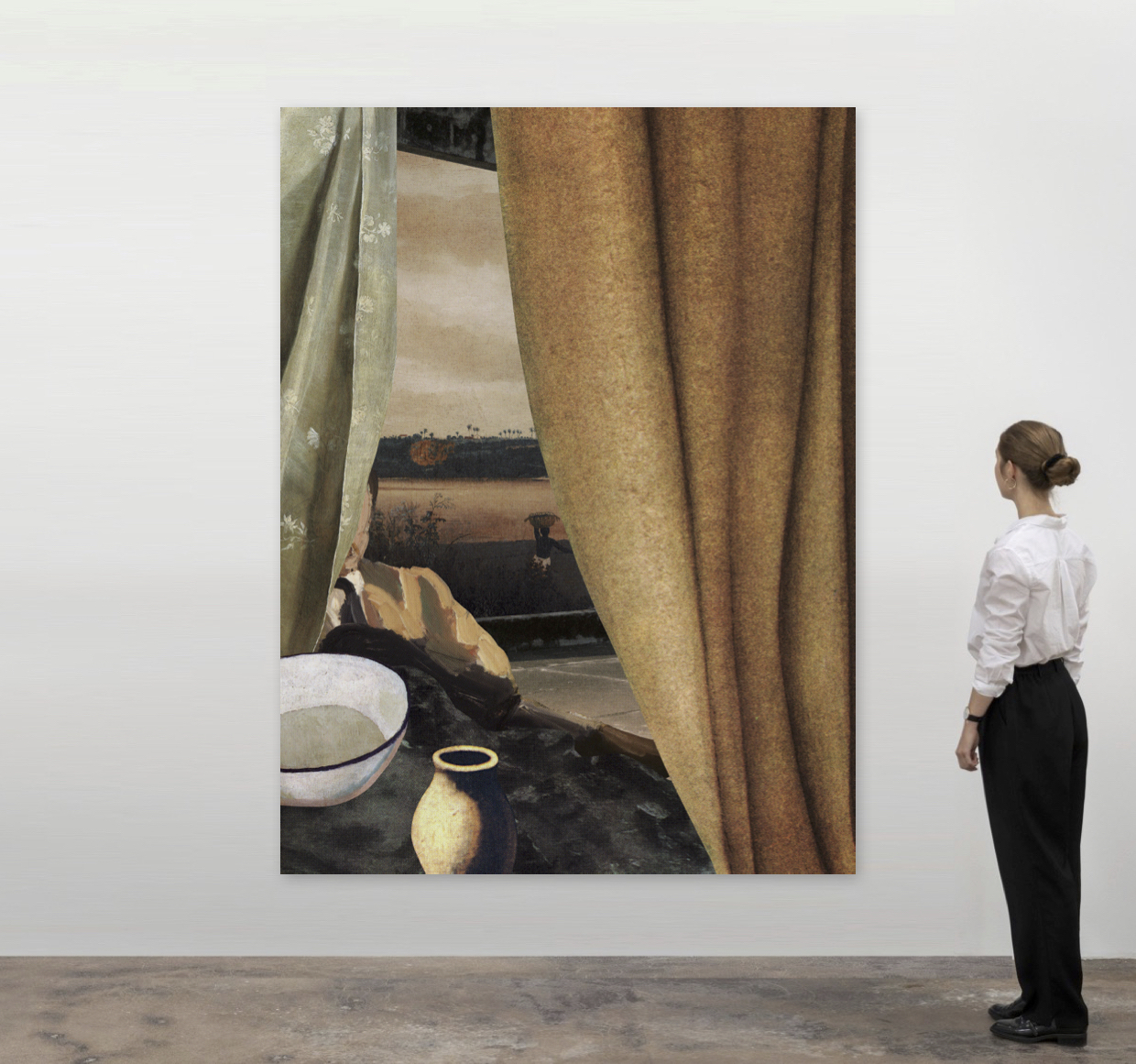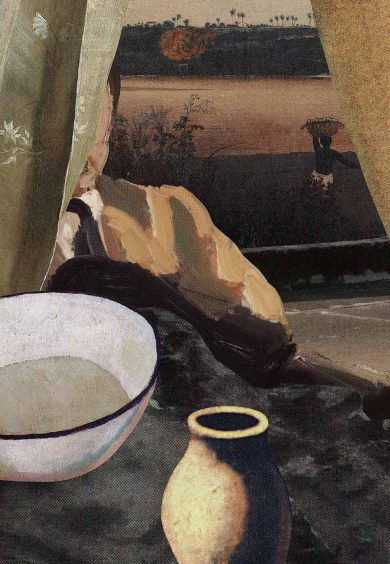 Jakob Kolding
Self-Portrait (Middleclass) (2017)
Laserchrome print mounted on 4 mm aluminium with 8 mm plexiglass
200 x 149.5 cm
Edition of 1 (+1 AP)
Jakob Kolding's practice takes on the interwoven nature of themes such as identity, politics, presentation, the positioning of bodies, gestures and acting, are explored. Working primarily with collage, juxtaposed imagery and ideas come together as he creates a space in which the possibility for new, unexpected connections is left deliberately open. In so doing, we are asked to look to our own subjective experiences and interpretations of what is at hand, building further layers within the work.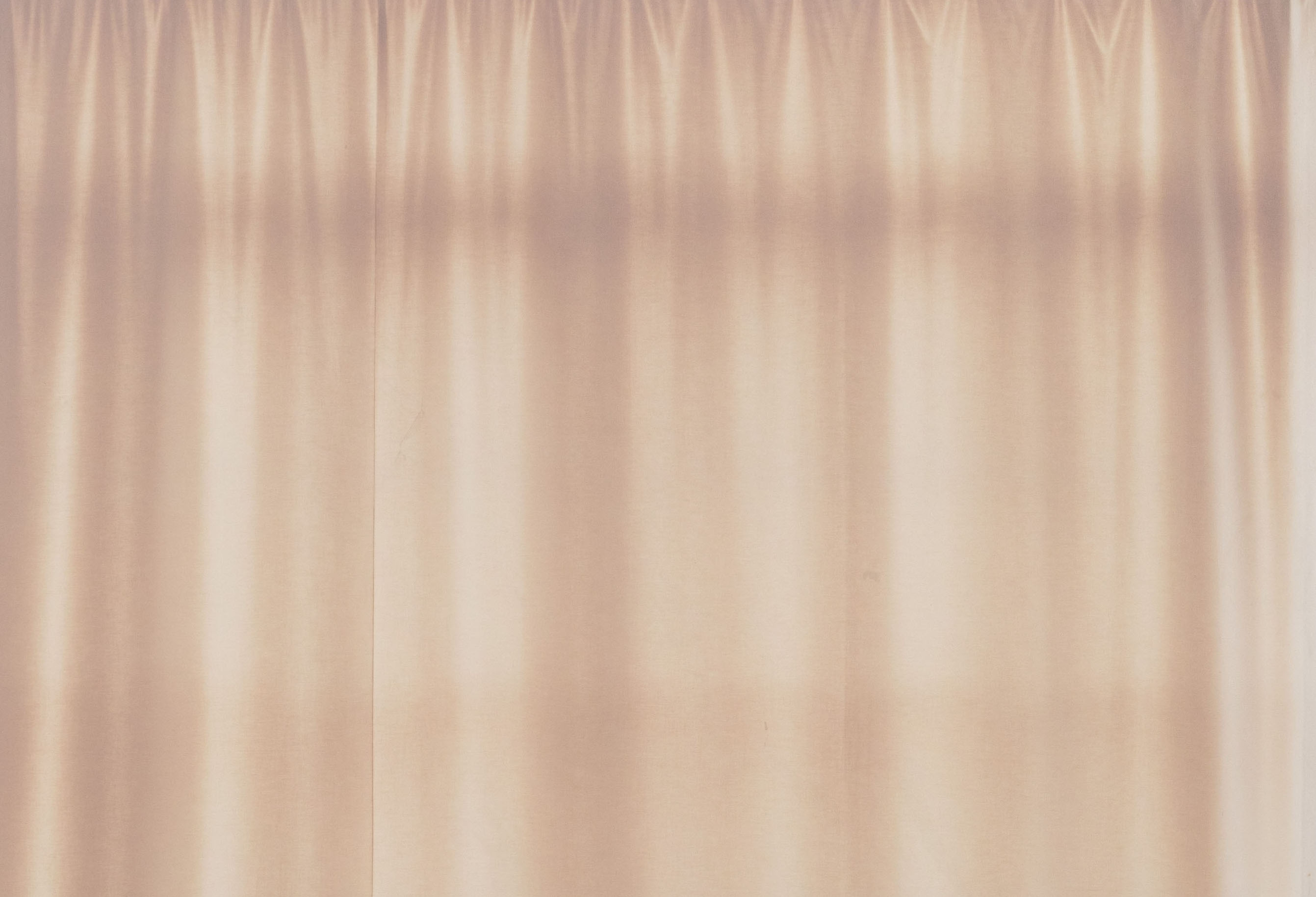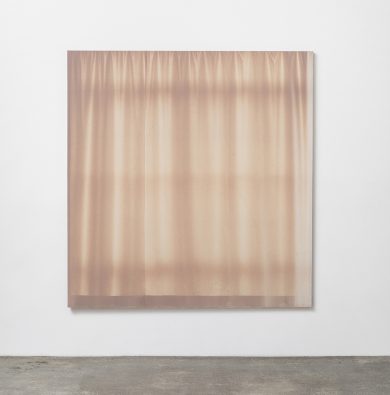 Marie Lund
Stills (2015)
Found curtain, wooden stretchers
215 x 205 cm
With her series Stills, Marie Lund continues her exploration of imprints and everyday objects. Stretched like a canvas, Lund uses found curtains, the colours of which have been bleached in spots by the sun. Patterns emerge, giving the work an almost painterly quality, while at the same time keeping us guessing as to their origin.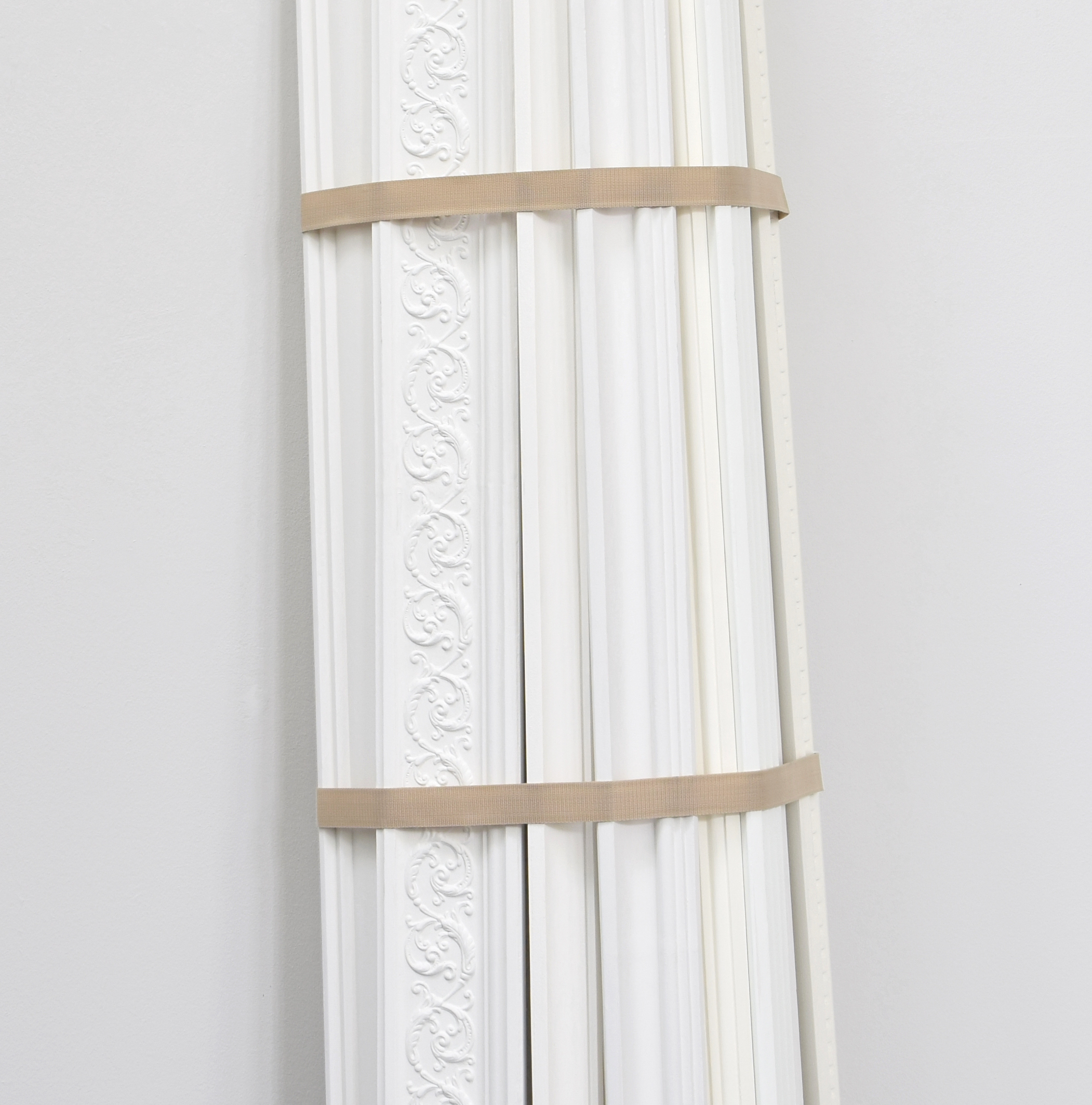 Elmgreen & Dragset
Historical Detail, Fig.5 (2015)
12 plaster stucco pieces, stainless steel, straps, paint
240 x 80 x 50 cm
Unique
With Historical Detail, Fig. 5, Elmgreen & Dragset have bundled pieces of a white stucco ceiling mouldings together, gathered simply with two straps. Made of different shades of white and of different heights, each moulding is highly detailed, contrasting the very utilitarian and practical uses of the straps which bind them together.
This juxtaposition refers to the ideas put in place by Austrian architect Adolf Loos (1870 – 1933) who pushed for a transition from building ornamentation to a more clean, smooth surface. While the "white cube" gallery spaces Elmgreen & Dragset's work is often exhibited in have retained Loos' wish for clean spaces, modern architecture see the old mixed with the new, the ornate mixed with the minimal. The lack of a singular point of view demonstrates contemporary society's need to express taste and point of view, and a need to be seen as further and further individualised.