Waiting for Famous People | Online Presentation
Spring 2020
Galleri Nicolai Wallner is pleased to present an Online Presentation of Jonathan Monk's iconic series "Waiting for Famous People". The series, which dates back from 1995 to 1997, presents an intimate view into Jonathan Monk's practice, as well as contextualising a year within the cultural zeitgeist.
In each photograph, Monk stands waiting in an airport with a handmade sign at the arrival gate. Each spells the name of a famous person. Some are fictitious, some are no longer alive, yet each holds a unique claim to fame. The figures are a combination of famous artists and people from the art world such as John Baldessari, Leo Castelli and Peggy Guggeinheim, politicians and social figures like the Dalai Lama, Salman Rushdie and Fidel Castro, celebrities, movie characters and musicians including Blur, the Pet Shop Boys, Thelma and Louise, Madonna, Sharon Stone and WHAM, as well as more personal figures such as "Mom".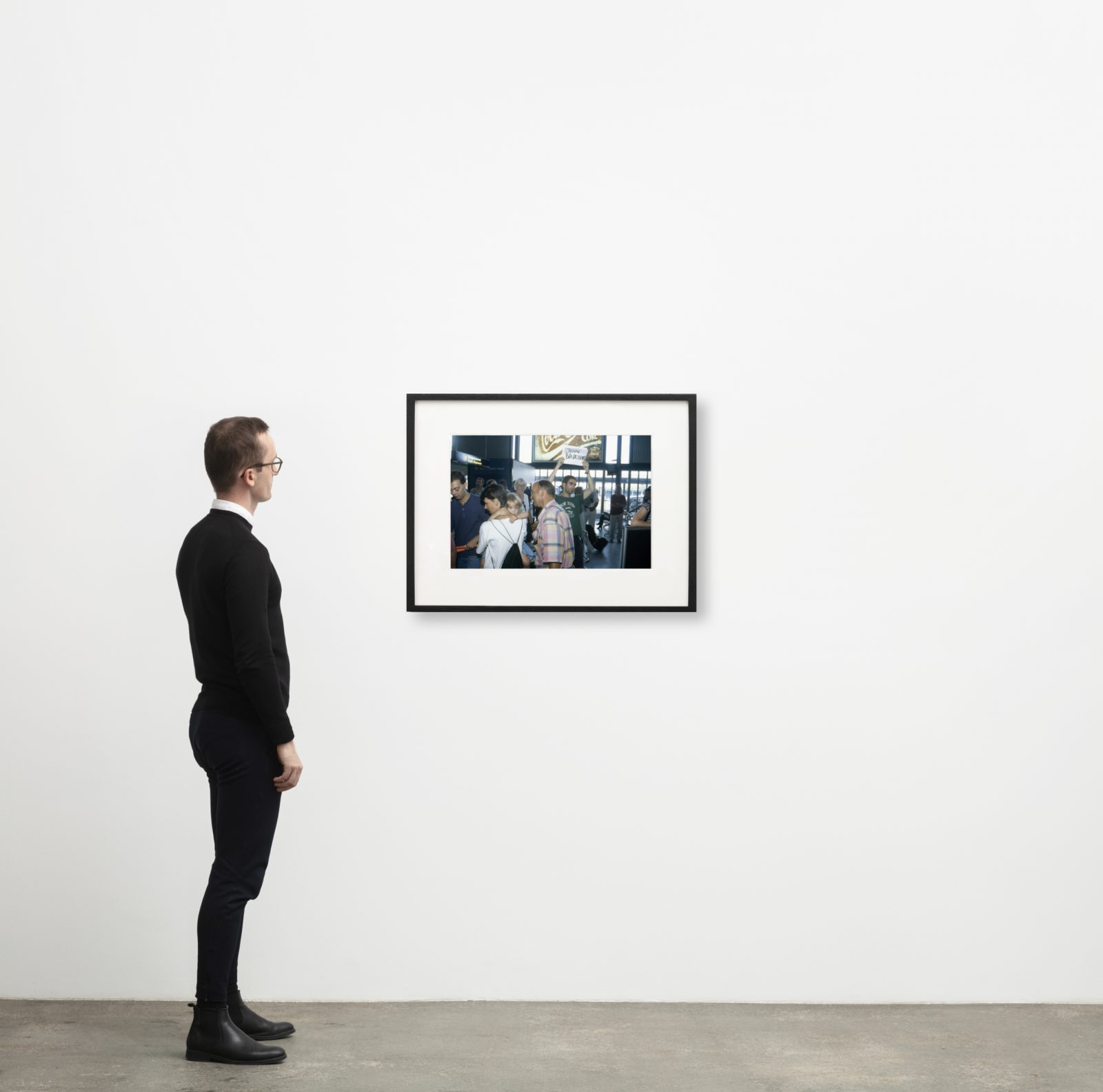 The series has an inherent performative quality that comes through in the photographs. From the outside, we as the viewer are aware that Monk will be waiting indefinitely, that the person in question will not be coming through the gate at any moment. This however stands in stark contrast to the people who wait alongside him who are, in actuality, waiting for someone to arrive. The sense of emotion and anticipation from those waiting creates a palpable feeling of tension that runs through each photograph.
Twenty-five years on, this series provides a unique impression of the people and celebrities who had an impact on the political, social and cultural realities of the time. Both playful and thought provoking, we are left with the job of looking back through those figures and thinking about who has stood the test of time.